http://www.brikwars.com/forums/viewtopic.php?t=8474
Thanks for swift ordering!
Round 3
Undead NPC's
The execution thing isn't working out so well for the undead... The dragon knights began to scream as the flames reached them however...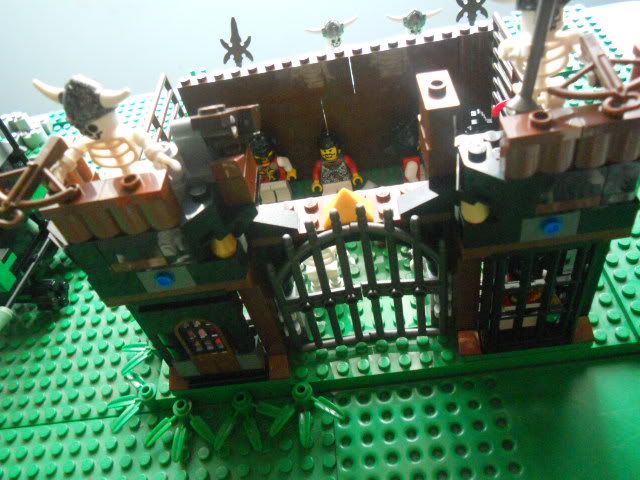 Crossbow skeletons fired at the pup and remaining Wolfpack knight. They both survived.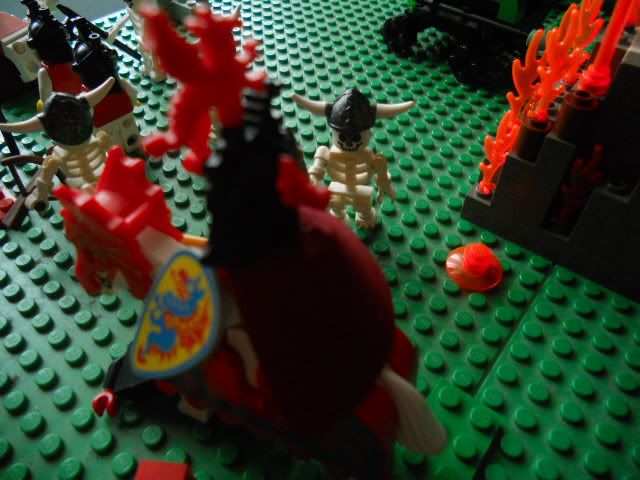 The spear skeleton launched a devastating charge on Brockram...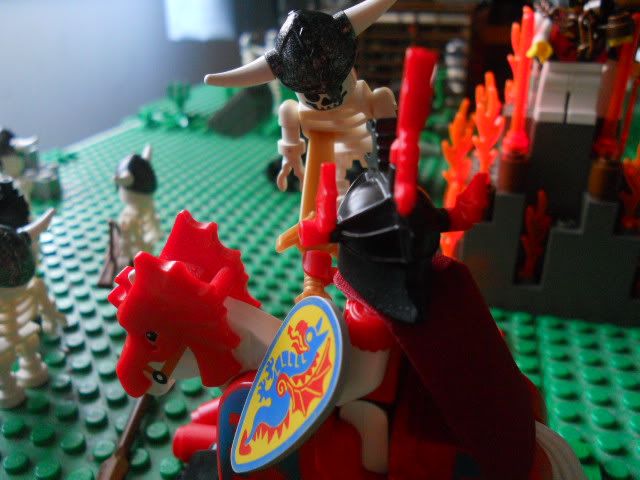 ... who luckily had his action from last turn left and was faster than the skeleton.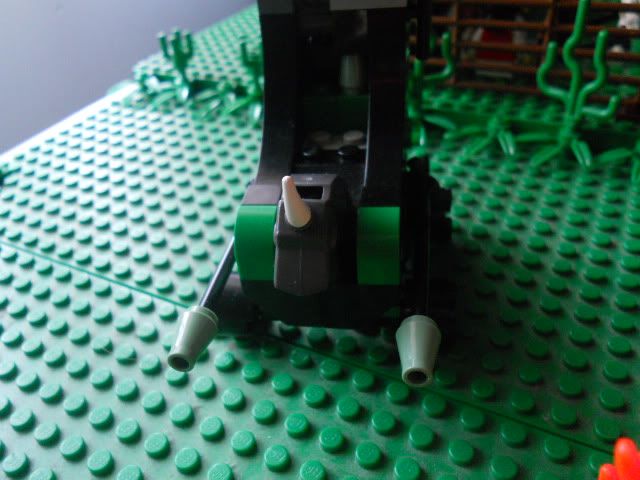 With no one to operate it, the Nightmare continued it's independent struggle and fired on Brockram with its lances, but missed twice.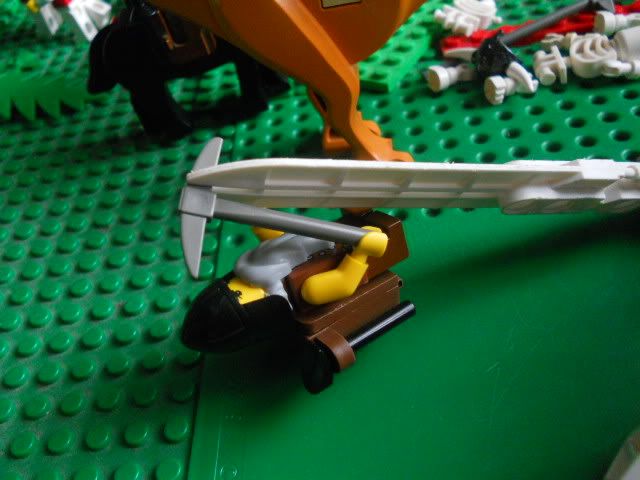 Mudi, the only target in range, was stabbed by the giant skeleton.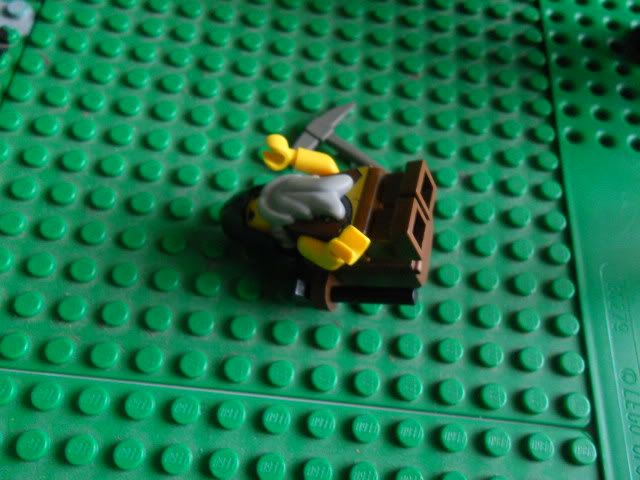 He was flung away and disrupted, but otherwise okay.
Escapees
They climbed the hill.
Then they freed up Miranda. They're knights, after all.
Sir Garth
- Predator
Sir Garth drew a lance back for a boomerang throw...
He critfailed and the boomerang effect turned out rather dramatically however, bringing Garth down to his last HP
Shrugging it off, Garth then went to help Brockram.
Sir Konrad
- Falk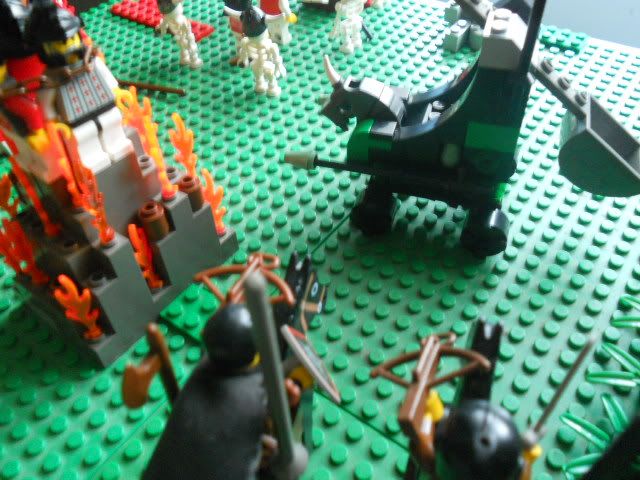 The Wolfpack Knights rode towards the catapult. Unable to reach it, they fired on the contraption.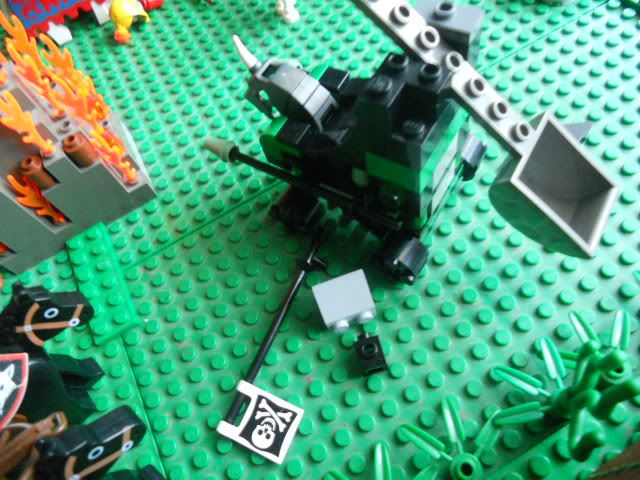 This knocked off 1 of 3 Structure Points.
Miranda
- Rev. Sylvanus
"Thanks, even though I could've freed myself."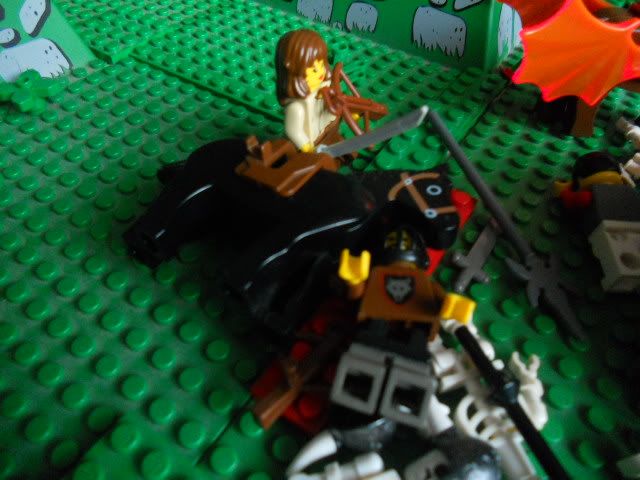 Running off the hill towards the pyre Miranda gave a bird-like whistle...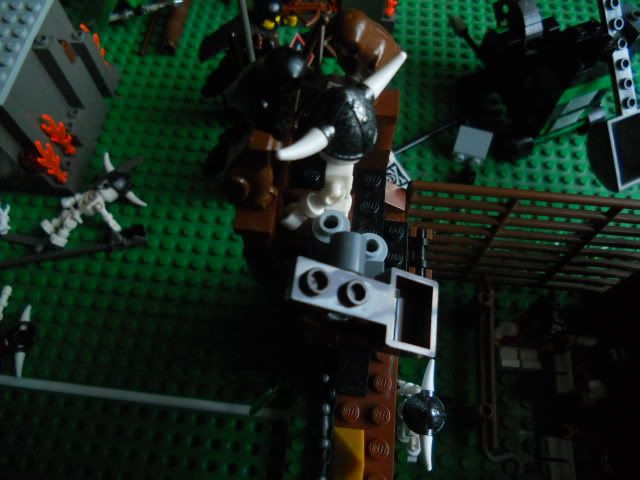 The crossbow skeletons in the towers were suddenly beset by birds!
One was dragged to his second death.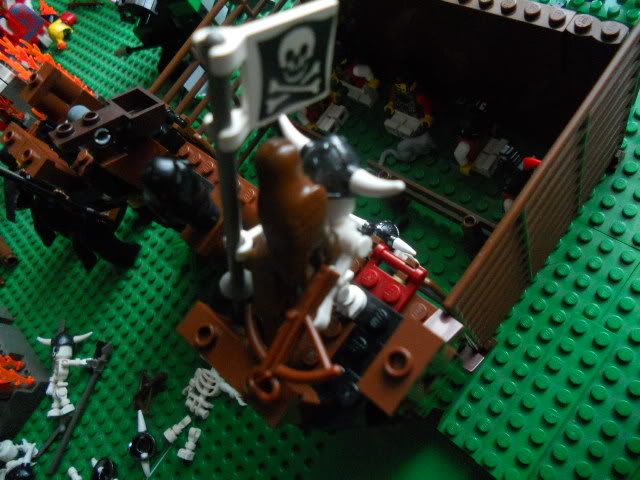 The officer held on a little bit longer,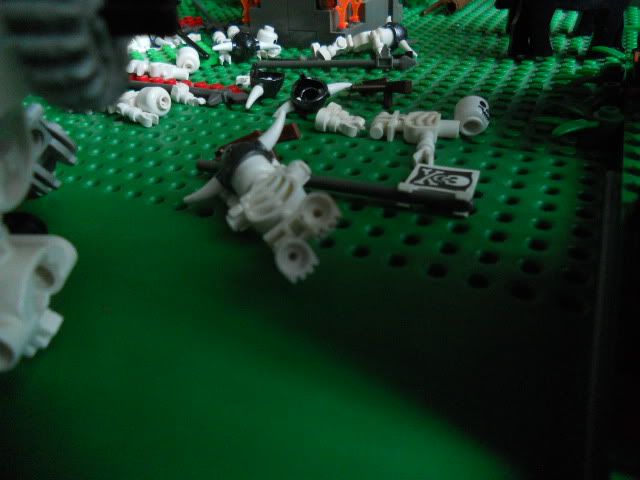 but he too fell eventually. He survived the fall and is disrupted, however.
Mudi
- Silverdream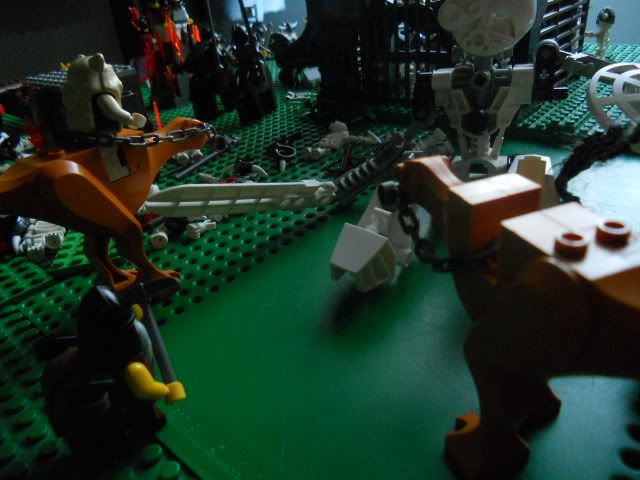 Mudi got up and ran, gripping his pickaxe tightly.
Angry-inching himself forward, the tinker crushed the giant skeleton's chest with a fatal blow (dead).
"This isn't so different from chopping rocks really!"
Furbeasts
- alphacon
The Furbeasts charged the gate , damaging it but not breaking it.
Brockram
- Zahru II
Carefully avoiding the flames, Brockram galloped past the pyre and cut the men's bonds with some fancy sword-work.
Jumping, they escaped the fires, even though they're a bit more crispy than before.
You guys are cutting through the opposition faster than expected, but keep in mind some heroes are still in danger of dying.
Overviews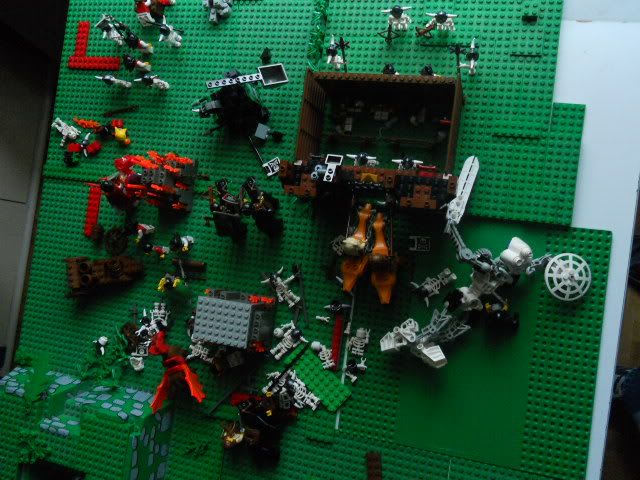 Send your orders!