A day late because I had a lazy day yesterday. Hours of Battlefield 3.
Hessian Uberjaegers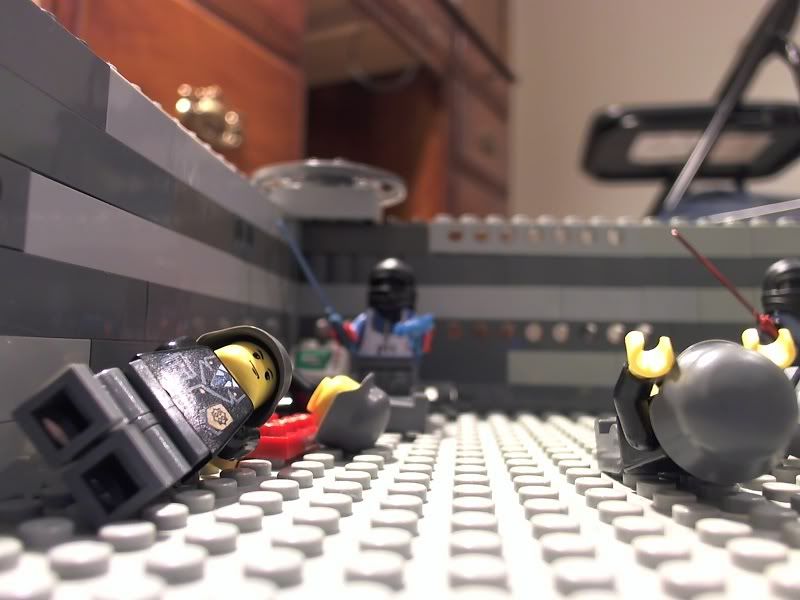 Two more stormtroopers fall to ray gun fire.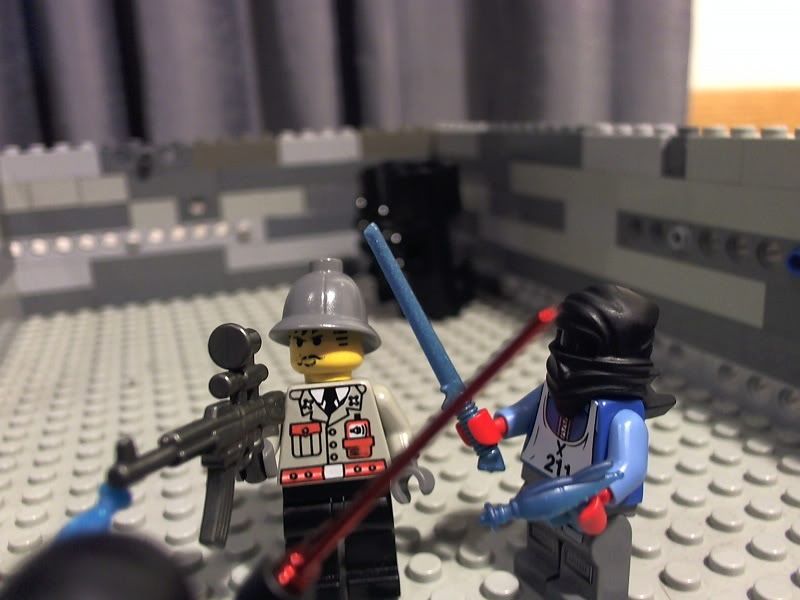 They then move in on the Officer with TacSwords and knock off a hit point.
Hammersmith Empire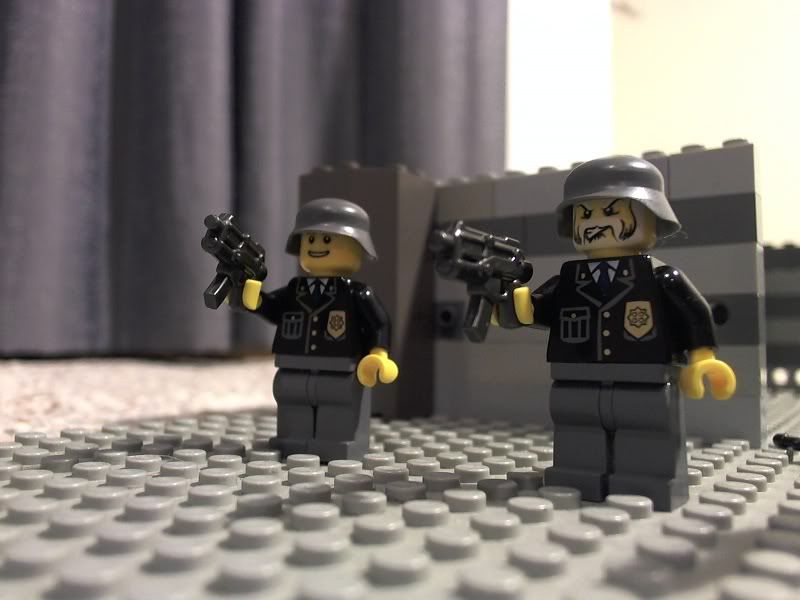 Outside, several storm troopers take potshots at the Merc hero, failing to damage.
An MG trooper and a storm trooper rush in to save the officer, and get lucky and kill an Uberjaeger.
The hero does the honors and finishes off the other.
"Go back from the shithole from whence you came, you Hessian Hellion!"
HESSIAN UBERJAEGERS ELIMINATED
Mercenaries
The hijacked Def Buggy goes right for the stormtrooper formation and is just short of ramming them.
The leader hops up brandishing dual weapons.
"Alright motherfuckers, SAY HELLO TO MY LITTLE FRIENDS who work as GARBAGE MEN in the city of.....SPARTA"
He unloads upon them and......
Gets one kill! At least he did something after a string of failures.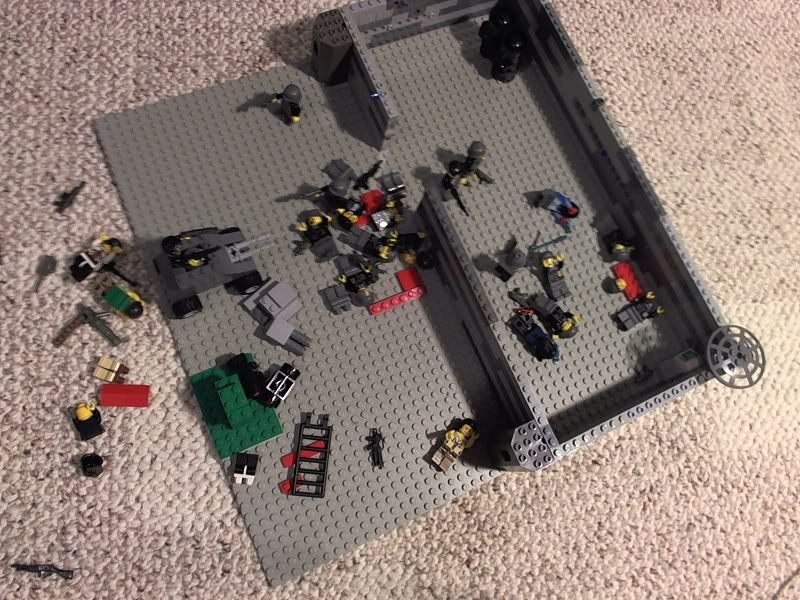 Overwatch
Kill Chart
Defenders: 8
Mercs: 6-1 friendly fire
Hessians: 4
Food for thought: Though the Uberjaegers have never been tested, I think their stats are good. mgb just used them at the wrong time, if they entered in on Turn 2, they would have fucked shit up.