http://www.brikwars.com/forums/viewtopic.php?t=8487
Round 4
Undead NPC's
The Nightmare rolled back and fired on Konrad and his knight, but despite a headshot failed to kill them.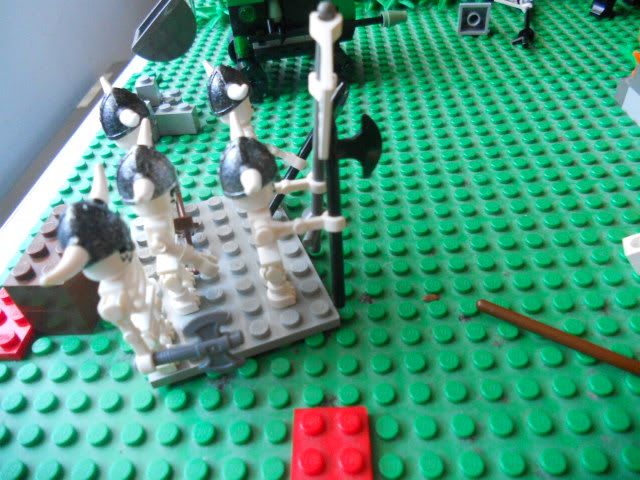 The skeletons abandoned their (attempts at) execution and formed a squad.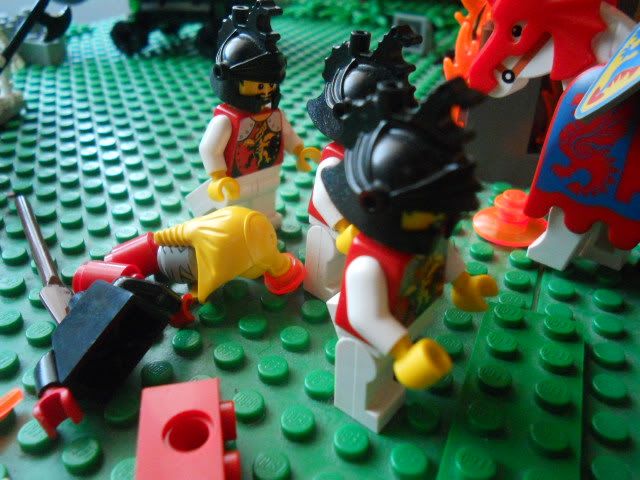 The dragon knights took the opportunity to escape.
Combined fire took down the knight.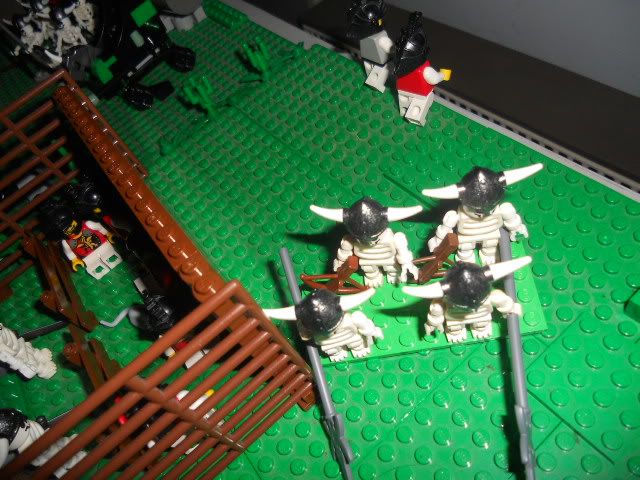 These skeletons did the same, choosing to let their prisoners run over getting attacked from behind. The Warlock wasn't going to raise any more wraiths anyway.
Escapees
- NPC
They hid behind the broken cart.
Sir Garth
- Predator
Sir Garth wasn't too lucky on the feats despite a +1 cool mod, so he ran over to the gate and almost broke it down.
Sir Konrad
- Falk
Sir Konrad charged the Nightmare...
He knocked off another SP. One remains. His horse took a hit from the lances though (-1 HP).
Miranda
- Rev. Sylvanus
She ran...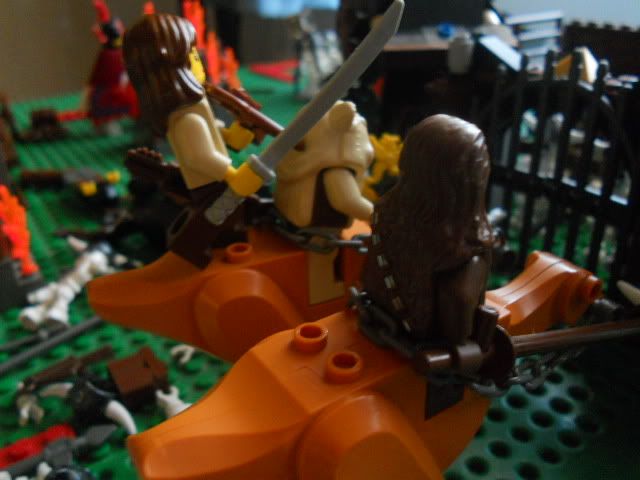 Leaped onto the back of a Kaadu...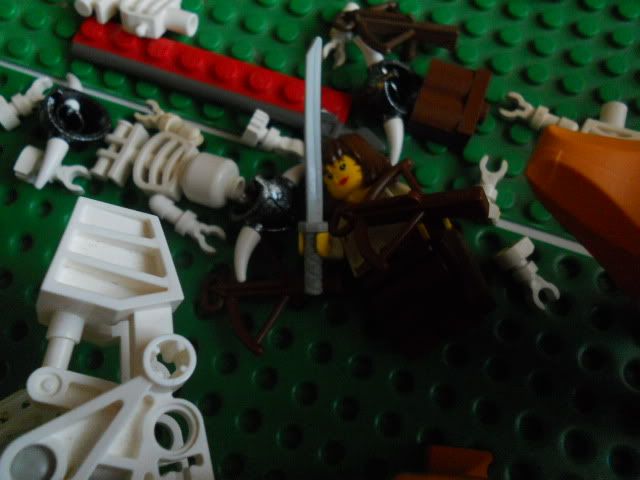 And slipped '-.-
Mudi
- Silverdream
He has a barrel of gunpowder!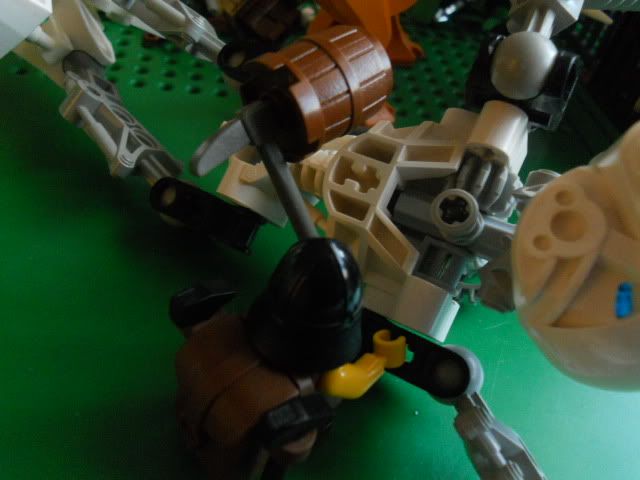 Which he proceeded to slap away from him like a baseball.
A precise shot lighted the fuse.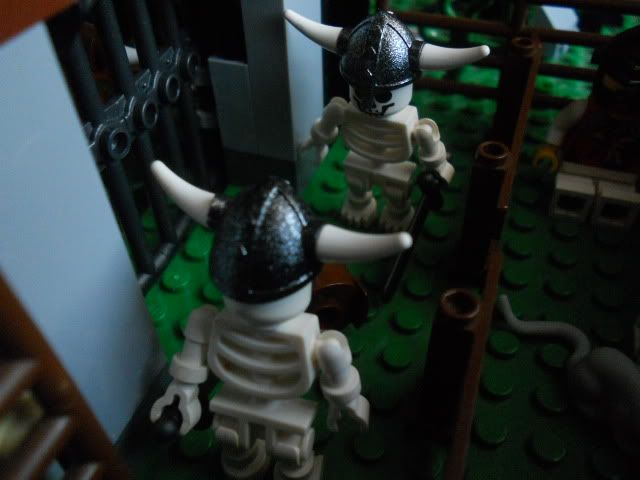 ?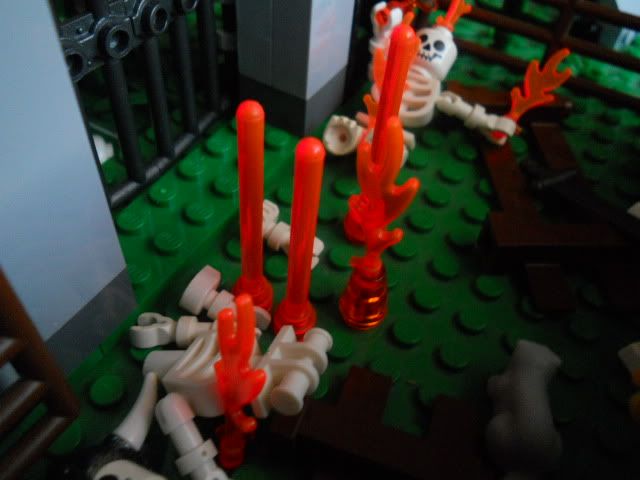 Critical succes! Both skeletons were wiped out.
So were the fences that held the dragon knights, who were knocked back but luckily unharmed.
Furbeasts
- Alphacon
They easily tore down what was left of the gate.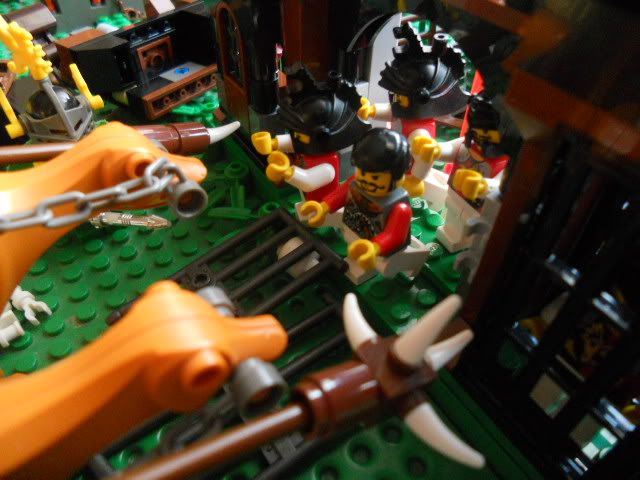 The dragon knights didn't waste any time to escape.
One stayed to free his fellow officer. He'd seen skeletons open the lock by putting their hand inside and twisting it, but his own hand didn't fit...
I forgot about this guy earlier. Sorry for that. The greater skeleton picked himself up...
He leaped and his lethal thrust caught Mudi, who luckily blocked enough of the damage to survive, but still took a hit (-1 HP).
Brockram
- Zahru II
The First Marshal tried to take out the squad leader, but damage failed him.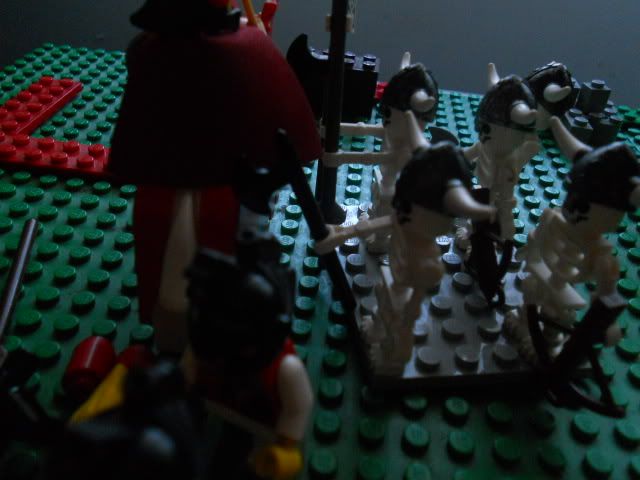 Luckily for him the undead's counters sucked, considering the odds he was up against.
Overviews