http://www.brikwars.com/forums/viewtopic.php?t=8493
Round 5
No enemies were going to be in range for attack, so the squad shot down the fleeing dragon knights instead.
Then they rounded the corner.
The greater skeleton crit failed his attack on Mudi and fell on his head.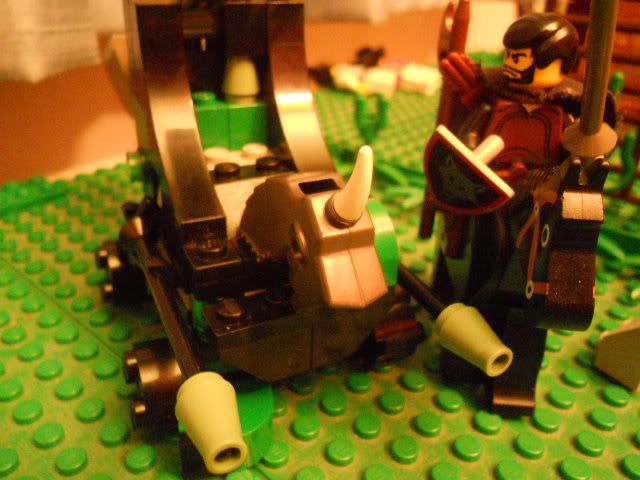 The Nightmare tried to run Konrad's horse through twice, but missed.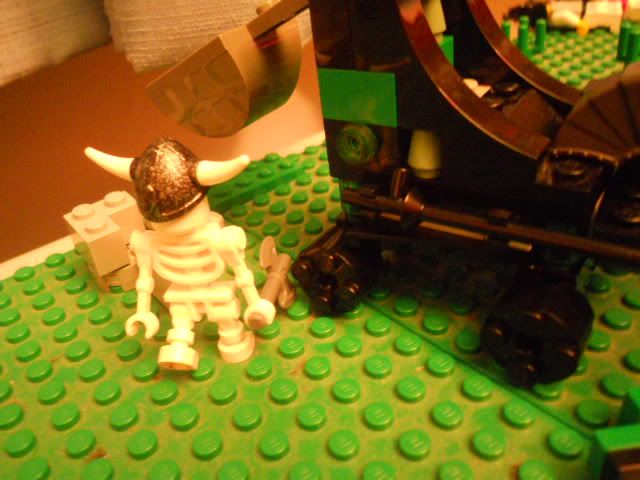 The officer left the squad and ran for the catapult...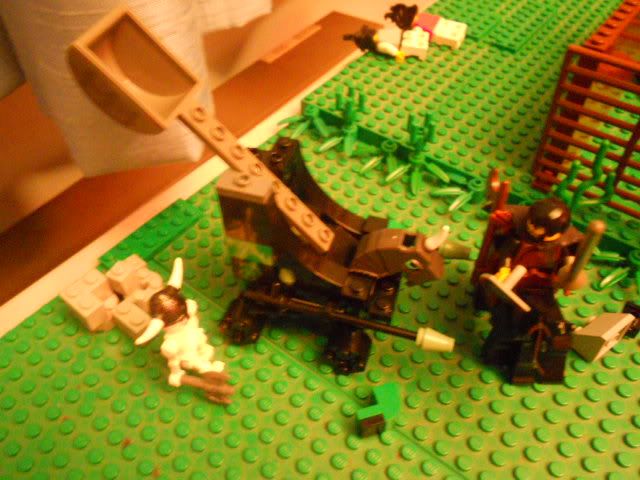 He crit-failed the attempt at firing it.
*boink* That
is
a huge fail.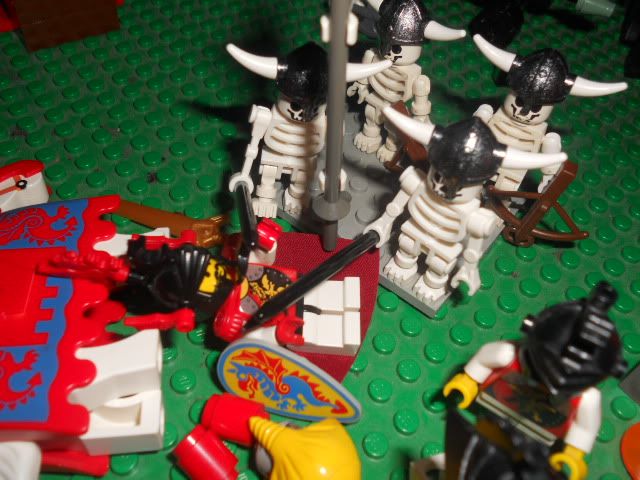 Brockram's parry and heroic feat failed him narrowly, he was cut down
Sir Garth
- Predator
Sir Garth continued the series of poor rolls with a seldom missed attack on the skeleton squad.
Poor rolls continued for Garth, and he parried only 1 point of damage, amazingly just enough to survive.
Sir Konrad
- Falk
He charged again, but despite a bonus charge die damage failed him (so many '1's this round).
"Wolves of the Woods, hear my call!"
"Got any grandmas to eat?"
Critical success! A duo of wolves showed up to help.
Miranda Oneshot
- Rev. Sylvanus
Miranda landed a crushing blow on the greater skeleton, but it protected itself well.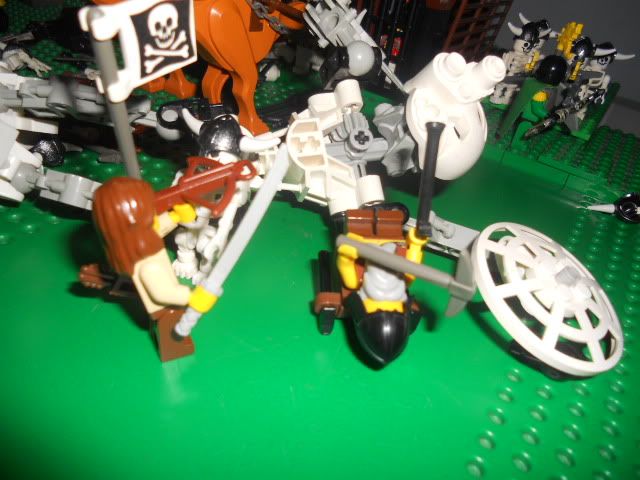 She then fired another trinket...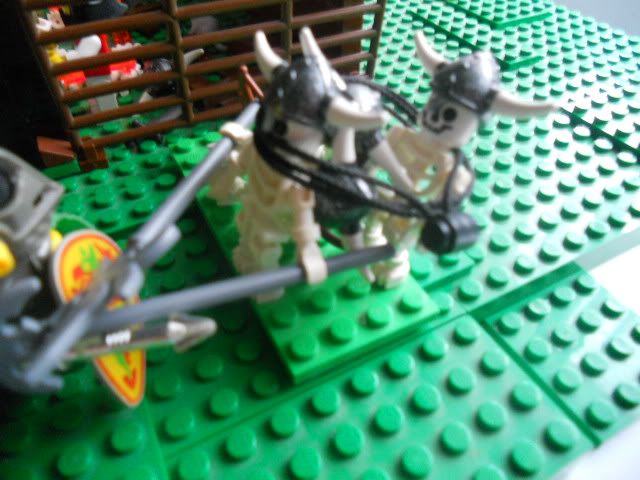 The squad was bound together and unable to move!
Mudi
- Silverdream
With one powerful blow from one of his hammers, Mudi ended the meddling greater skeleton.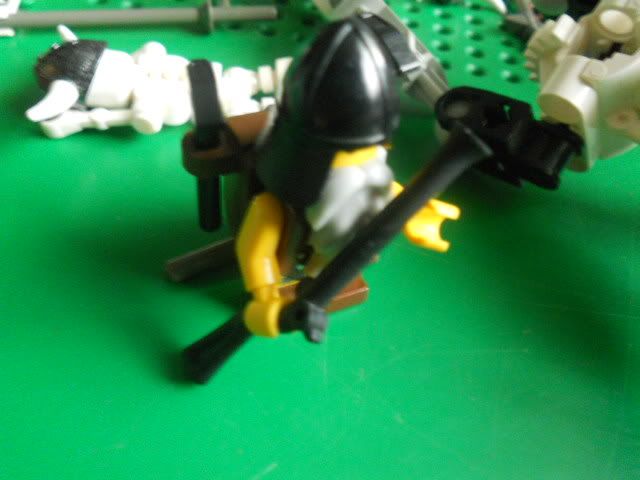 He then reloaded his musket.
Furbeasts
- Alphacon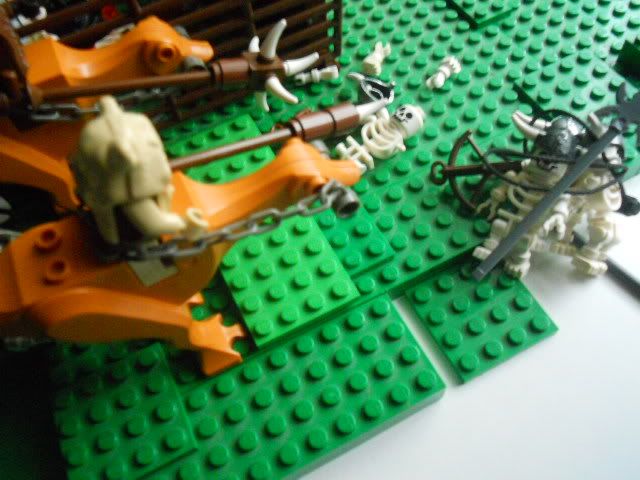 They charged, but damage sucked and only one skeleton was destroyed. The squad was knocked away and their cohesion broken though.
Escapees
- NPC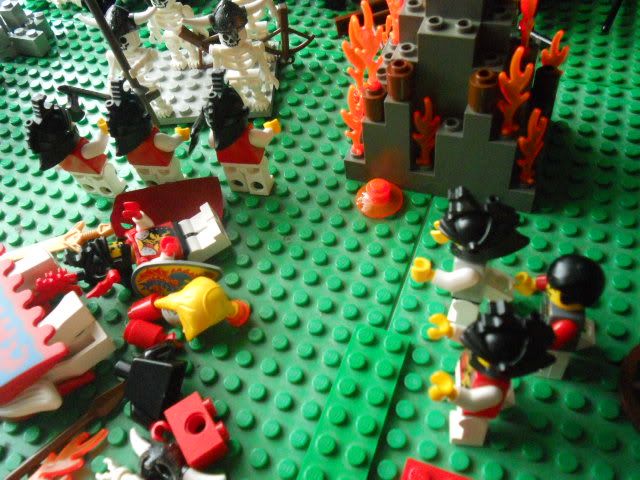 "Nooo!"
Seeing their commander fall, the knights remembered their honour and pushed them away before they could maim his body further.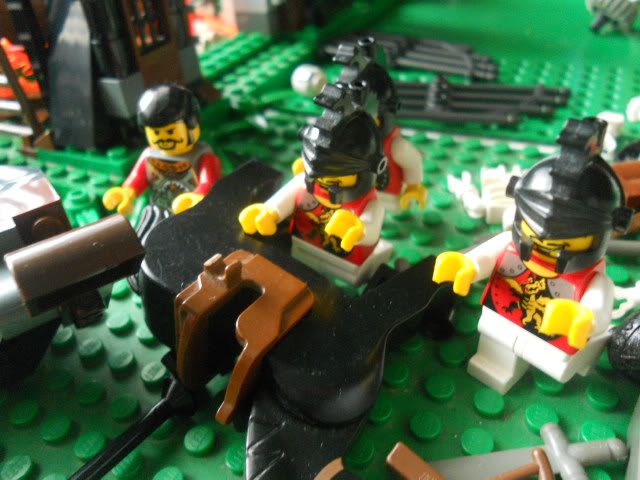 More rushed forward.
But there was one still imprisoned... "Damn door!"
Overviews