http://www.brikwars.com/forums/viewtopic.php?t=8497
Round 6
Undead NPC's
The skeletons picked themselves up, their squad broken.
The other squad attempted to shoot down the newly appeared wolves, but failed.
Sir Garth
- Predator
Sir Garth's feat failed yet again, but even with a forced re-roll and a pick of the worst of two (the feat backfired) he was able to take down a pike skeleton.
Sir Konrad
- Falk
Sir Konrad utterly thrashed the Nightmare without requiring the need of his wolves.
Miranda Oneshot
- Rev. Sylvanus
"Damn... Door...!"
"Wait, let me try."
Miranda attempted a picklocking feat...
She opened the door with ease.
"Thanks so much! This space was getting a bit cramped!"
Mudi
- Silverdream
Mudi fired, even though his target was almost out of range...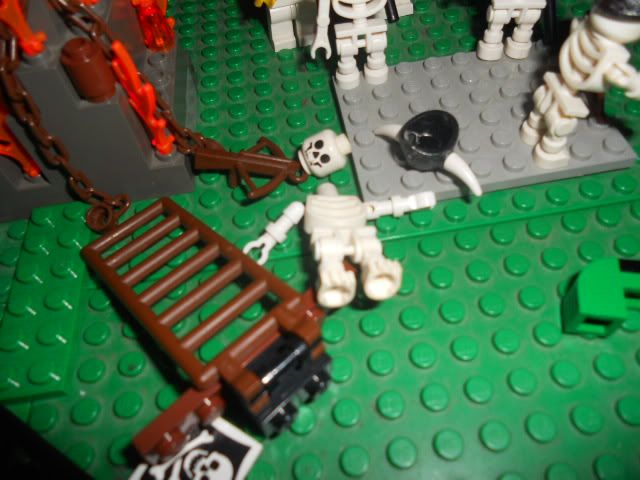 A skeleton bit the dust.
Furbeasts
- Alphacon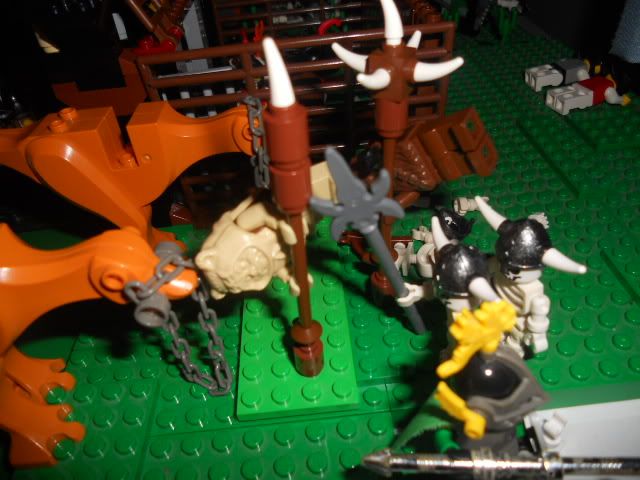 The furbeasts pole-vaulted over their enemies.
The chieftain smashed one of them, the pup failed for damage.
Escapees
- NPC
Though unarmed, it was still two to one, and the dragon knights combine-shoved the remaining skeletons into the flames where they burned.
Undead NPC's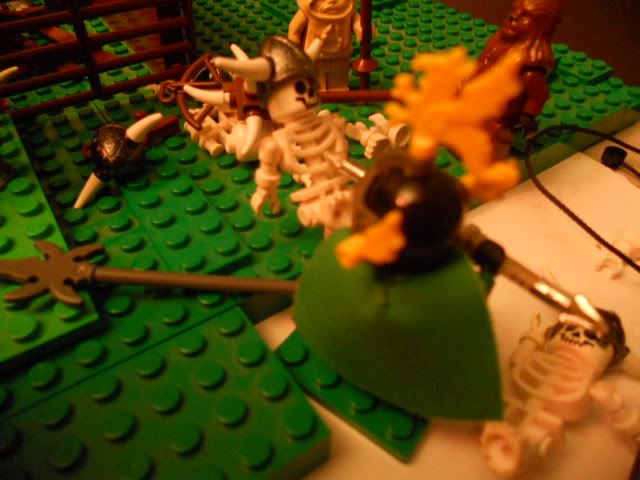 The final skeleton tried to take down Garth, but was killed by a riposte. Yes, I did roll for this.
End phase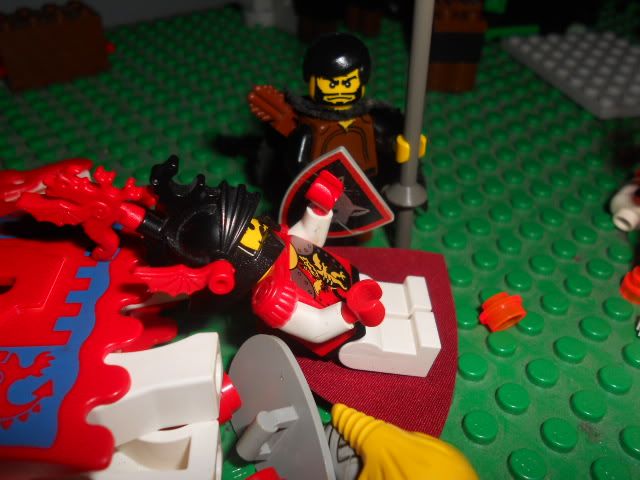 Sir Konrad: "I never knew you, sir knight, but you fought bravely, and may the... Wait, you're still breathing?"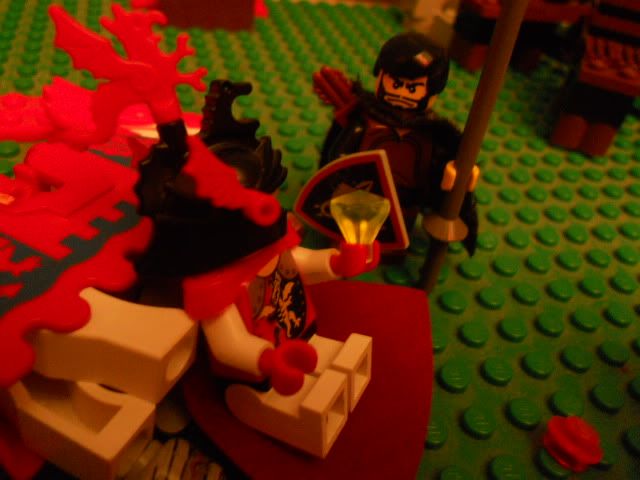 "Umph... Yes, look! The axe must have pierced my armour right where I put this crystal Haldon gave me. It's a healing crystal! How lucky!"
Konrad: "..."
Digging through the ruins of the jail, Miranda found something of interest as well.
"Hmm, this looks like it might be worth keeping..."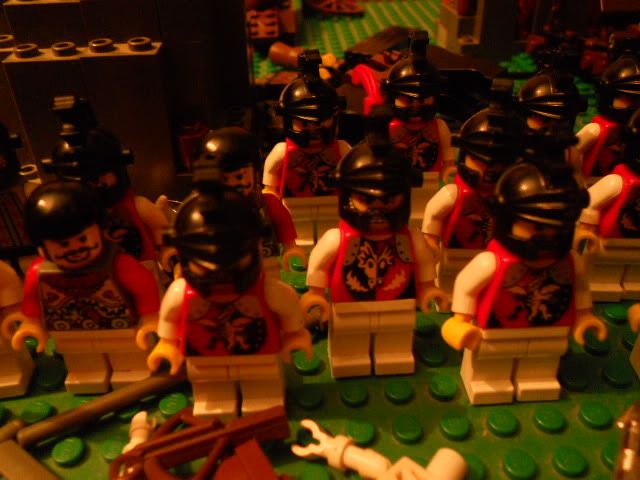 "Lord Brockram, Lord Garth, thanks for saving us, but... we don't understand. We thought you both had deserted, and that Brockram had died."
"Well, I've always told you Junatan was a liar. I have a feeling Brockram will be able to illustrate that all too well."
"Yes! He's been doing everything in his power to destroy our order, probably because he feared some of us would still be loyal to Garth! He sent me on a suicide mission in the Kingdom, and paid my unexpected success with this cape, a poisoned gift. When I made it back to the border, our own men tried to kill me, saying Junatan had already proclaimed me dead!"
Garth: "For all we know, Junatan might have arranged these raids on your supply caravans together with the undead. Xalen and me were banished because we tried to kill him - I won't deny that - but we only tried to kill him after we heard and saw him plotting with Phineus. Those two are up to something... I've always said so. I don't know what they are doing, but I'm on my way to stop them. You men are free to do as you please, but there is a place for you at my side again. Junatan put us up against each other. It is time to set that straight. Will you go back to him, or follow me?"
Dragon Knights:
"We will follow you, Sir Garth!"
Haldon: "There are more of your men scattered about the woods, sir. Brockram sent me to look for more and I found many scattered groups, but on my own I haven't been able to do much."
Garth: "Haldon? Haldon the smith? How did you come by such an excellent companion, Brockram?"
Brockram: "Ah, just my luck."
Garth: "This area is easy to defend, and my men are weary. We'll set up camp, and gather as many of my brothers as we can in the coming days. Not one will be left to his fate. It'll also grant them some time to win back their strength. Still, we must be swift: after this, the undead will know we are here."
Kill chart
Predator (Sir Garth) - 7
Mudi (Silverdream) - 5
Falk (Sir Konrad) - 4
Alphacon (Furbeasts) - 3
Zahru II (Brockram) - 2
Rev. Sylvanus (Miranda) - 2