+++BAVARIAN REUZENMACHT+++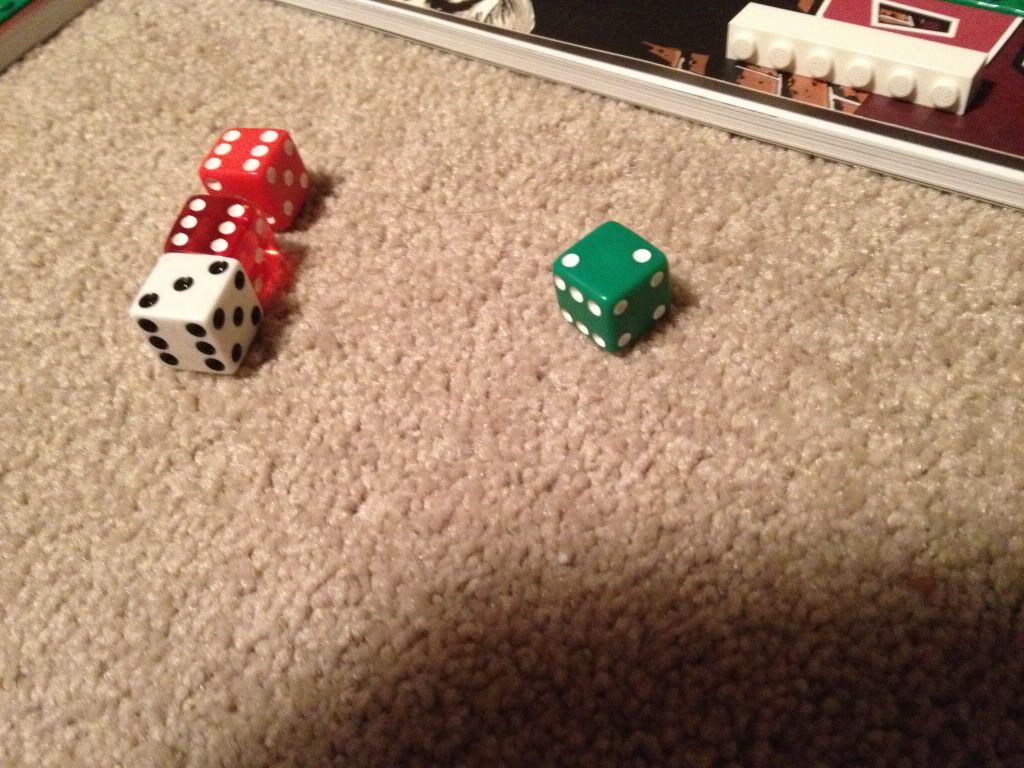 I thought the heroic feat was ridiculous, but the dice didn't.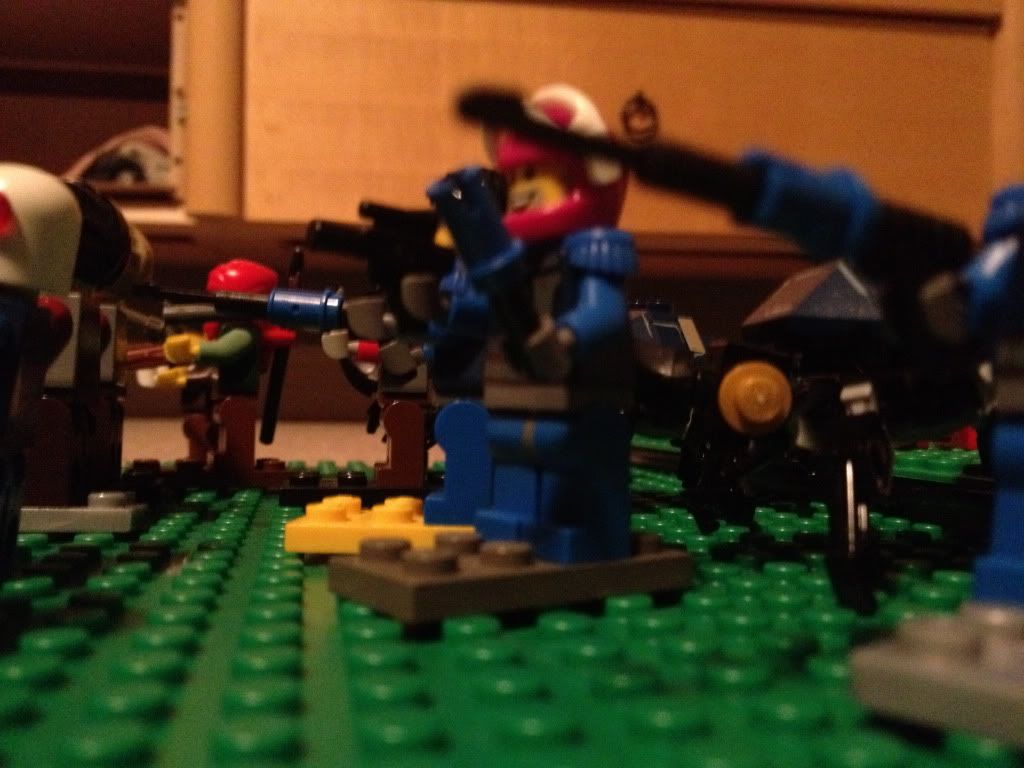 "Listen up you Rhine Monkeys, back in the day the Polish forces begged for more men, but they didn't have any, so they used injured people, women and children. They all fought until their muscles ran out of blood, when they were overstarved and overtired and the organs wouldn't go back in anymore."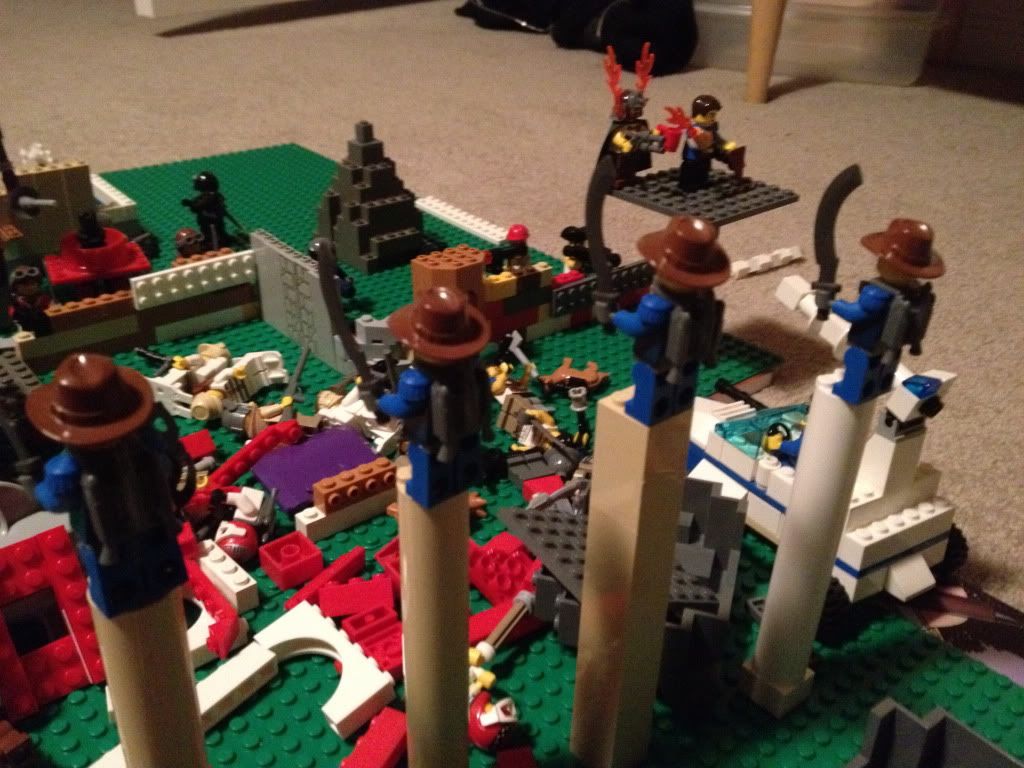 War guilt gets the Valkyries back up.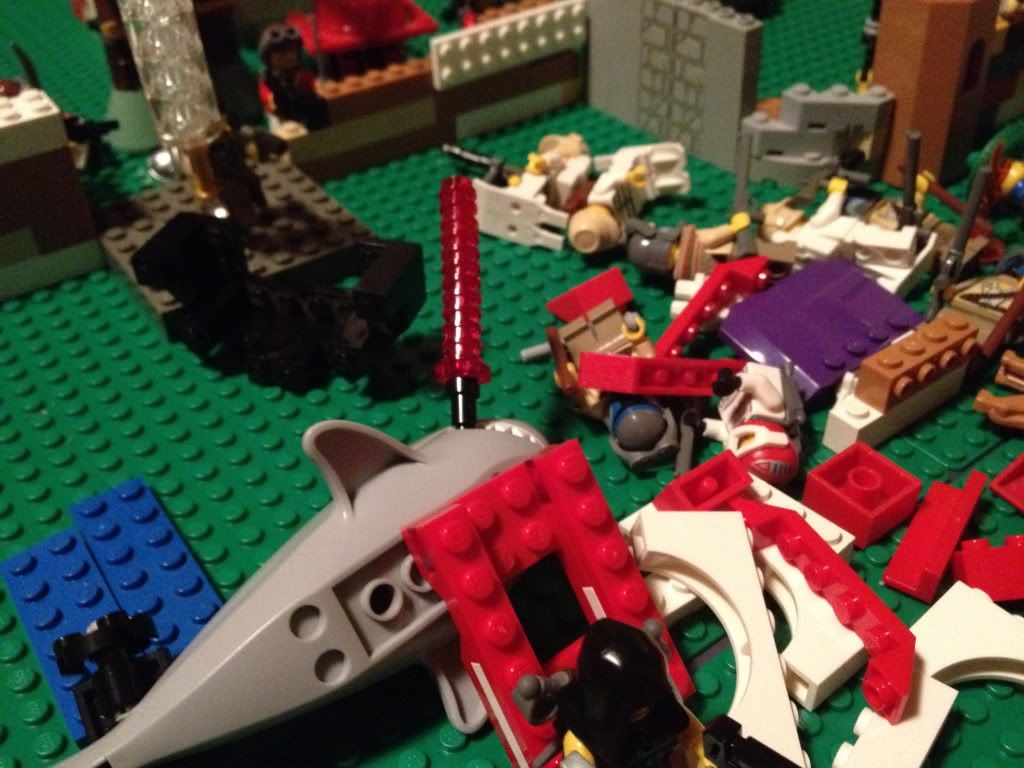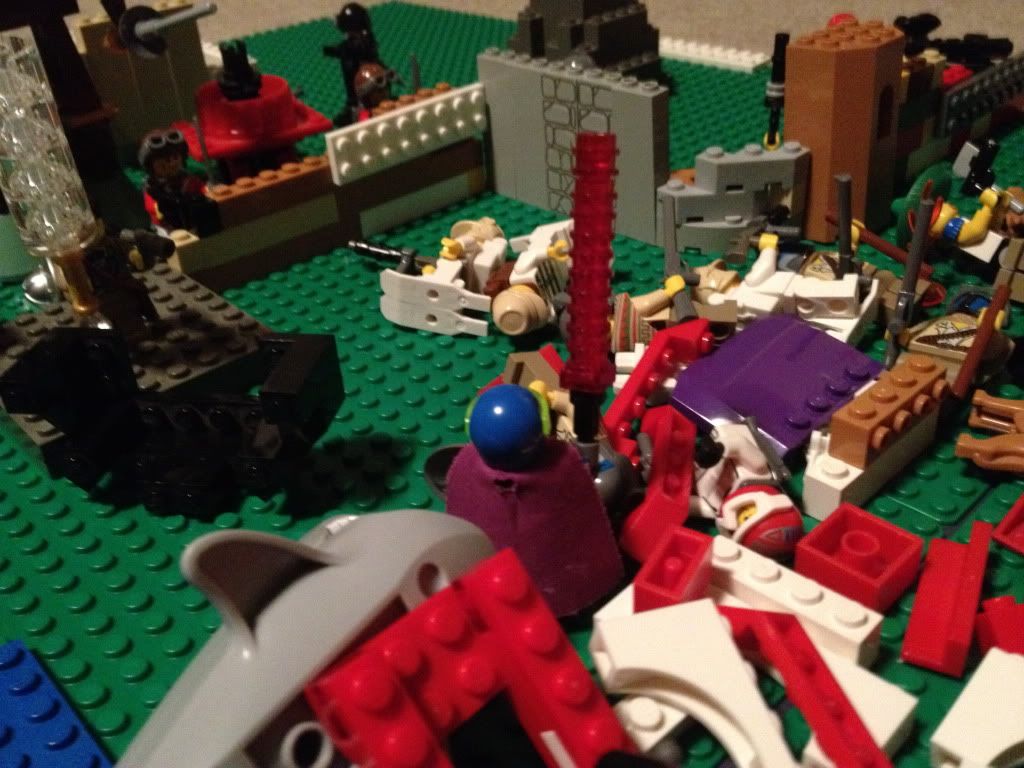 "It vas stahding to get cold in zere."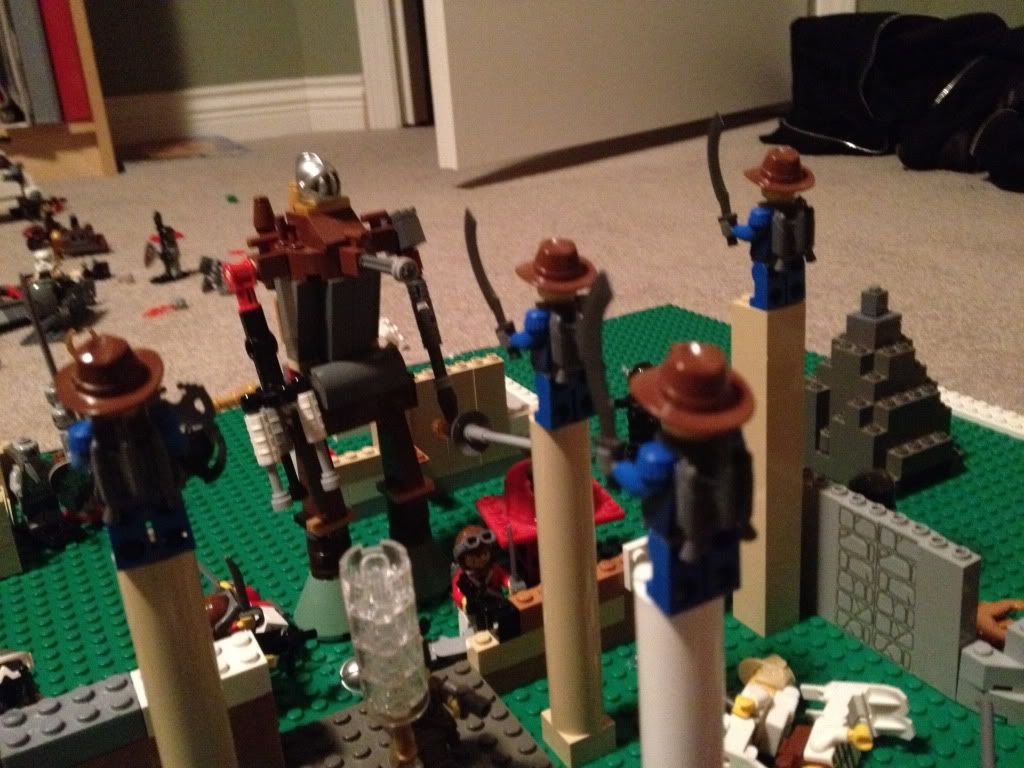 The Valkyries are just out of range of the magistrate. Next turn they will be able to attack though.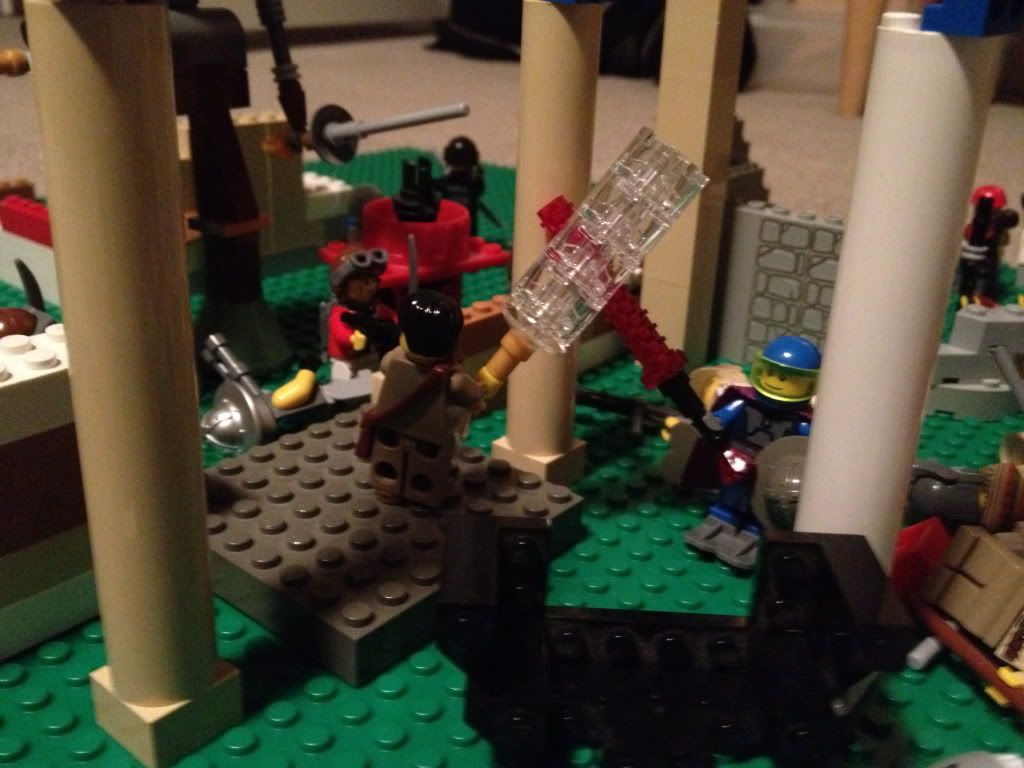 The Officer sees a worthy target. Nova Sword hits Nova Sword and a victor is decided early.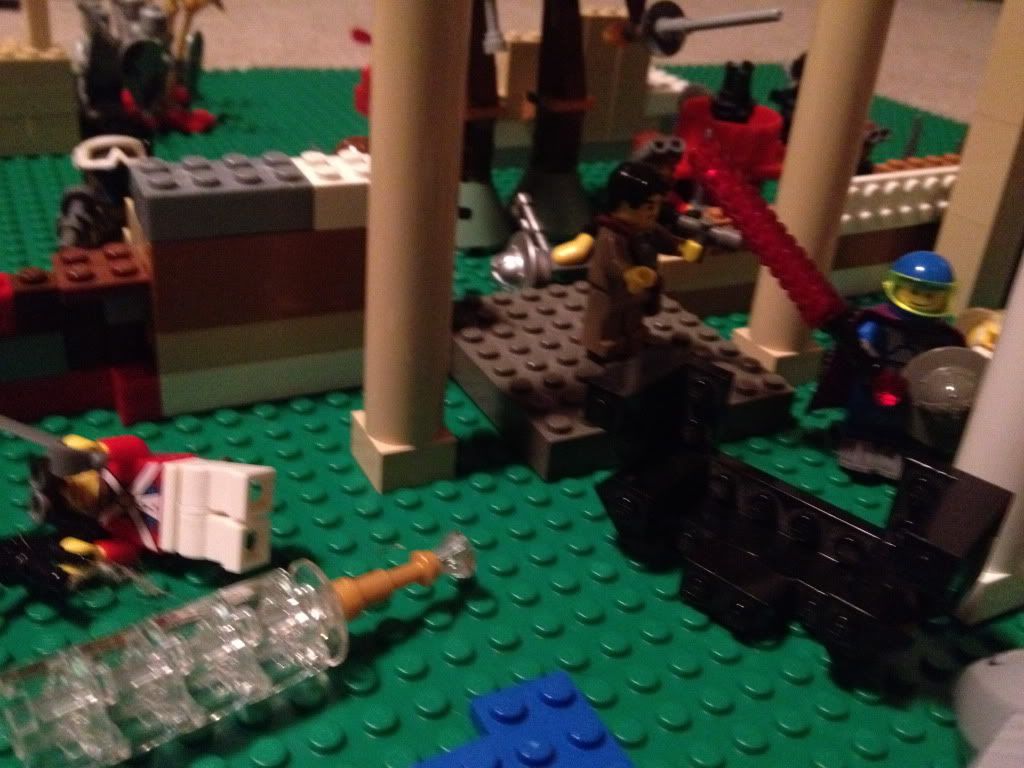 The Nova Sword's heat is felt on Byron's chest. Although Byron fought well, his place is in the ground now, after a great naval career and life of serving her majesty.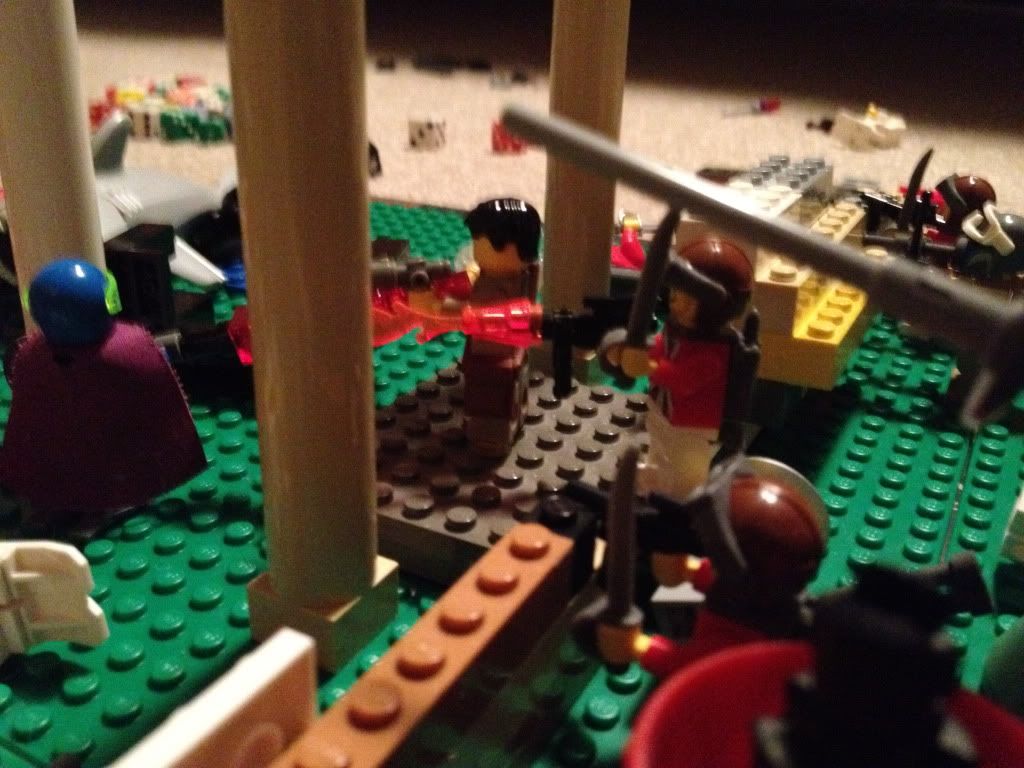 But it's not so. A rocketeer with a saved action unloads a clip into the officer.
"You, are promoted to lance corporal by the power invested in me by her majesty."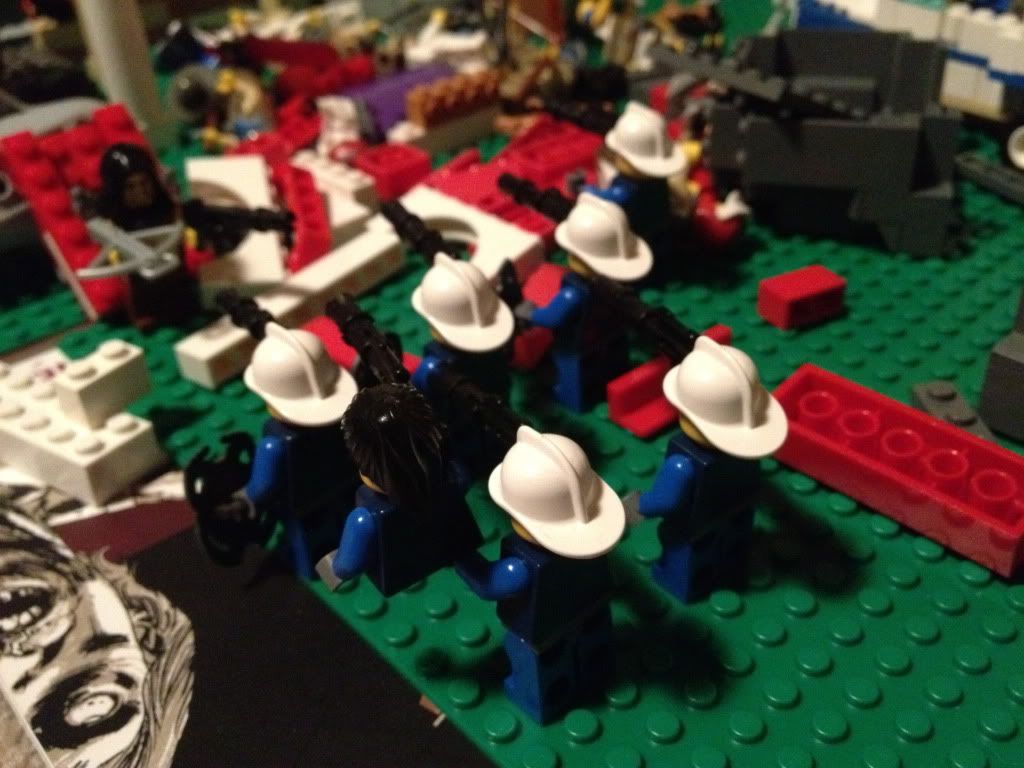 The Riflemen move up. Most aren't in range.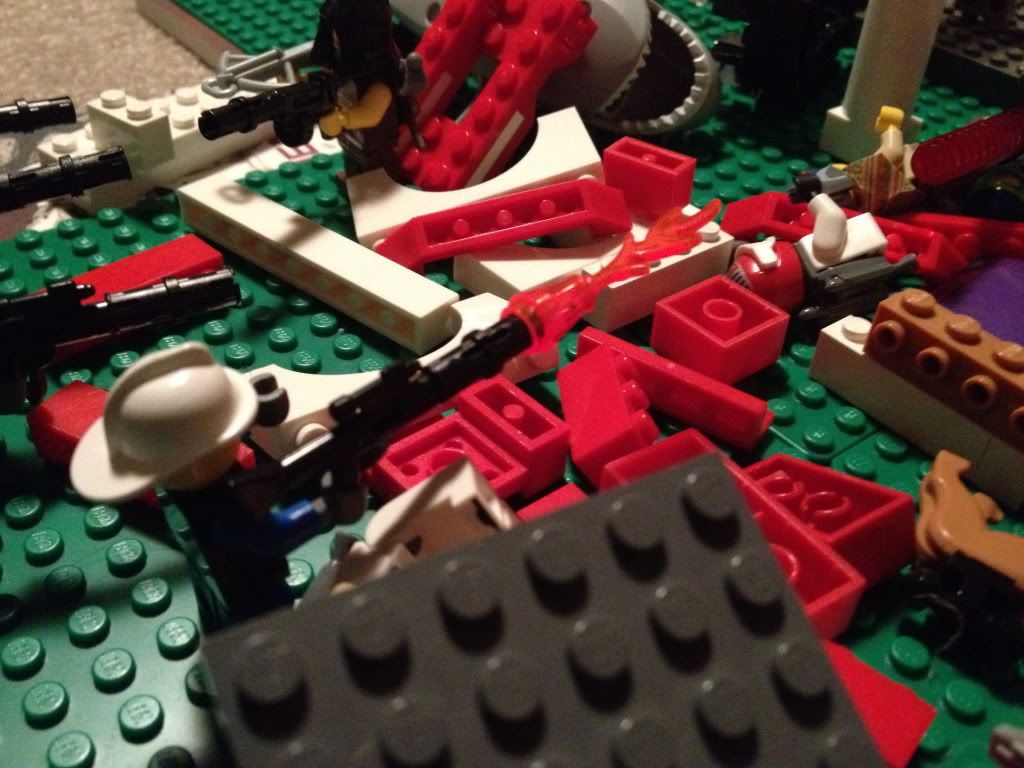 The one who is in range remembers basic training, and fires on Byron.
"HRRRRNGH"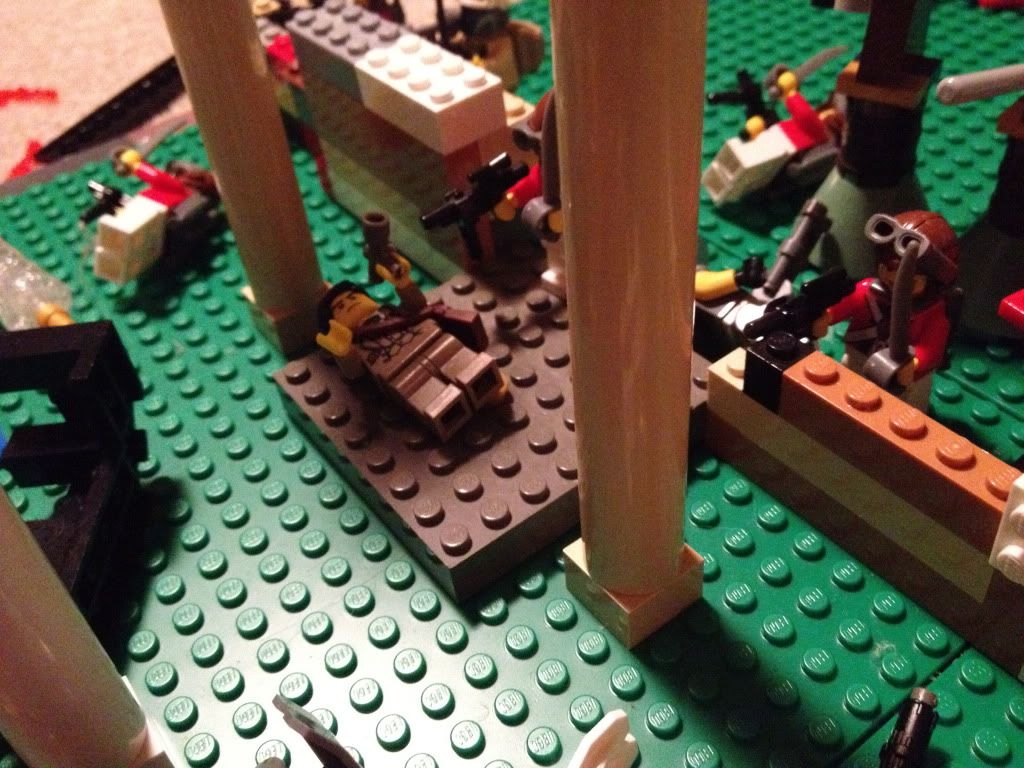 Byron isn't completely dead, but he's no longer able to fight.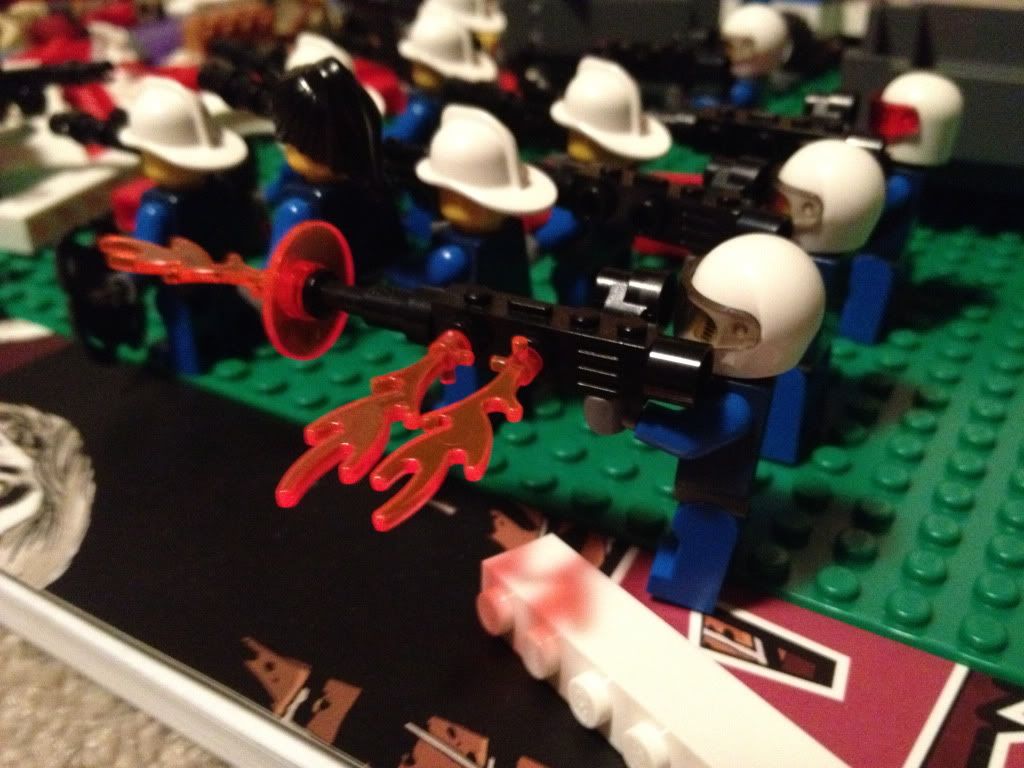 The Snipers move up next. One fires with success.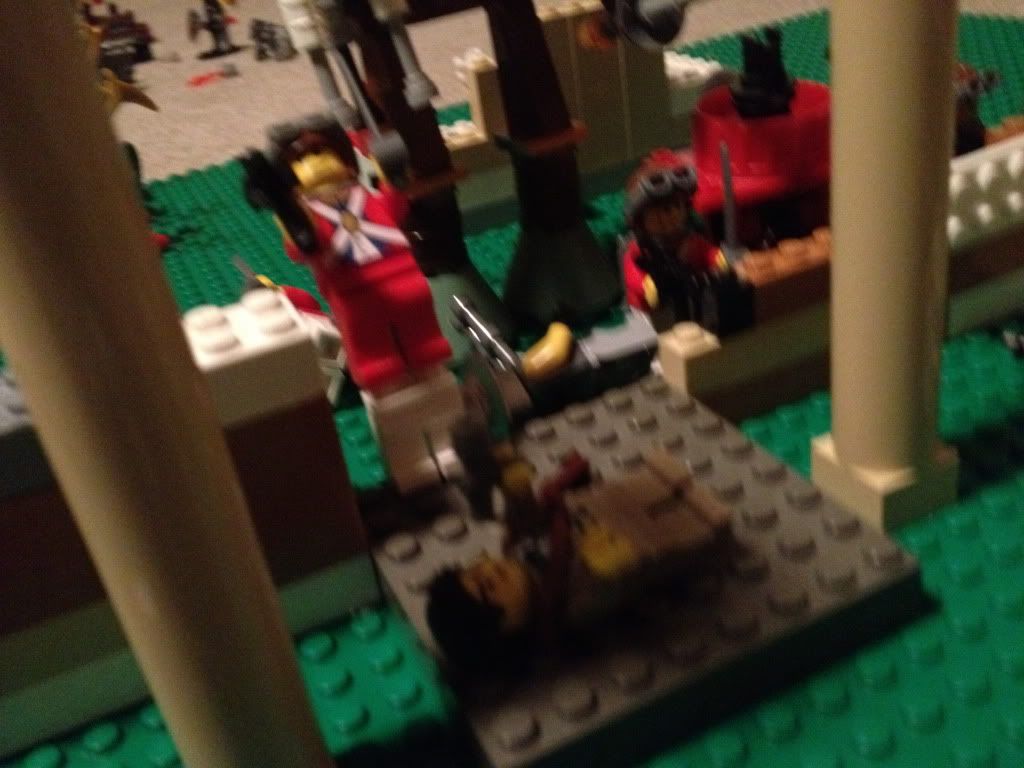 Ending the Lance Corporal's military career.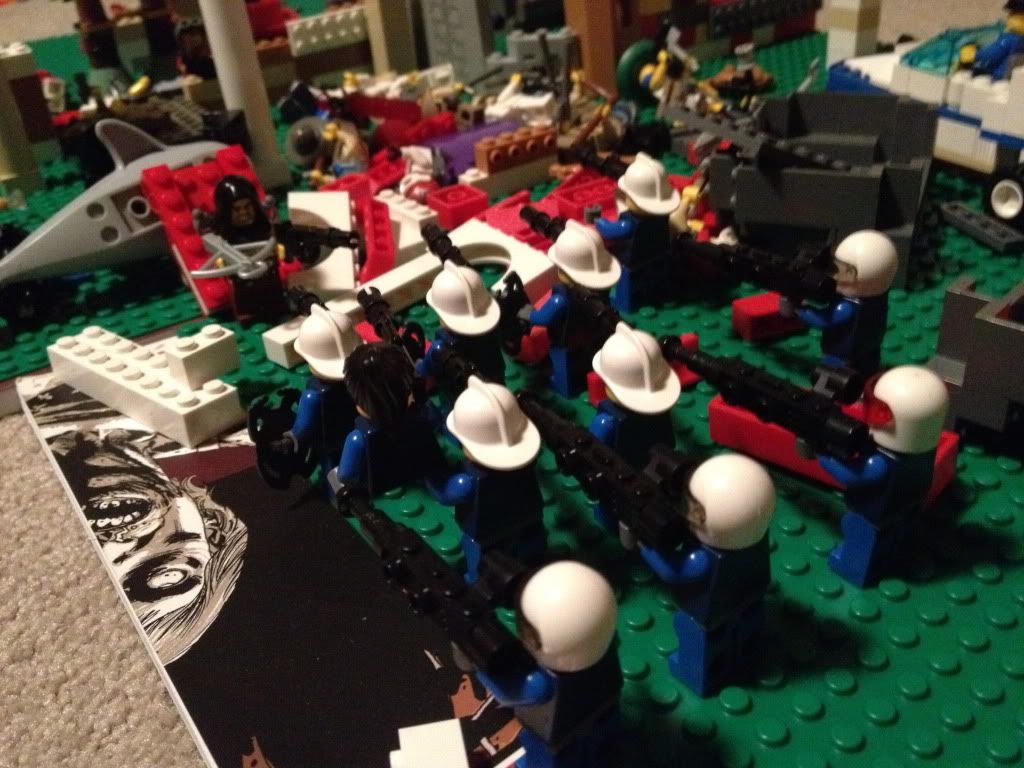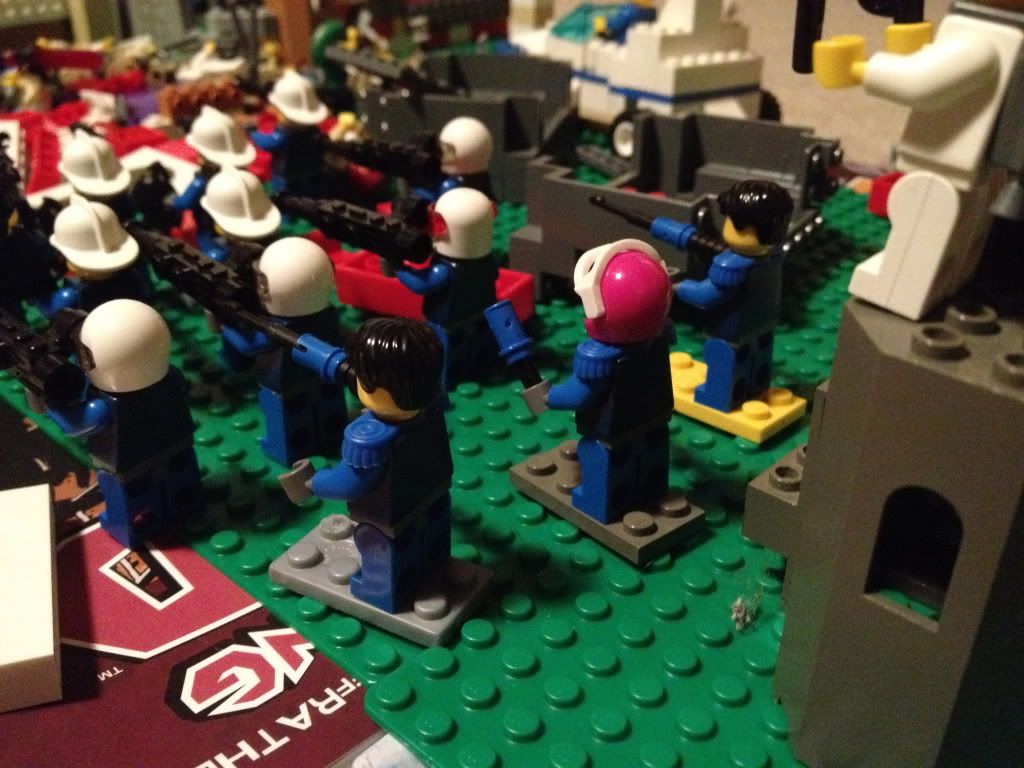 General Pilecki and the Terminators move up. They aren't in range of anything.
But