Sorry for the wait. The halloween hellhunt took some time.
Tikoskum milita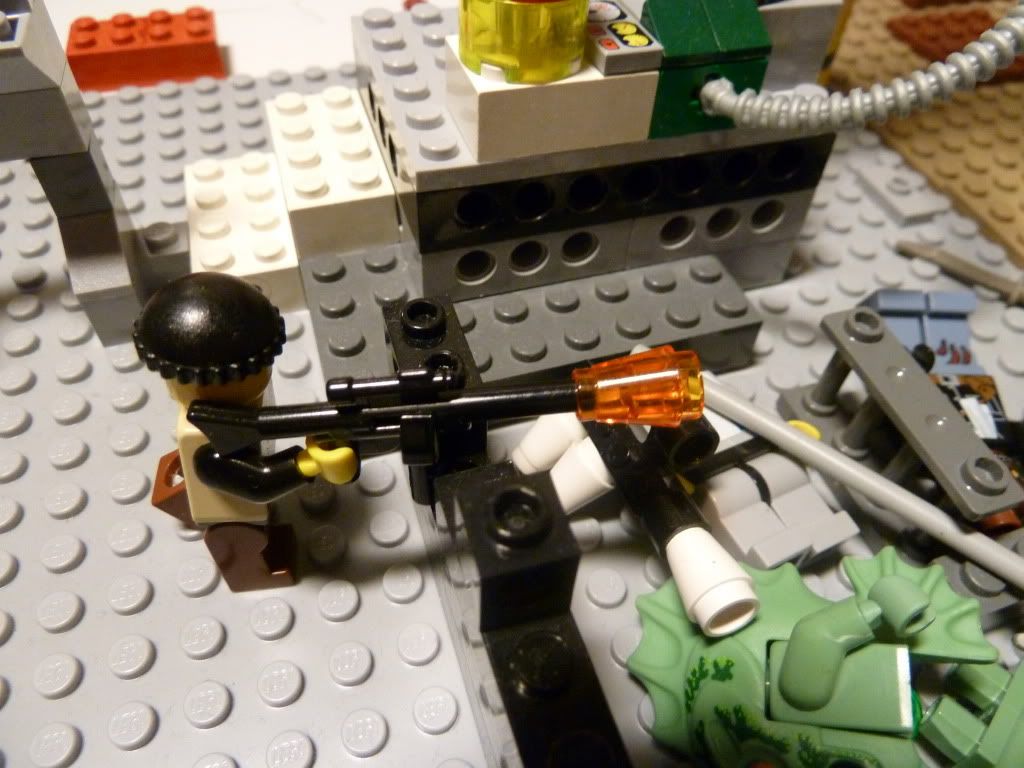 RATATAT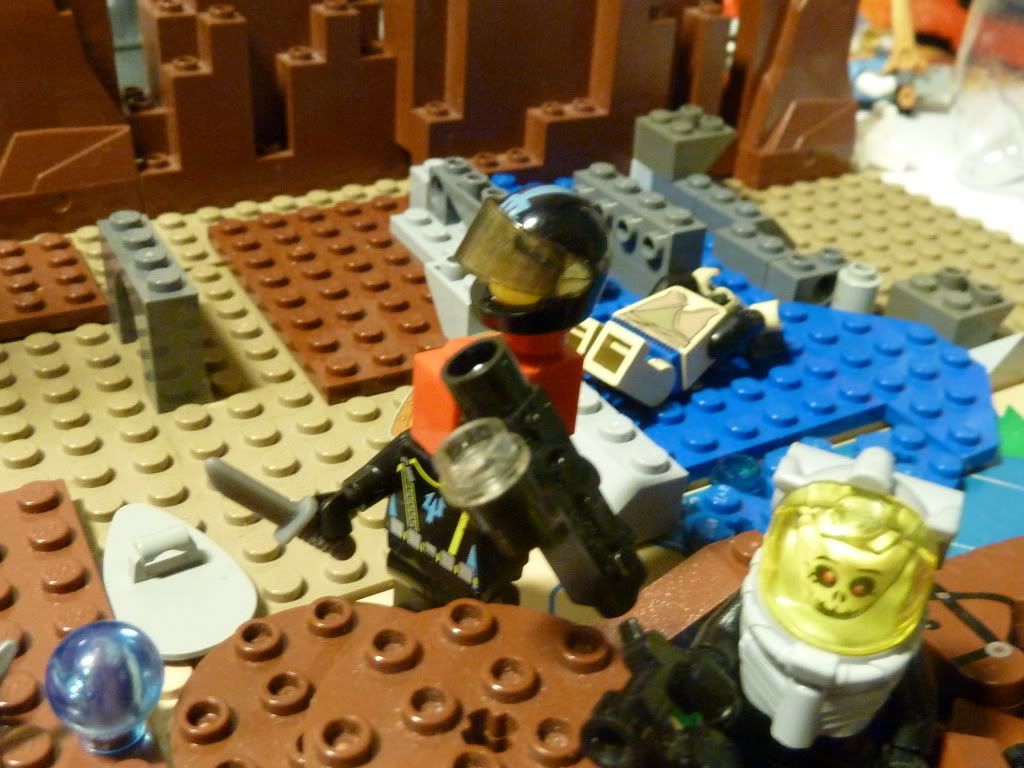 The last grunt of the Blacklist is killed.
The cavarly officer attacks, but can't quite penetrate Skulltron's armor.
The rest move up.
Boba Fatt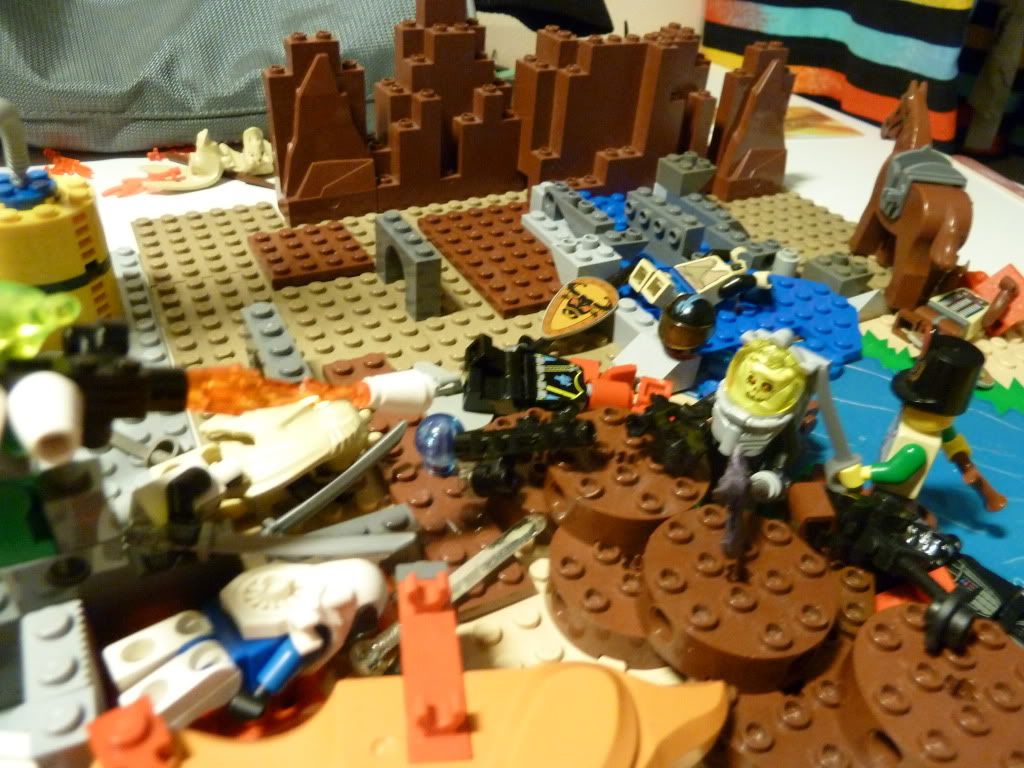 A killbot grabs the rocket launcher and fires!
The explosion kills Skulltron and the cavarly officer.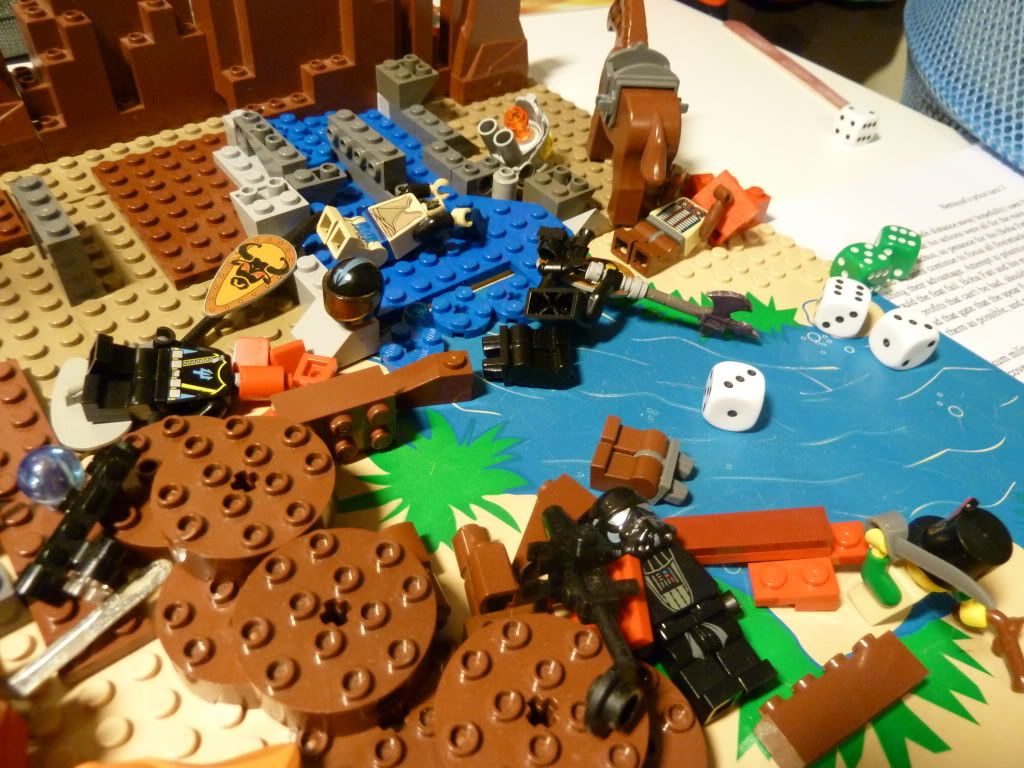 No more Skulltron!
Blacklist mercenaries
So this is where I start to lose pictures...damn imageshack...I switched to phtobucket. The engineer attacks Karetsu, but...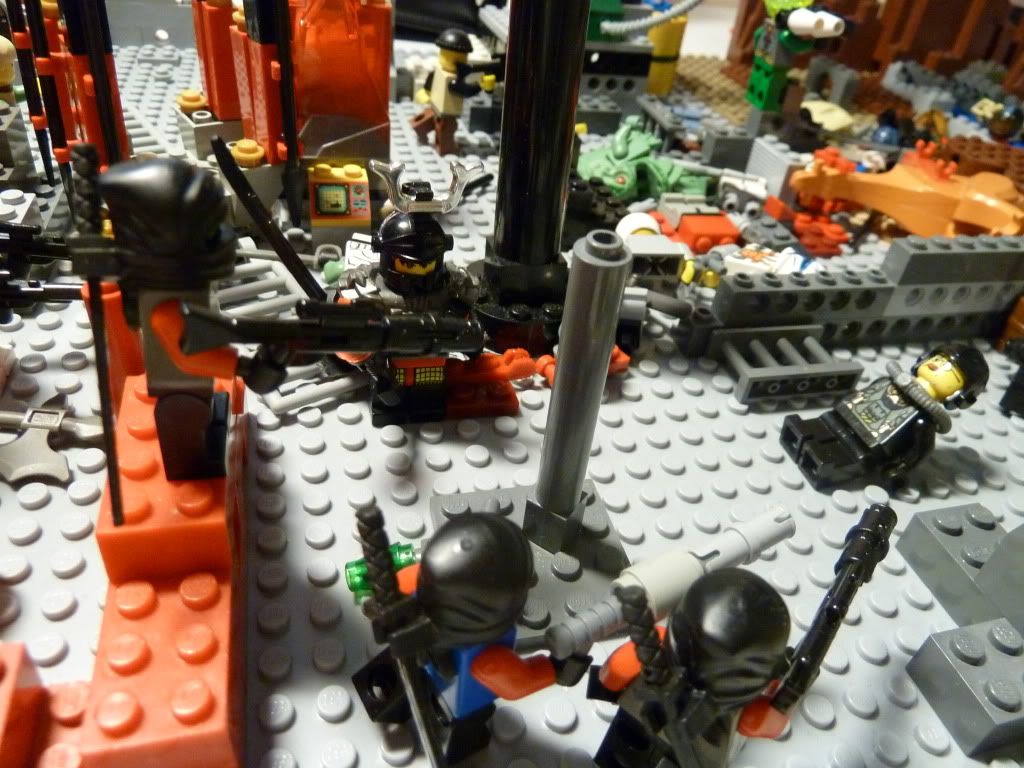 He got punched. After this it was already the Sinned one's turn and they pointed guns at the engineer, ready to shoot him if he moved.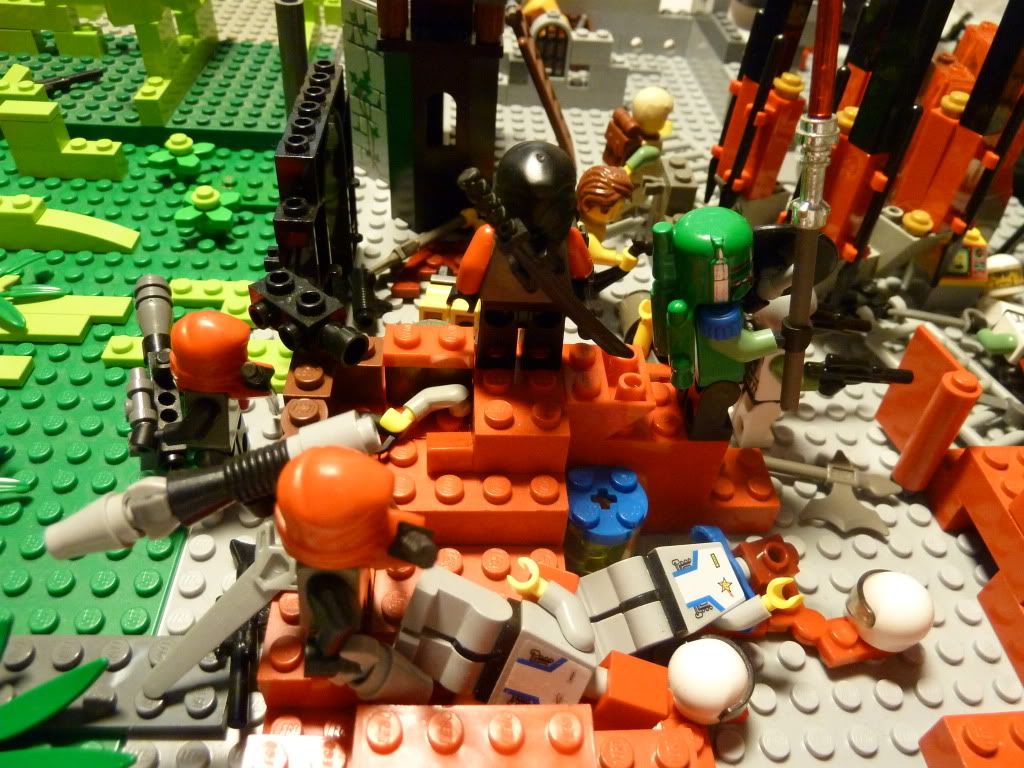 The rest guard the rear.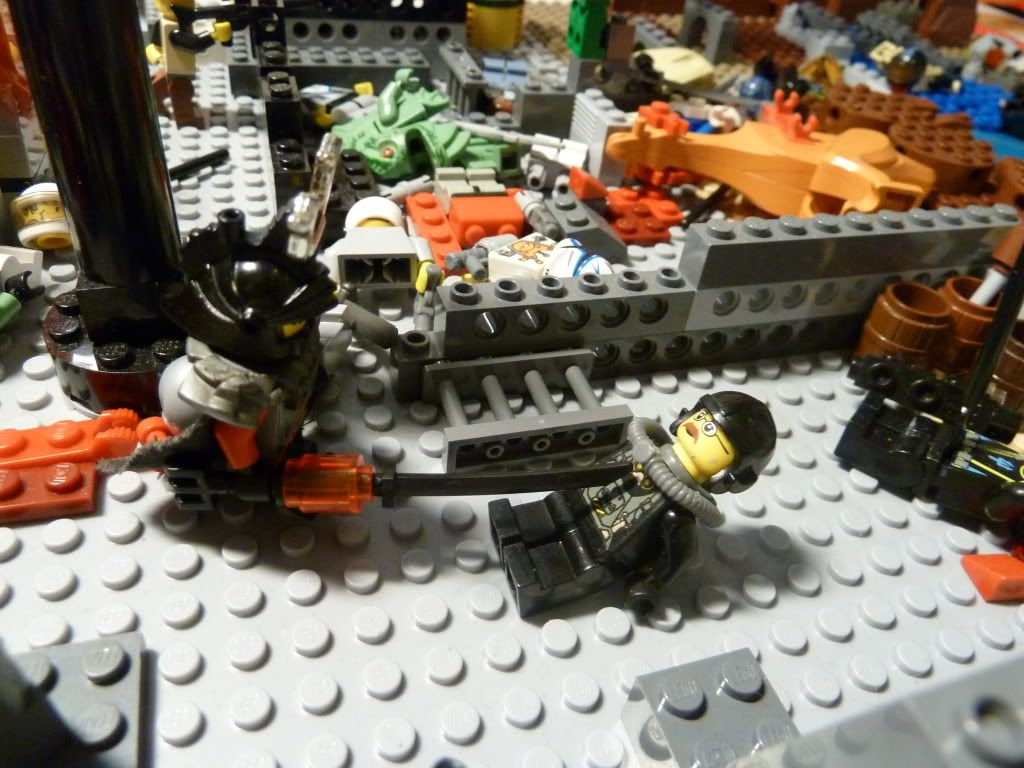 Karetsu: "If you won't do anything funny, I'll guarantee that you won't be killed."
Engineer: "Uhh...okay."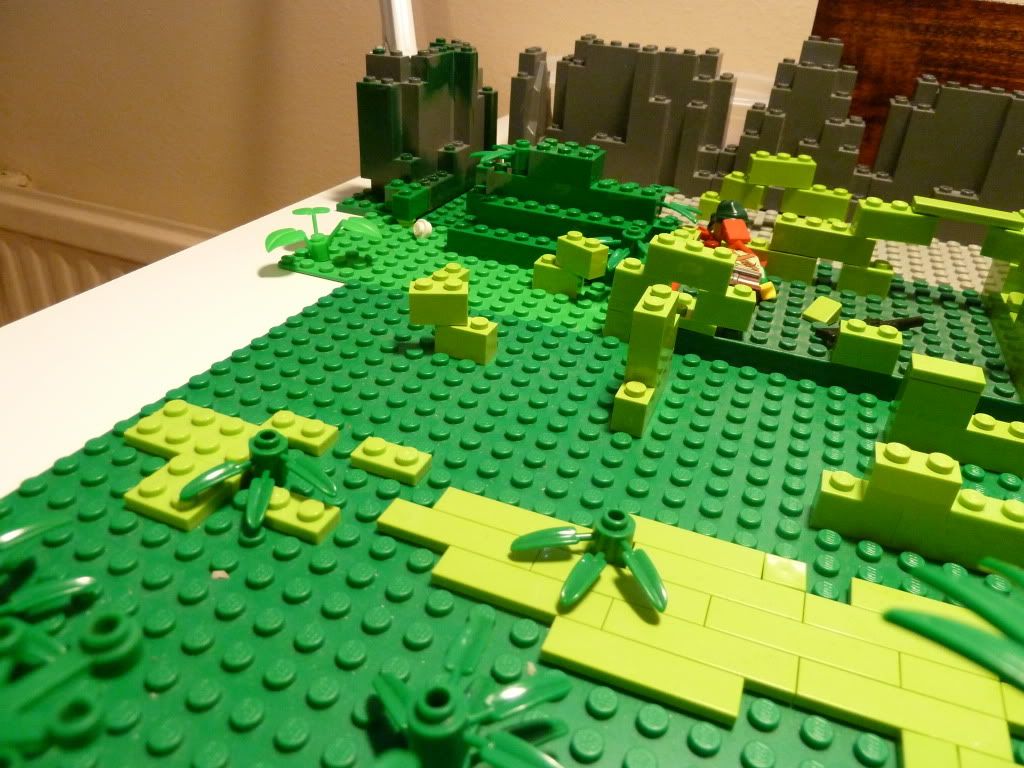 Heavy footsteps can be heard!
FUCK YEAH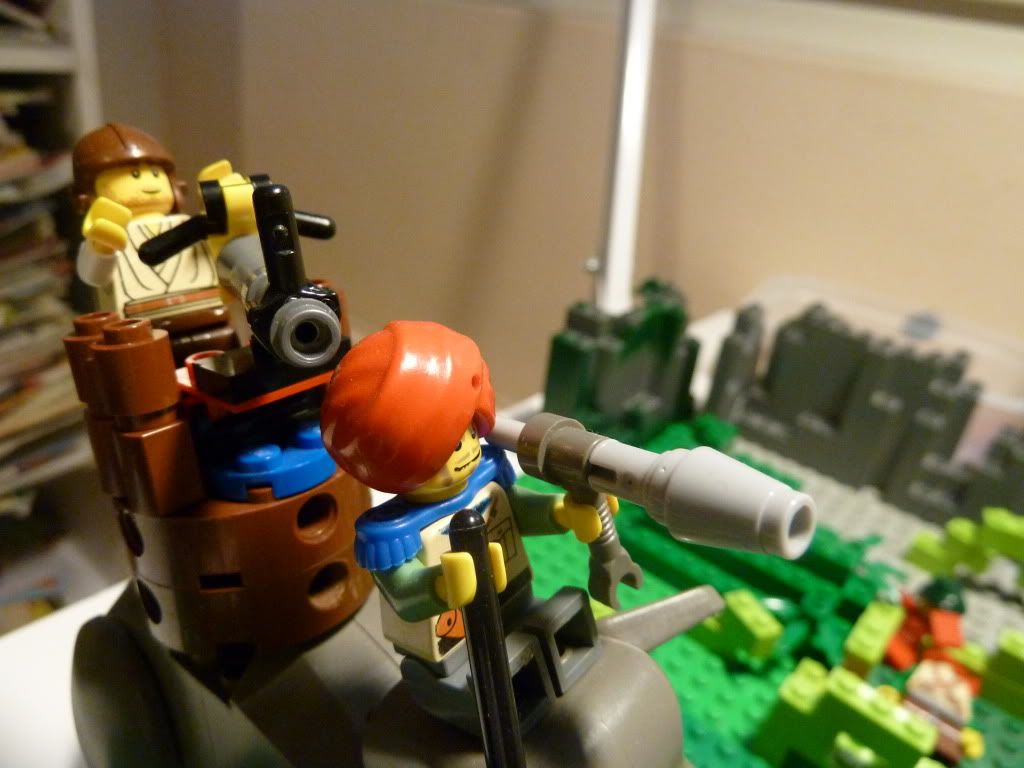 Rider: "Damn...seems we are late."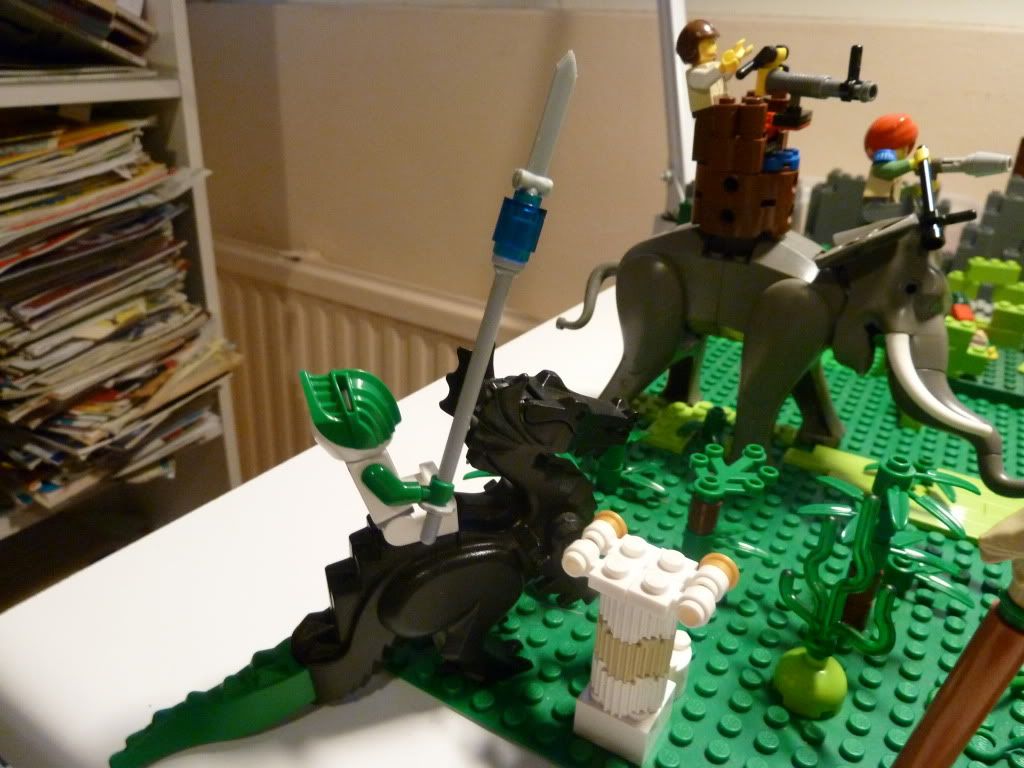 Another useless reinforcement arrives, this time a wyrm rider of Boba Fatt.
Now, this is where I lost pics when the final reinforcement, a blacklist ninja emerged and leapt for Boba Fatt, critfailed, fell on the ground, and died from response fire.
Epiloque: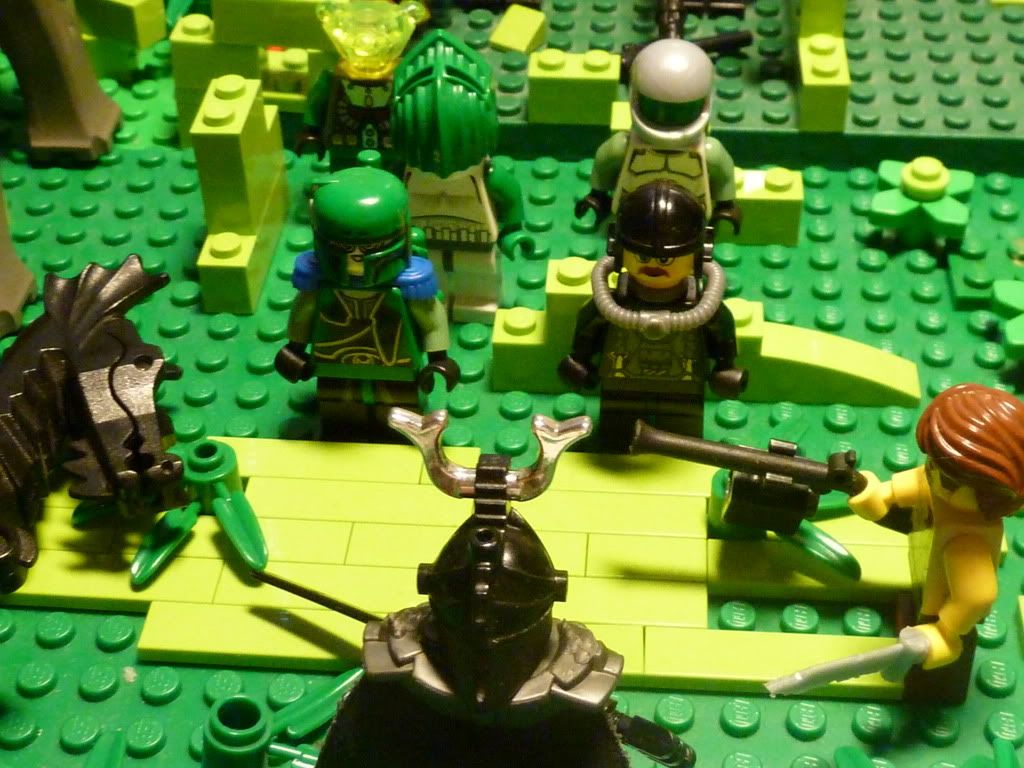 Karetsu: "Boba Fatt, I have to thank you for your help, but your earlier deeds are much hated by Tikoskum. You will be transported to the Tikoskum court, and you may get a hard punishment, but at least you will stay alive. Your mercenaries will get the same fate - you too, engineer."
Boba Fatt: "Thank you, my lord."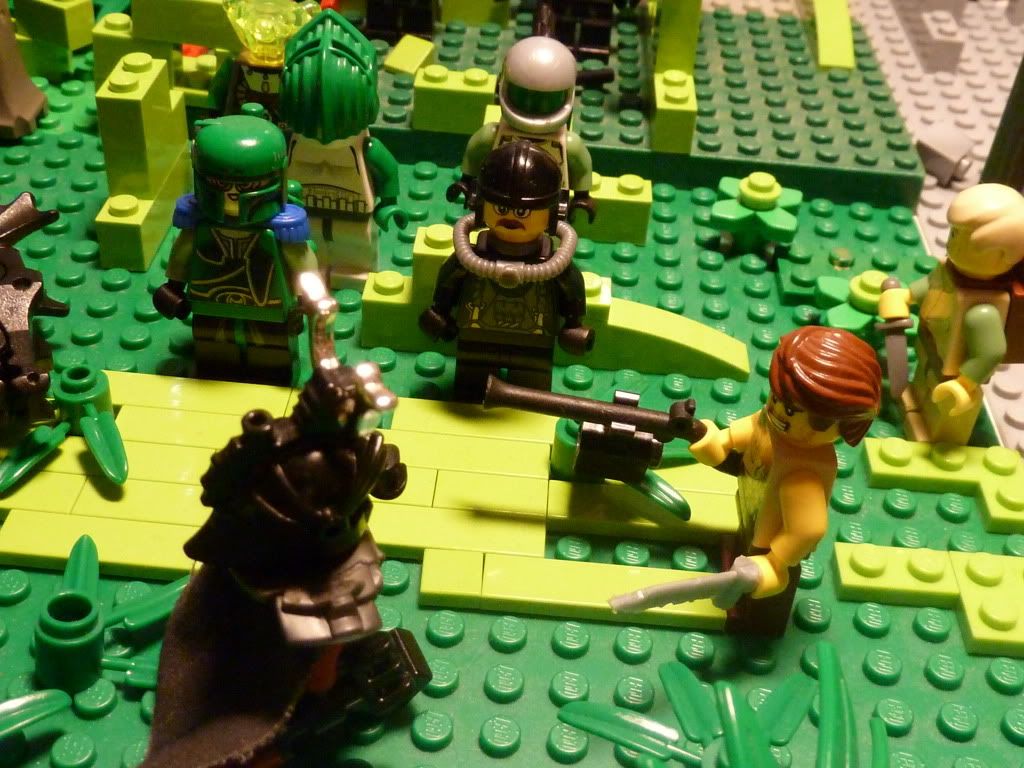 Karetsu: "I have to thank you too, captain..."
Captain Badass: "Badass."
Karetsu: "Yes...I have to say you have earned your name. Say this to your militia also, they did great. I'm sorry for your dead."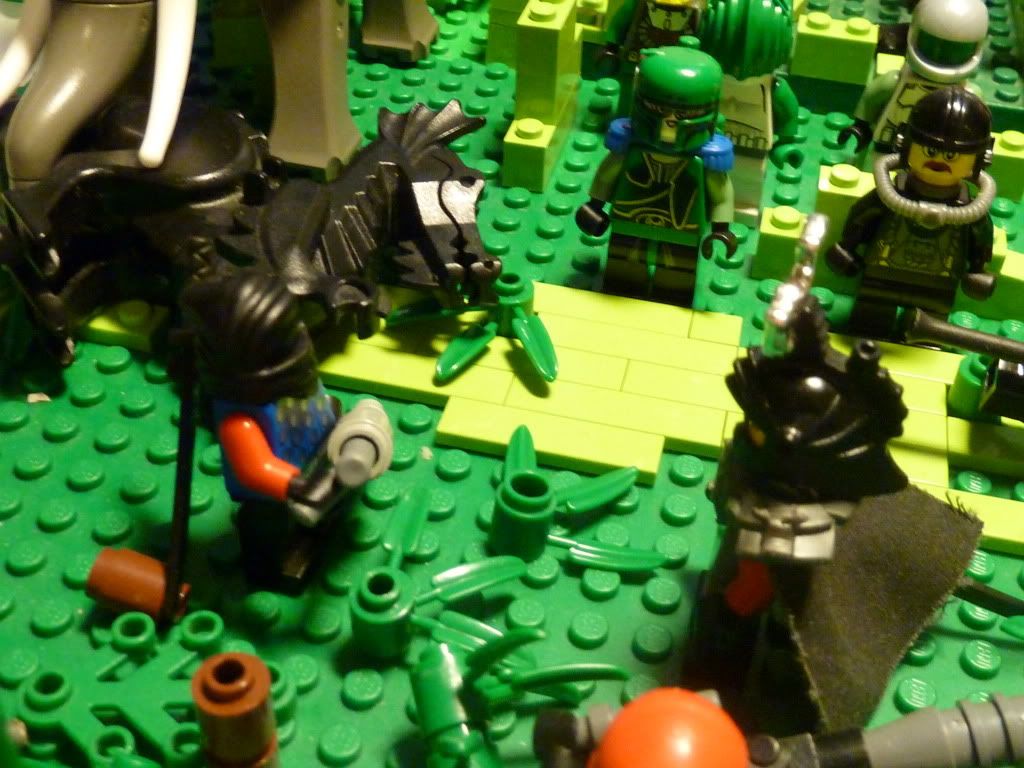 Sinned one officer: "My lord, the immortal ambassador CoolEyes has arrived. She waits in your quarters."
Karetsu: "Hm. Ready me a speeder."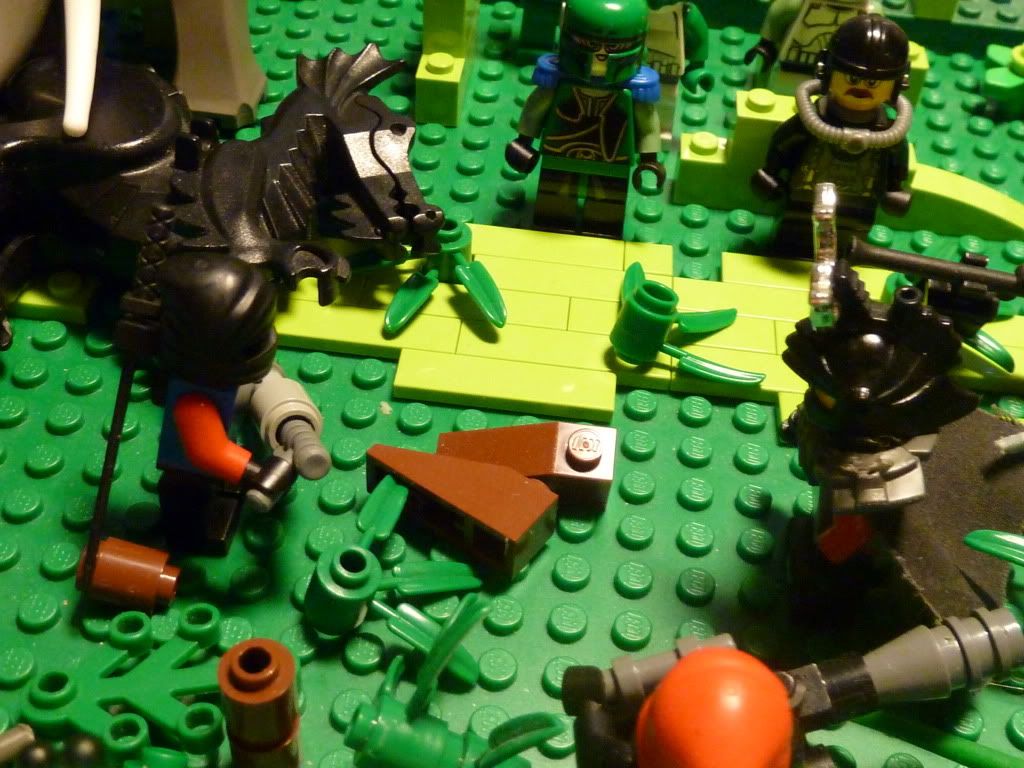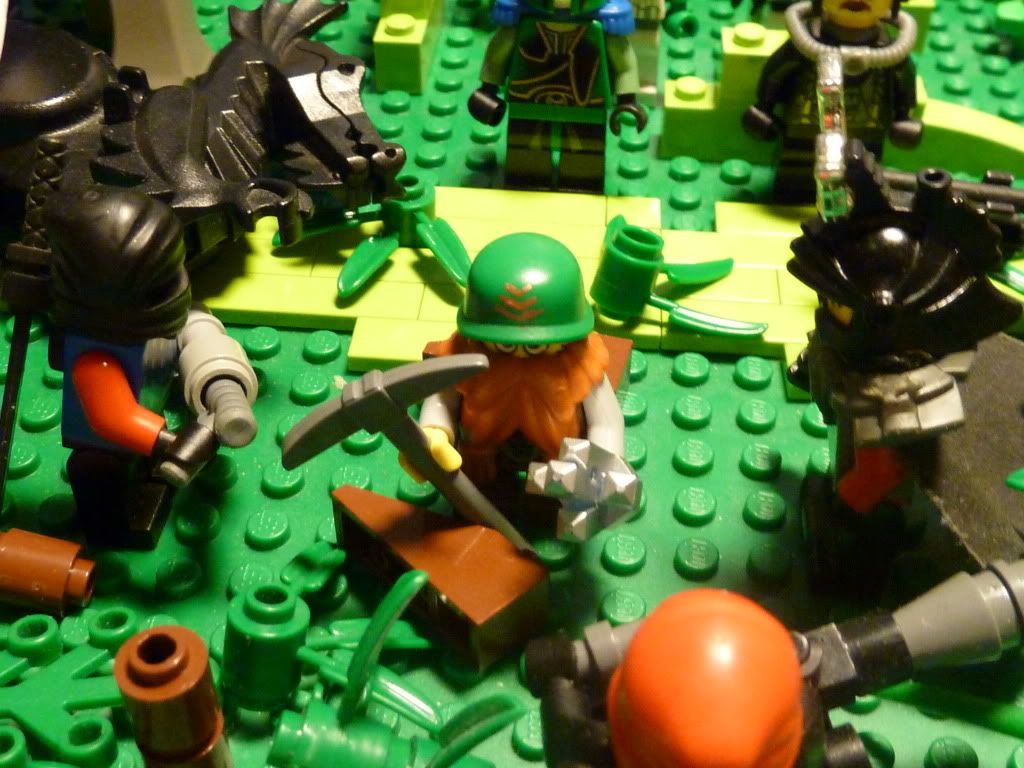 Militia dwarf: Heere'ss Johhny! *looks around* *Damn..
"
That was Betrayal's price. Sorry for the waits, hope you enjoyed!