New Prussian space, Inquistadorial command ship 'Holy Executor', high orbit.

'Comlink established.'
"Hear me, fellow Inquistadores and noble allies of the Immortal Alliance, for I have come to you at long last, with fresh troops and hope in my wake. For too long these Prussian dogs have made a mockery of our efforts here! Their despicable, honourless tactics have cost many a good Immortal warrior their lives. The time for vengeance is

now

! The Prussian homeworld is protected by a powerful ion cannon set on their last outlying base that would make any orbital assault or attempt to bring down heavy equipment to their world impossible. However, smaller transports should be able to get past, and a surprise infantry attack should allow us to take control of the base that operates the ion cannon. Thus is the plan. At dawn, we strike."
"We stand by your side, Prince Vinambre."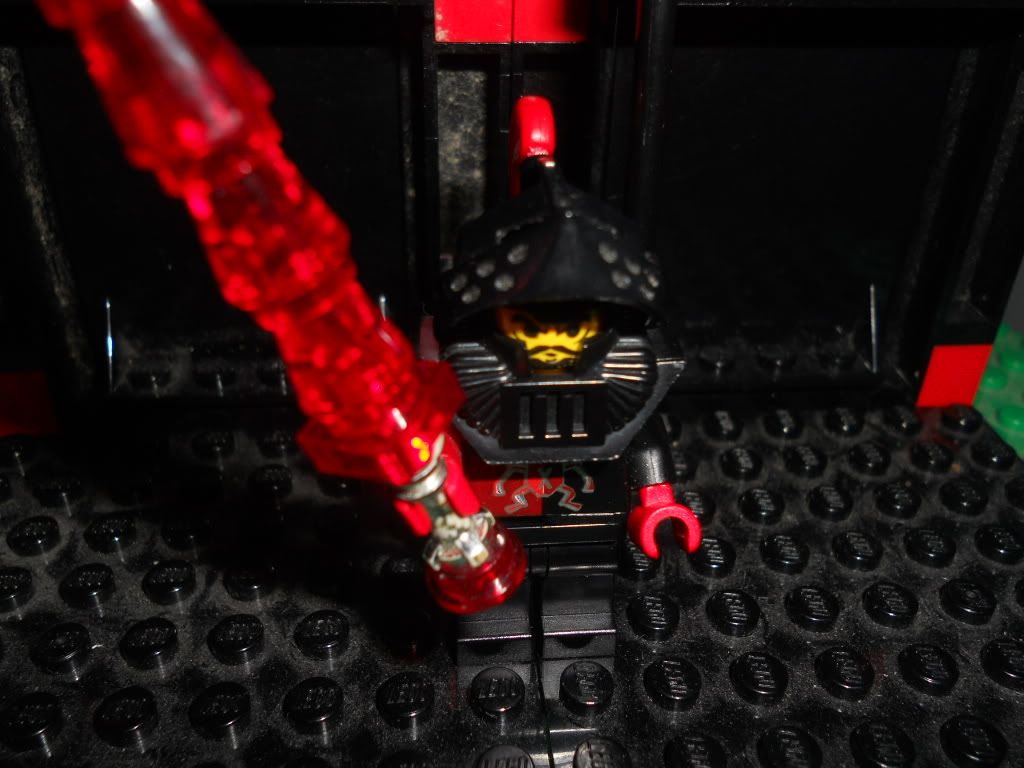 Duke Felipe Del Montero:
"These Prussians have made a mockery of my House and dishonoured my wife! Enough is enough! The punishment is Death!

Death!

Death!

"
Leonidus II:
"Some action, at last? The VoL are ready when you are."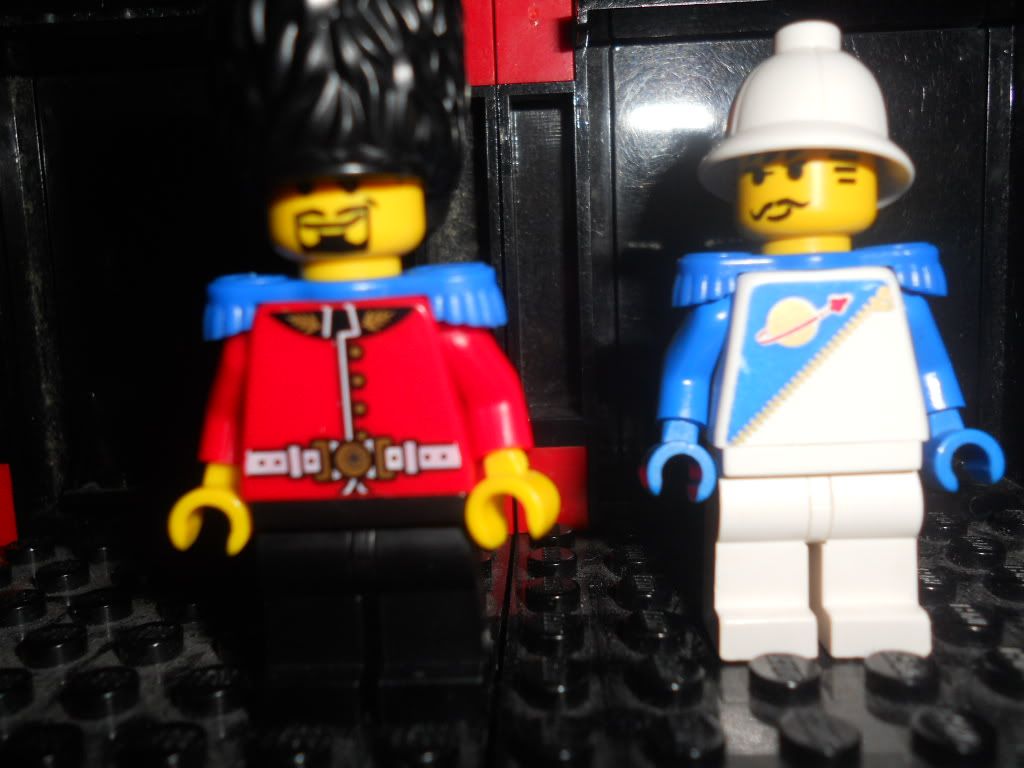 Marshal Jones:
"And so are the Brittanians."
"You are not the Brittanian commander I was told to expect. Who are you?"
'Alert. Unidentified vessel making contact.'
"I promoted Marshal Jones myself, after the... sad passing of Marshal Grim.

This

is what happens to anyone who seeks their own fortune without regard for the Alliance's interests."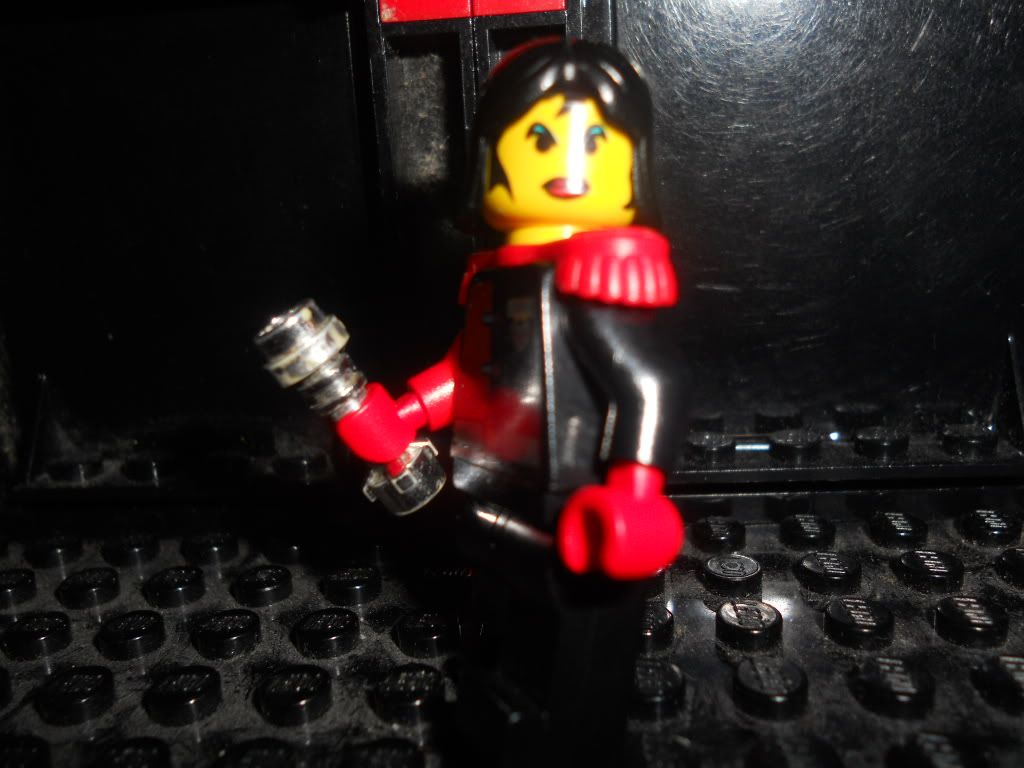 You! But... you were killed!"
"Was I? A friend of the Immortals needn't fear death, Duchess. Those bombers were only a diversion for the escape pod me and the rest of my crew escaped on. I was stuck on the planet for months with Prussian survivors and search parties as my only company and source of supplies. I had nearly reached the end of my powers when Jones was brave enough to come look for me on his own accord, going against direct orders from his superior. That's the kind of thinking I encourage. In those months, it seems this Legion has become thoroughly decimated and demoralized. It's time to set that straight. The past commanders of this invasion were all buffoons that were only interested in their own success here. That time is past, just as the Prussians' time will soon be. Prince, I support your plan of action. I like your... style.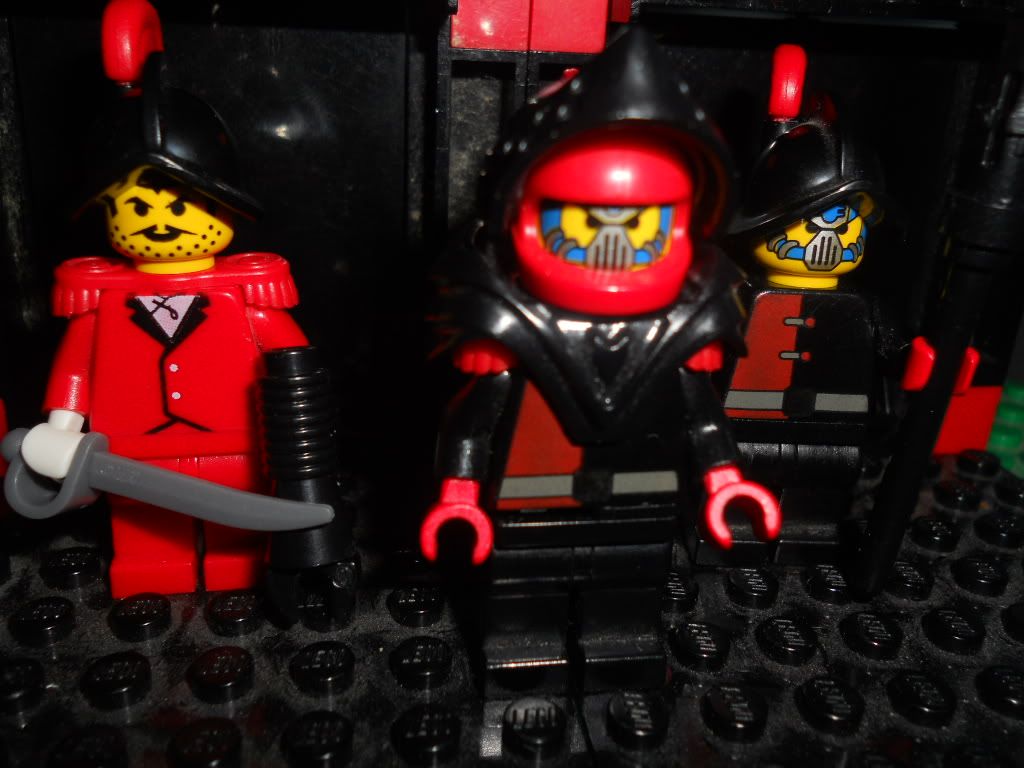 "So it shall be. You have my gratitude, Excellence."
Fort Waldstein will be the location of the battle. It's a Prussian colonial base on one of their homeworld's moons, essential to the defense of New Prussia due to its ion cannon. It's still largely unfinished, but I finished the fortress and completed the outline. The eventual battlefield will have the command centre which controls the ion cannon, a landing pad and a fortified laboratory on top of the fort that's already in place, all of which the Immortal Alliance has to conquer.
I'm pretty happy with how the fort came together: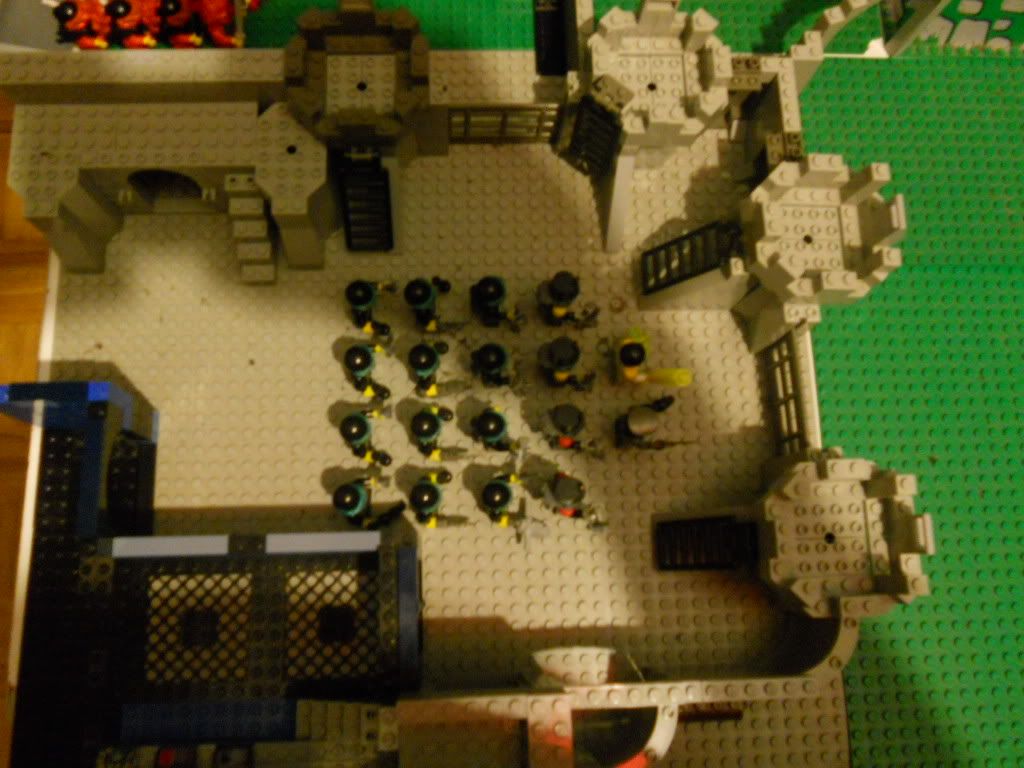 Towers, gates and walls for defence as well as a control room that is part of the barracks (which falls off the map partially).
Inquistadores' view of the fort.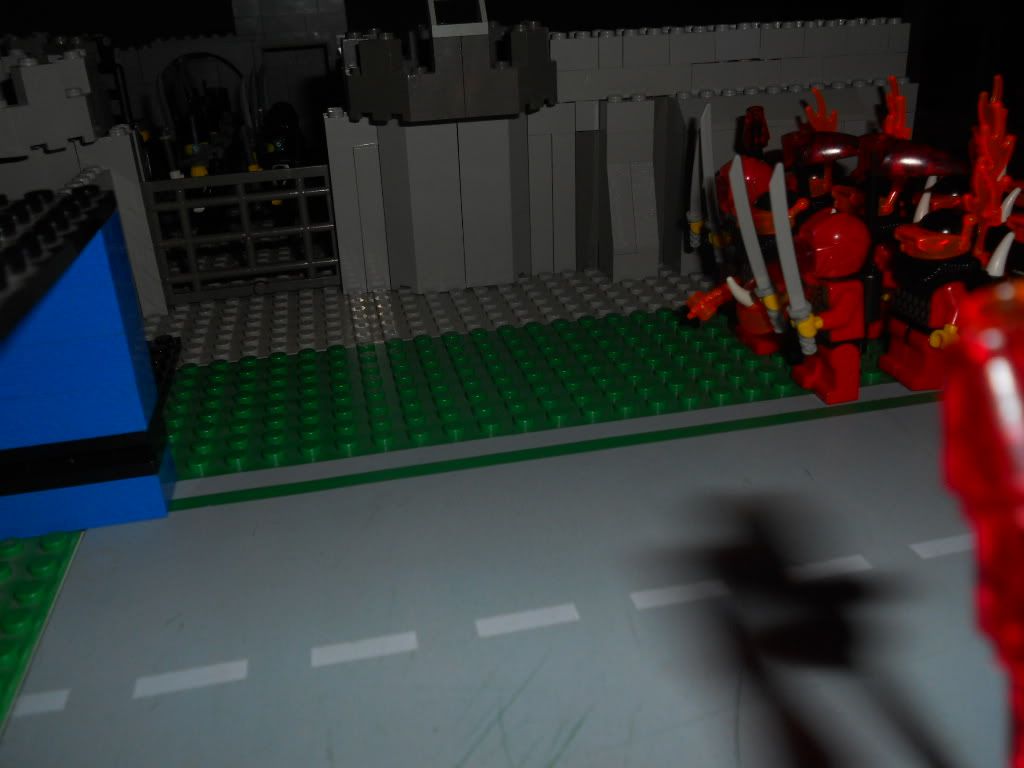 The factions
Immortal Alliance
The VoL
A group of bloodthirsty Helsquad under command of Leonidus II.
(BFenix)
House Del Montero
These Inquistadore nobles are thirsty for vengeance.
(Napalmking)
Inquistadore shock troops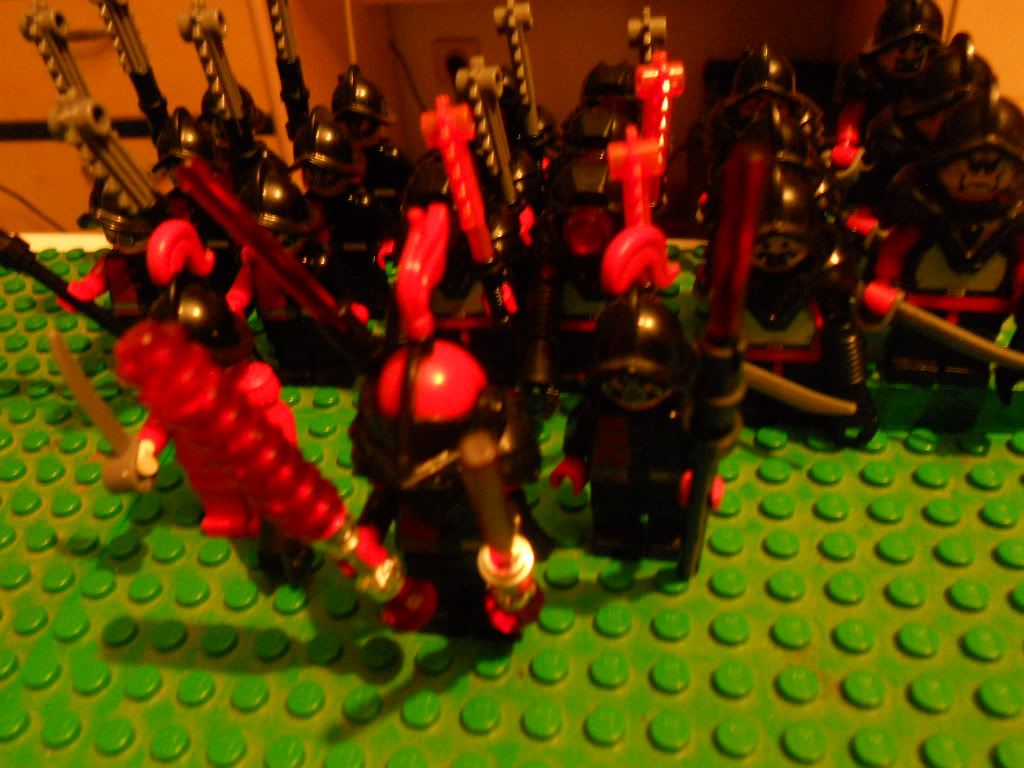 The Prince and his strongest units have chosen to lead the charge on the fort.
(Silverdream)
Immortals
Sharane Darkstar, the Immortal Advisor, and her elite squad of Terrorkhan will be supporting this charge.
Conquistadores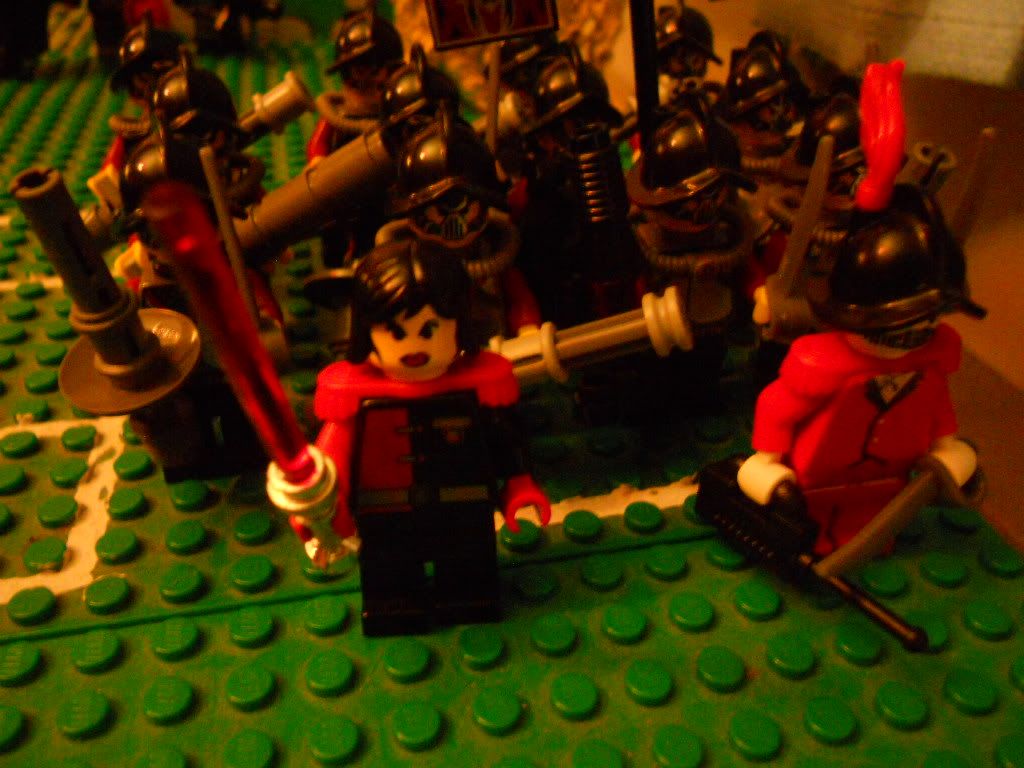 Duchess Angelica, attacking from the other side, has a debt to settle with a certain scientist that is supposedly holed up in this complex...
Brittanians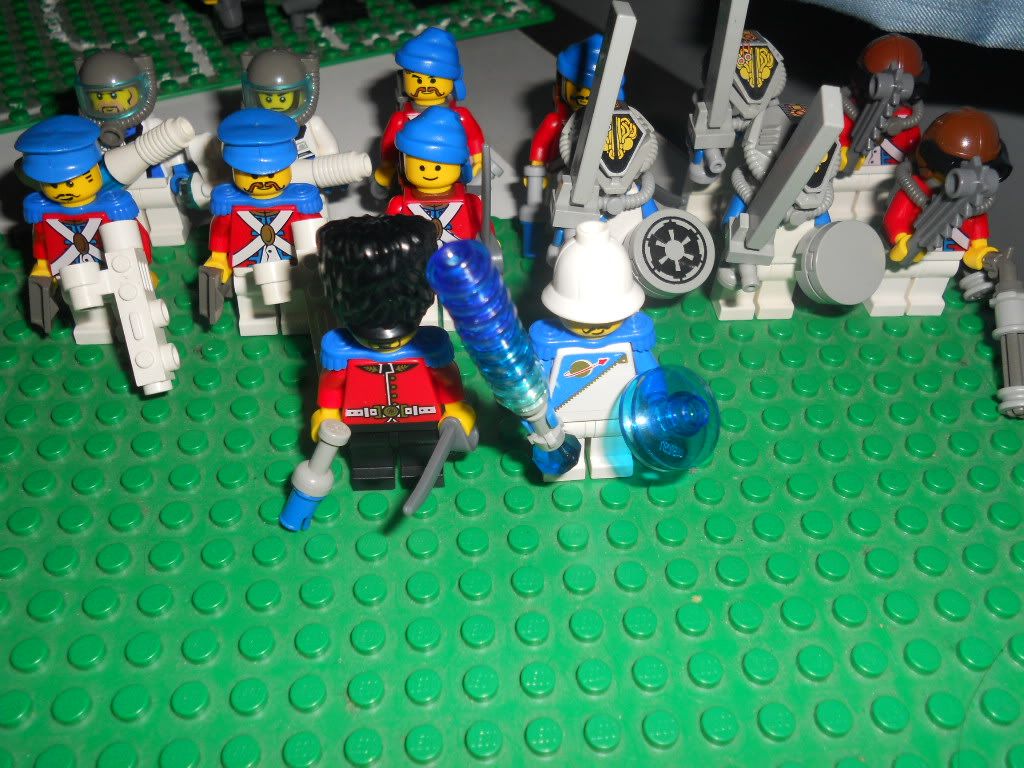 The Brittanians, a motley assortment of different specialists under command of the newly appointed Marshal Jones and his right hand Rolys the Dashing, are attacking from the same side.
(Falk)
Indigenous tribes
(not pictured yet)
A group of Chewbakkas and Jawjaws that have been promised their freedom by the Immortal Alliance if they helped fight the Prussians but are of course simply being exploited as useful meat shields.
(heavyfishcannon)
Neo-Prussian Empire
Fort Garrison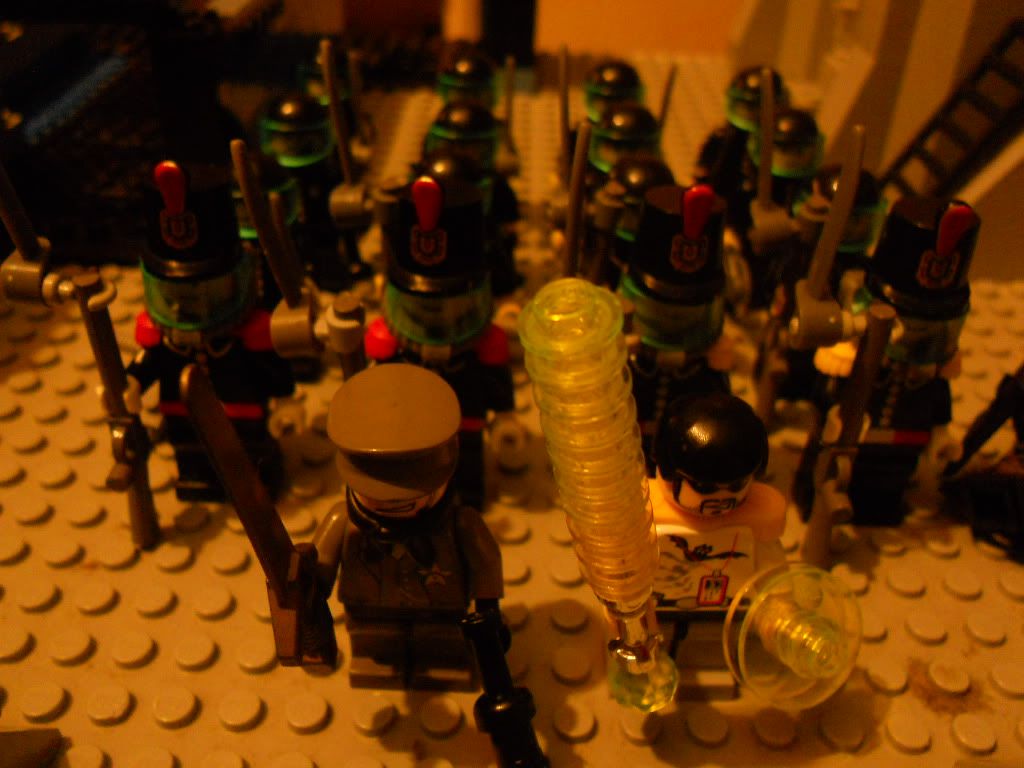 An assortment of Jaegers of the Guard, young Jaegers and colonial men-at-arms commanded by Captain Alexander and Kommandant Von Blocke (a far nephew).
Wolfpack
A squadron of Wolves under the command of no one less than First Marshal Johanna, armed accordingly for the day, and guarded closely by Cyborg Arnold Schwarzenegger and the Captain.
Lab specimens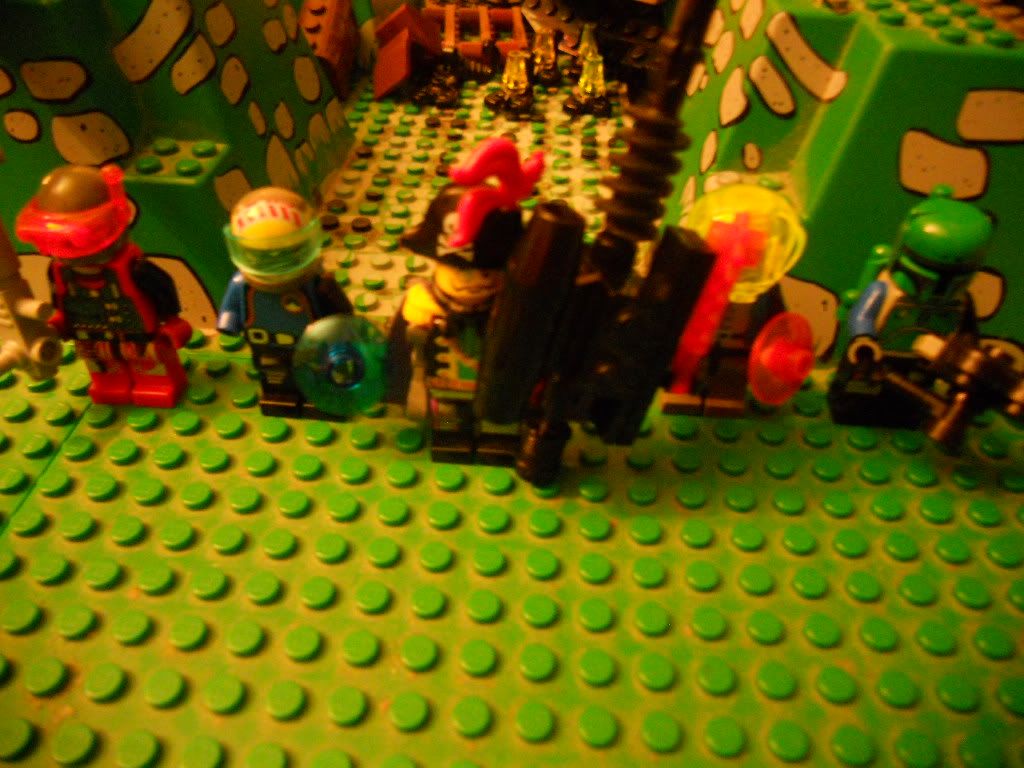 Protecting his lab are Sir Bragallot and his vicious psychobots Flamer, Troll, Banner and Basher. (me)
Assyrians
Major Skarr and his survivors are still on the planet awaiting to be picked up by an Assyrian envoy. He is joined by the Prussian pilots that survived Mission No. X, as it is their task to see him home safe.
Secret factions:
1: Zahru II
2: mgb
You can sign up, again please sign up for the Immortal side if you're on the immortal side of the conflict and the other way around. Hopefully I'll be able to finish the field quickly, then I'll complete the final troop placements, post some overviews and whatnot. I'll ask for orders when I need them.