viewtopic.php?f=16&t=8681
Wolfpack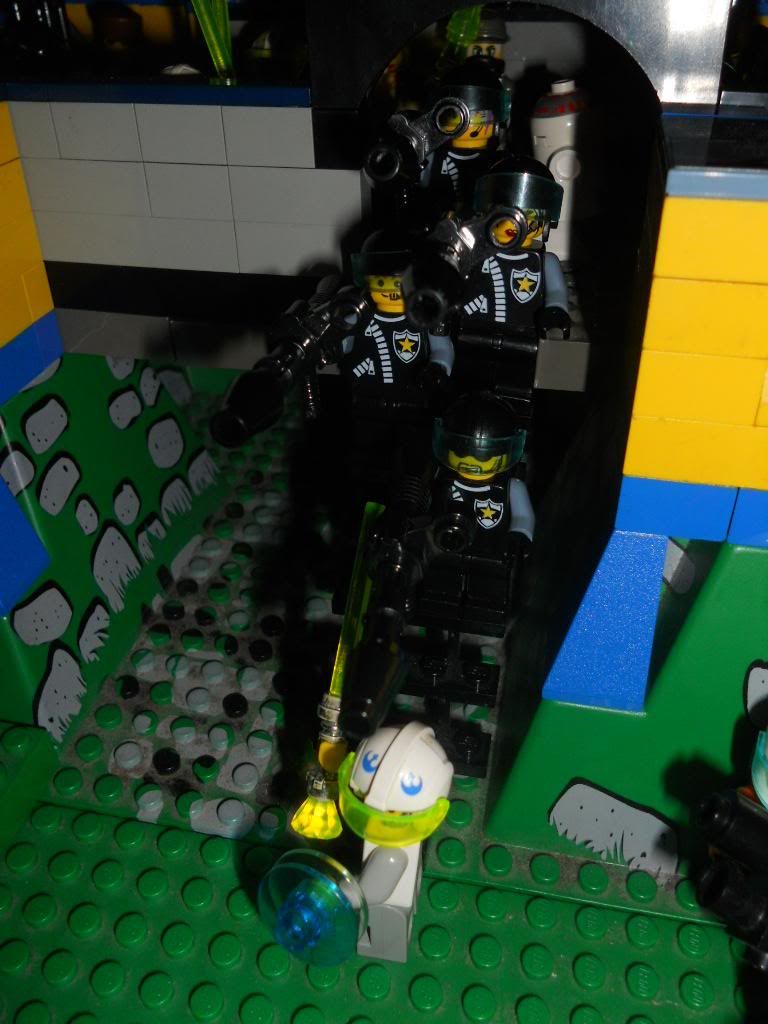 The soldiers outside raised their guns and got to higher ground.
The posts at the windows were taken.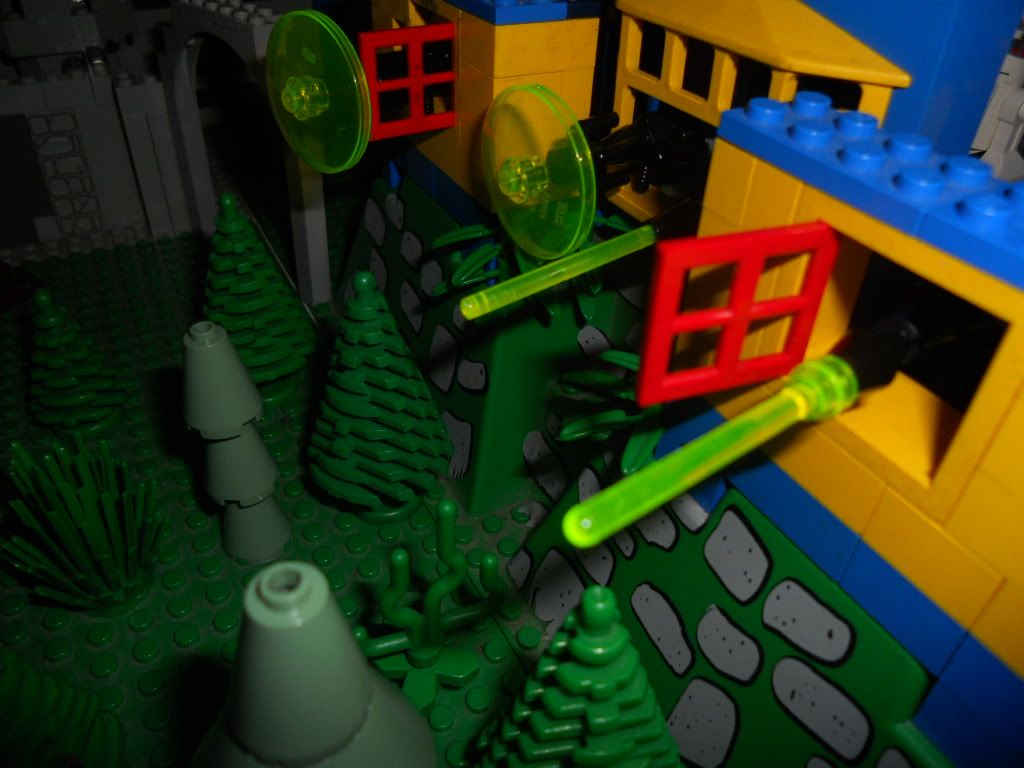 A load of firepower was laid down on the Inquistadores below, but damage rolls were abhorrent.
On the other side, Wolves opened fire on the Brittanians.
The All-Rounders however protected themselves with their shields.
Immortals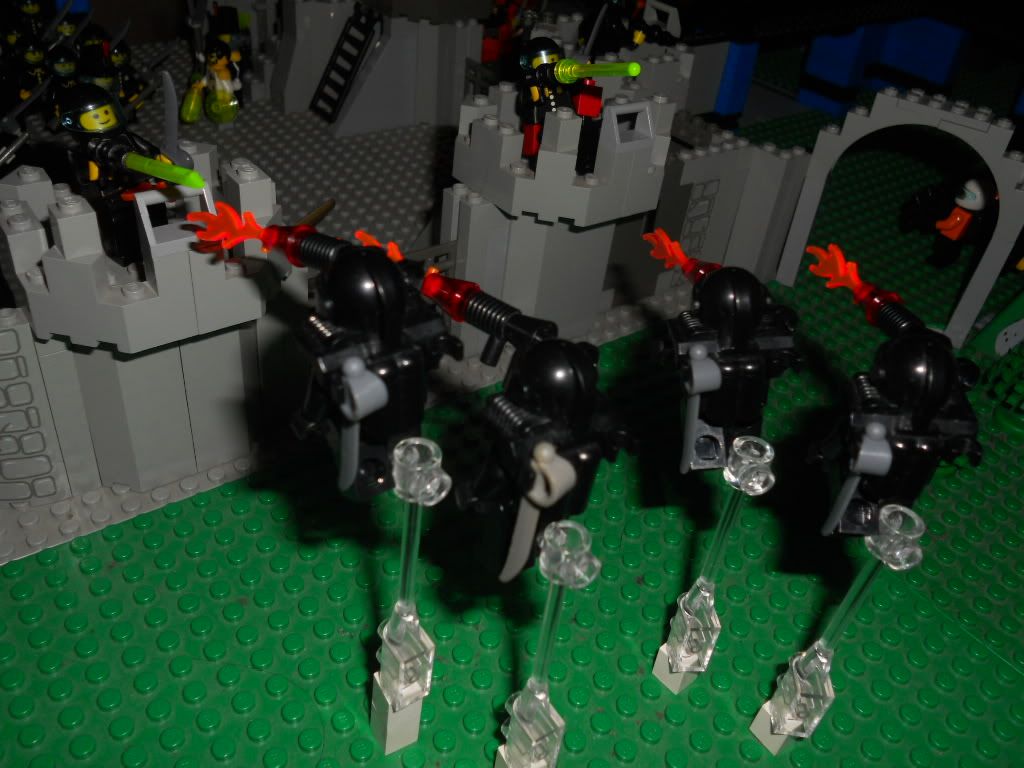 Four Terrorkhan took to the air, flying through the defensive fire and gunning down the guards on the wall.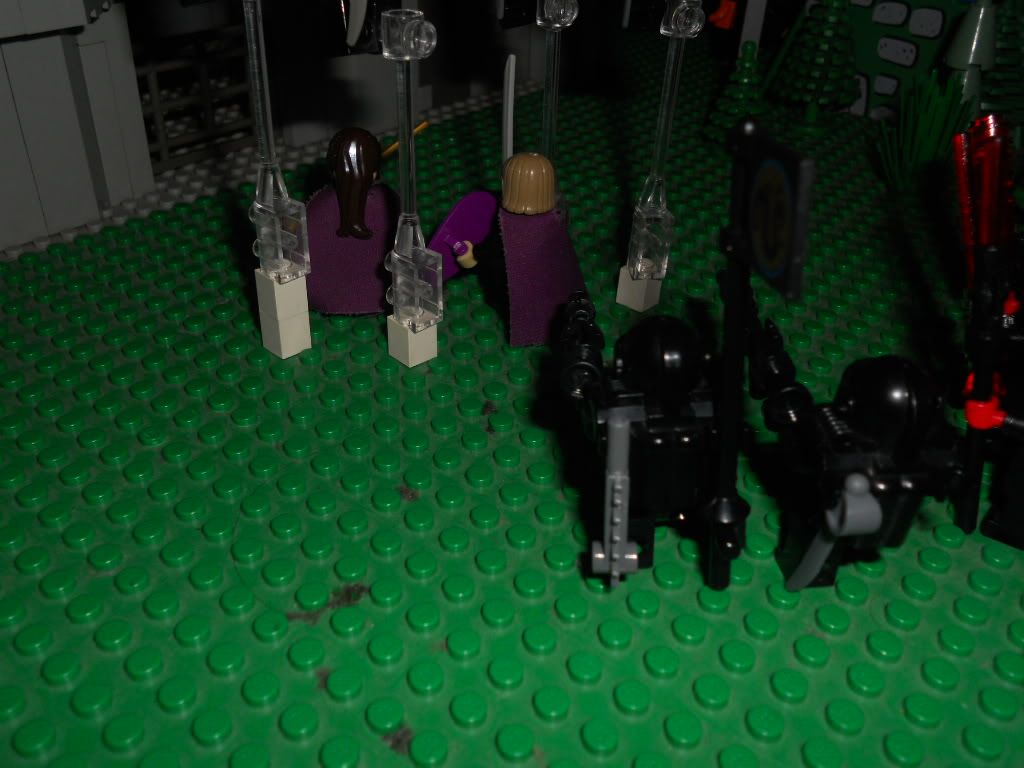 The rest continued on foot.
A guard began to choke as Sharane approached, but his will to live won it over the Farce and he fired a frenzied shot in the general direction of the threat.
The Immortal Colonel did well to step it wide. Meanwhile Seras concentrated on something in the distance.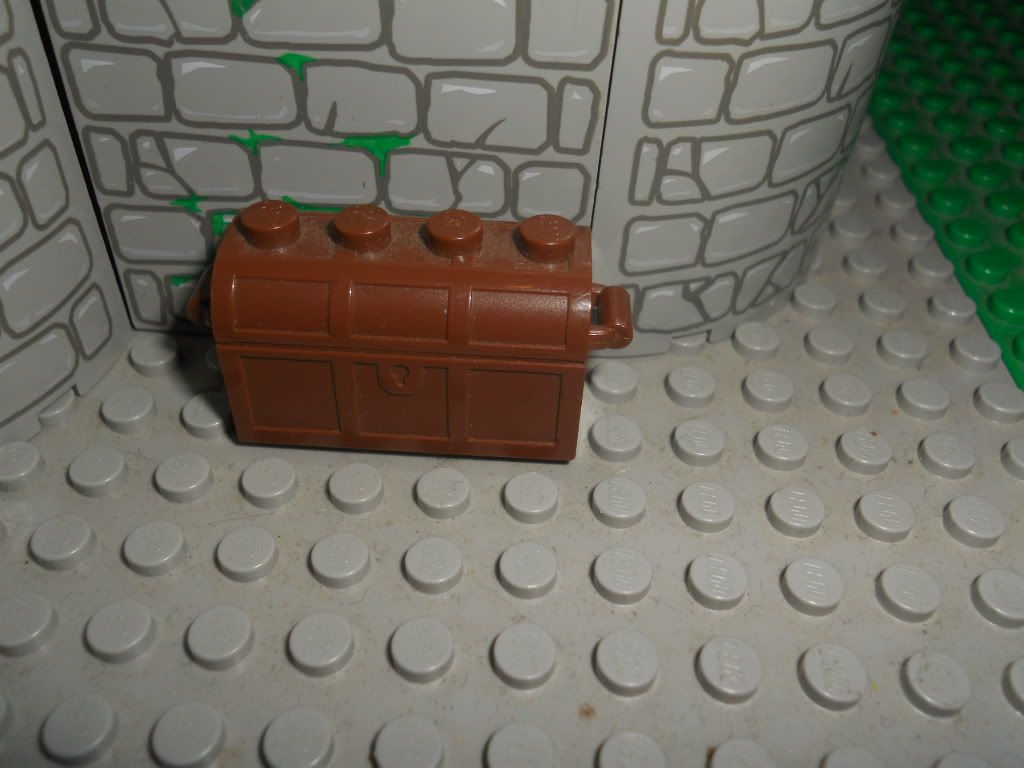 Did that chest just move? I could have sworn it budged a little...
Inquistadore Shock Troops
The battalion swarmed the command centre as their leader made a mighty leap.
He hit the window, shards of glass driving straight into his armour.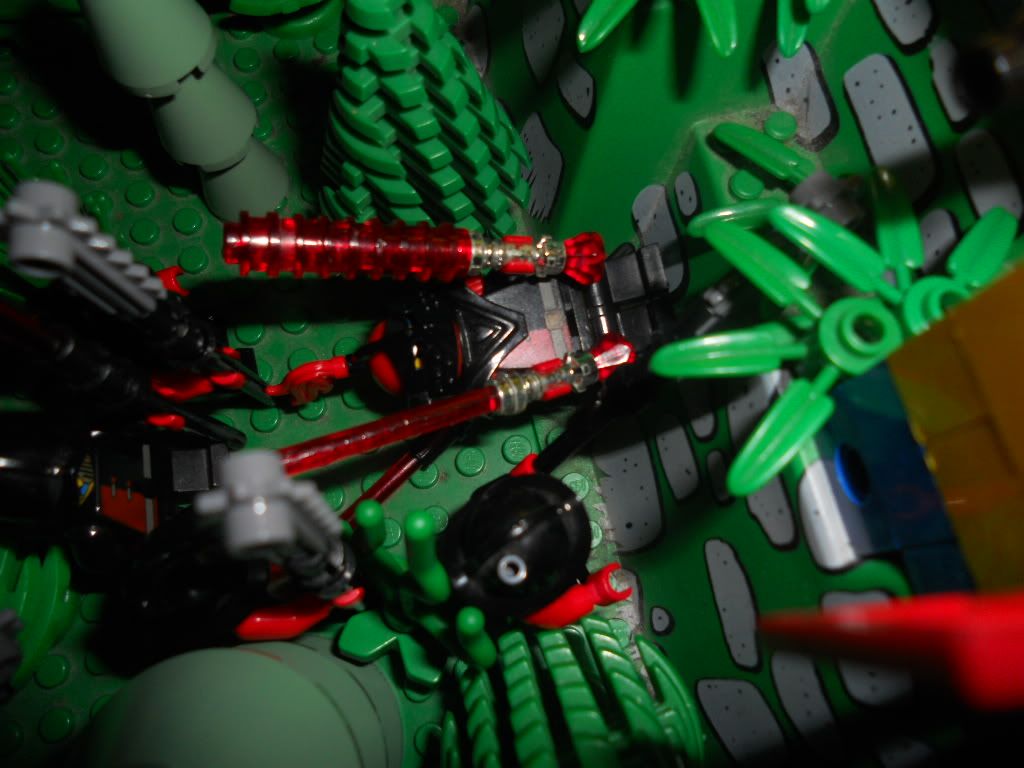 Vinambre survived the ridiculous damage roll (26 on a roll of 2d6, wth) thanks to his nova sword, but is down to 1 HP
Not quite how I imagined his entry.
Brittanians
The Brittanians moved forward as one. Marshal Jones succesfully brought everyone in range. Wo-o.
Apparently range bonuses help little if you can't shoot for shit. With a -1 to hit these guys fail to hit just about anything. One Wolf fell.
Fort Garrison
Kommandant Von Blocke fired on the advancing Terrorkhan.
He then jumped into cover, preparing a nasty surprise for the first enemy that would come through the gate. He also noticed his pistol had jammed.
Captain Alexander did the same thing on the other side.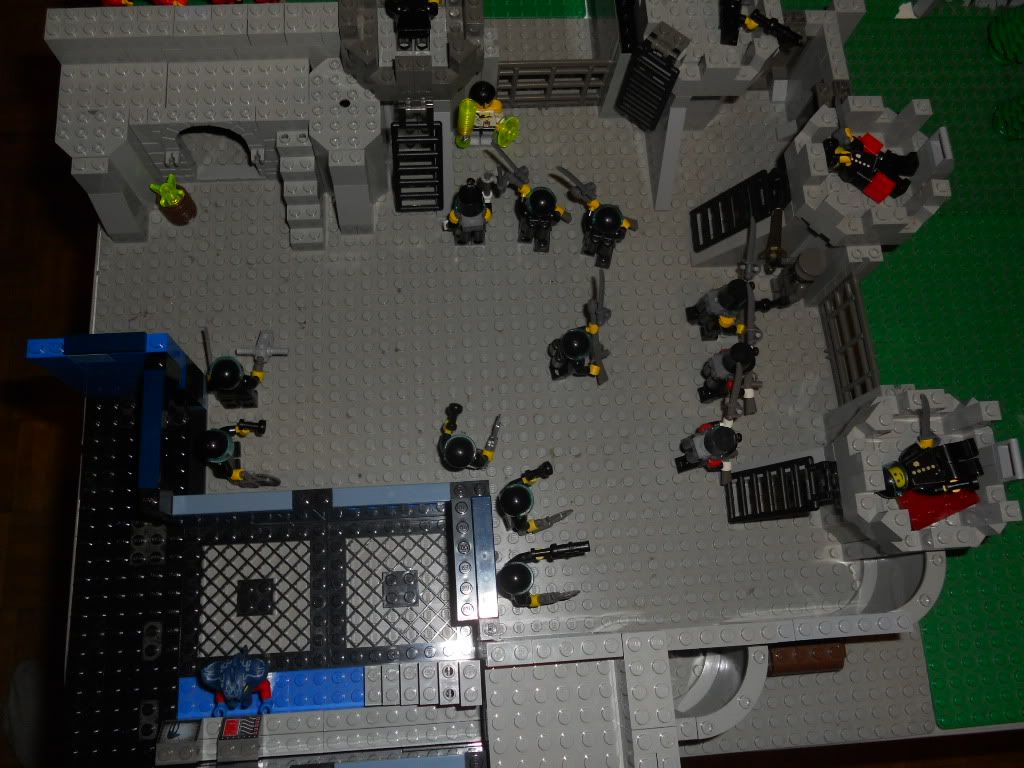 The garrison rush to their positions.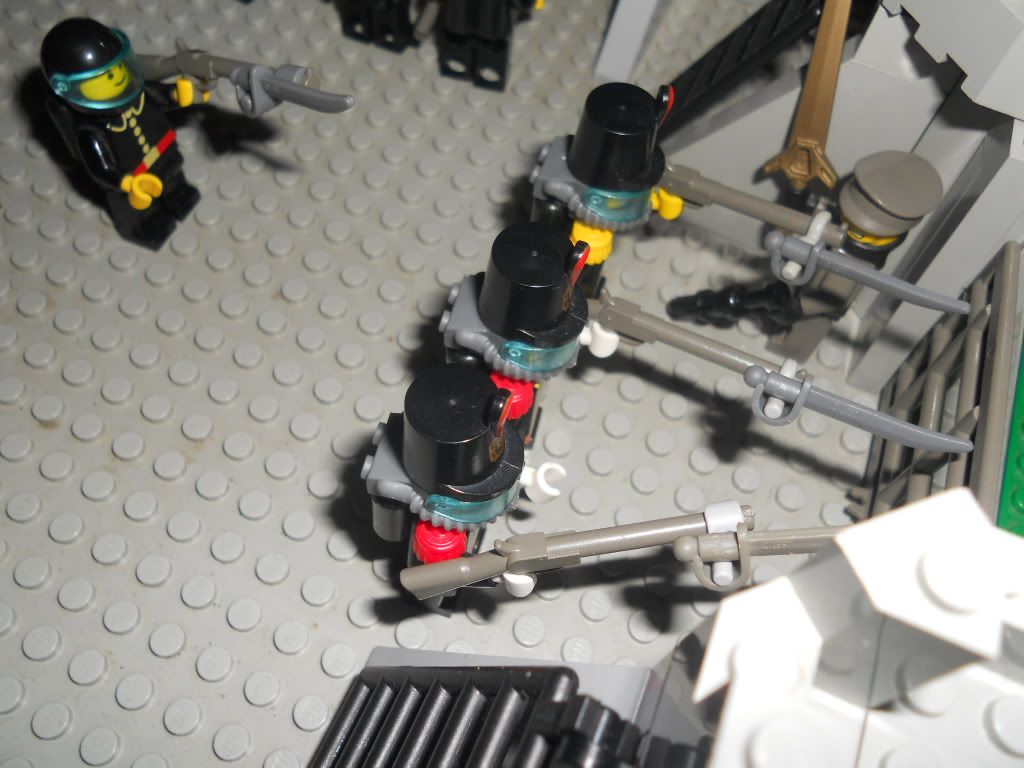 Those Jaegers who got in range laid down suppressive fire on the charge of the Terrorkhan.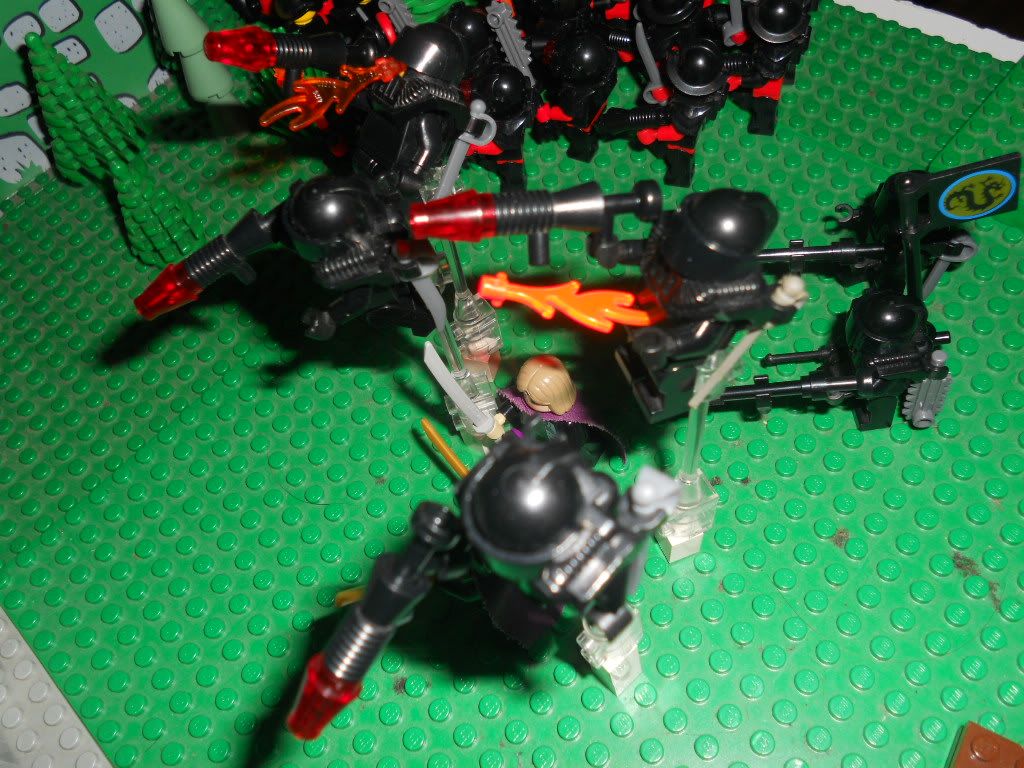 Two were knocked out of the air and killed, the long rifles defying the odds and beating the Immortals' armour.
The VoL were not very impressed by the tower guards' laser pistols.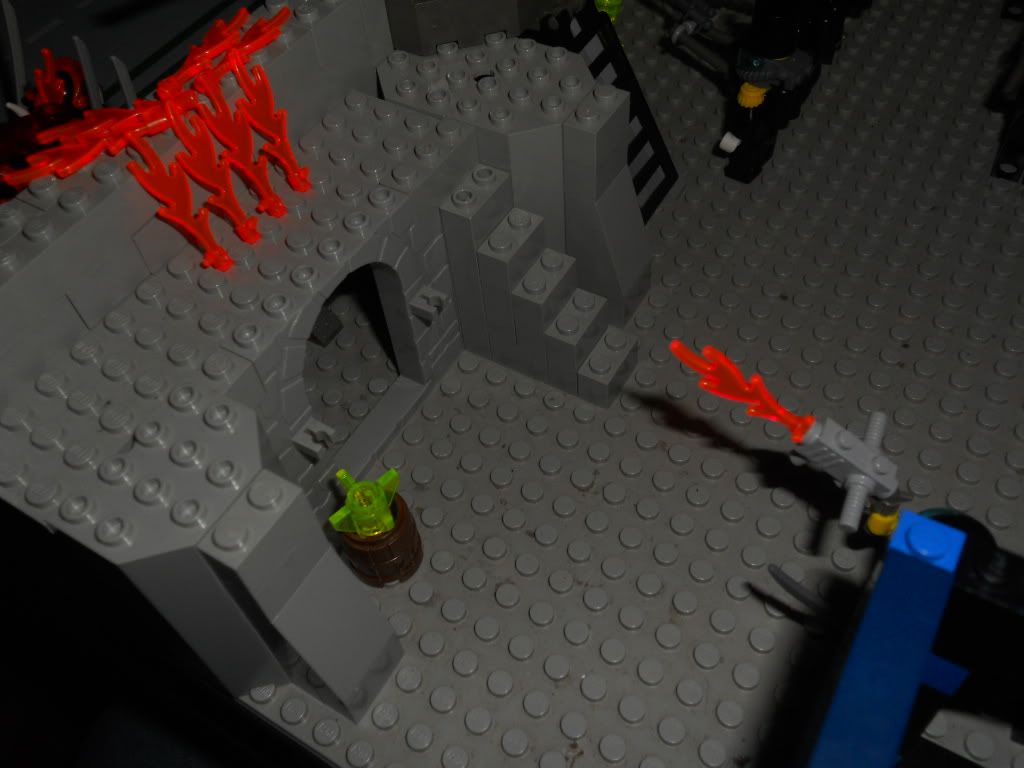 The grenade launchers dude also attempted to help out. Well, at least he didn't blow up the wall.
The defense guns fired, so far ineffective.
Moar bloodshed tomorrow(-ish).