Silverdream watches over from his Divine Automatons, and sends down a silver guitar in recognition of the noble peach soldiers.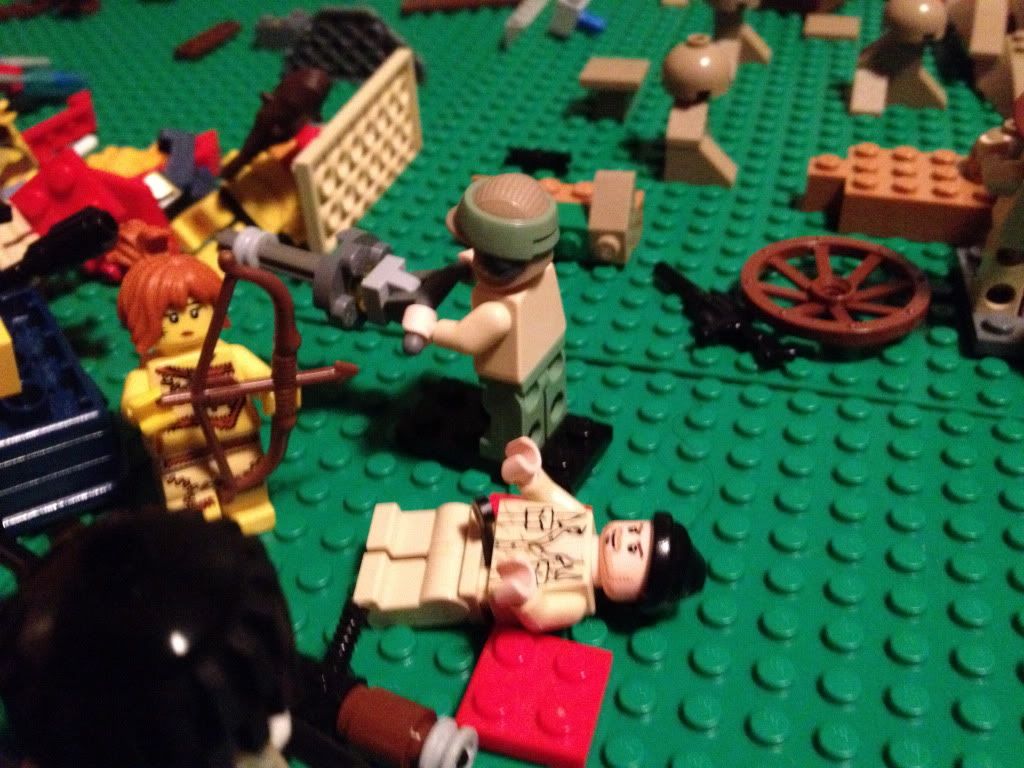 Tymon falls back and reloads.
Bfenix lands a mighty kick...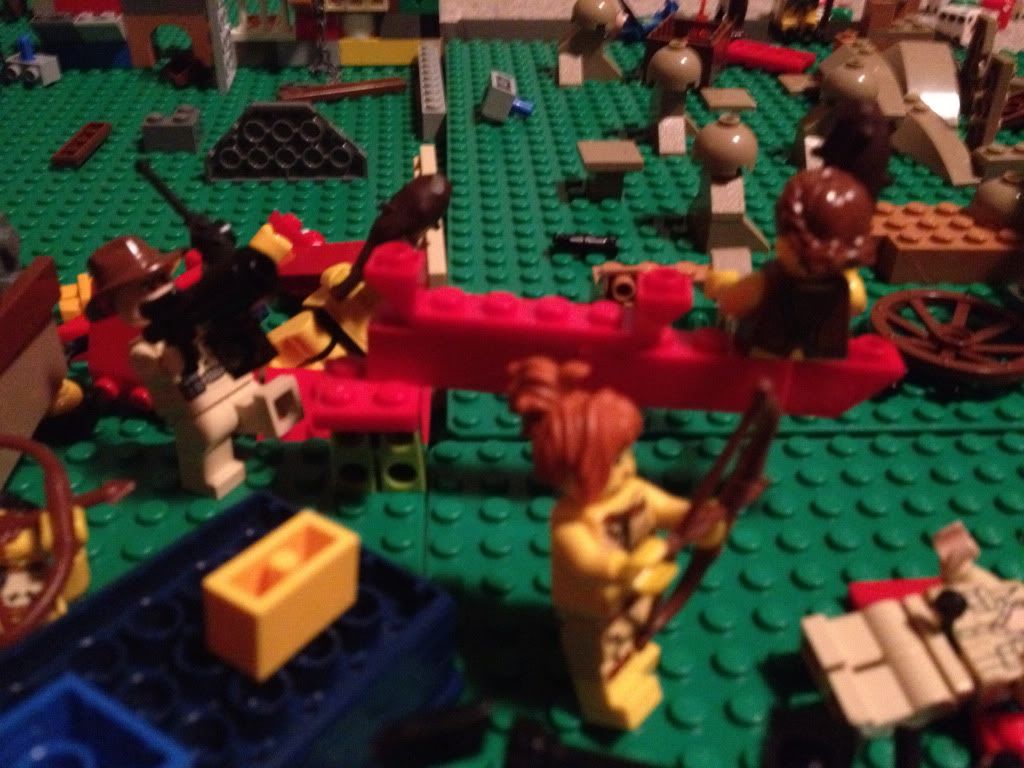 And gives a charming message about peach equality.
Mgb resorts to attacking the other Scav, but she raises up her frying pan with quick reflexes.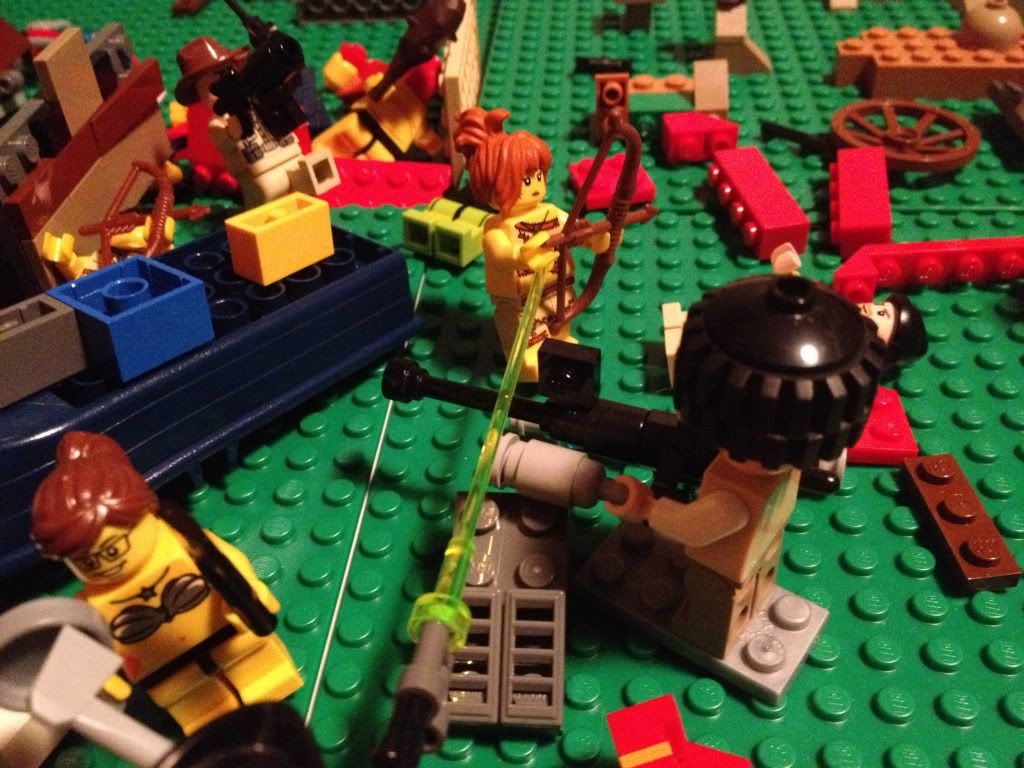 He kills the bowgirl though.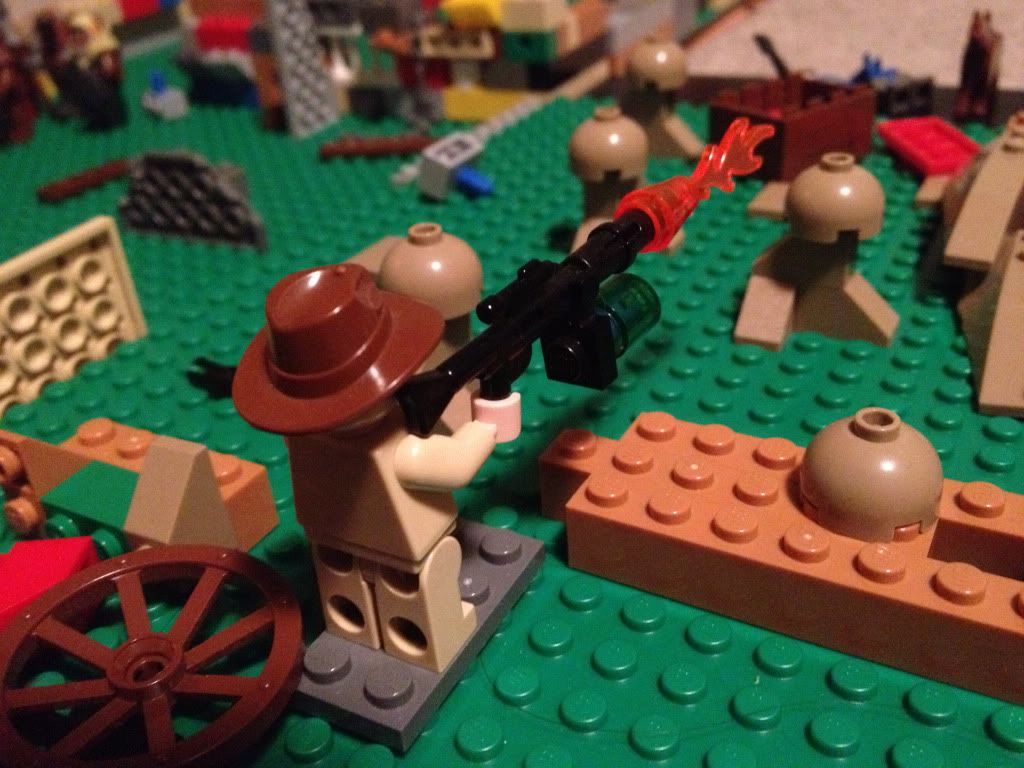 Lawmaster shoots the Priestess.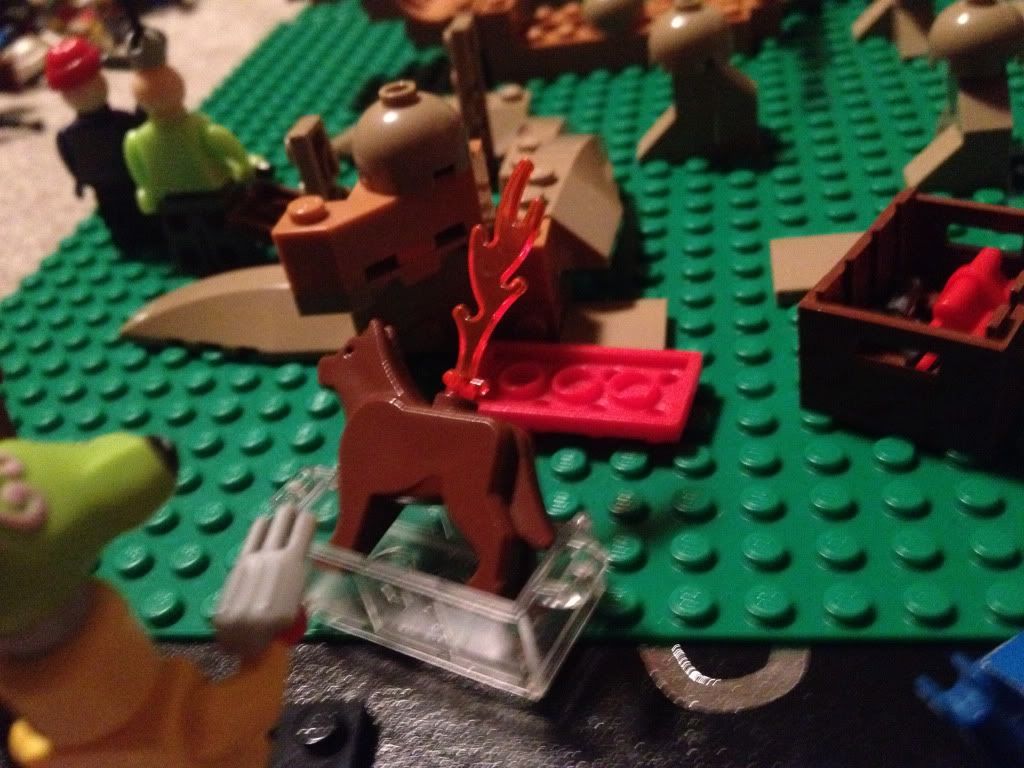 But one of her dogs redshirt.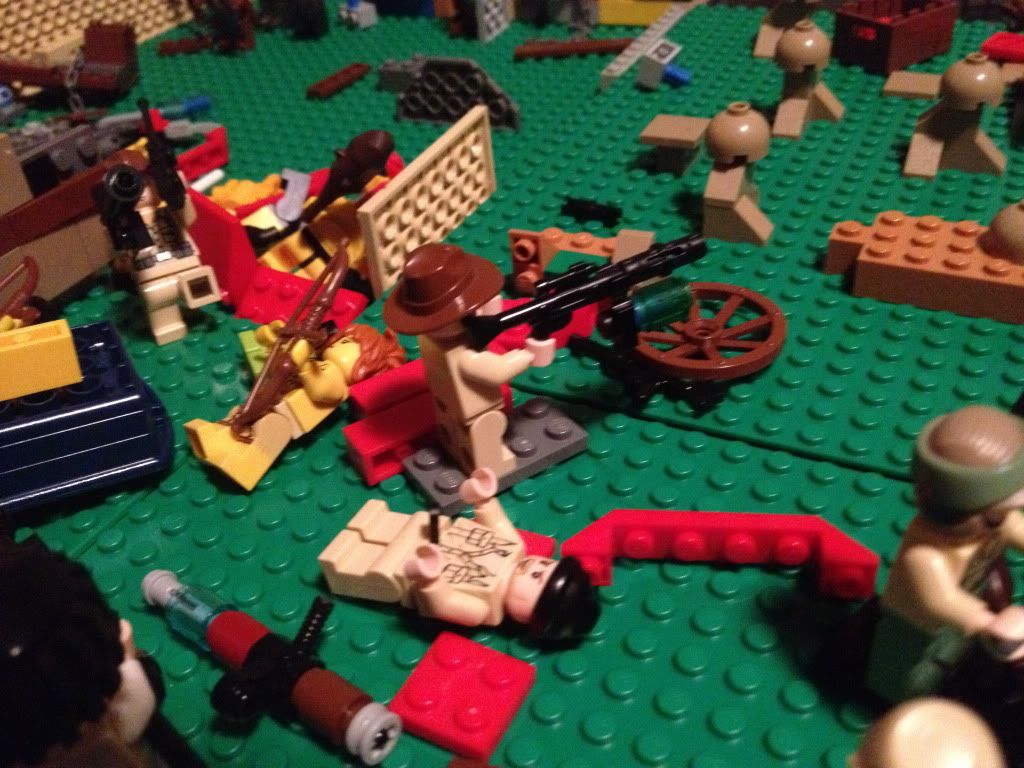 He then falls back a little.
Runs now has three shots left.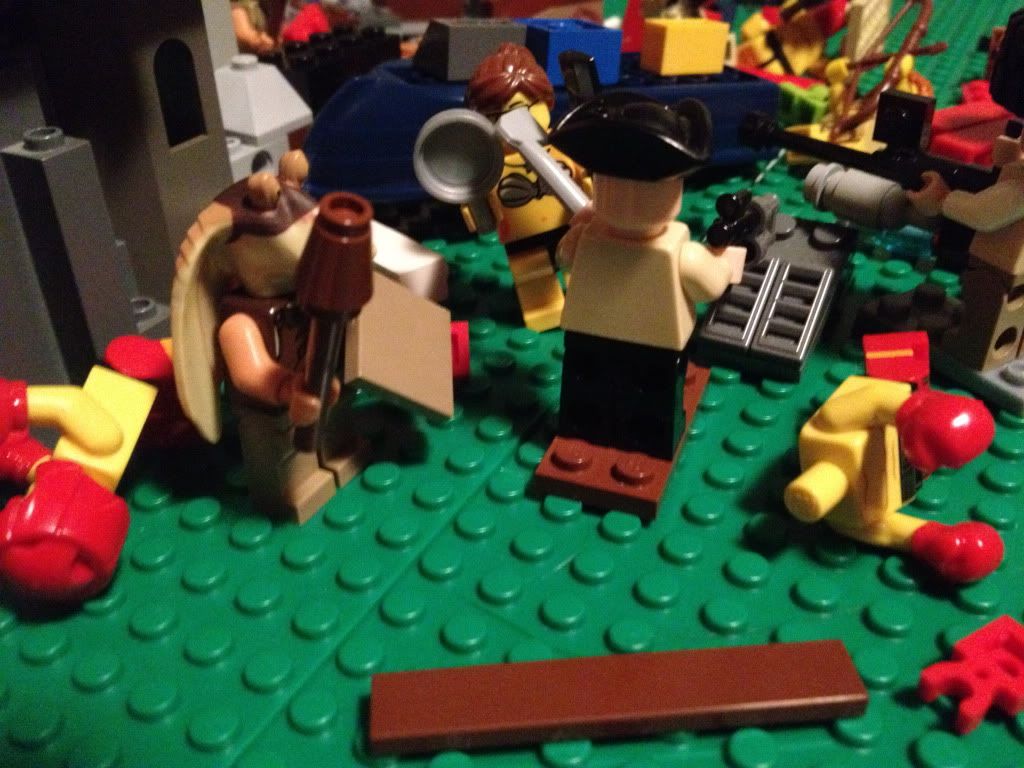 But the Poo-coveting bastards land safely.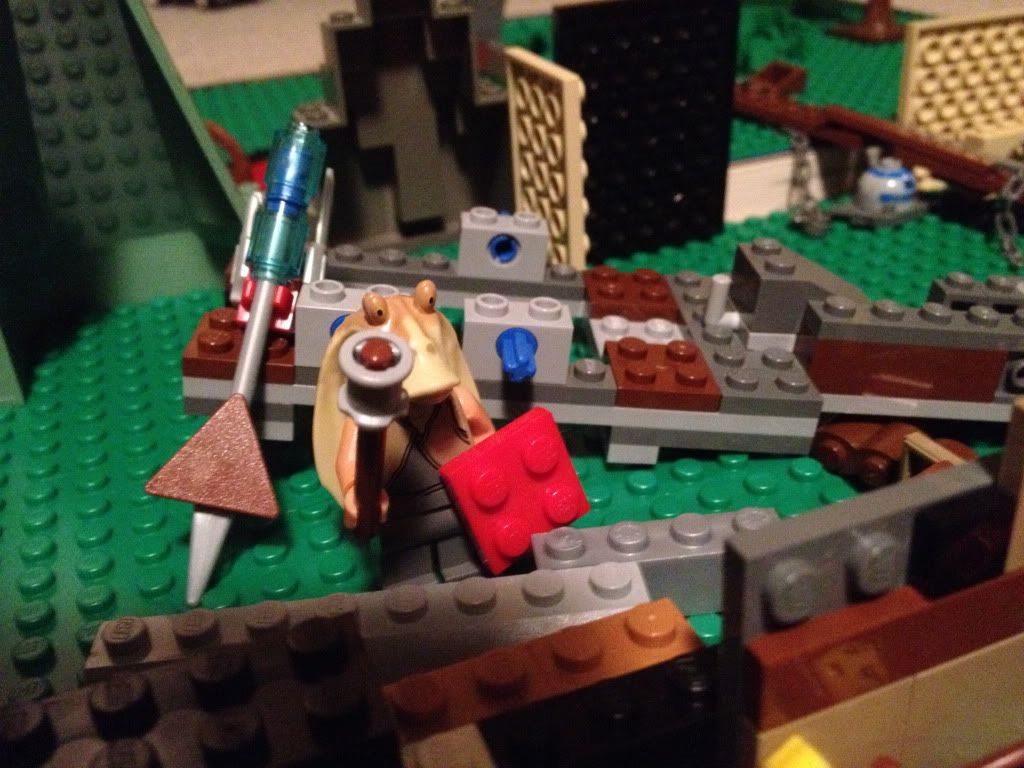 One lands next to the Deus Ex Machina.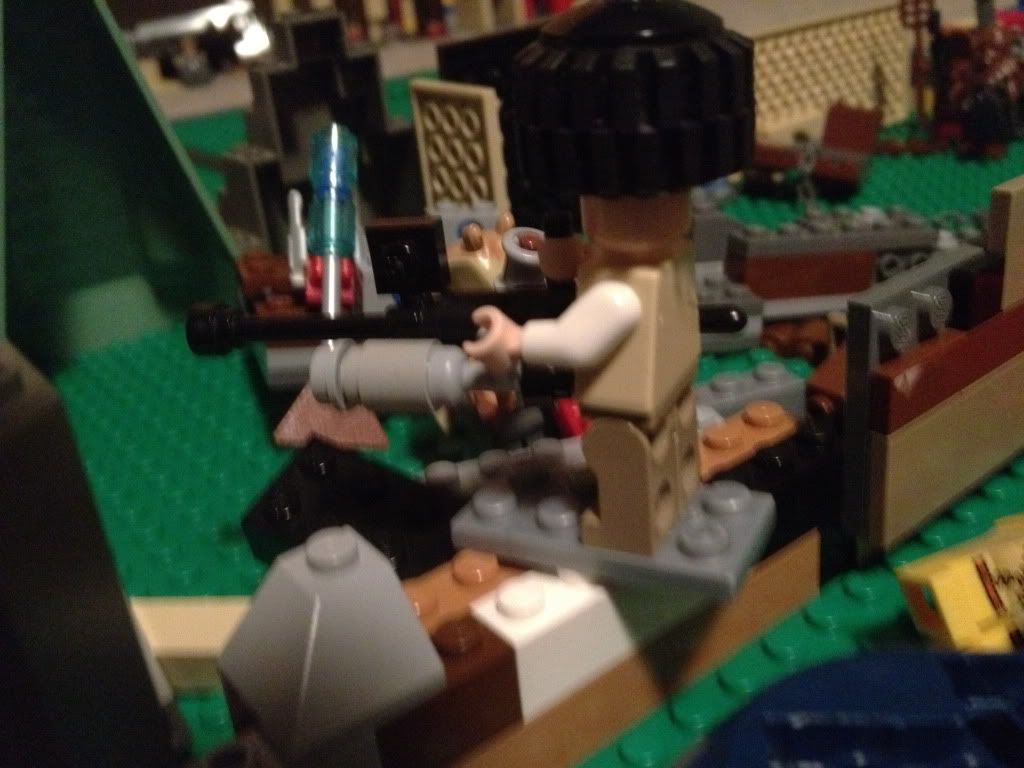 Runs goes towards the skeletal remains of the downed airship, but is slowed by the wreckage around him.
"Excuse me, hello?"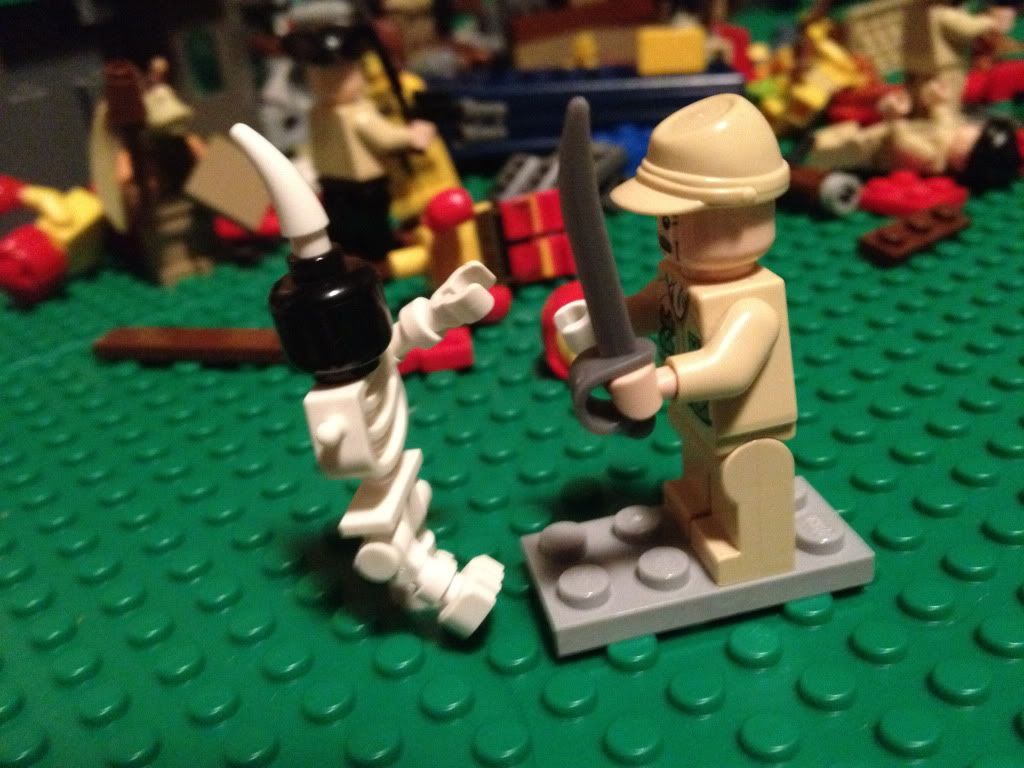 "Oy!"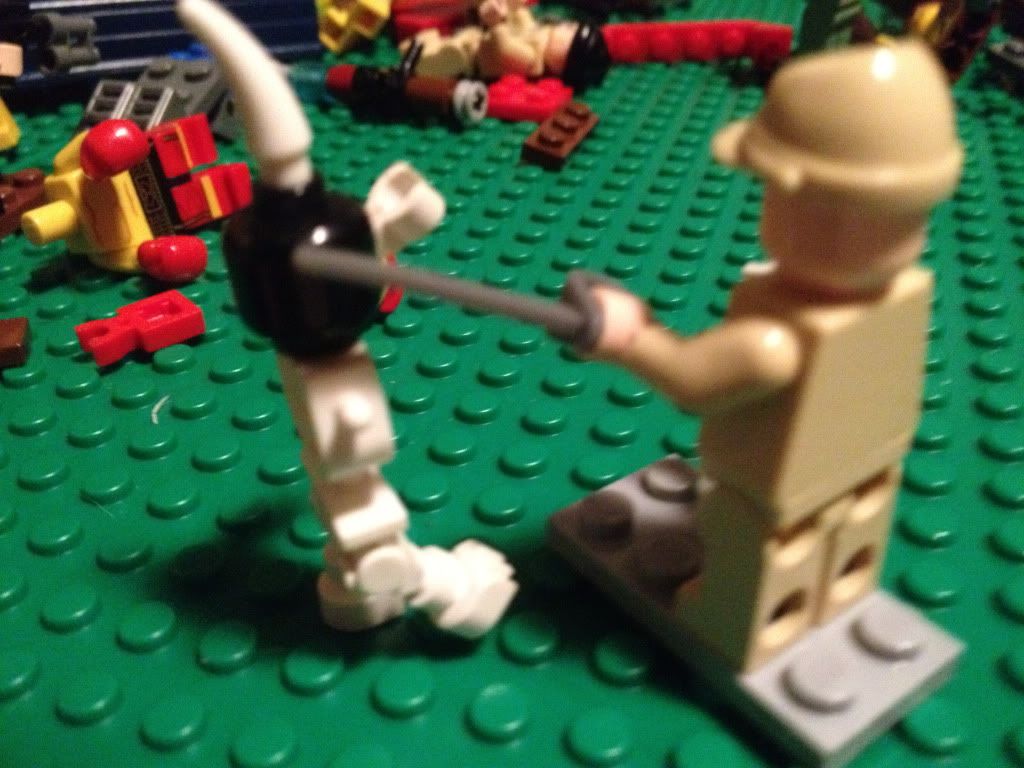 IVHorseman tries to remove the head.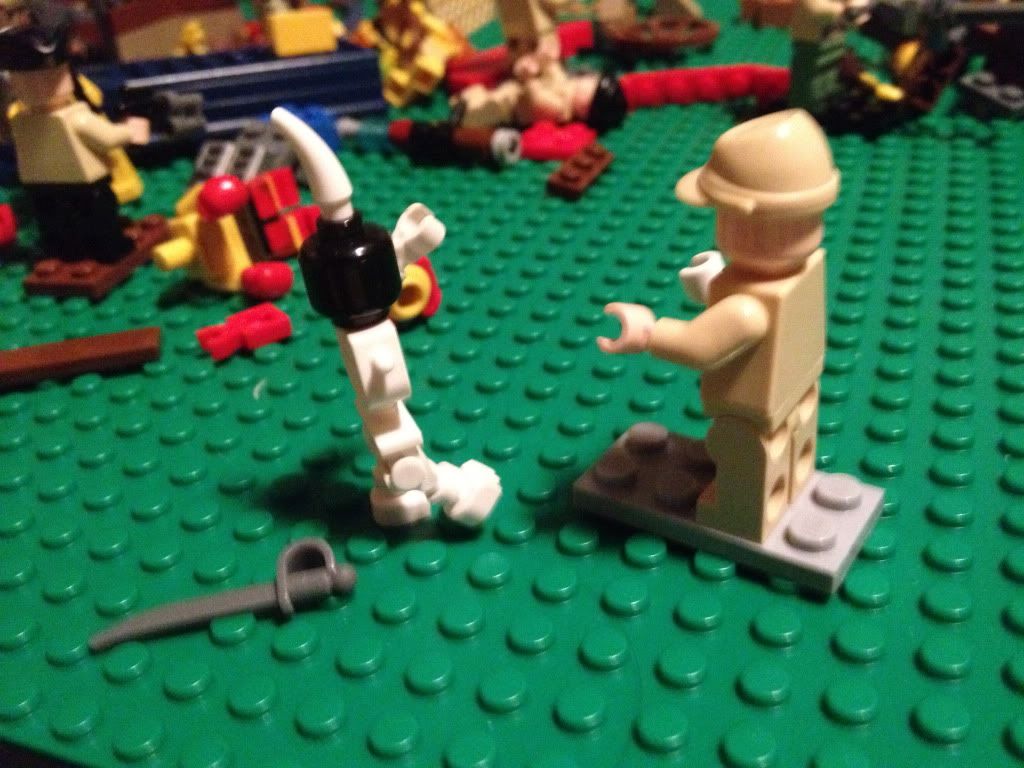 But the sword's recoil against the skull forces it to fall away.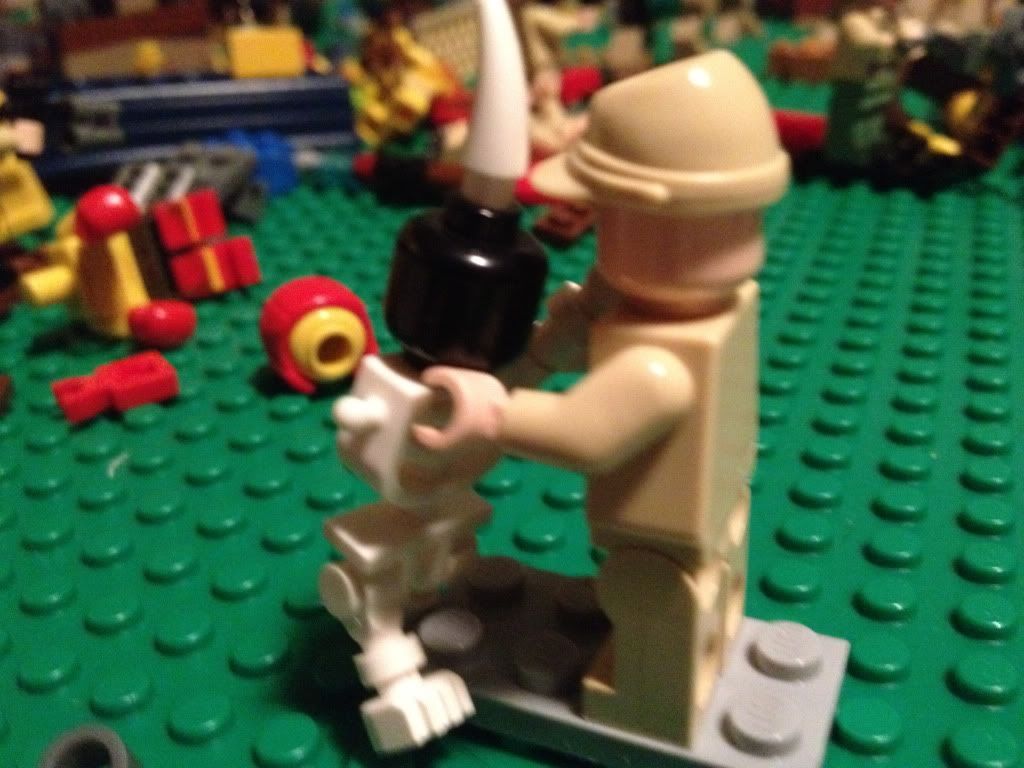 Luckily, IV is able to stave the zombie from doing any harm with his powerful grip.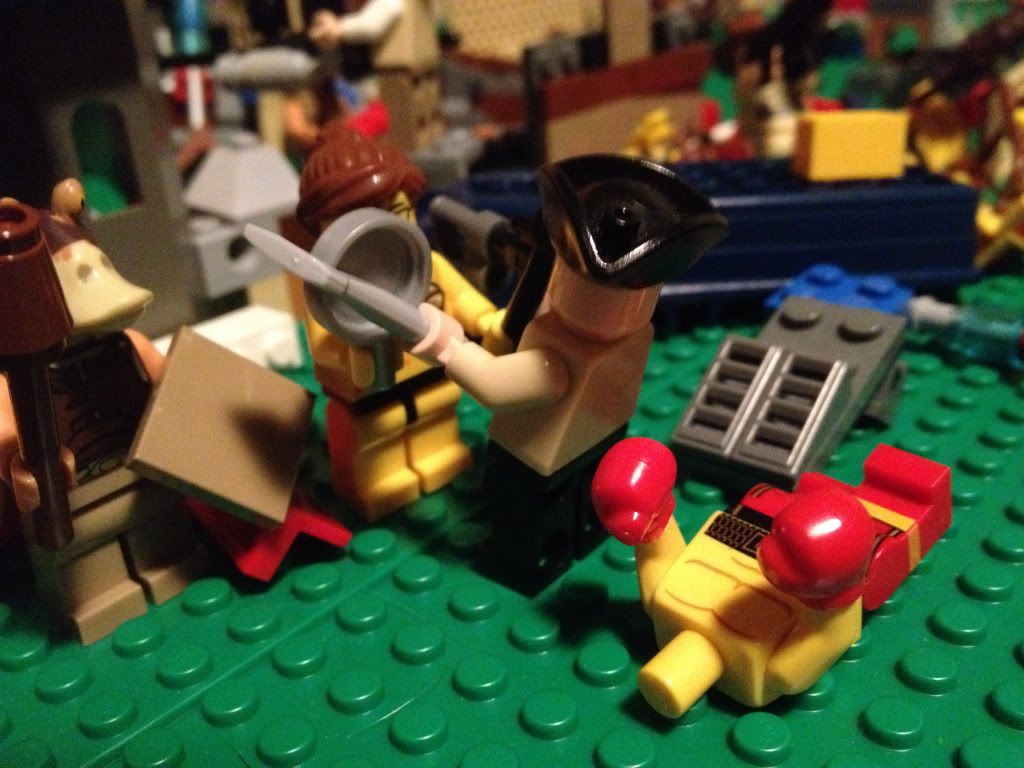 The Scav returns a hit, Mgb is at 1hp.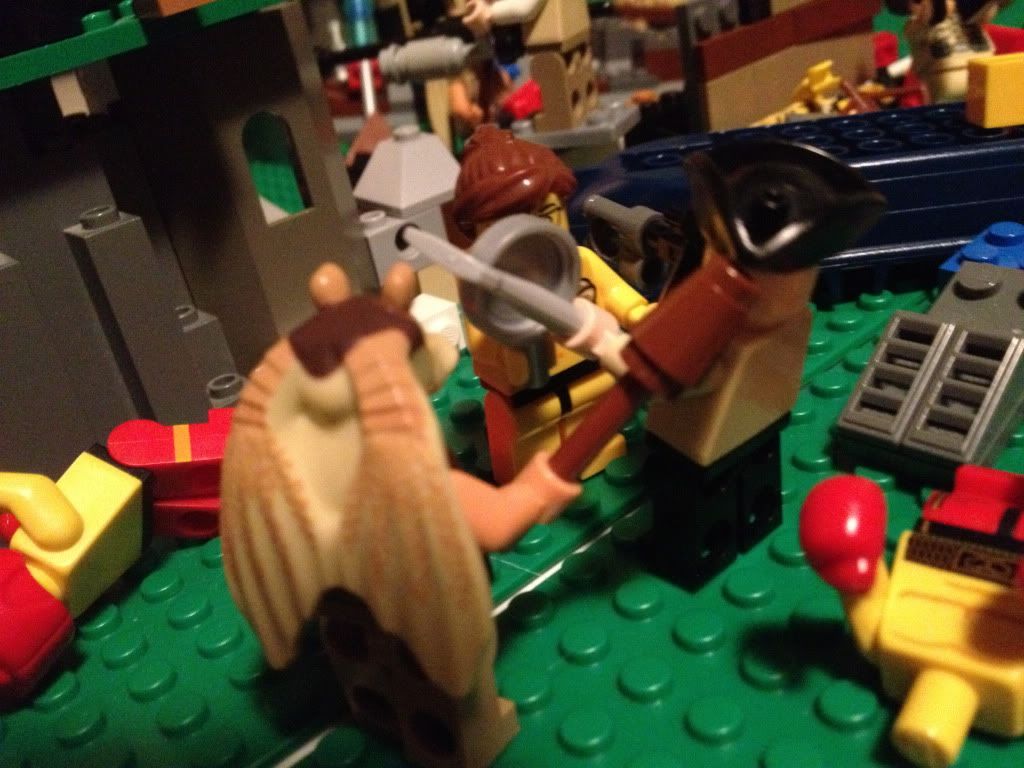 The Dungan only succeeds in staining his uniform.
The other one is more successful, taking one of Runs' hp.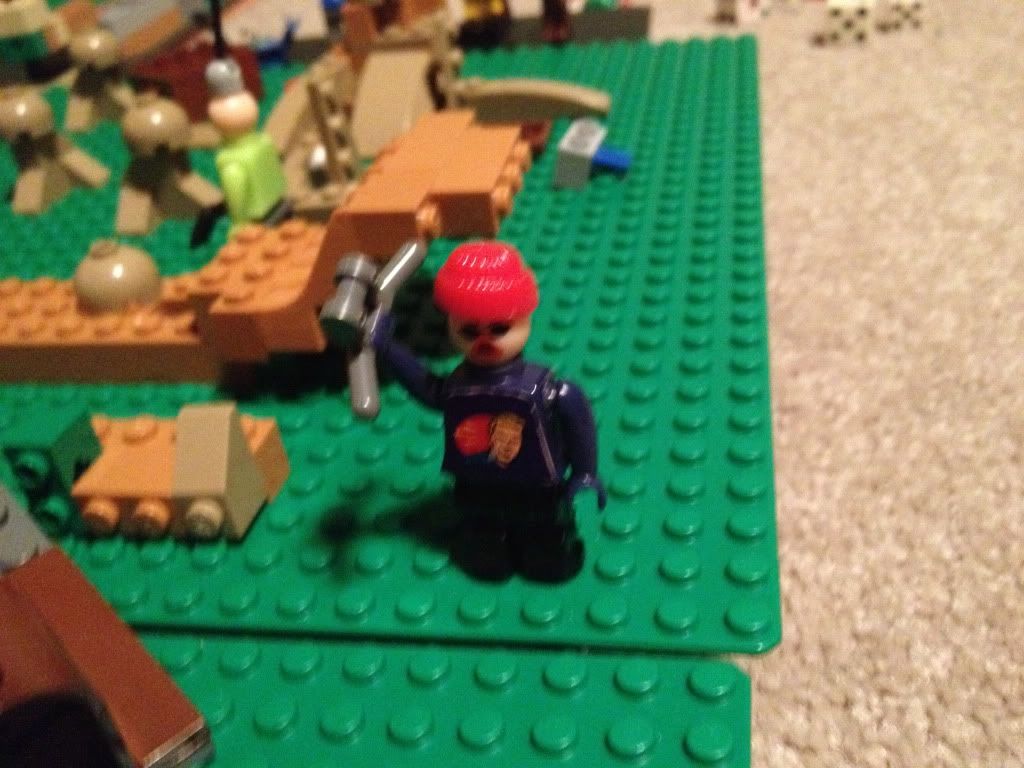 Both Cyborgs move up.
Klaatu barada nikto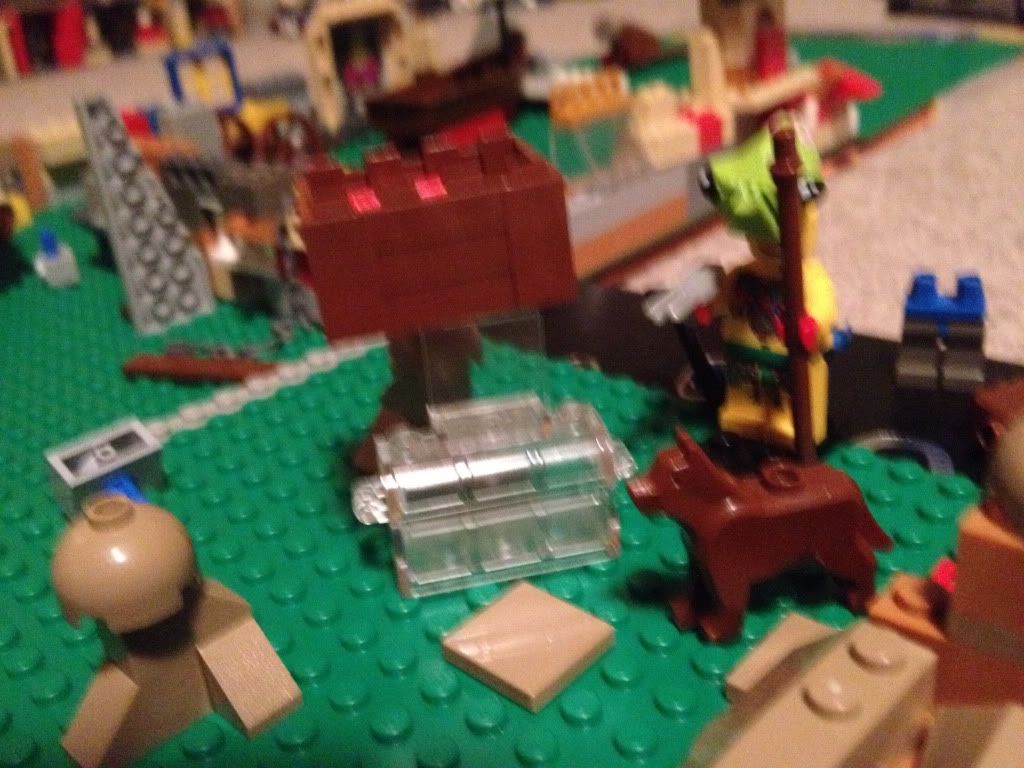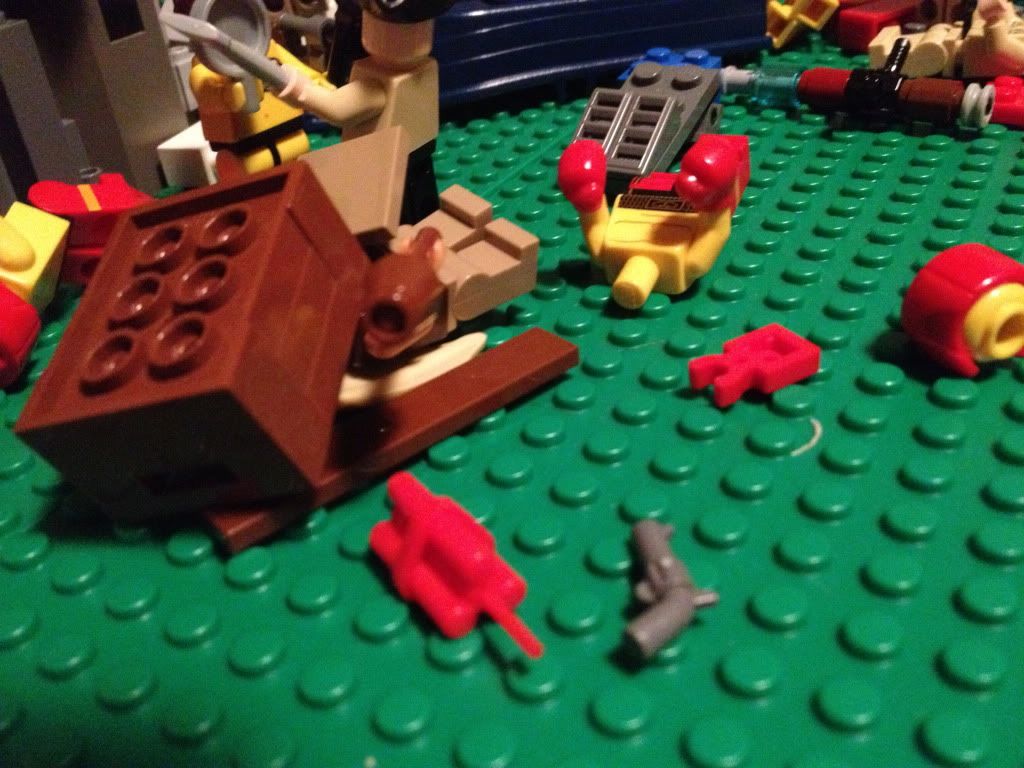 Her spell backfires. The crate crushes the dungan instead of Mgb.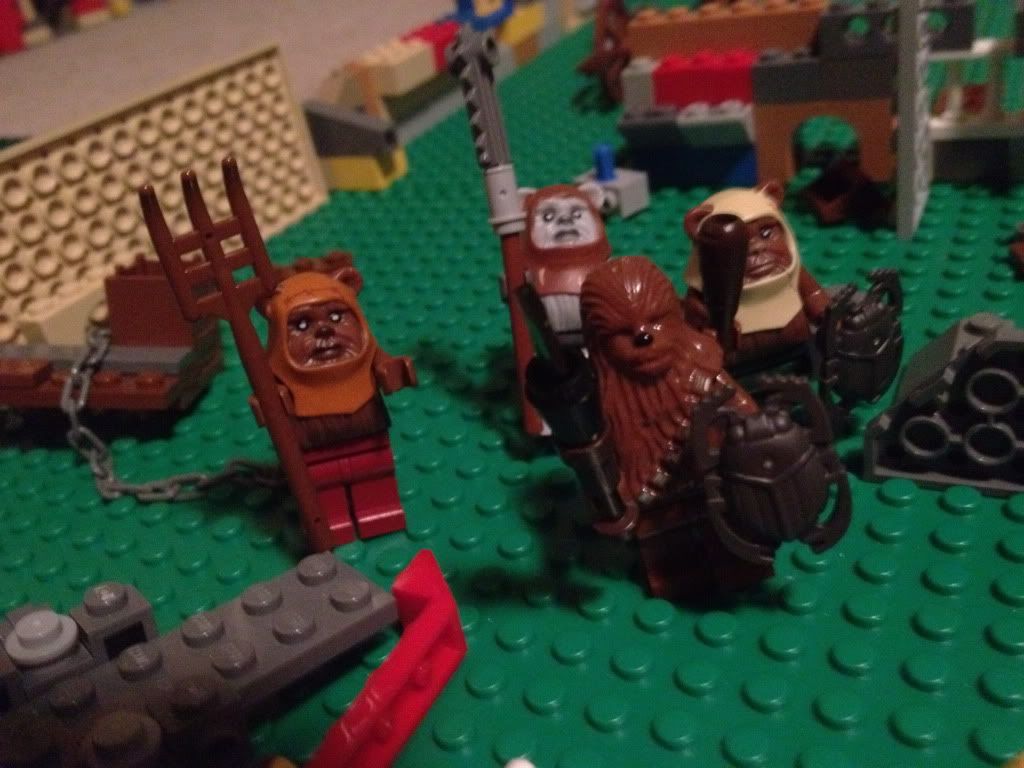 The Furbeasts move up.
Three skellies appear.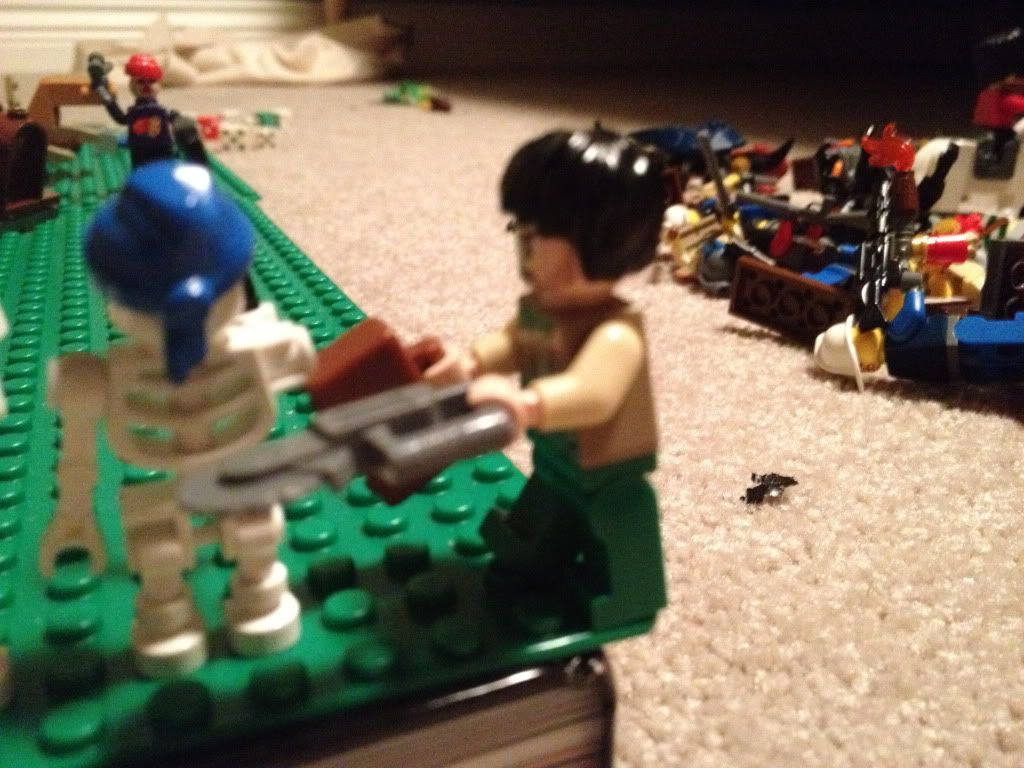 "RAIL AND BAIL!"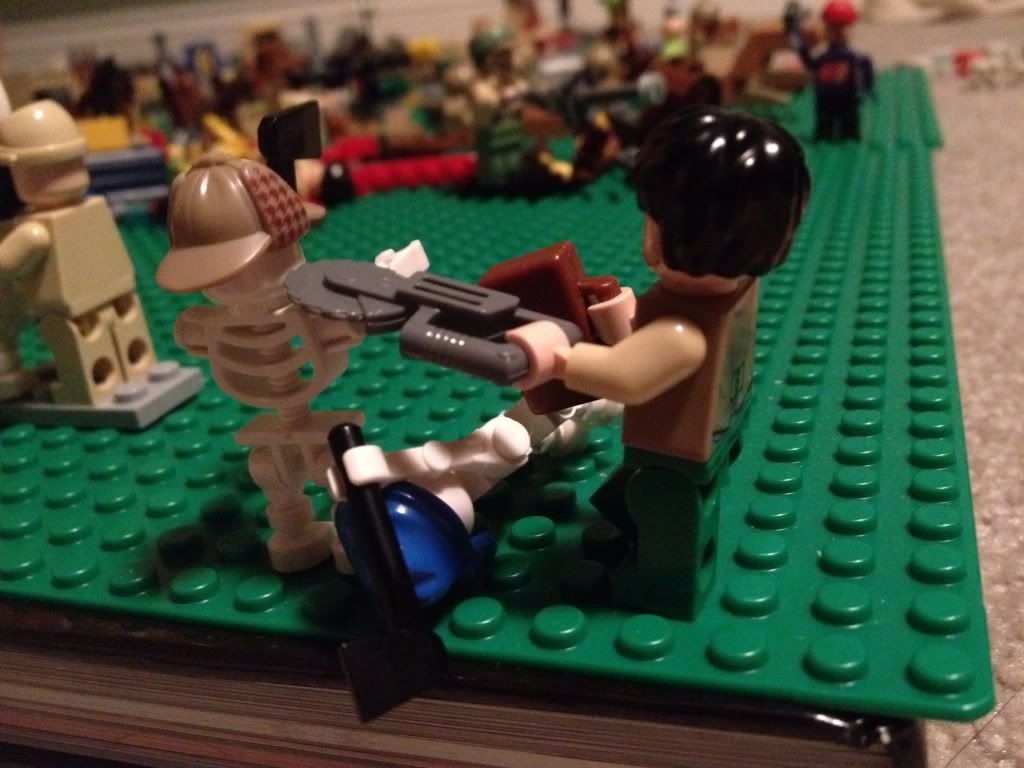 "I'M NOT WEARING HOCKEY PADS!"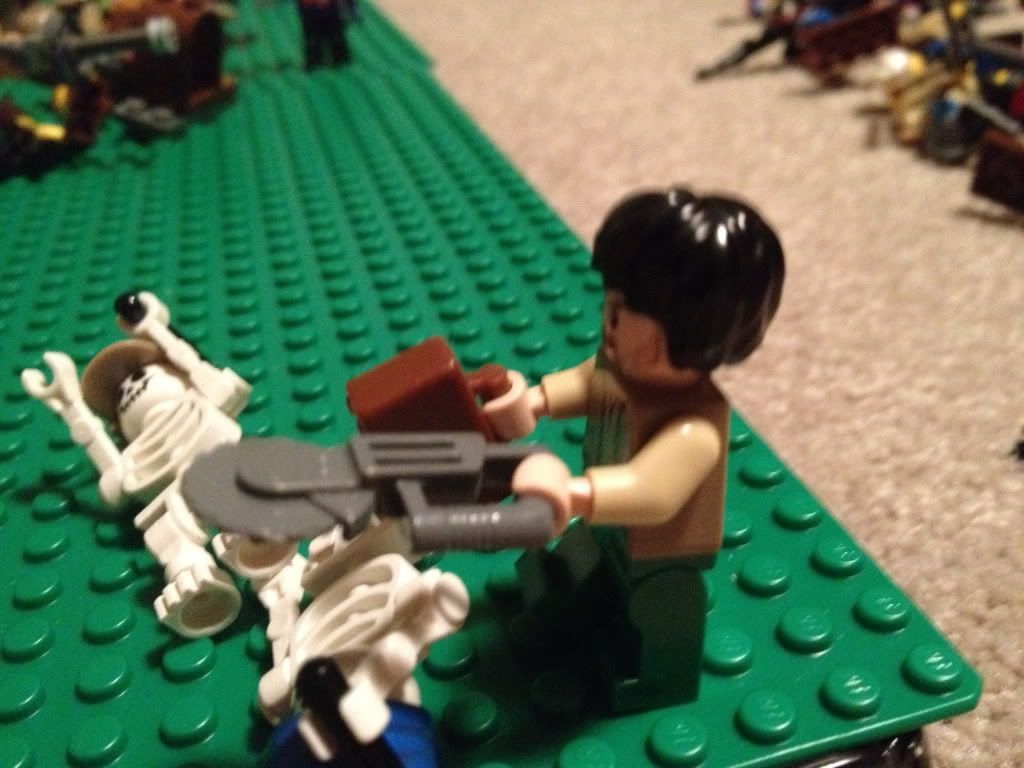 Here is the medic. He is up for grabs.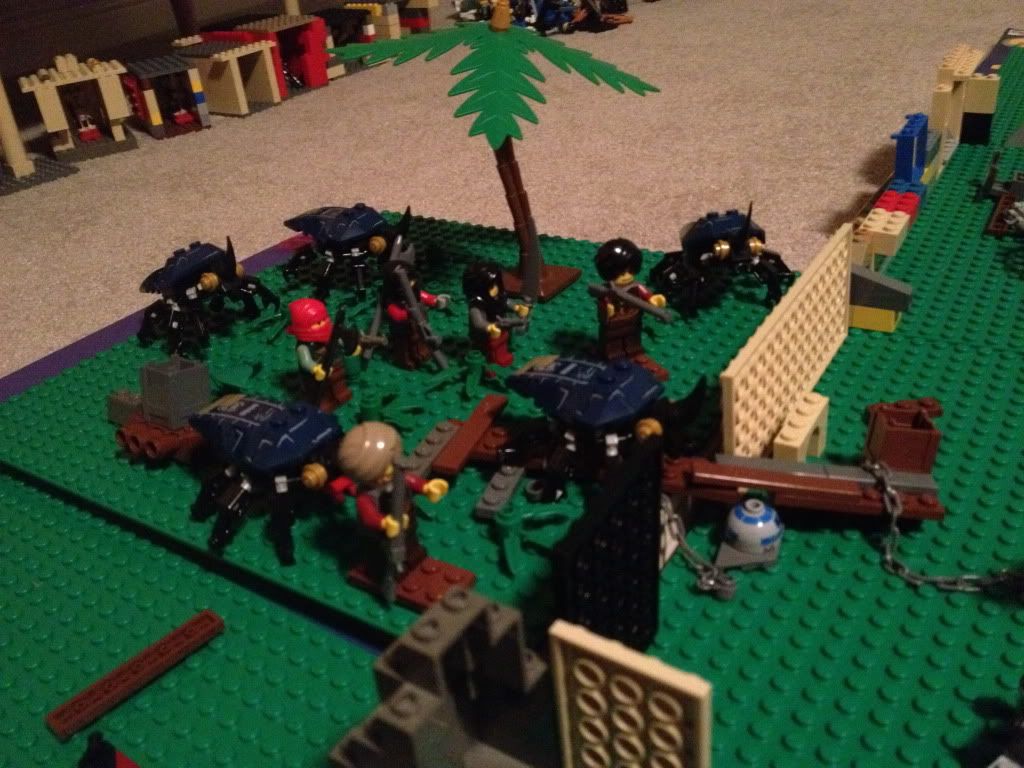 On the other side of the furbeasts, a group of Brikthuluan Beetles and men in archaic robes and armour appear.