Vergilius Raskolnikov
- Apollyon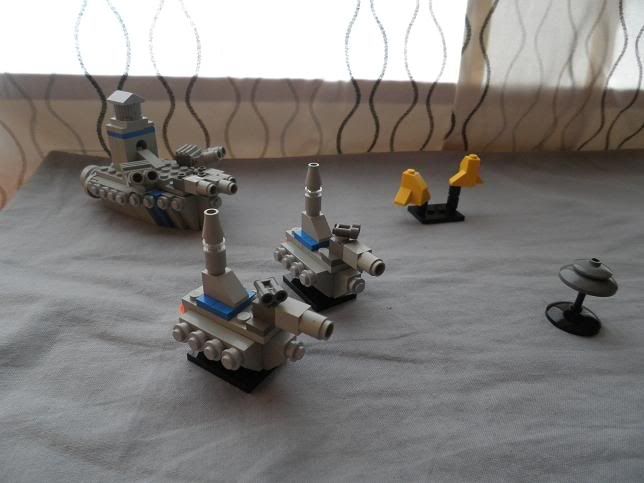 The escorts charge forward, around the space station.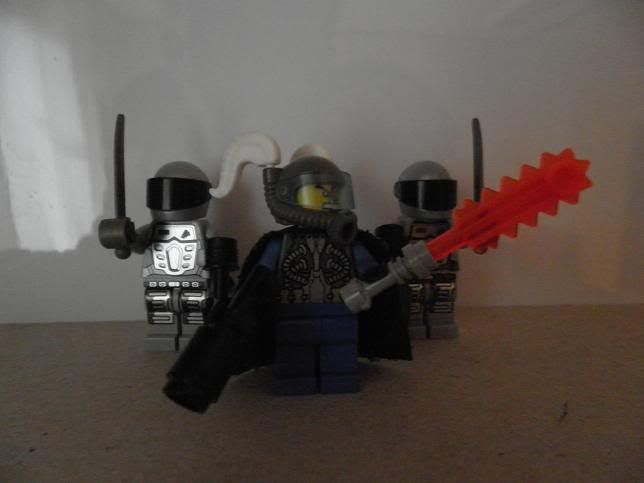 Vergilius Raskolnikov gets an idea.
"Fire beside those asteroids! Blast them into the enemy!
"Yes sir!"
"We might have made a miscalculation sir."
A.N.U.S.
- Silverdream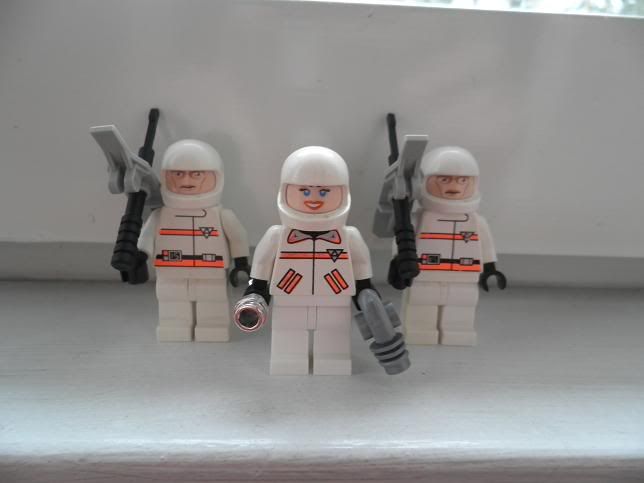 Margaret Heep opens a comms channel to Raskolnikov.
"It appears that you intend to engage us in combat. I must ask you to fill out the proper Neutral Ground Neutrality Breach forms. Transmitting files now."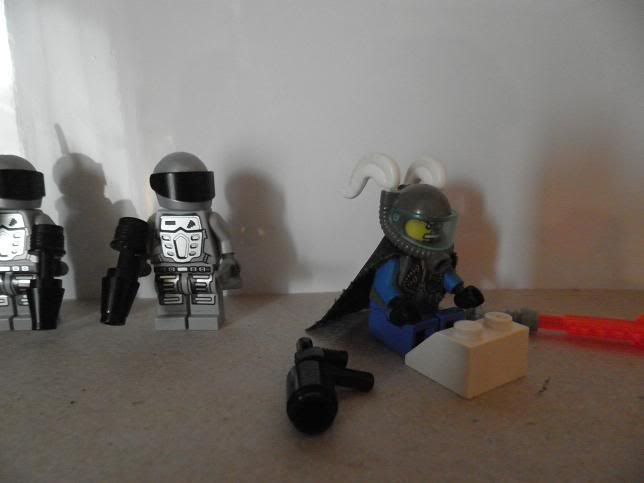 "First name... last name... number of pets... am I bringing any fruit... grumble..."
During the next turn Vergilius' battleship will only have 1d6 Skill as he's busy with paperwork. He can still do a Heroic feat though.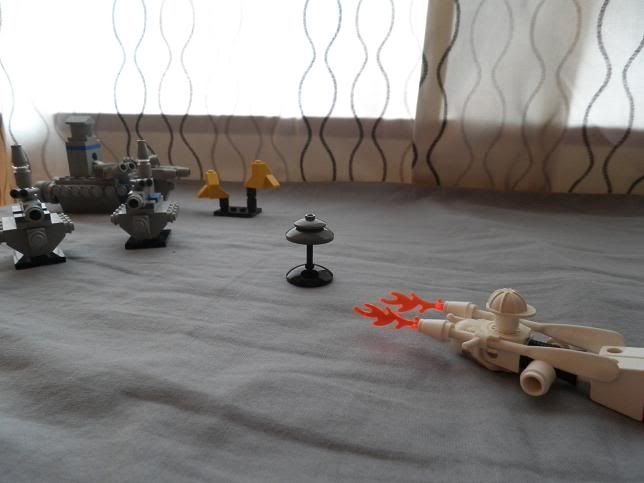 Meanwhile Heep's cruiser moves forward and opens fire.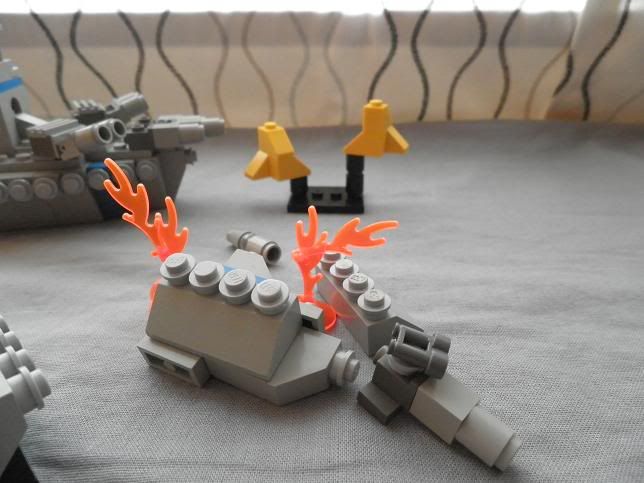 One escort is destroyed.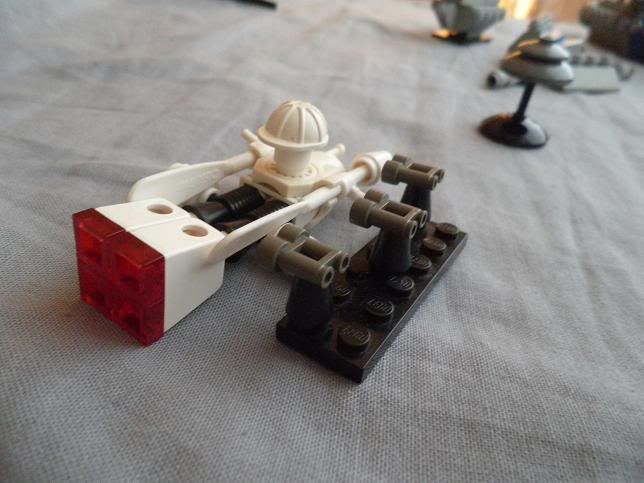 A fighter squadron takes off...
...and hurries away.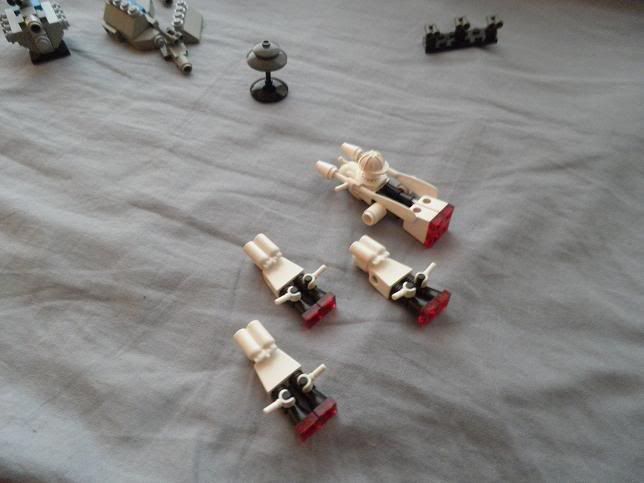 The escorts move up next to the cruiser.
Suddenly...
A dark fleet decloaks.
Top Secret Faction activated:
The Immortal Empire
commanded by Warhead
Yes, Lord Warhead himself commands this fleet...
Kills & Deaths
A.N.U.S.
-
Silverdream
Kills: 1/1
Ships left: 7/7
Vergilius Raskolnikov
-
Apollyon
Kills: 0/1
Ships left: 2/3
The Immortal Empire
-
Warhead
Kills: 0/1
Ships left: 3/3
Overwatch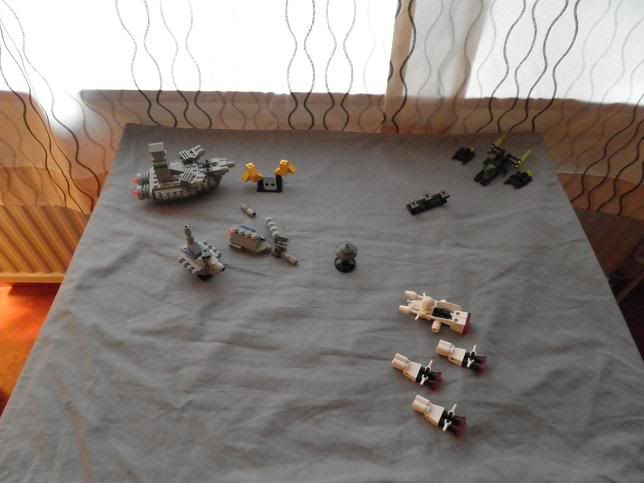 Send in your Turn 2 orders.
Top Thread