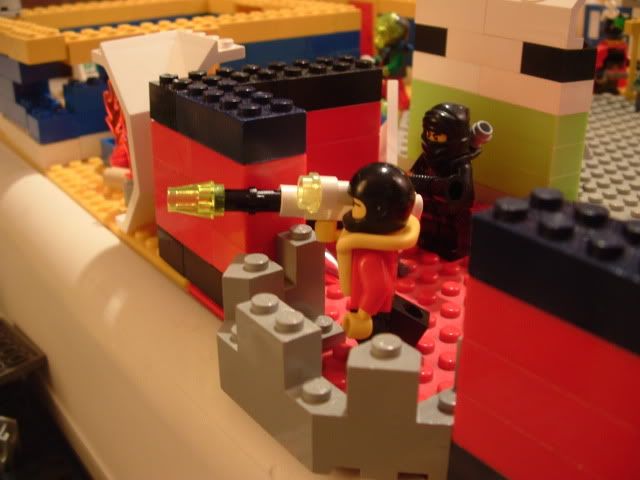 The Menggu zeroes in on the Cymru officer and takes a shot.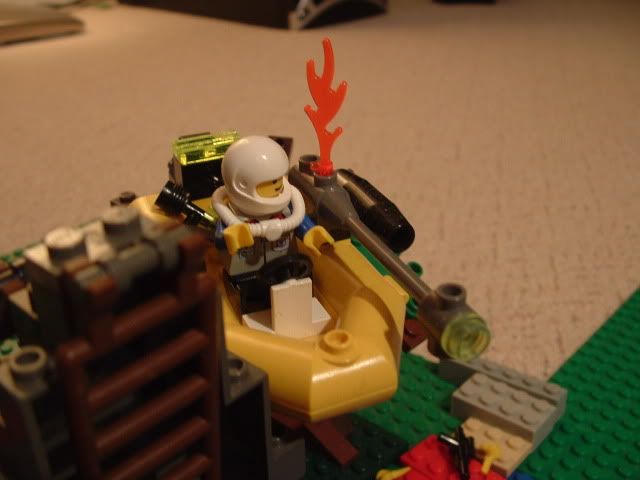 He misses, but manages to damage the hover sled.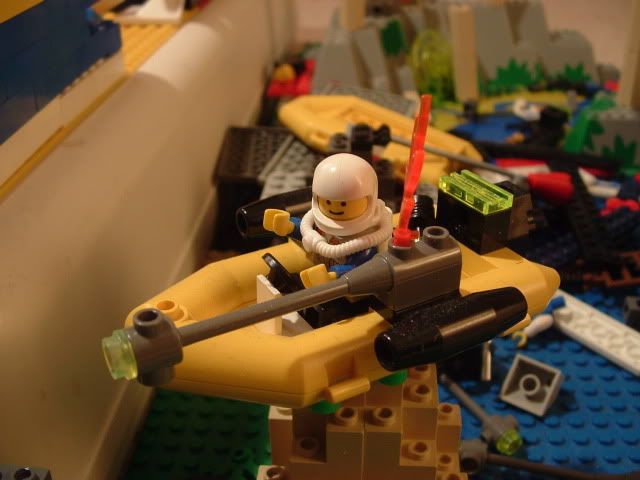 With his sled going down, the officer decides to land carefully next to the spy and his soldier. He's about to make a smooth landing...
...When suddenly, the ninja that survived the landing pad leaps up and stabs him in the face!
The ninja gracefully flips onto the nearest rock and watches the Avalonian burn.
Good team work by the Ninja and Menggu!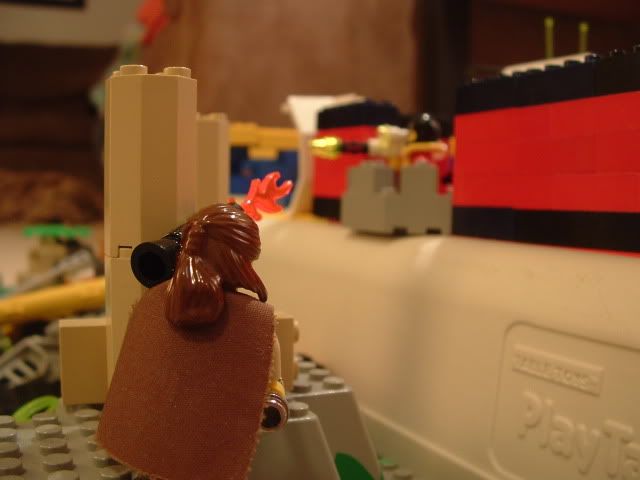 The Lite Sider, glad to see the enemy distracted, takes a shot.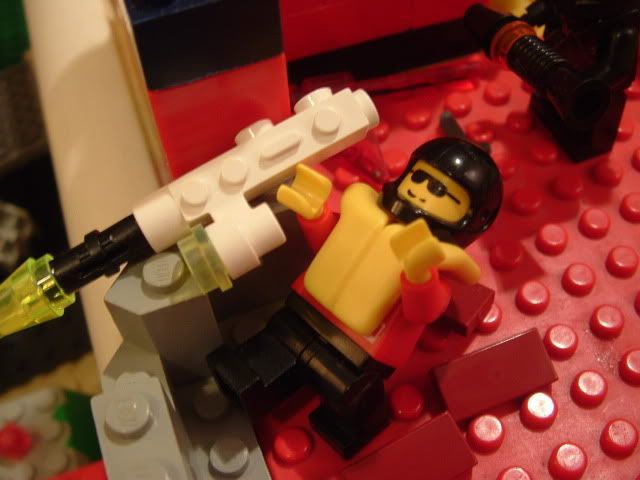 Threat eliminated.
He Farce jumps onto the fortification and attacks the enemy closes to him.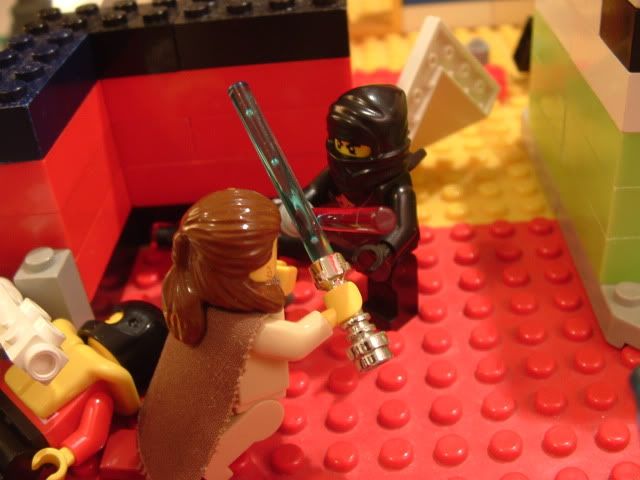 The ninja master draws his beam saber at lightning speed and begins the delicate dance that is melee combat.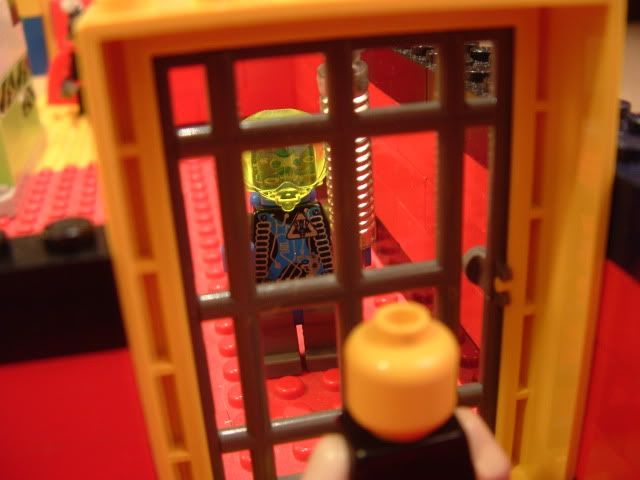 "Hey Nagirrac! See this minigun? Yeah, that's right. We got a six last turn! Imagine how many of your people are going to beg before I pump them full of lead with this beauty? Hahahahahaha!!!"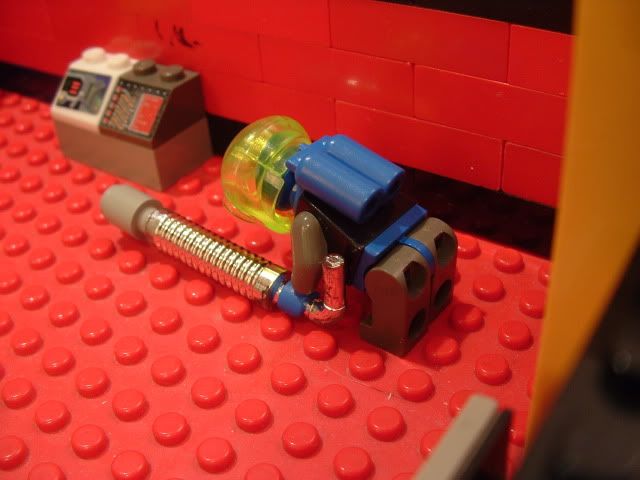 The Insectoid exposes himself.
"Yeah, take it in, buddy. Take in the view..."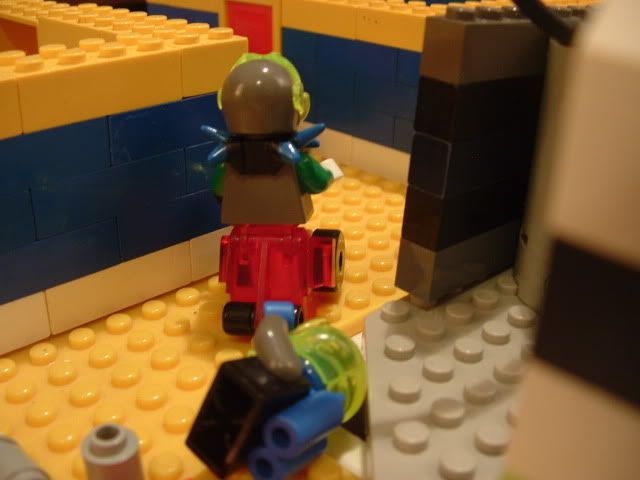 Meanwhile, General Atazir hears the ropes near the Inquistadores position. He wheels himself over there to cut down the ropes.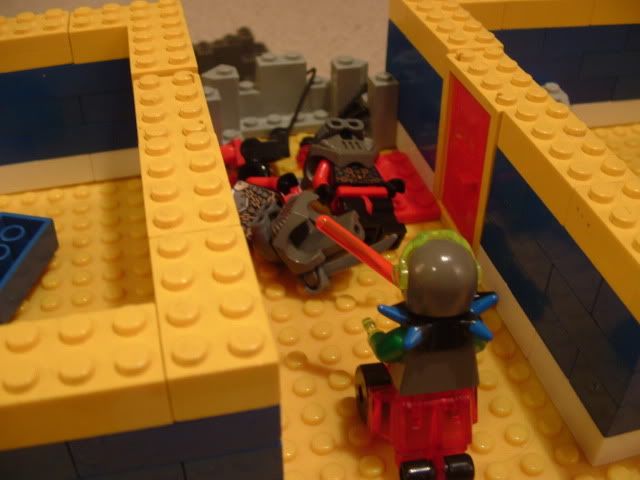 As he rolls, he grumbles about the Avalonians and all the trouble they've given him. As a result, he loses track of time and moves a few extra inches.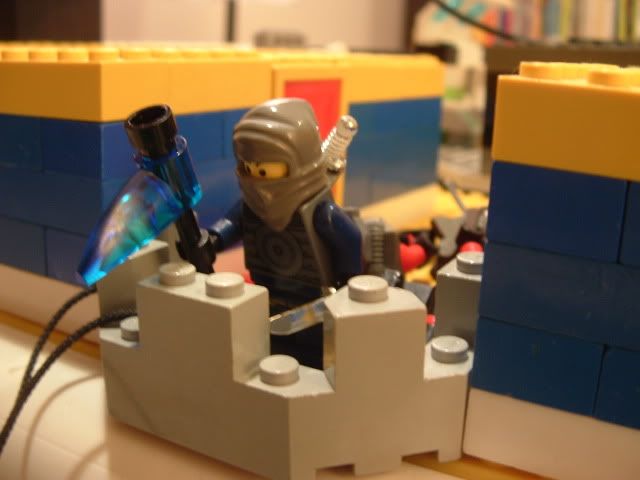 But the spy is a fast bugger, and has already made it up the ropes. He hears the general coming and hides under a body.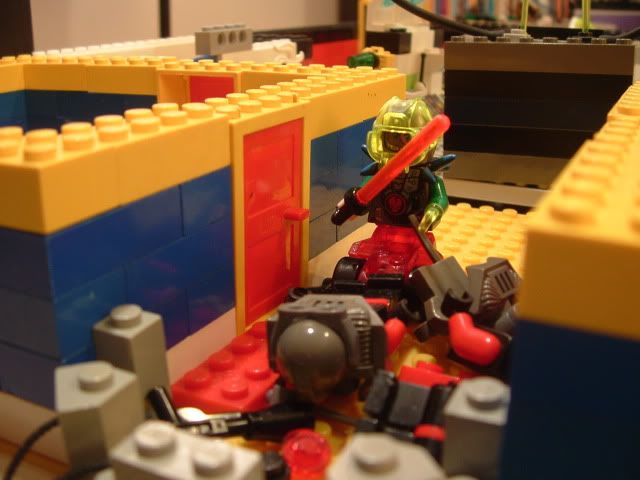 Atazir moves forward, still lost in thought and does not notice the Avalonian under the bodies.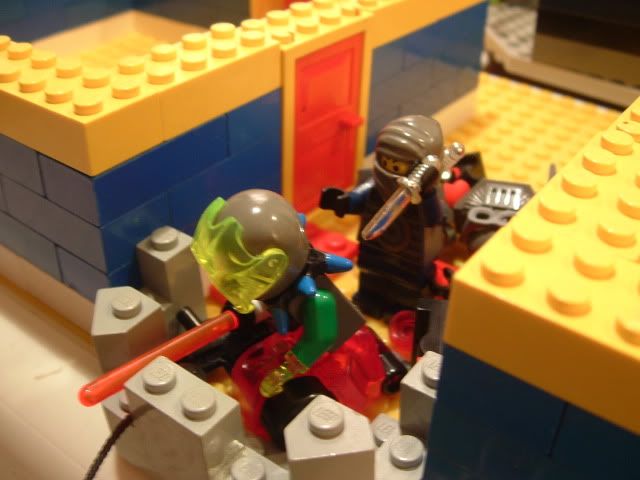 As he's about to cut the ropes, the spy jumps up and plunges one of his daggers into Atazir!
"AAAAAHHHH!!!"
Direct hit! Atazir staggers! He's about to die. Until...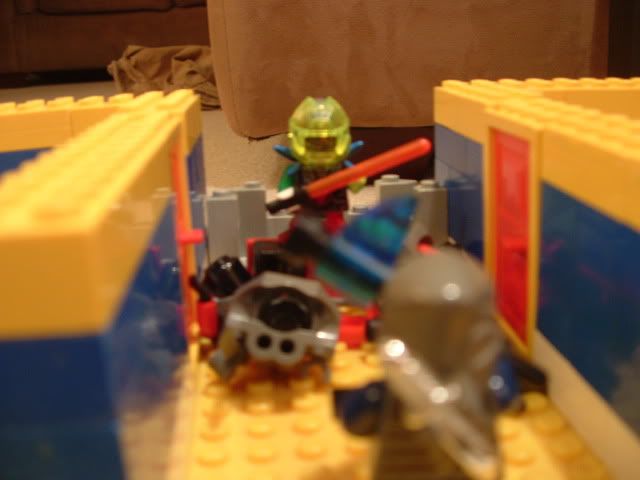 "Fool!" says Atazir as the camera focuses on the couch. "I'm more machine than bug now! You really think your butter knife can do me in!?"
Back up arrives just in time. The soldier takes aim before climbing into the base.
Thus ended the long life of General Atazir, again.
"Apparently, we rolled a six last turn. So I'm just going to take this rocket out of my pocket..."
The ninja and Lite Sider are still locked in combat when...
one of the defense turrets malfunctions and begins attacking both of them. They back into a corner and do their best to block the barrage of lasers.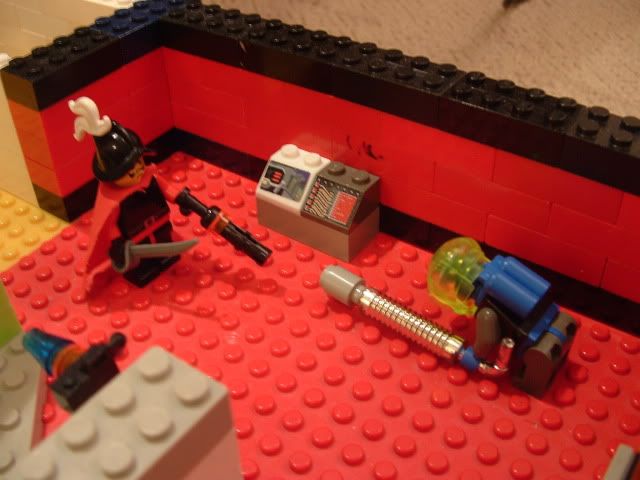 Alejandro de Boombosas stumbles upon the Insectoid with his pants down.
"What is going here?"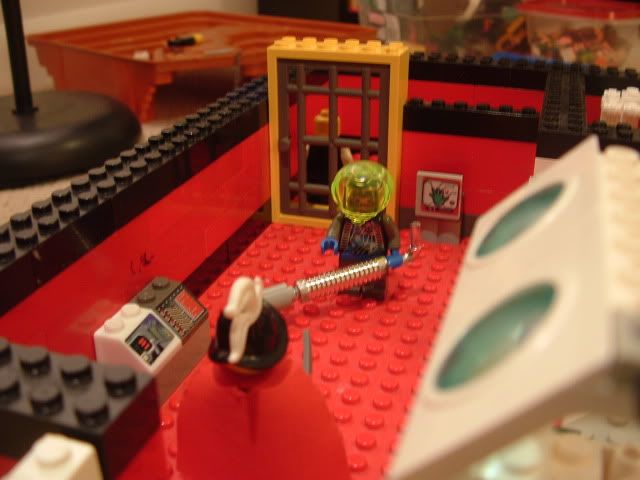 I was just following orders sir. The prisoner needed-"
"Never mind what he needs! While you've been fooling around, our enemies have broken through our defenses. Get to the front! Vamos!"
"Yes sir!"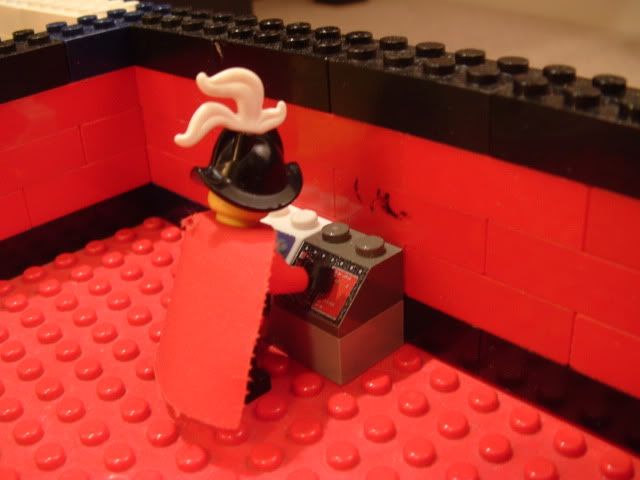 When the Insectoid is gone, De Boombosas shuts off the security turrets.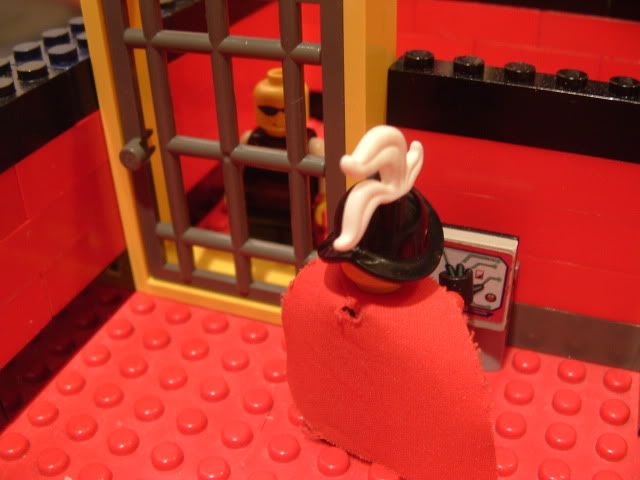 "What are you doing? Are you really one of our spies? Were you here to rescue me this whole time?" asks a surprised Nagirrac.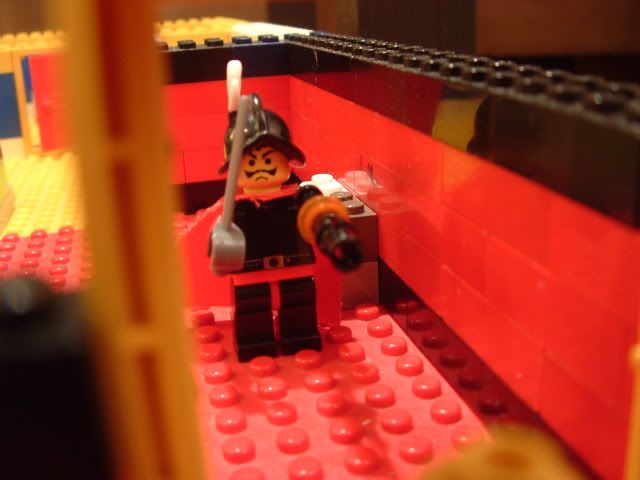 "Hardly. Now follow me Senor High Chancellor. My master Warhead has come and I will take you to him. When he sees you, he will reward me with forever youth."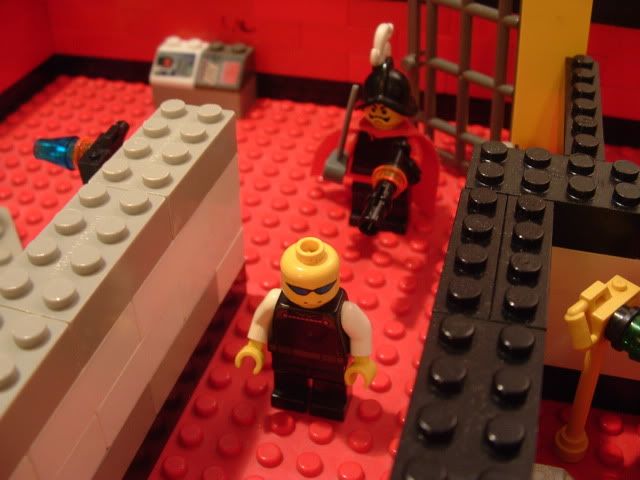 Nagirrac agrees. But now that he is out of his cell, what shenanigans can he cause?
Warhead, thirsting for the blood of the farce user, moves steadily toward the base, but a rock a blocks his way.
"Target practice... destruction... blood..."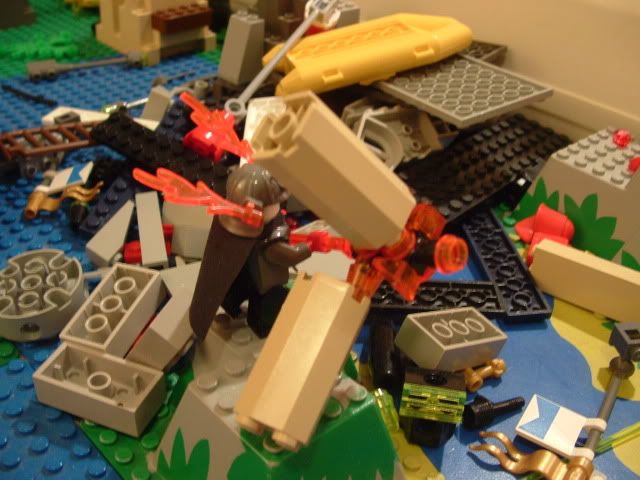 He does the same thing to a pillar.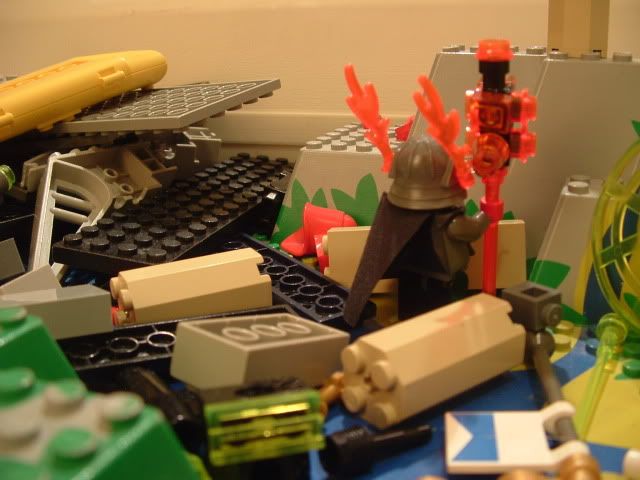 "Fear not Lite Sider. For though you have spoken against me, I will give you a slow and painful end..."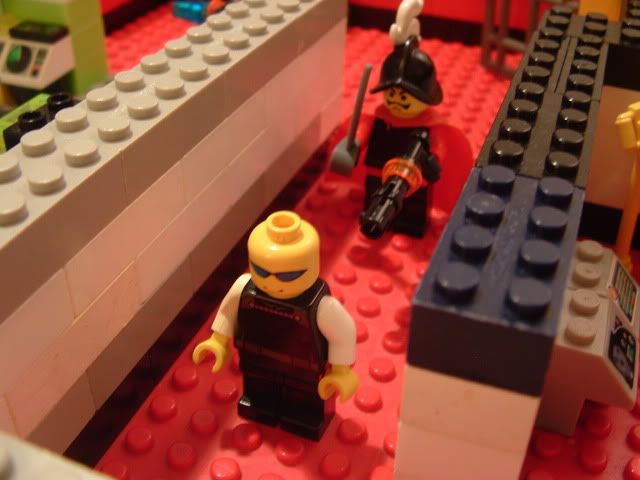 While being led down the hall, Nagirrac formulates a hasty plan and puts it into action.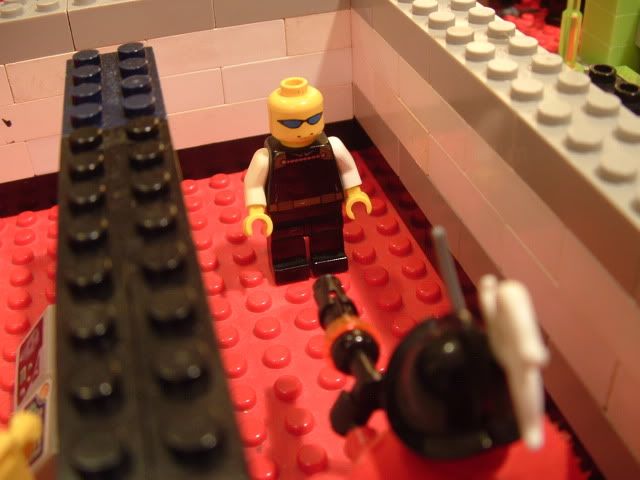 "Don't you think Warhead would be more impressed if he saw you fighting me? Why not show off that warrior spirit that you Inquistadores claim you have?"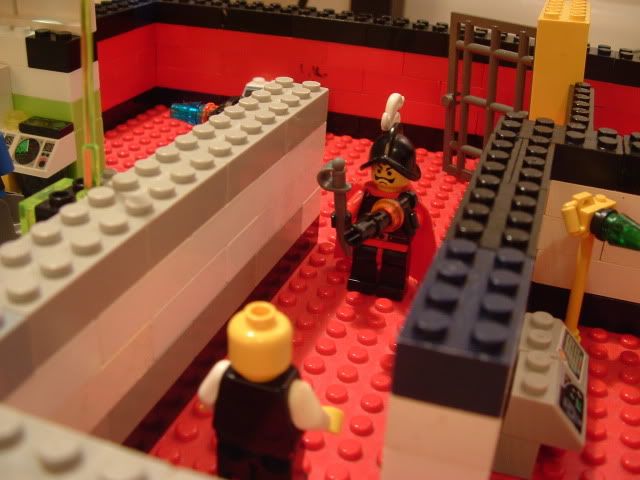 "Hmm... bueno... but I have a better idea. If you can pick up my saber before I shoot you, then I'll let you live instead of taking your lifeless corpse to my master. What do you say?"
"Hmm? What do you say Senor High Chancellor? Are you feeling lucky?"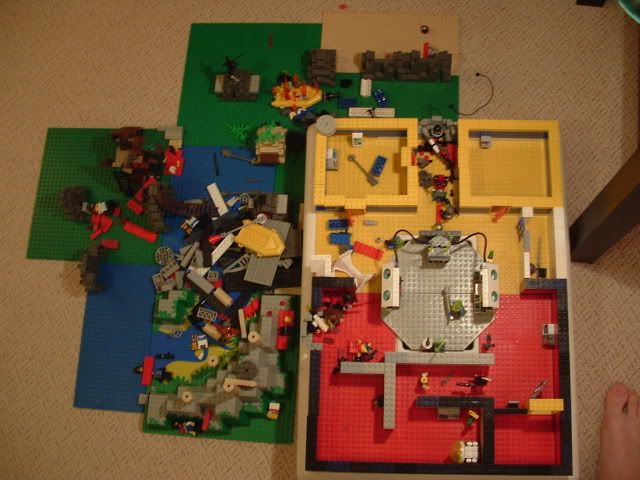 Overwatch
Send in your orders please.