Alright, so Let the Games Begin is not going to happen in a while...but to entertain you all in the meantime...
Also, background
here
and another battle going on
here
. I know the USA is kind of being radical right now but the background should explain it.
(LOL until I retake his picture, the last one looked like I was having a seizure)
General McBrikstal: Captain, is the amygdala cannon ready?
Captain: Yes, sire.
General McBrikstal: Then what are we waiting for? Warp to the home planet of the State of Vergilius Raskolnikov!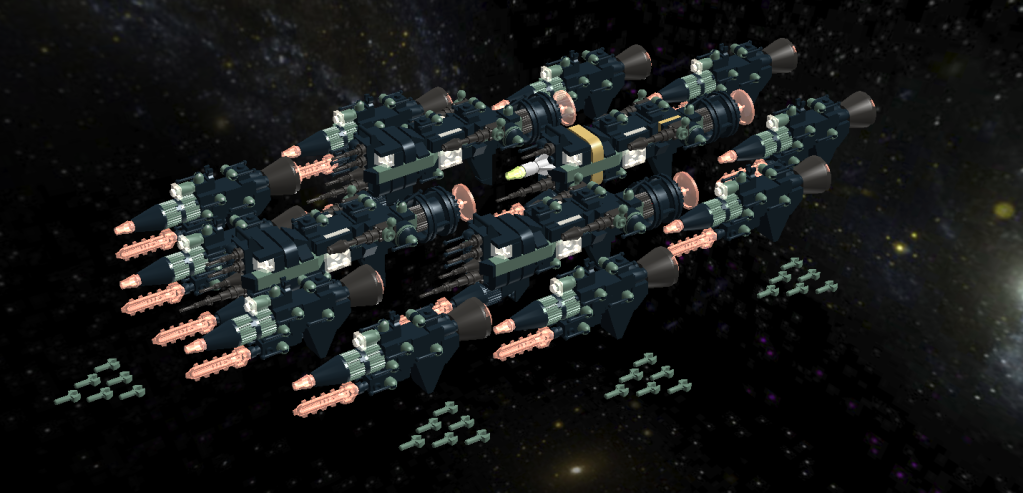 The assembled fleet task force of USA destroyers and frigates begin tearing the space-time around them...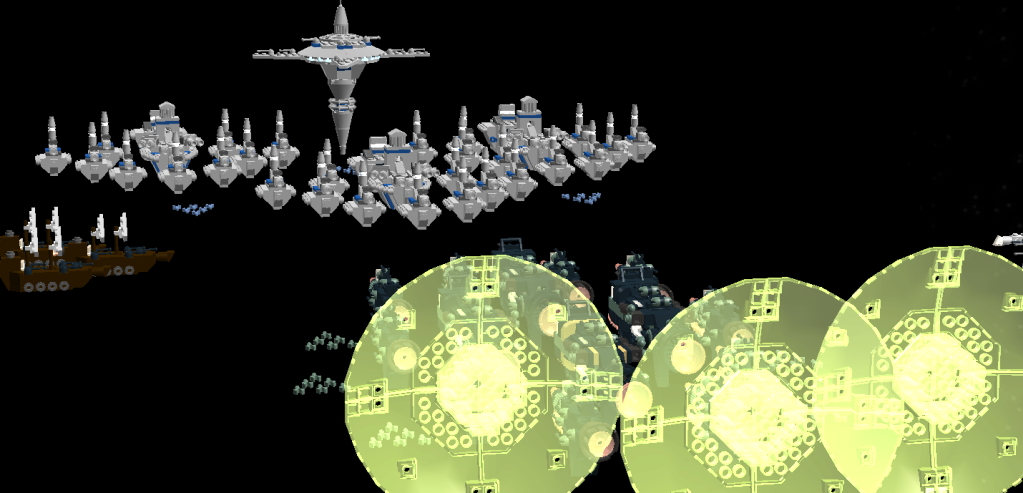 And warp directly in front of Raskolnikov's home defense fleet.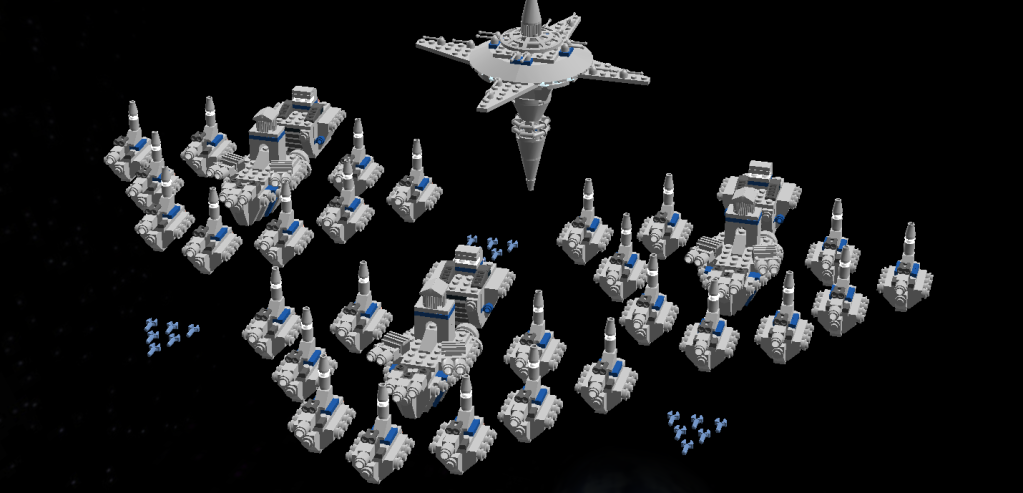 Admiral: You will never take our home planet (what is its name LOL)! We will stand to your might or die trying!
General McBrikstal: We are not planning to destroy or even capture your planet, we have much worse in mind.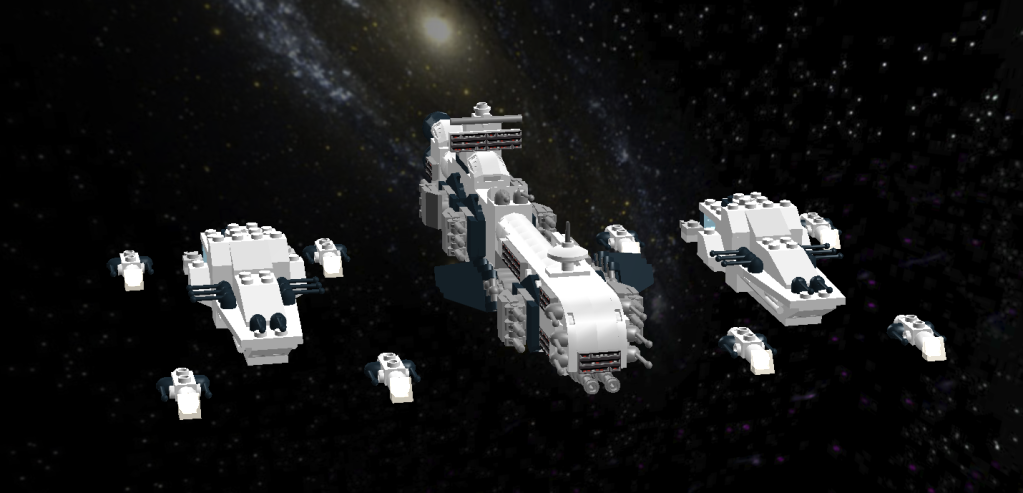 Suddenly an AN fleet warps into the system.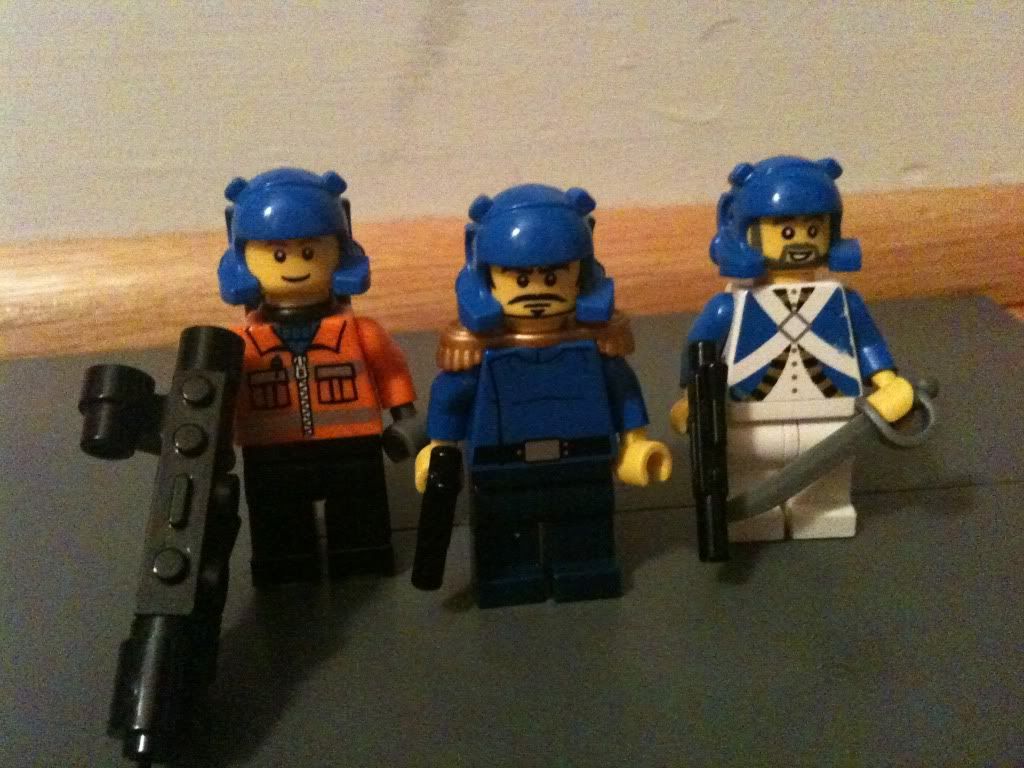 The AN crew onboard sternly castigate the USA fleet.
Praetorian Admiral Dillon: Give that amygdala cannon back or we will be forced to retrieve it with violence. Your actions are not permitted by the AN and your fleet is unsanctioned.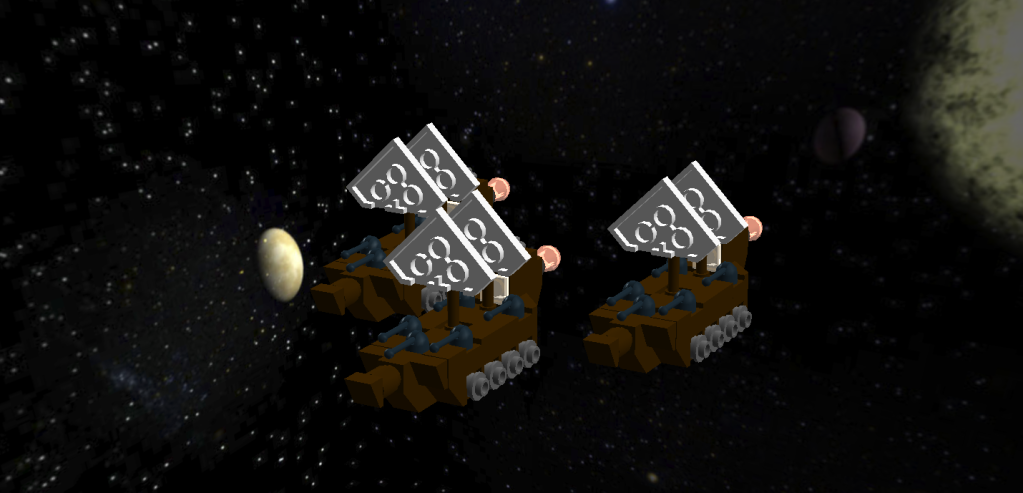 Finally, not to be outdone by Arkbrik, some space pirates arrive to the fray. They're totally fucked but whatever.
FACTIONS

USA: Silverdream

The USA has 4 destroyers, 10 frigates, and 7 fighter wings. The destroyer in the back has the Amygdala-Disruptor Cannon tacked onto its front, but it has to spend 5 turns charging it before it can unleash its fury-it is also marked with a gold band near the bridge. The USA's objective is to escort the destroyer until it can fire at Raskolnikov's homeworld. Note to everyone: I will not be accepting direct orders to attack the amygdala destroyer until the fleet is sufficiently whittled down.

State of Vergilius Raskolnikov: Arkbrik

The State of Vergilius Raskolnikov has a formidable home defense fleet, too lazy to count LOL. But each carrier (boxes) has a fighter wing onboard. Goal is to destroy the USA's amygdala cannon and protect their space station.

AN Fleet: Praetorians: Legofighter

The Praetorians have a single battleship. Their main objective is to retrieve the amygdala cannon, by force if necessary. Since they are AN ships they cannot fire except in self-defense or in achieving their mission mandate.

AN Fleet: MASS: Falk

The MASS have 2 cruisers and 8 frigates. Their objective is also to retrieve the amygdala cannon (basically same faction as Praetorians, but split up). They have the same rules of engagement as the Praetorians.

Joe's Space Pirates: tymon555

The Space Pirates have three space boats, and I think the cannons on the side are missile tubes (making these ships missile barges, I guess?)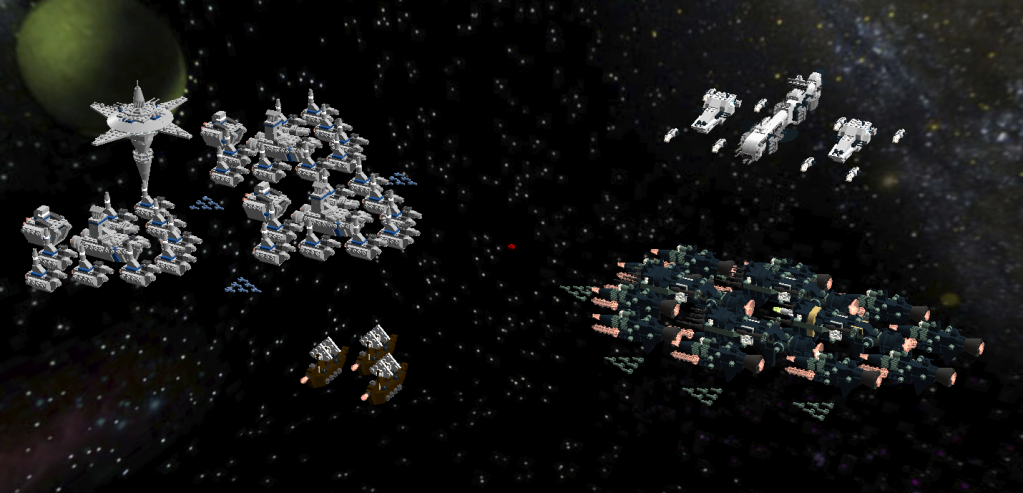 The battle for the fate of Vergilius Raskolnikov's empire begins now!
NOW ACCEPTING ORDERS