Space Units
Surprise, surprise they only moved.
Tribe People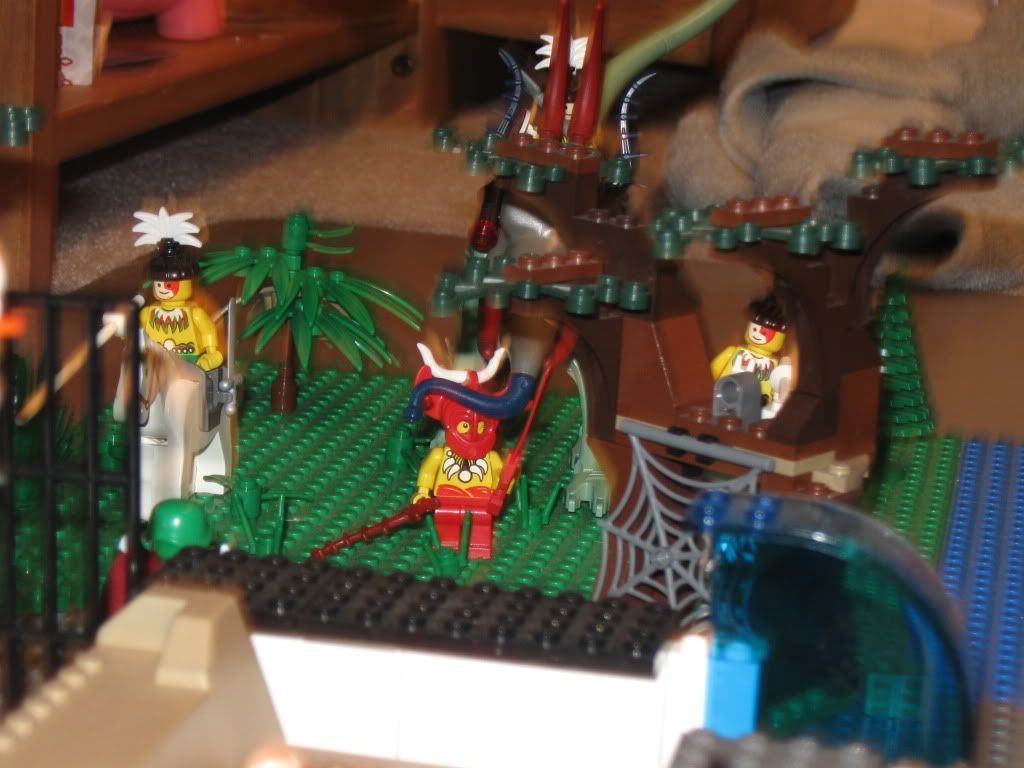 Secret Faction Unlocked, Tribes people.
Goal, defend the forest and destroy the fort.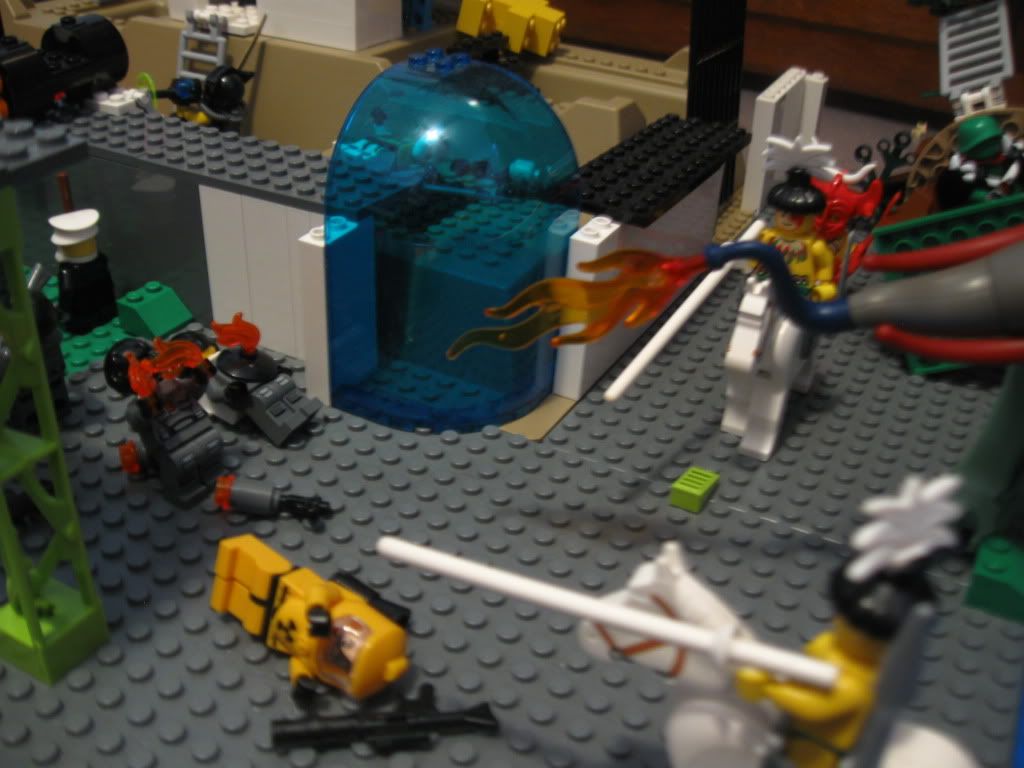 The Hellephant moves up and burns the space units.
Juggernaut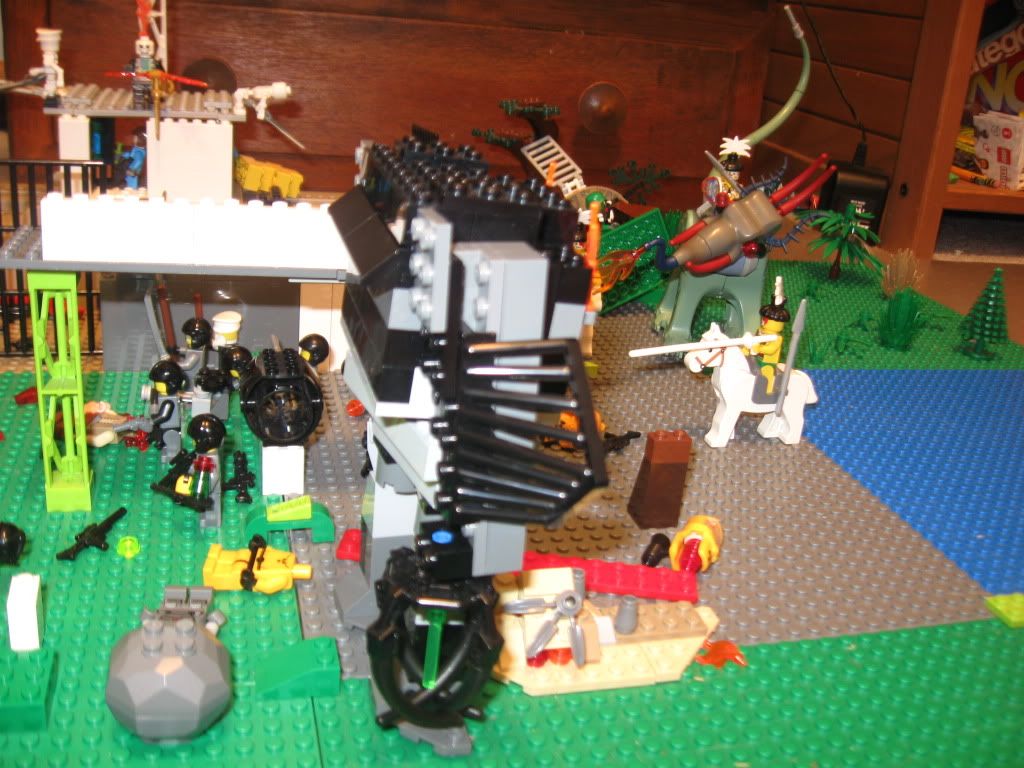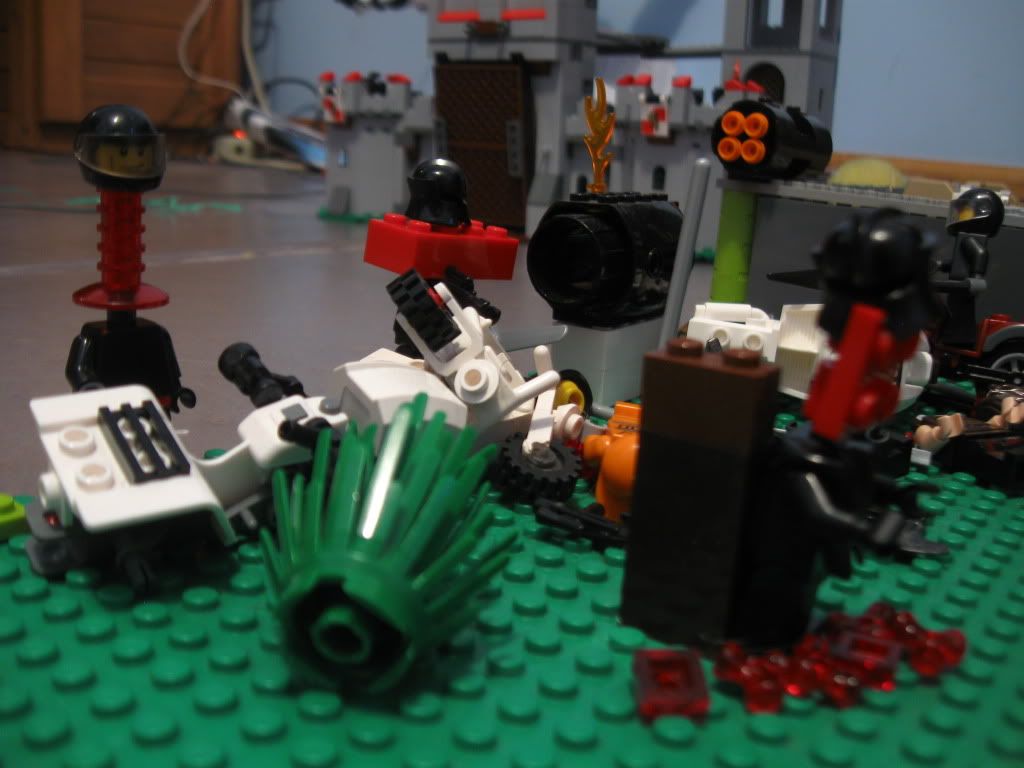 The droids notice a sniper trying to get at them, they don't approve killing three moter men.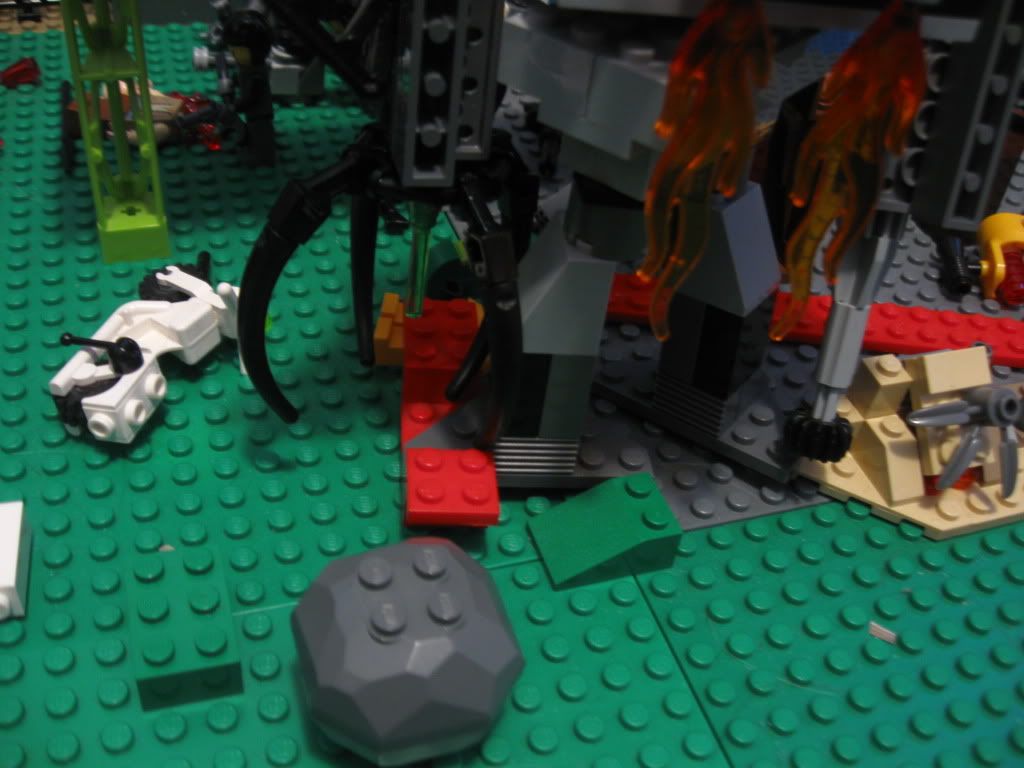 Then another space unit dies as he is stomped underfoot.
Moter Men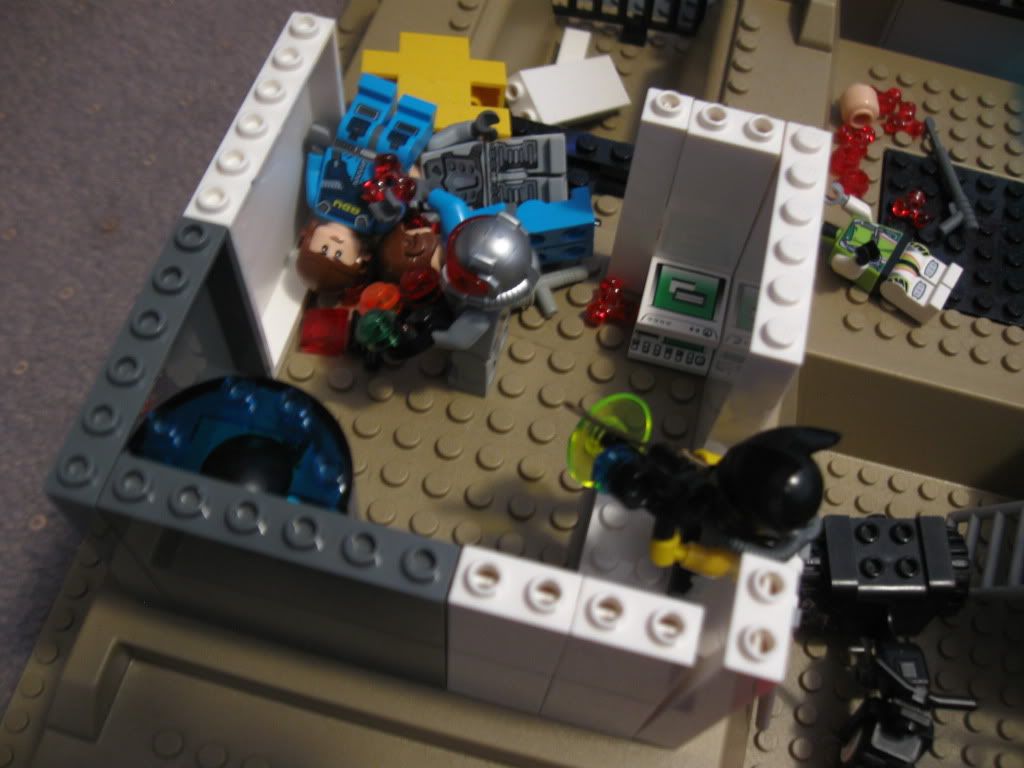 Carew rushes in and kills 3/4 lab men.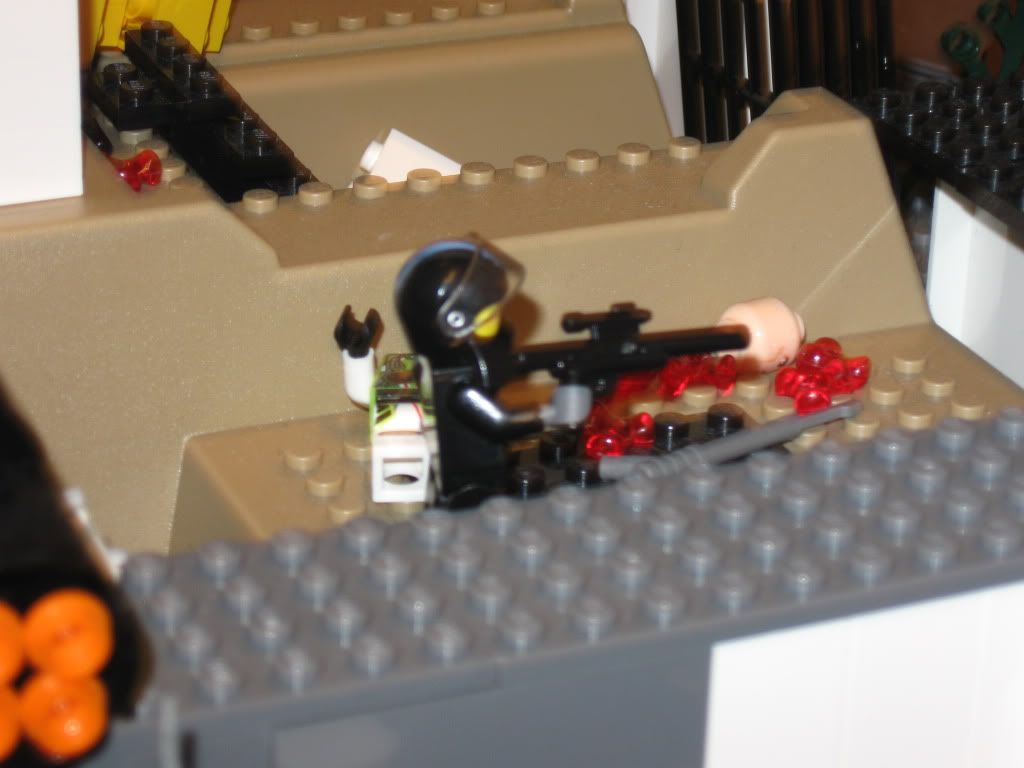 A sniper moves up....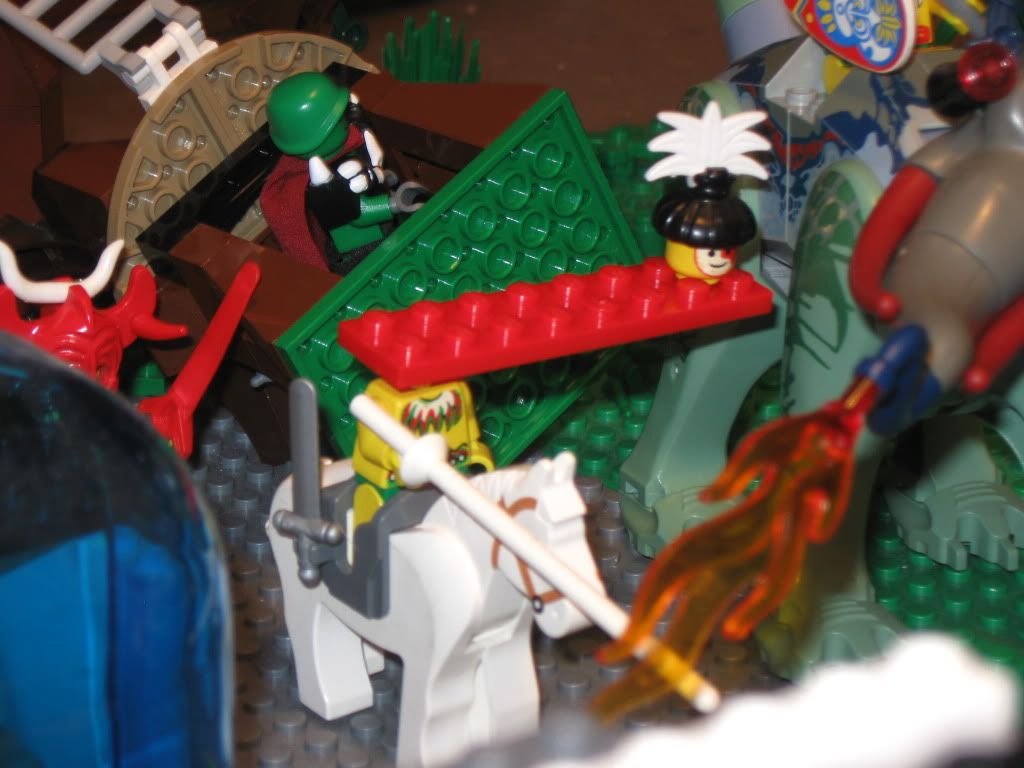 A head shot is a kill shot on a tribe man.
Peaches
The last peach uses up the last test subject to make another mistake. The fact that so much power has been used blows up the little building.
The spider takes control of the peach, killing him.
Not pictured the spider thing uses webs to swing out of the field.
Prisoners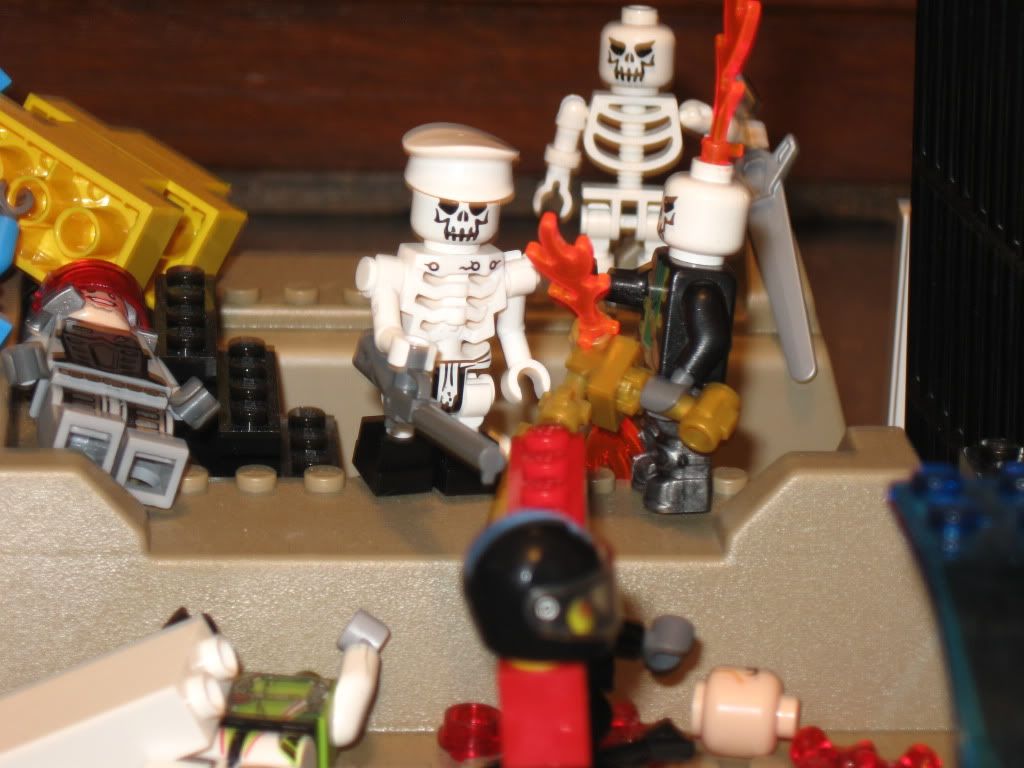 The skeleton with a shotgun blows off a moter man's head.
Enforcer's
Peach reinforcements show up, their goal is simple kill anyone without flesh colored skin. Leading them is my sig-fig, Lawmaster.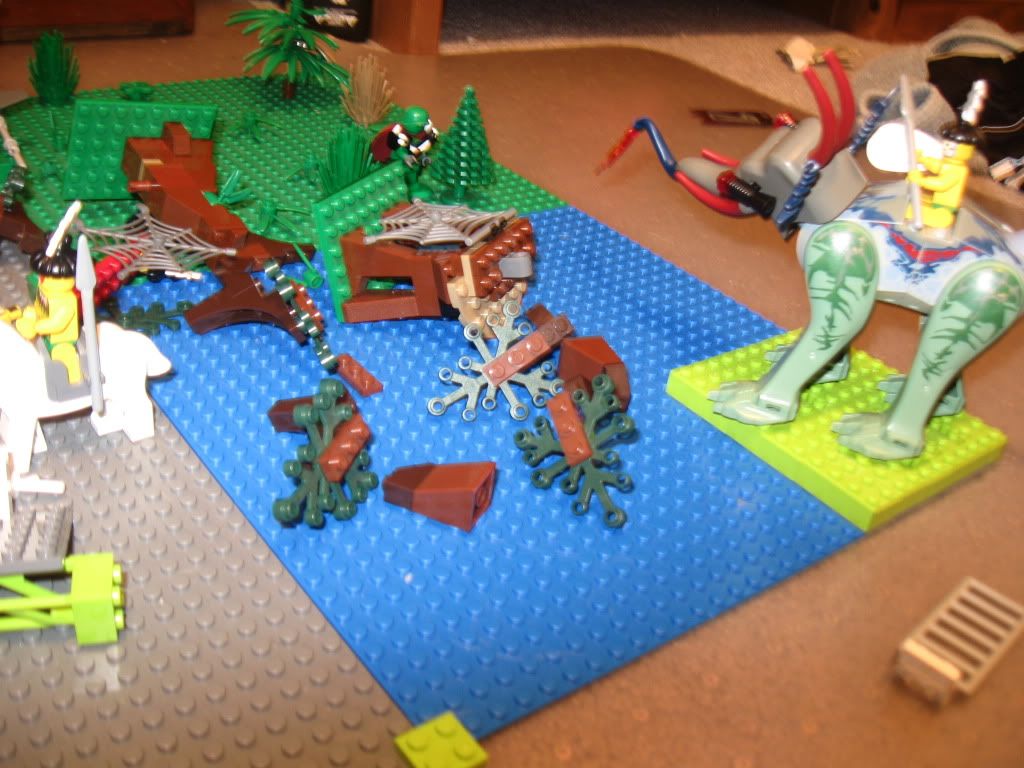 To piss off the tribe's men they blow up the trees.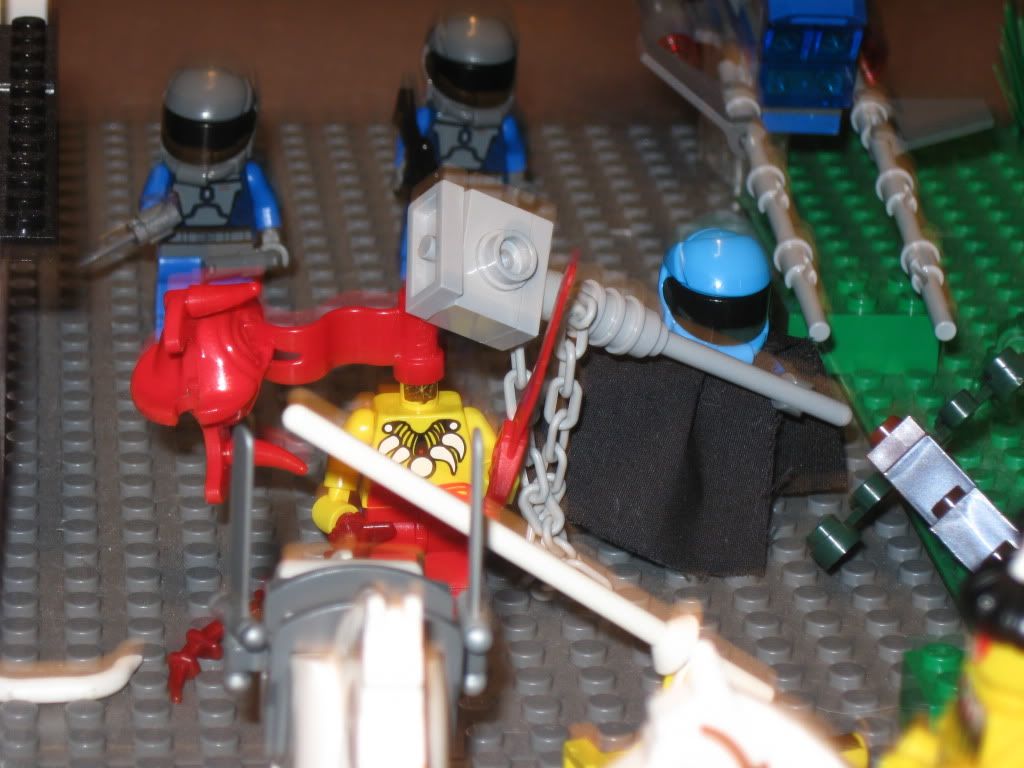 A speedy blast of a hammer kills the tribe men's hero.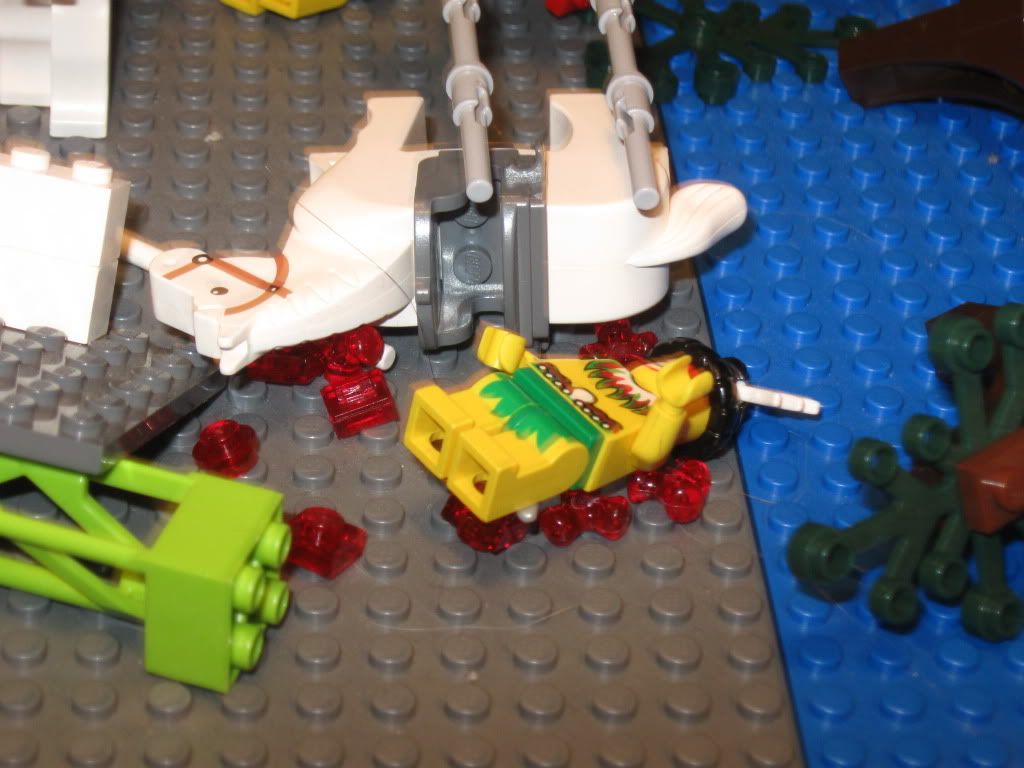 A ram from the PS-10 kills another tribes man.
Not pictured a close blast scares the Hellephant back to the island in the water.
Overviews