Round 2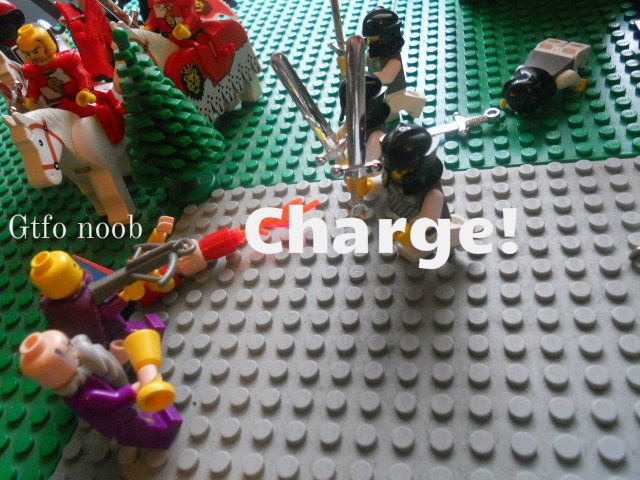 Ser Preston, Ser Mandon and Ser Meryn charge into battle.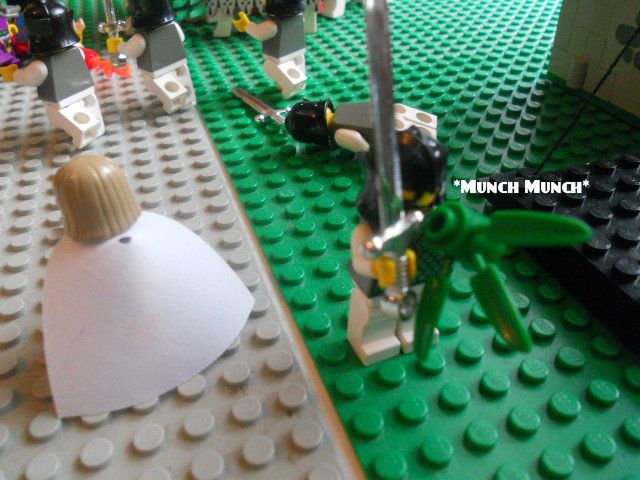 As Jaime catches his breathe Ser Boros stays behind and munches on grass.
Ser Barristan launches himself at the Hound.
Surprisingly, he completely misses his strike.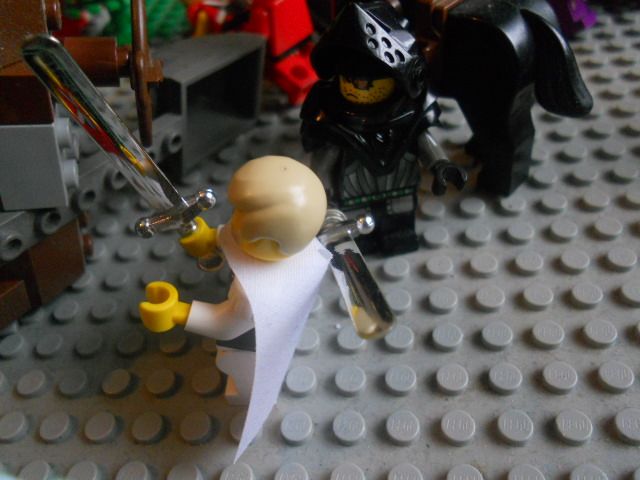 The Hound retaliates, but Barristan's armour saves him.
The Targaryen host advances off the bridge.
Viserys decides he'd rather assault his sister for no apparent reason but Ser Jorah is in time to stop him.
The mounted Lannisters fall upon the Kingsguard. Tyrion and the Asshole Guardsman are lagging behind.
Ser Meryn remembers he's useless and runs before Tywin and Kevan reach him.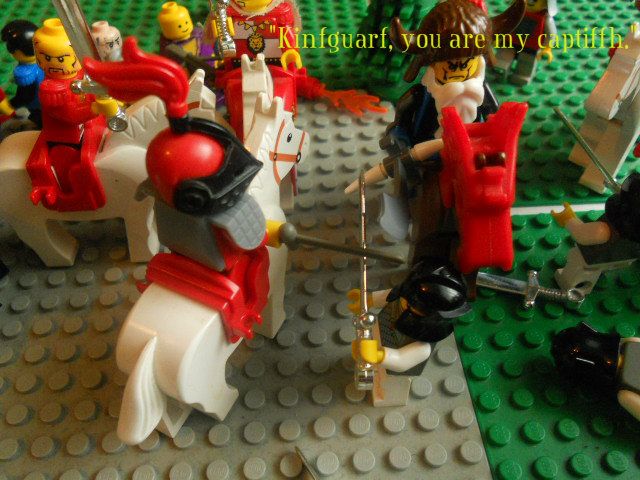 Ser Mandon easily shrugs off Amaury Lorch and Vargo Hoat's attacks.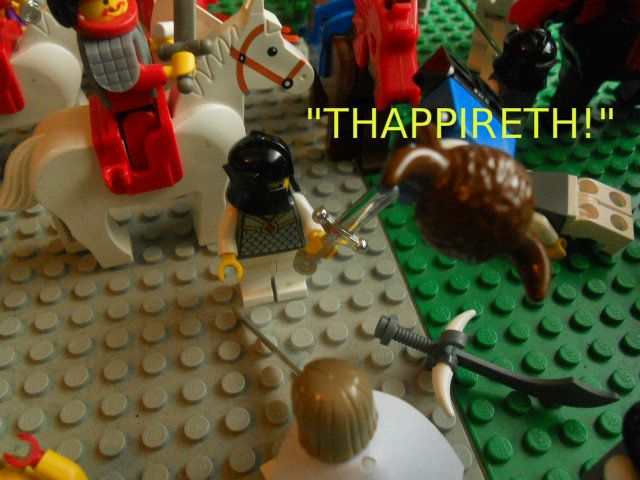 He proceeds to finish off the Goat.
Ser Preston is less lucky and gets severely maimed by Addam Marbrand and the Mountain.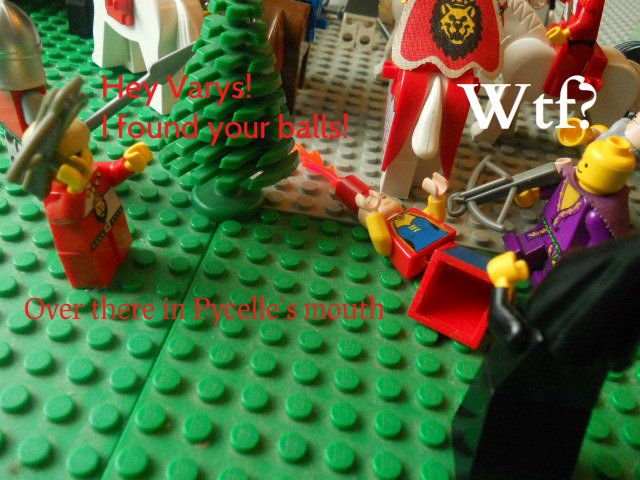 Tyrion attempts to troll Varys.
Tyrion learns the hard way why trolling takes place on the internet. Varys responds with 2 crits.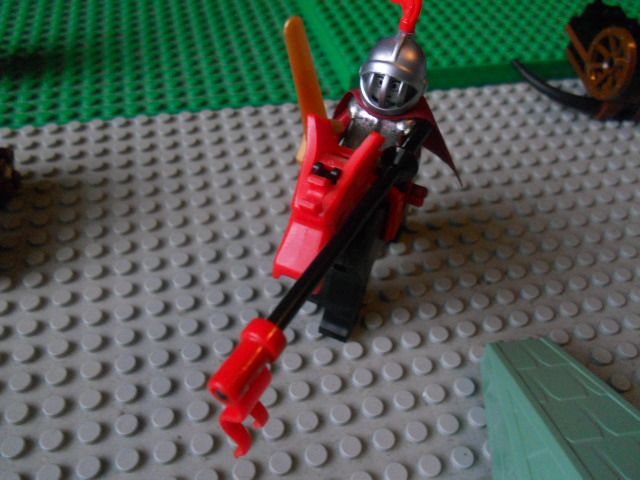 Lord Beric Dondarrion (still up for grabs) moves towards Ser Barristan.