Round 3
A massive fight breaks out between the Kingsguard and the Lannisters.
Ser Boros is ran down by the Mountain. His fat could have saved him, but it didn't.
Amaury Lorch gets the urge to burn something and refuses orders.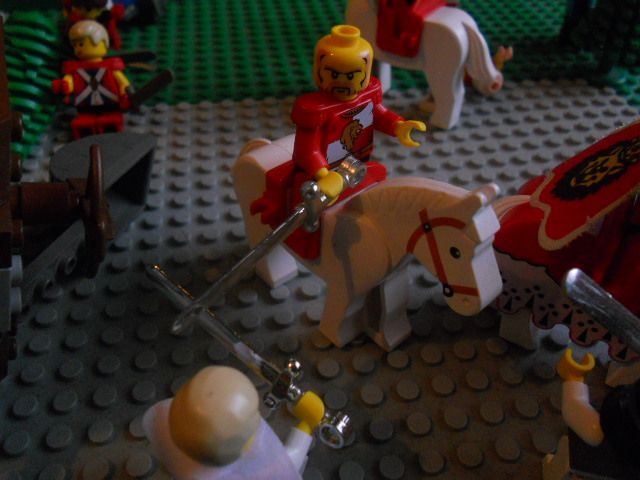 Tywin and Barristan clash. Seeing someone is about to interfere with their duel, Tywin casts a Morrowind spell.
Cannot argue with a critical succes. The Lightning Lord is flung off of his horse and knocked out.
The duel continues, and Barristan kills Tywin.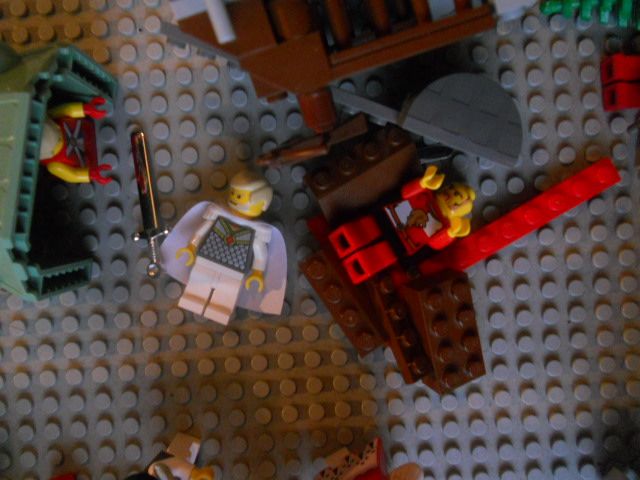 As Barristan stands victorious, the stench of Tywin's corpse knocks him unconscious for a round.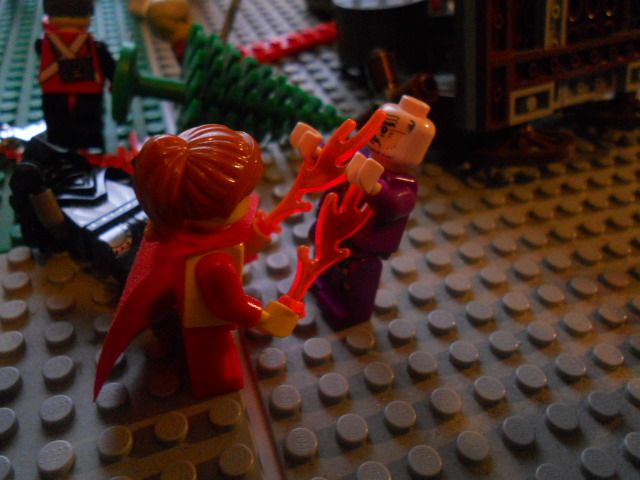 Melisandre burns Pycelle's beard off, destroying his maester abilities.
RoboKitteh tries to scream, and falls over... fail.
Stannis uses his head-chopping abilities. Tyrek gets it.
Davos is not as much of a killer and misses Lancel by miles.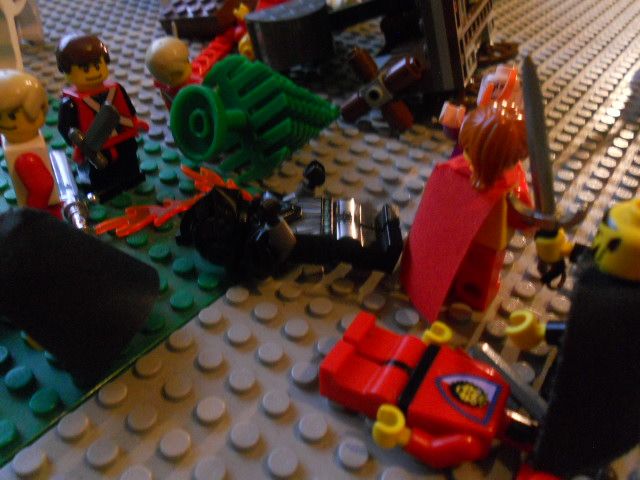 "Hey Show-Renly."
"Yah?"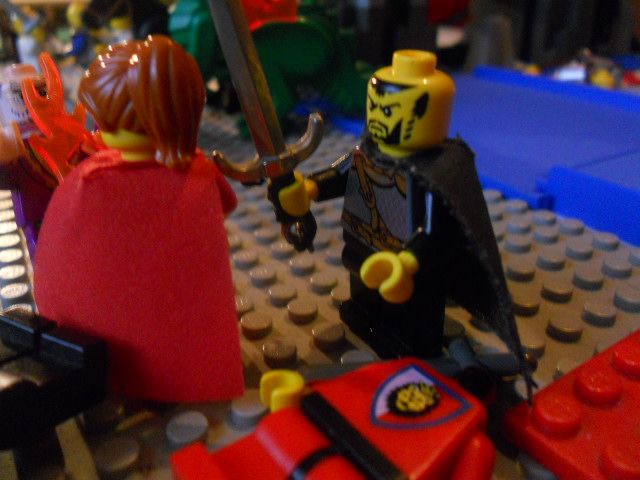 "Boo."
Show-Renly is scared off the field. They really made him that tough.
Ned Stark asks a weirwood to send him a metal band. 'Wolf, Wolfcry, Wolfmother, all will do...'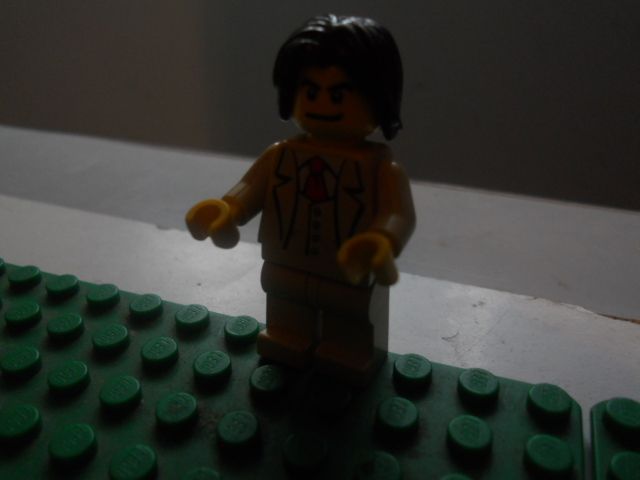 Crit fail! It's Rick Astley!
The Starks quail in fright and get -1 to skill until Astley is forced to stop singing (read: murdered).
Hodor fires Bran from a catapult at the nearest target.
Ironically enough it's Jaime, who stands firm. Bran's ability to Impossibly Survive Lethal Falls saves him this time.
Drogo attacks the downed Beric Dondarrion. (I assumed that's who you meant by 'the other' because he looks kinda undead-ish)
Drogo remains undefeated.
The dragon tries something.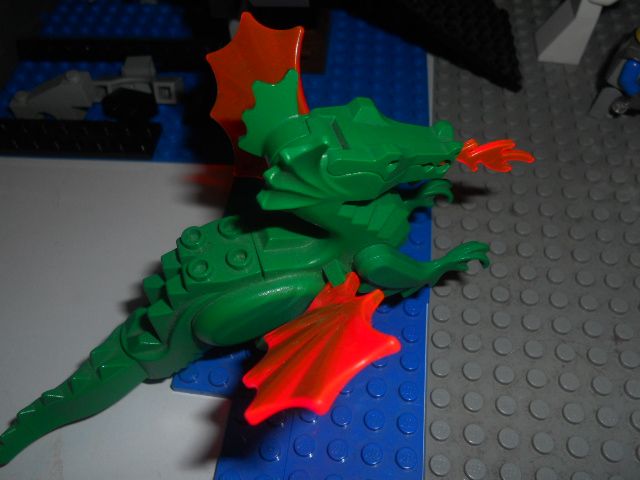 He fails, but at least his buddy made it out of the water.
Viserys is convinced to stand down.
Thus Jorah gets the opportunity to have a go at Daenerys. Both are immobilized for a round.
Varys misses for the first time, leaving Lancel to fight the Onion Knight.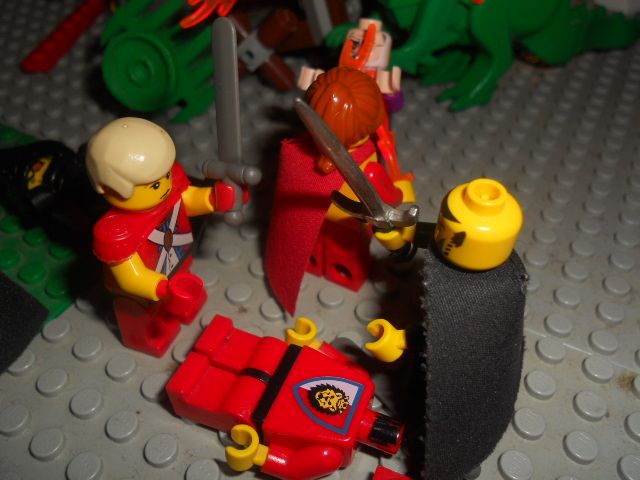 Joffrey decides it's time to give his uncle a red smile.
He crit fails and is slaughtered. Funnily enough that's exactly what would have happened.
As Littlefinger turns his back the Guardsman spots his opportunity, but he fails to kill Littlefinger because he's not outnumbering him 4 to 1.
Robert Baratheon spots a real asshole in Amaury Lorch and orders him to join his cause. Lorch is a true bastard and refuses to be convinced.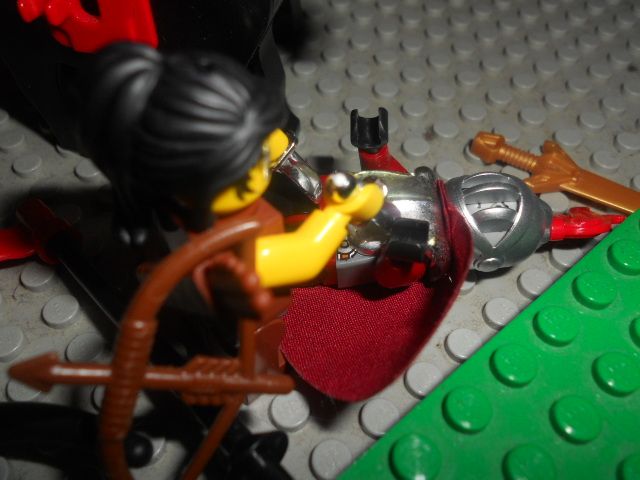 The Lightning Lord tries to resurrect, but fails.
Rick Astley grabs a hold of Catelyn and claims he's never going to give her up. Catelyn is unable to move and becomes a human shield for Astley.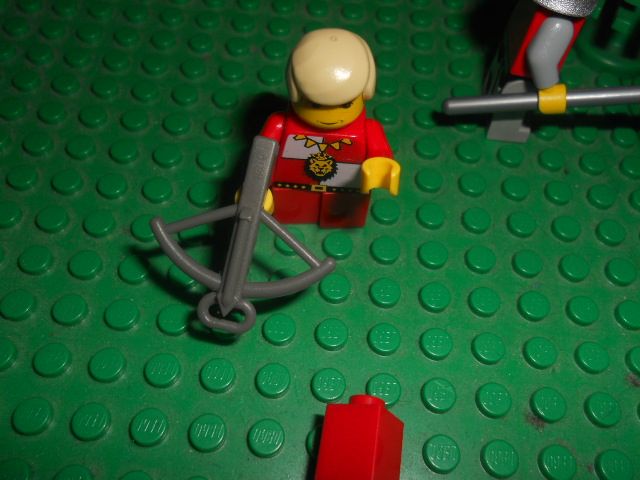 Tyrion's plot armour brings him back to life!
It's Walder Frey!
Commanded by lawmaster
.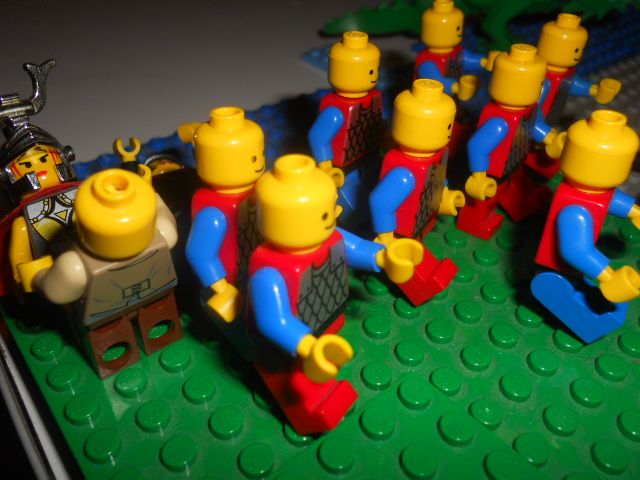 He brings a number of his Endless Freys and an adolescent female, to whom he does something.
Another Frey immediately pops out. Freys are useless: Horde creatures with halved stats, but they find strength in numbers, trickery and deceit. Their goal is also to kill the Starks.
More trouble for the Starks arrives in the shape of some Wildlings.
Commanded by IVHorseman
. The middle one is the hero.
Overviews