Following the events of the
war between the Neo-Prussians and the Inquistadores
, a civil war is still raging on the Inquistadores' homeworld of Dios.
A squad of Inquistadores loyal to the Valenza family is guarding a small research lab when a group of commandos arrive to the scene.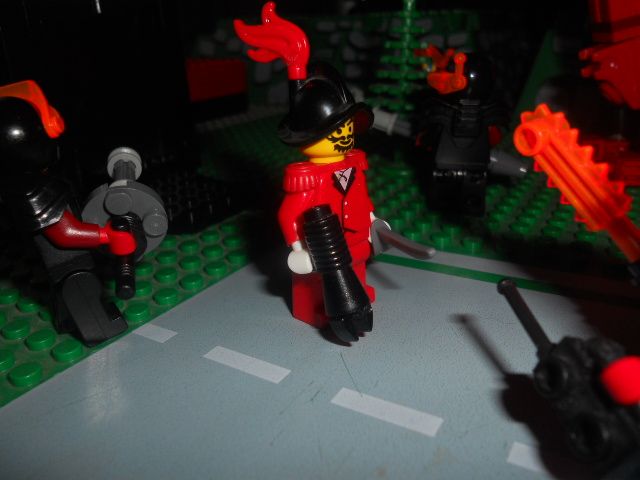 Commandant Alonso: "General, communication with this research facility has been lost a few hours ago. I've already sent men in to investigate, but none have returned. That's where you and your men come in. But... I see you haven't brought your entire squad?"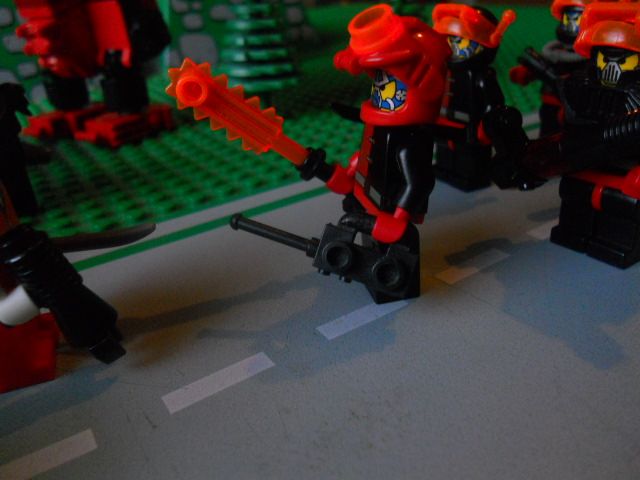 General: "My team consists of specialists, which means we all have our strengths and weaknesses. I've left those who wouldn't be of much use in a confined space behind."
Alonso: "I see. The following information is highly classified, general. This facility was developing a cure for the Peach Virus which laid waste to the Neo-Prussian system."
General: "Why would the Peach Virus be our concern?"
Alonso: "If we can cleanse the Prussian system of the zombie infestation, we can claim it and its resources. That would win us the civil war.
Your mission is to go inside and retrieve any data the researchers have already gathered, gather survivors, and destroy any hostiles.
My squad will continue to guard the entrance."
General: "Got it. Move out men!"
Welcome to Commandos, a slightly different take on Brikwars. Rather than commanding an entire force you'll control 1 one of the available Inquistadorial commandos, and vision will be restricted to your character's line of sight as you enter the lab. Your mission is as its described in the interlude. Since you'll be relying on teamwork, it's best if you post your orders in this thread, where I'll also update your progress (so no extra threads). There are no secret factions, and asking for overviews will automatically kill your character.
Available commandos:
Scratch, lawmaster, Zupponn, Silverdream and Silent-Sigfig have reserved spots if they want them and claim in time.
General Mo: 6" Sk: 1d6+2 Ar: 8
Heroic feat
Thesson
- OTC UR: 5 Da: 3d6
Heavy Mo: 5" Sk: 1d6+2 Ar: 8
Scratch
- Heavy Laser Ra: 10" UR: 4 Da: 2d6
Melee specialist Mo: 6" Sk: 1d6+2 Ar: 7
lawmaster
- Dual Katanas UR: 4 Da: 1d6+3
Engineer Mo: 6" Sk: 1d6+2 Ar: 7
Explosives specialist
Falk
- Machine gun Ra: 7" UR: 4 Da: 1d6+3
Flamer Mo: 6" Sk: 1d6+2 Ar: 7
Silverdream
- Flamethrower Ra: 4" UR: 5 Da: 2d6/2"
Berserker Mo: 5" Sk: 1d6+2 Ar: 8
Zupponn
- OTC UR: 5 Da: 3d6
Starting positions
Starting LoS
"One Conquistadore confirmed dead. The door ahead of us appears to be locked."