So what did I do with that set anyways
Posted:
Mon Oct 08, 2012 6:05 am
I got the Uruk Hai Army set and did some army building, ending up with this:
Lord Godfrey now actually has a Northern Garrison to command.
The grand total of my High Elf faction. The middle sorceress will probably be peach-ified once I get the parts.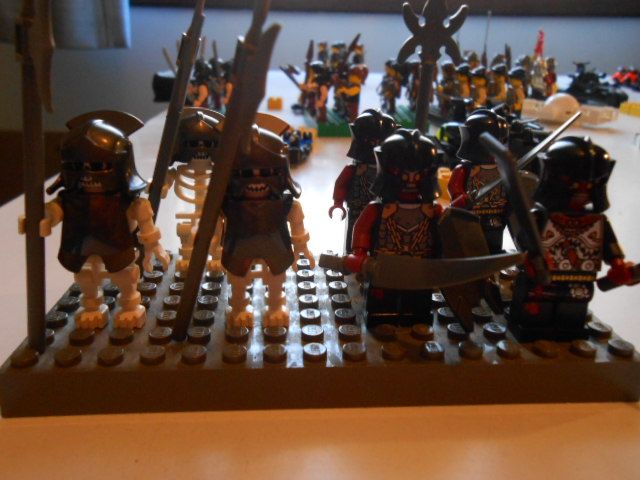 It's hard to think of Uruk-Hai as anything else but I think I managed to customize them pretty well. I also think the Uruk armour looks hilarious and good on skeletons.
Close-up of the Uruk swords for GoD.
Re-assembled Scallywags and the two leaders of my reformed Half-Elf Barbarian faction.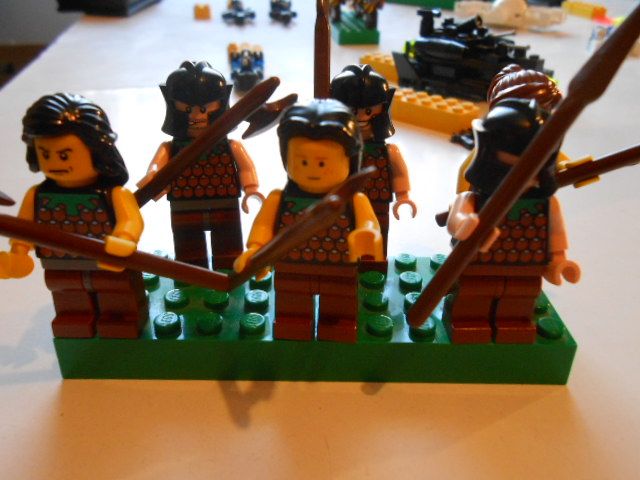 Essentially Elves who mixed with Barbarians, some retain the Elf peach skin while others retain the beardlessness.
Some are more Elf-like than barbarian, like these archers.
These swordsmen are pretty much the Elite.