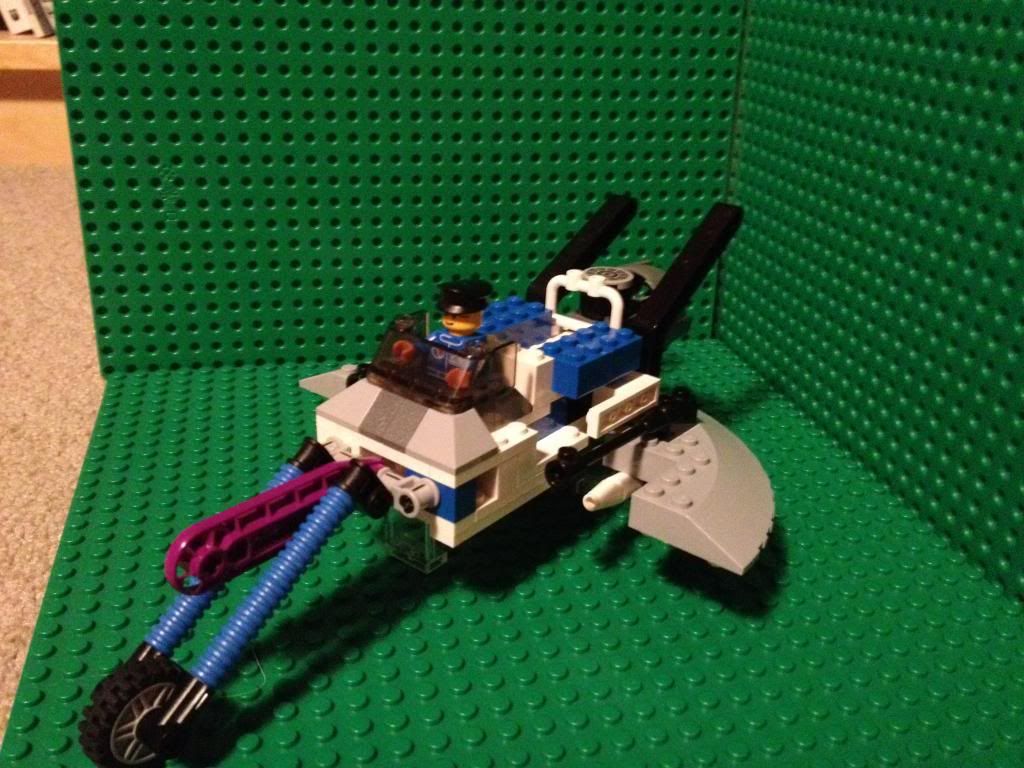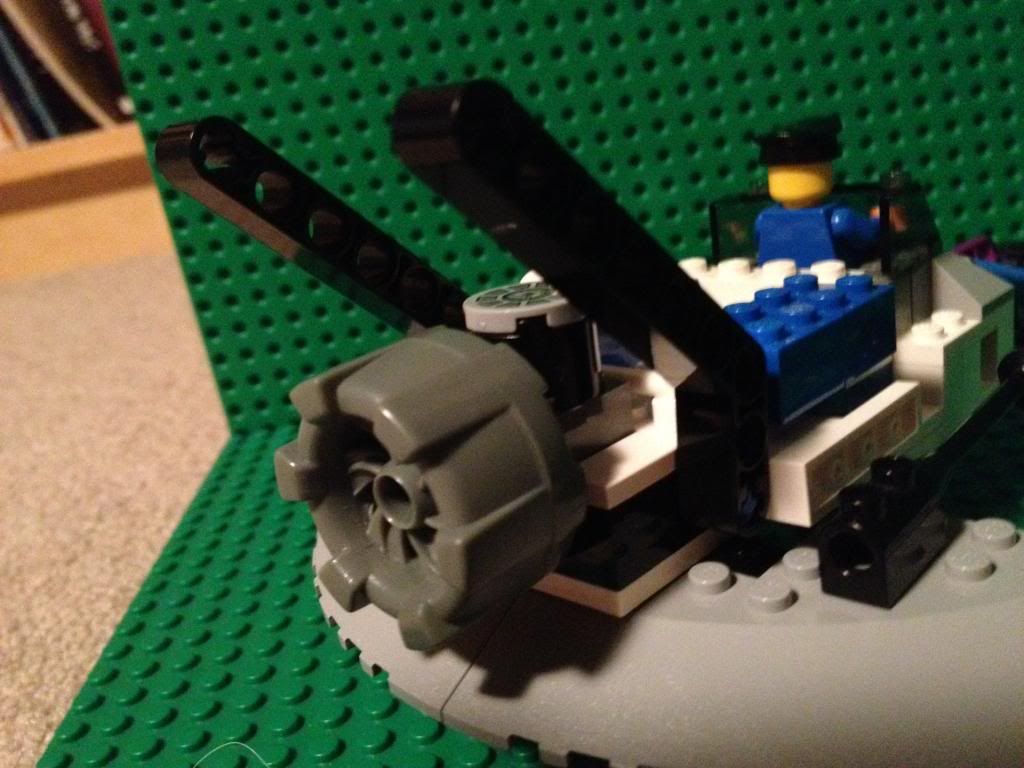 The Unicycle of death. A one wheeled fast attack vehicle made to soften up enemy troops with missiles and run a few over. Future upgrades will probly involve buzzsaws, spikes and bigger guns.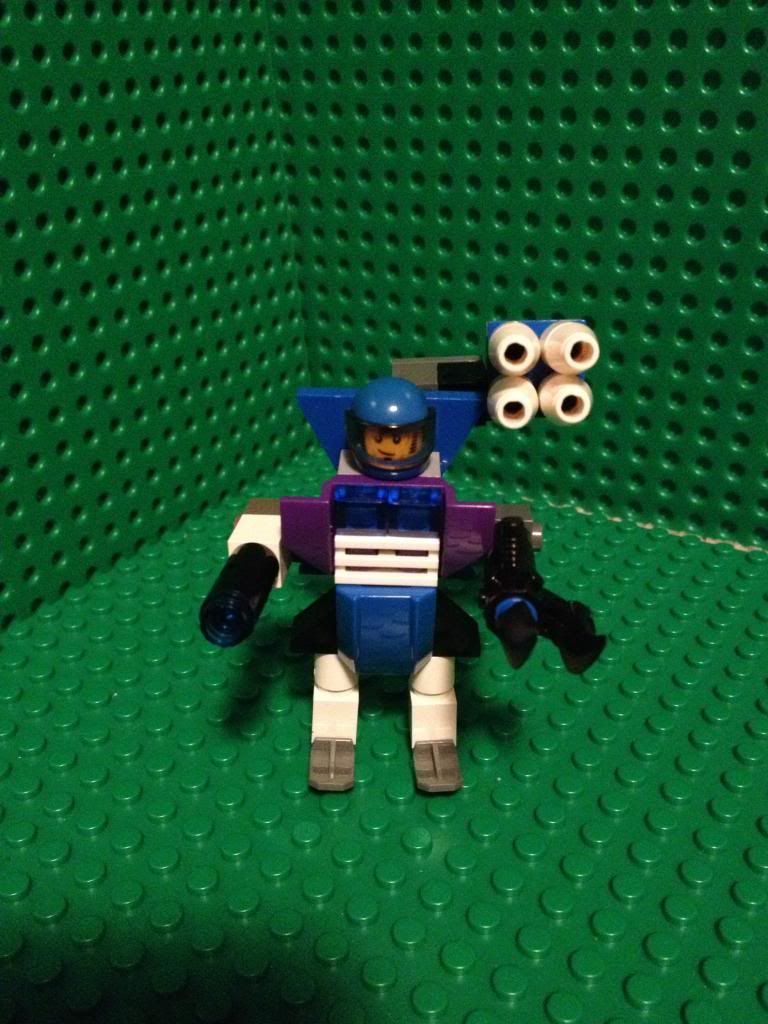 The first hardsuit I built that I don't hate.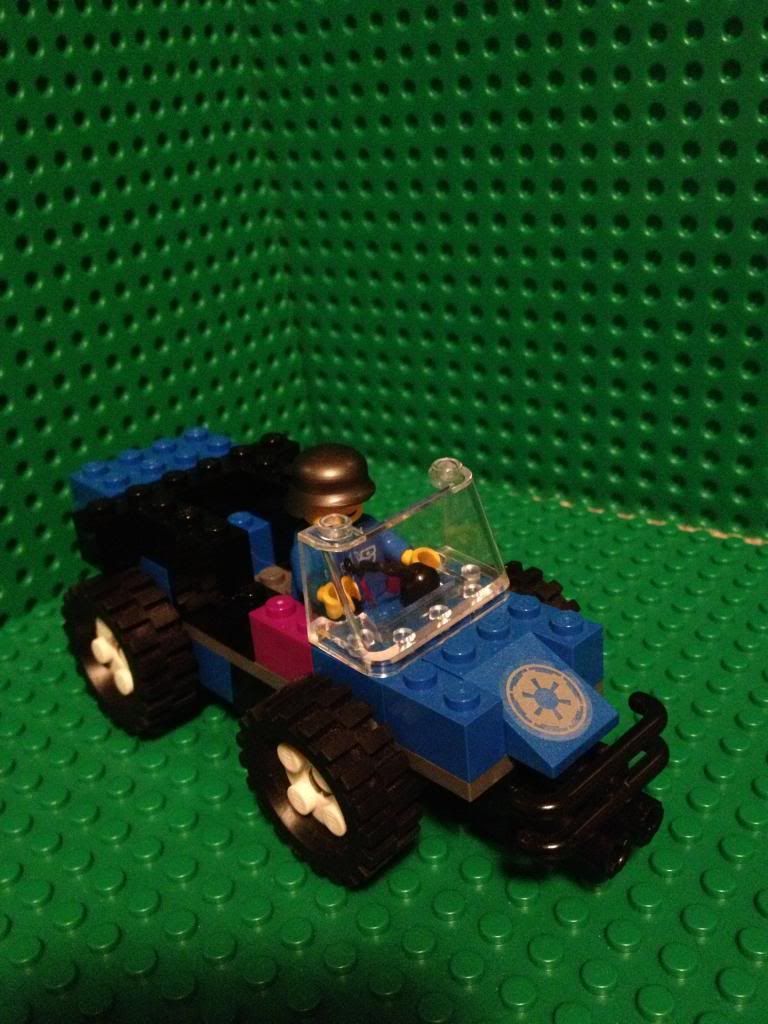 A little German jeep. Right now I have two of them. Both of them have machineguns under the bumper. Can fit one passenger comfortably, but five-ten with some effort.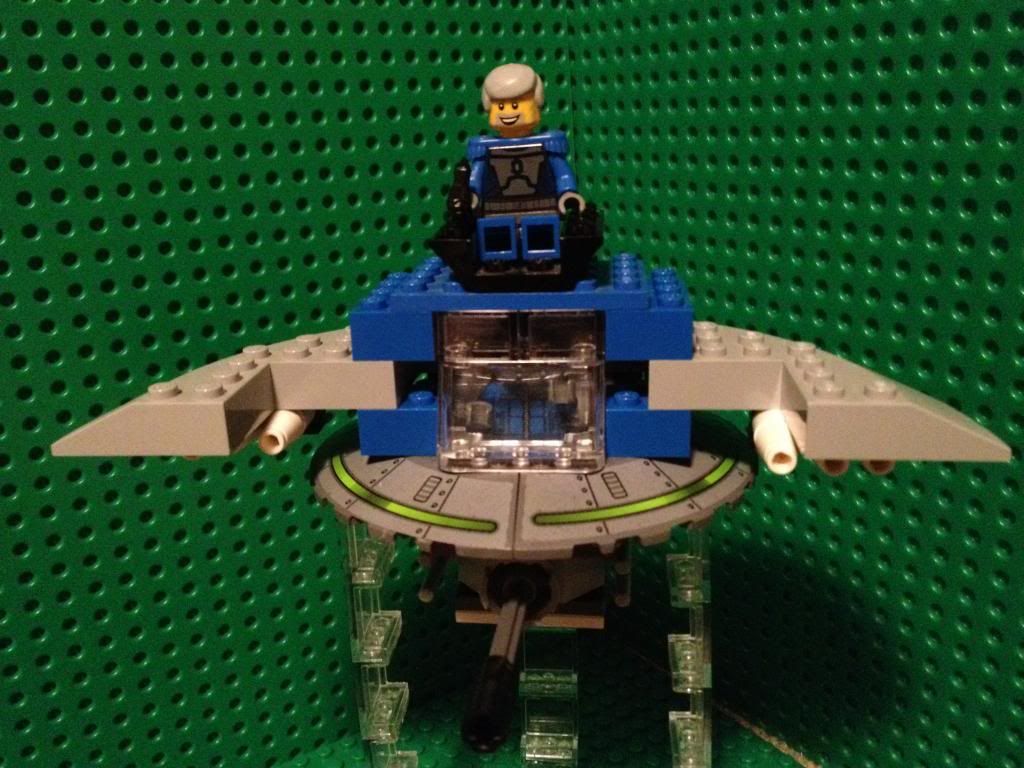 A Luftsturmer, used to support ground troops and vehicles, give the General a good Overwatch of the battlefield and cut down buildings and aircraft.
It's main method of movement is hovering, which means it can get low to the ground.
The armaments, six Mk II missiles and a Saxon Laser.
Update(3/17/13):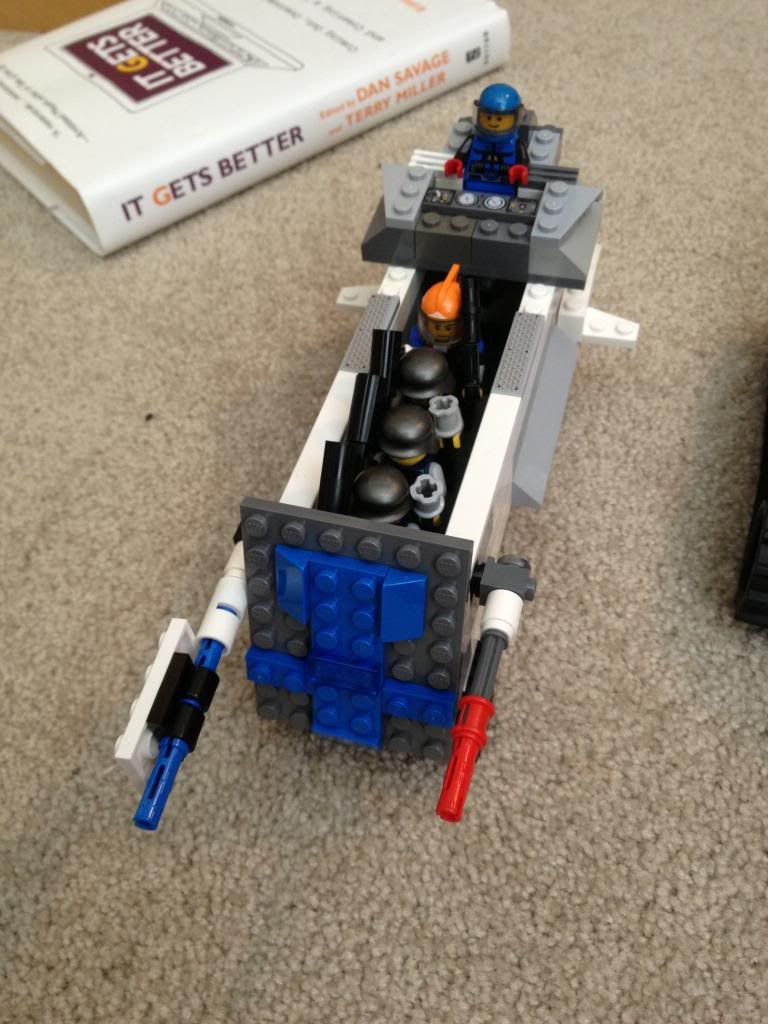 I have decided the APC is ugly and I should make a battle tub.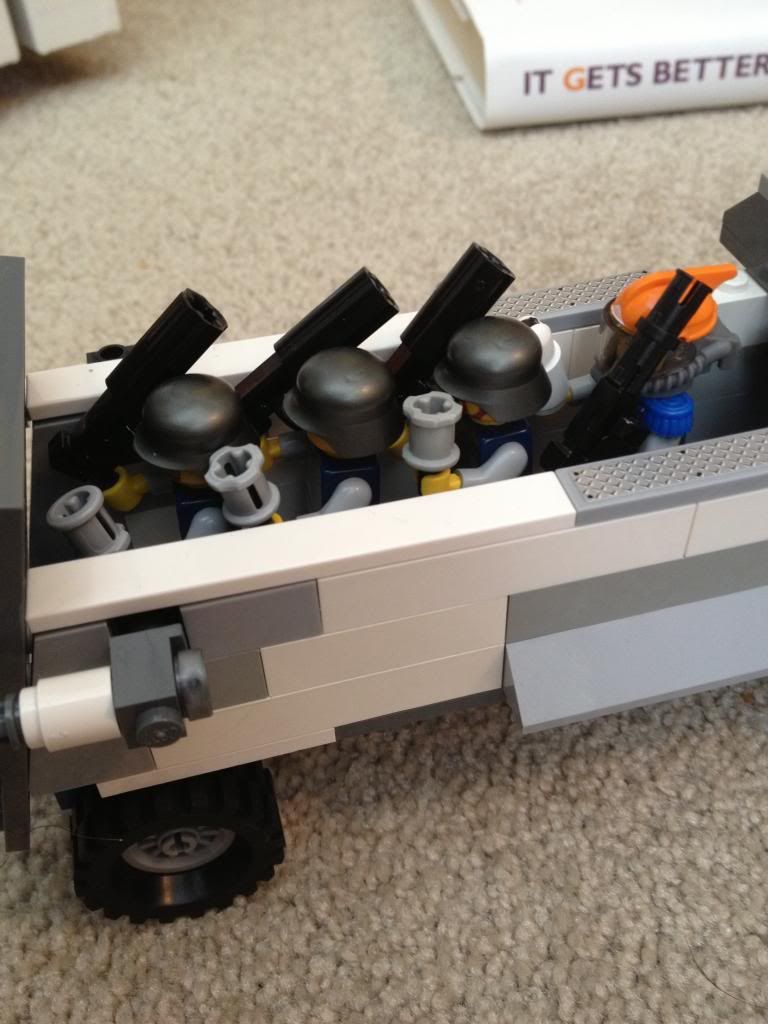 It can hold up to five or six soldiers. For now it only has my mechanized troops.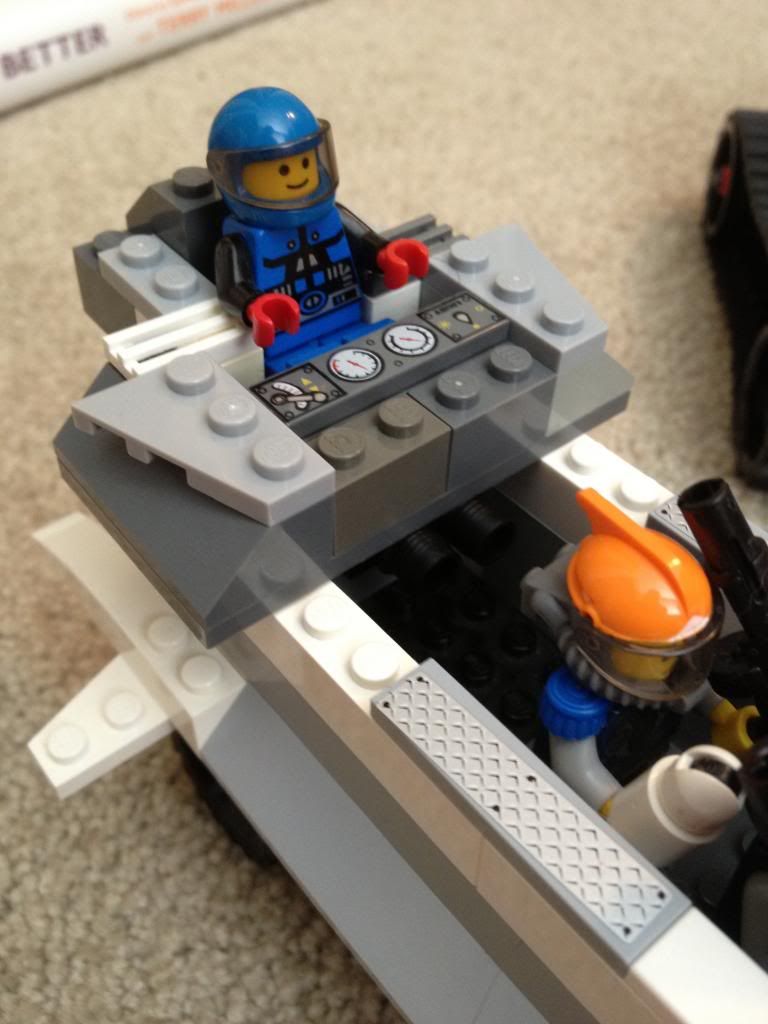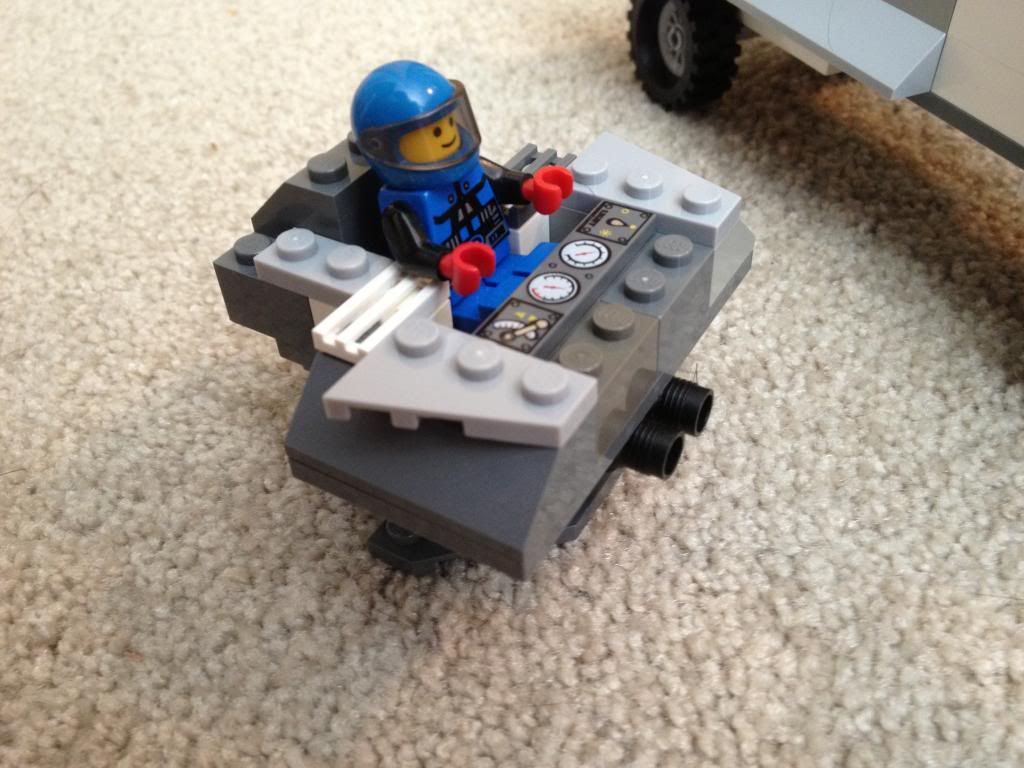 The cockpit is able to detach. This is useful when the front of the battletub is reduced to molten slag. It's a steel horse with two size one guns.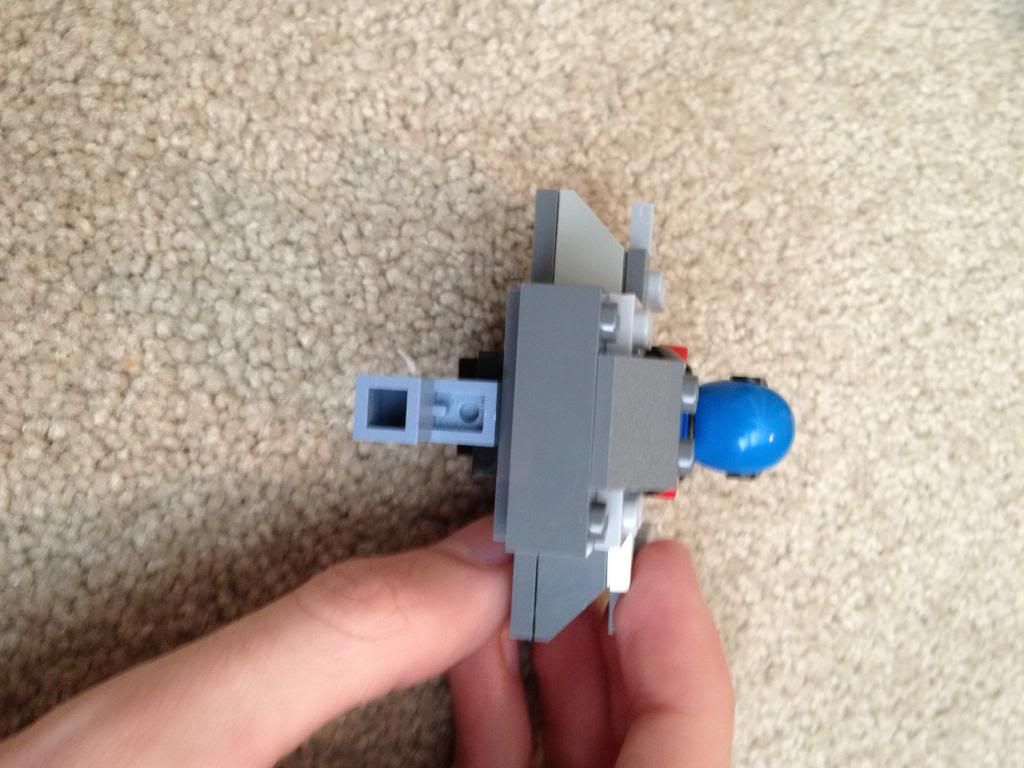 Engine.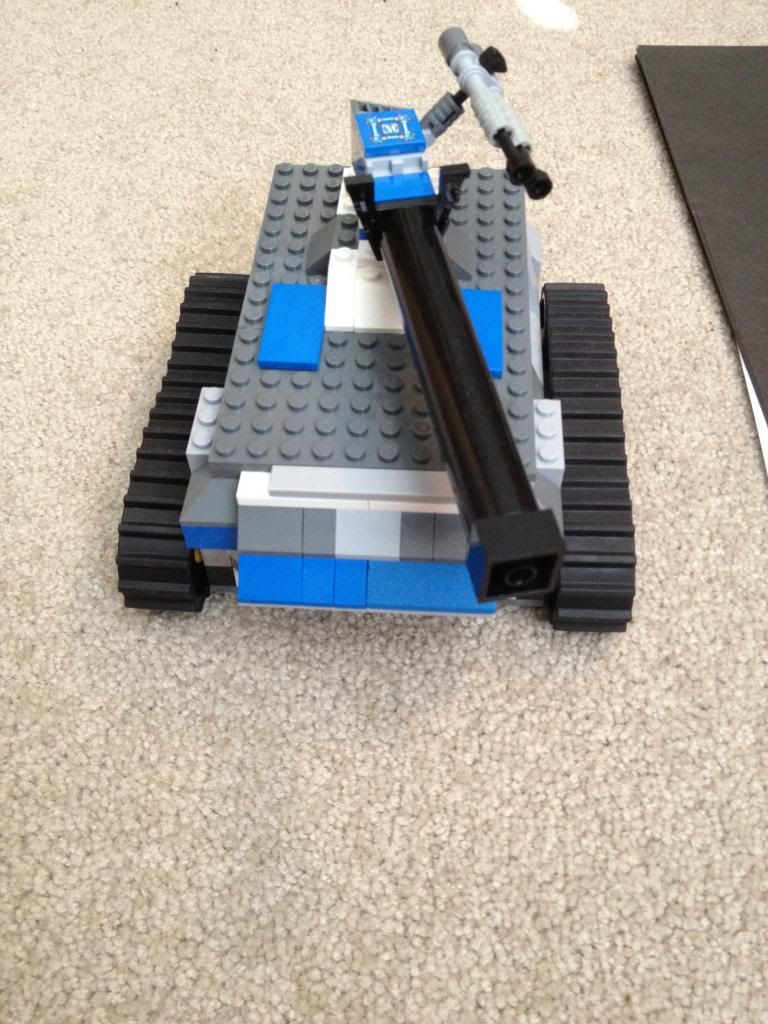 A shitty panzer I built without the knowledge or skill of building a good lego tank. I'll probably build a better one when I've got the time.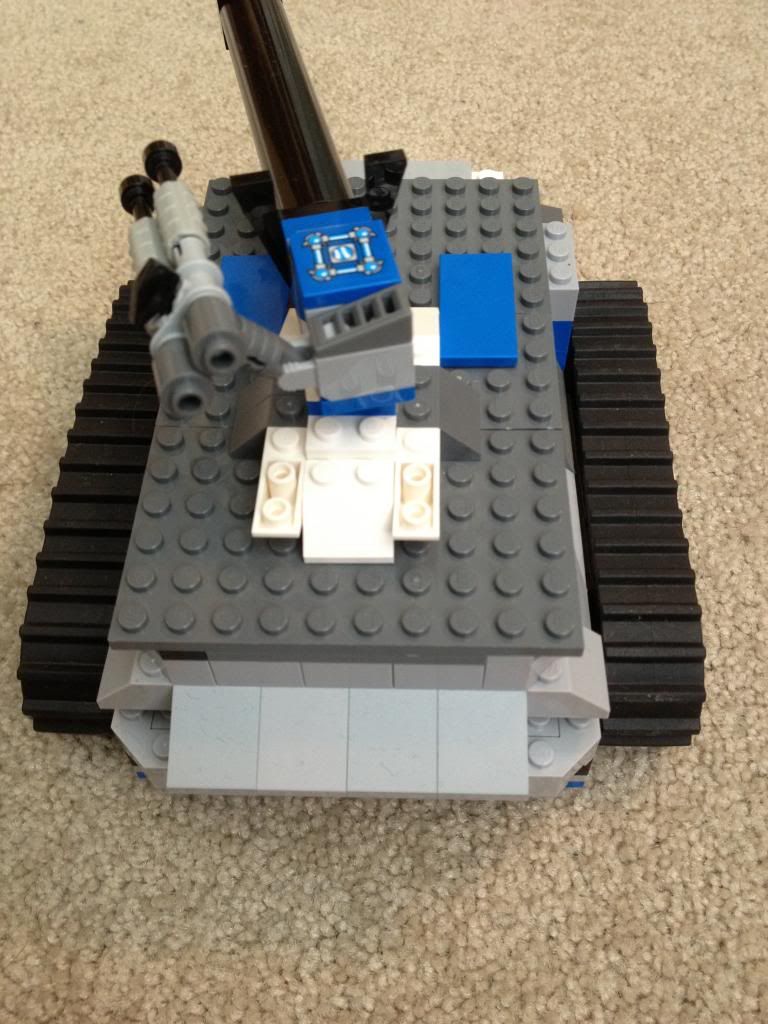 I just realized I forgot to take pics of the interior. Oh well.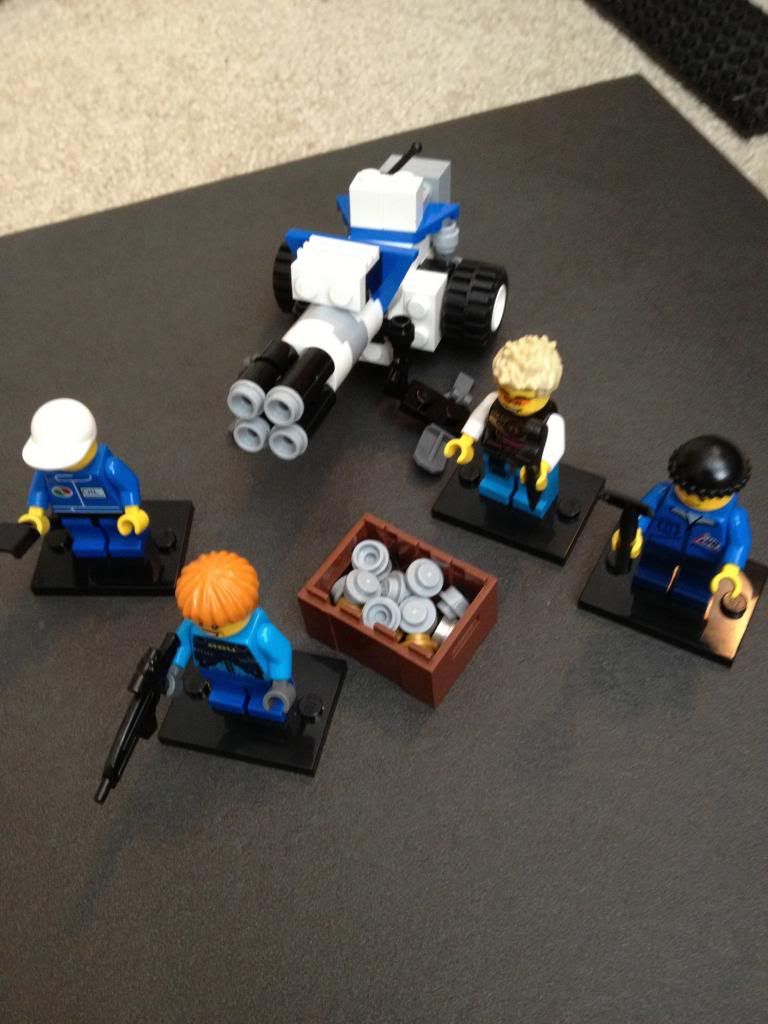 I've noticed that most armies are lacking some sort of artillery. Though I think the Dutch or the Tredorians have light ones. Anyways this baby has a crew of four. Two shovel brigadiers, one soldier and a pilot. All four of them reload the guns. The soldier is used to give the gun some extra protection and the pilot is the one who aims and fires the gun. The shovel brigadiers get to push it.
It has a payload of four size one explosives (the studs). It also happens to be a size four payload launcher.
It has two hooks on the back to hold pistols. This way the crew aren't completely helpless.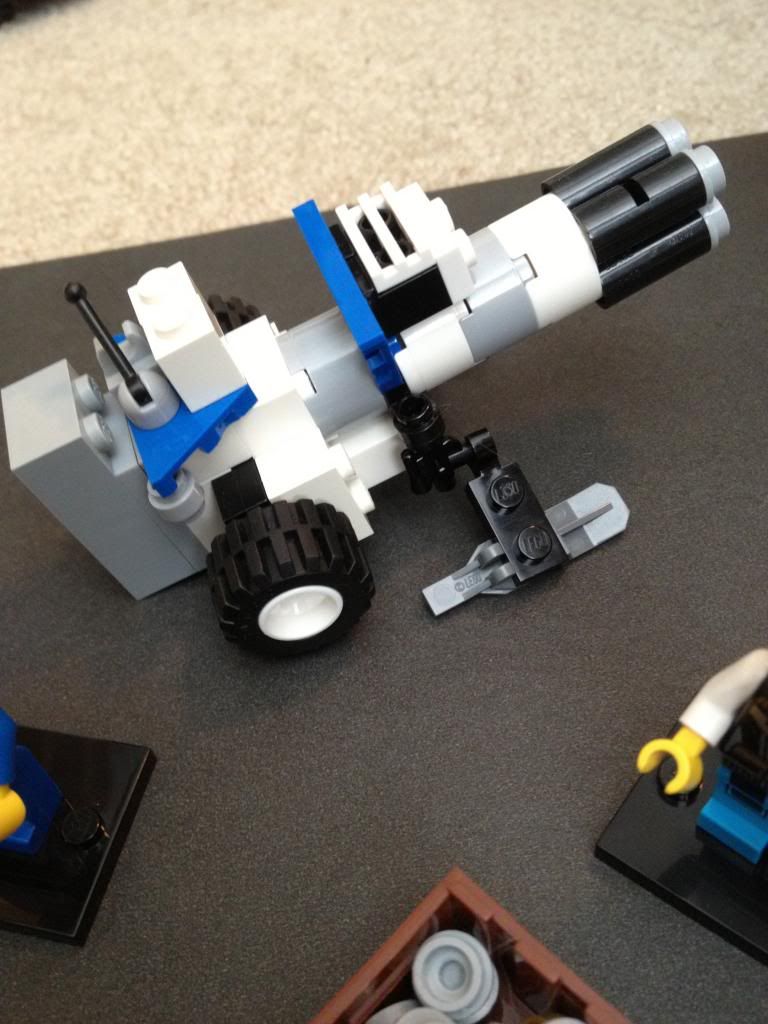 Der Verloren Hoop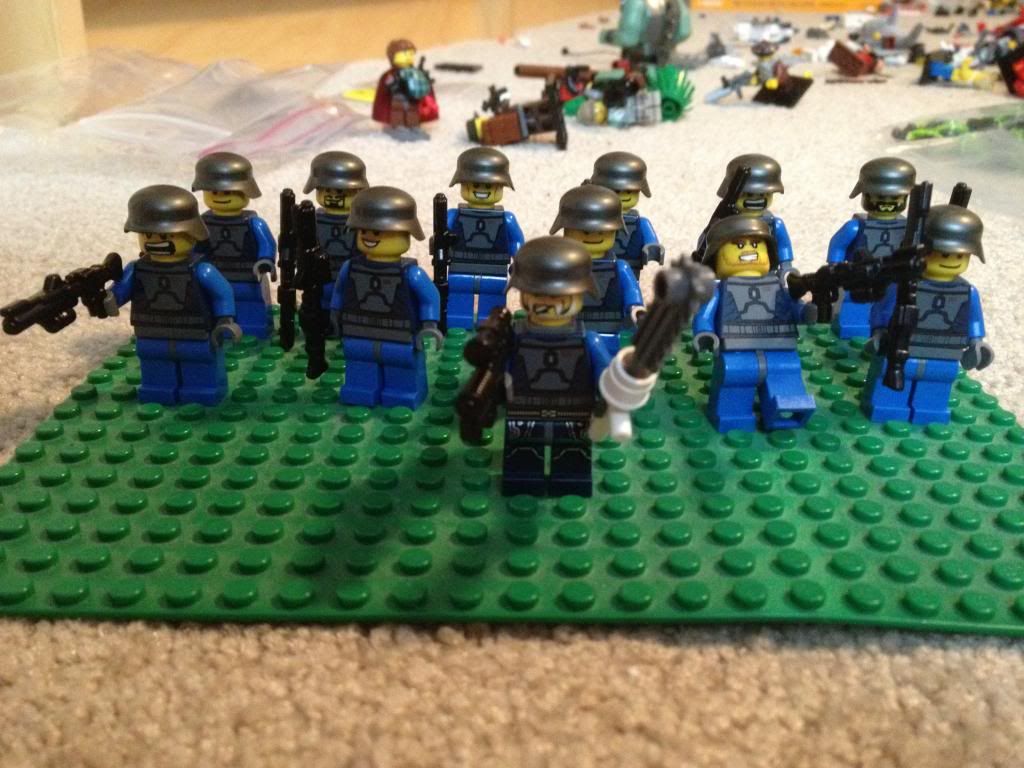 Lost Hope squads are vital to the Bavarian Ground Forces. They are usually made up of veteran troops with a few fresh recruits that replace the dead squad members.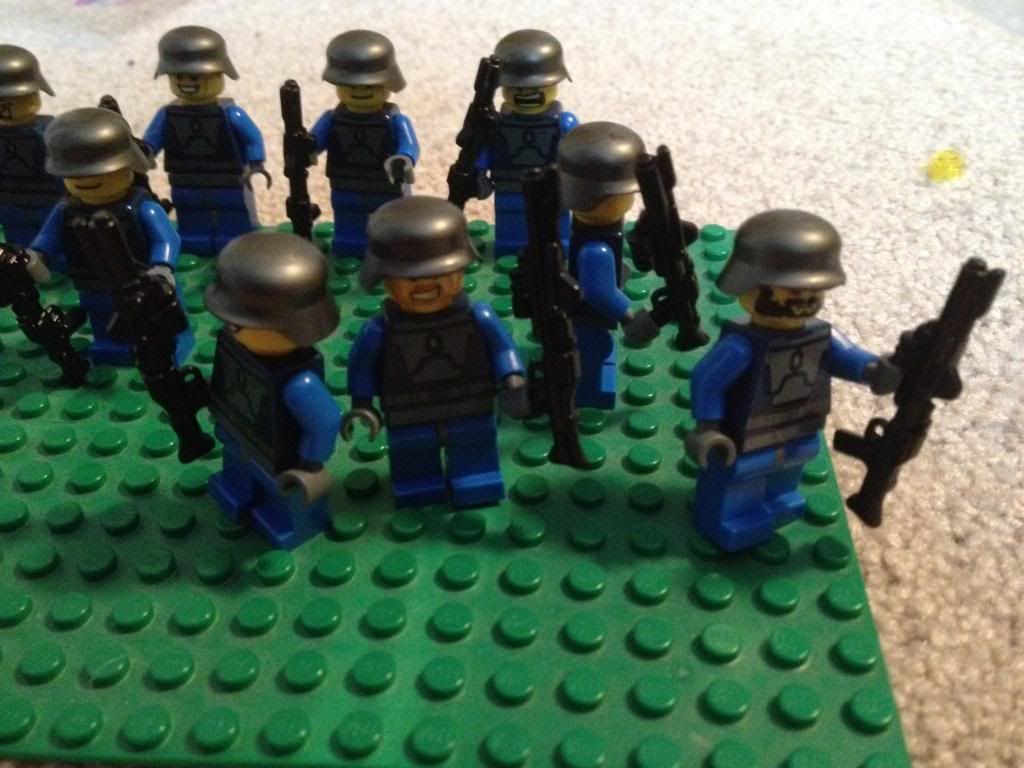 The Lost Hope doesn't rely on the Stg Vampyrs like other squads, instead they use Mondragon Rifles because they're more accurate and require less maintenance at the cost of having a lower rate of fire.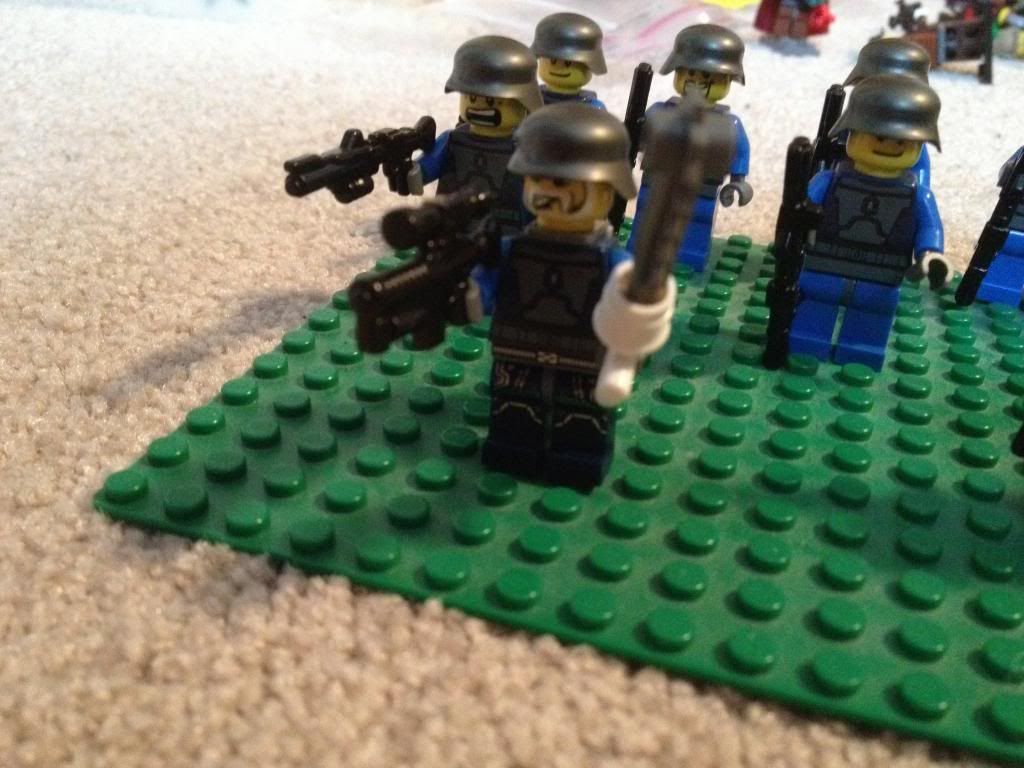 Lost Hope Officers are usually very tough, experienced and courageous. They are expected to charge into minefields, break heavily armoured formations, destroy barbed wire with their boots and do whatever is beyond expected.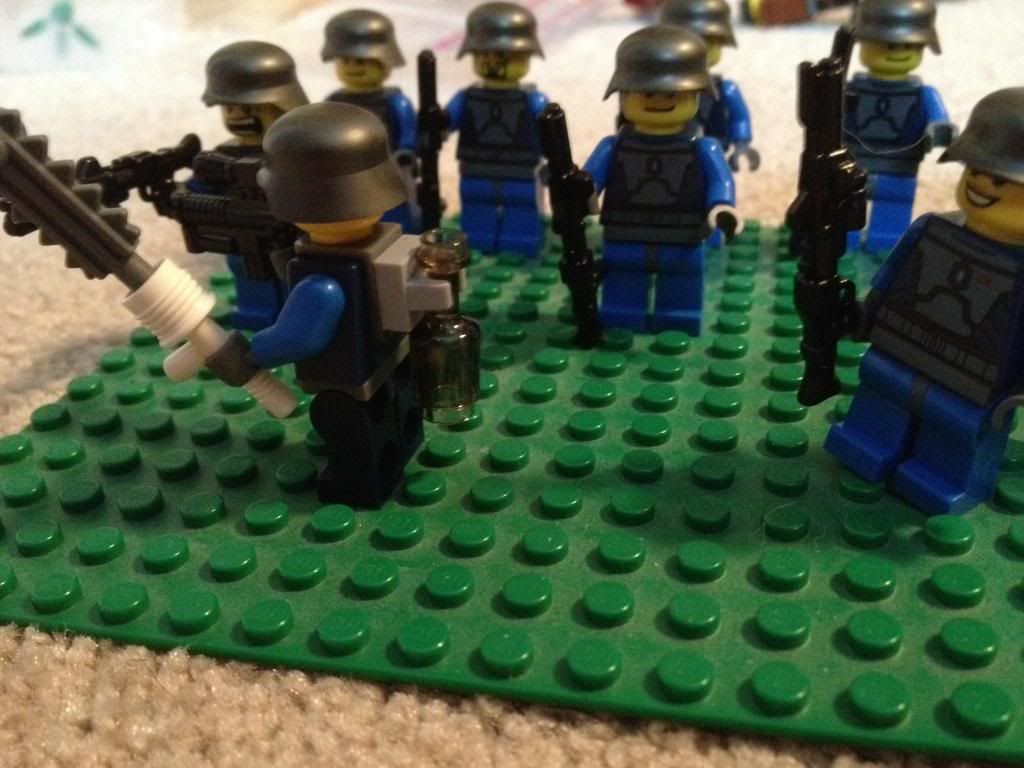 They are also given bier to distract them from their grievous wounds or if they want to take a break.