Due to an outstanding court restraining order Randalf missed out on helping Fredo Bawbag with his magic ring. However, despite this Randalf is still determined to groom... er... recruit some halflings into his services. What services these may be is probably a question best left unasked.
Immortal Wallies for reference:
http://brikwars.wikispaces.com/The+Immortal+Wallies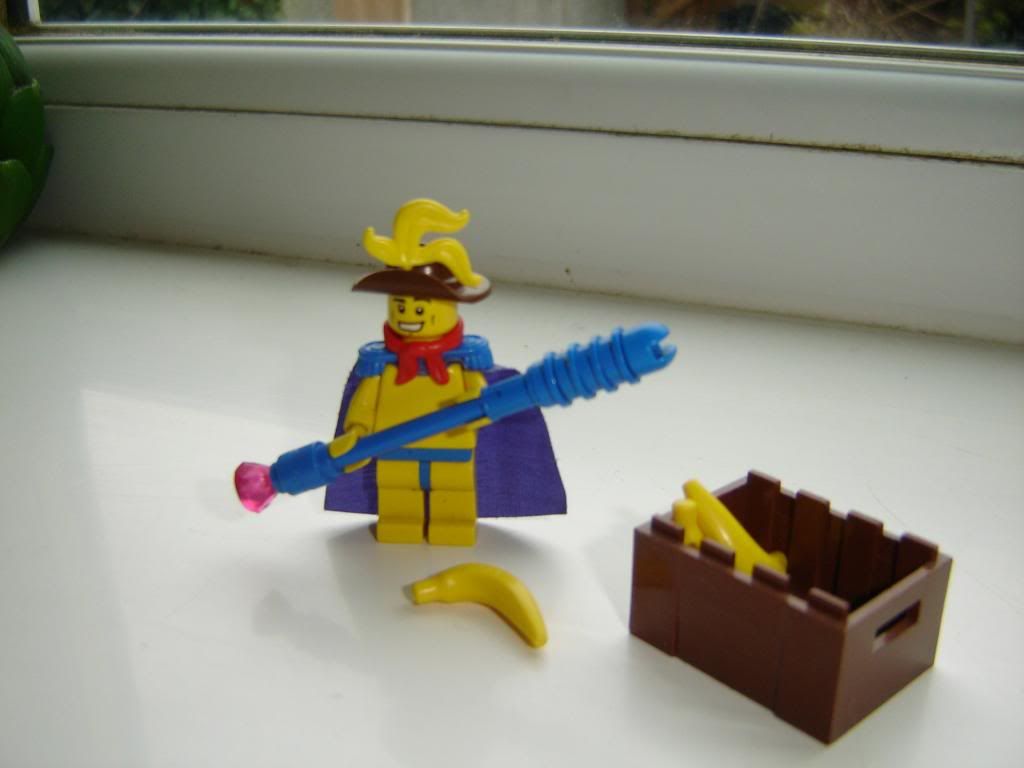 Randalf's magic staff has a ribbed knob for maximum pleasure. This alone is cause for terror.
Being a wally in the Immortal Family is a living guarantee of a daily beating and/or disintegration. While not being able to die it still hurts, a lot. Randalf has developed a defensive strategy that can unsettle and drive away most short range using Immortal Maniacs looking to wipe him off the face of creation.
Eating bananas in a libidinous manner...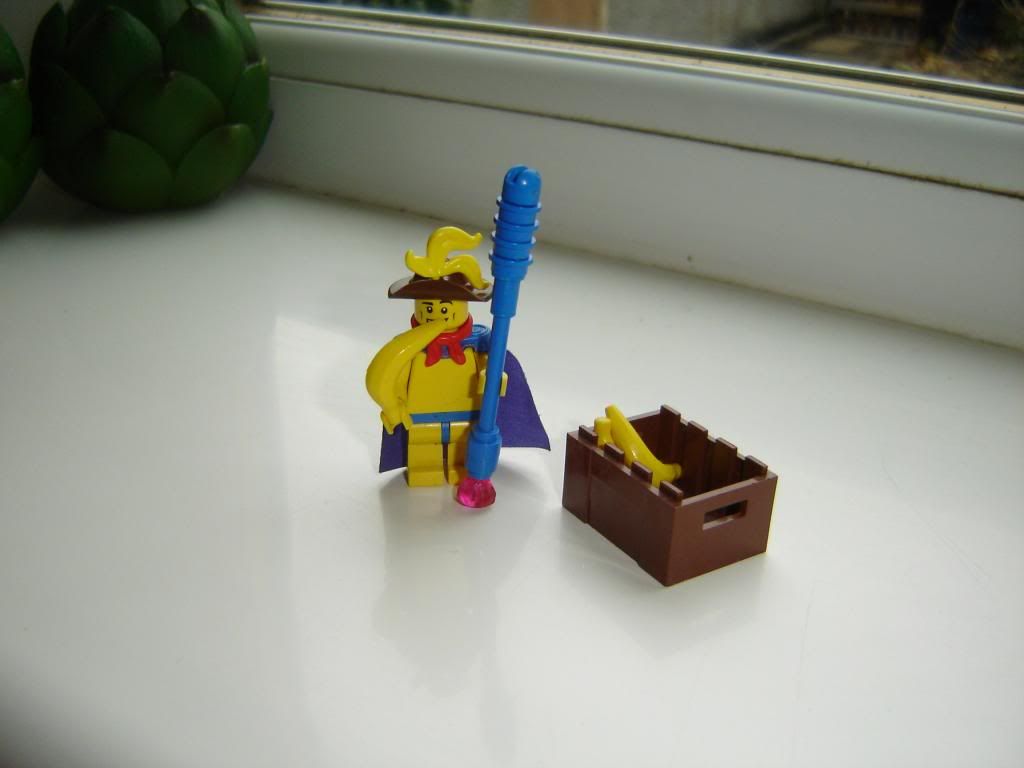 Elite Immortals just nuke it from orbit but it's guaranteed to drive most Immortals and mortals away.