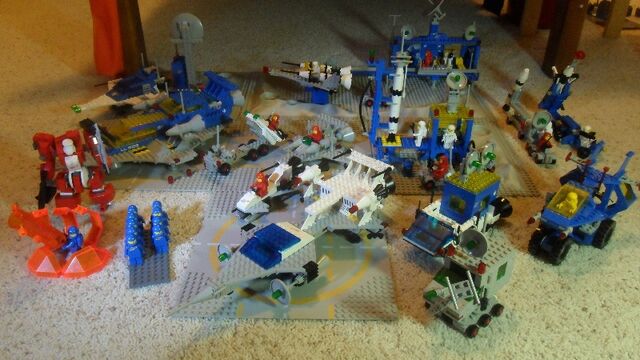 Current Army. It includes 16 Blue DSM, 5 Red DSM, one White DSM, Aibel(note, these troops are the non-set troops), and the complete R.1978 Classic Space line.
The only non-1978 vehicle in my army as of now, the LL1138, fondly nicknamed the "Popeye Mech." It wields a railgun, a TekSword, and a standard MechGun Class21.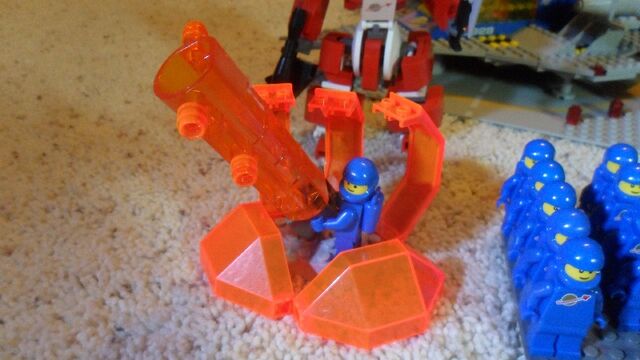 Close-up of Abiel and his giant
OTC.