The Madasses are a mercenary faction, a surprisingly large one, consisting of many different kinds of minifigs, vehicles and creatures. Most of these hail from different planets, some are exiles, some are robots, most of them joined for fun. The Madasses are hired guns, but their prices are surprisingly low. All they want is a good fight; they already have the teknology to ressurect themselves and travel through time, and money isn't really an issue. In a few cases, they even fought against themselves.
I am going to post a few units every once in a while. This is mainly because my army is the polar opposite of Asterios; instead of a large, boring, uniform mass of identical minifigs, I have a gigantic amount of variation in units. And I want to write little bits of backstory for each of them. Yep. It would seem logical to include a group shot of my army, but that would spoil the fun.
Additional pics and backstory will be included in spoilers, for the poor people with shitty internets. Because I can't be arsed to scale my shit down.
So, let's get started with the
HEROES
-Bastian Armadeus
"All hail the Madasses, who will...
Oh, sod it. Speeches suck. Guys, rules are as usual. Minifigs are one point each, small vehicles is three, large vehicles six and that asshat over there nets you a bonus ten points. Yes, that one, Pseudo, the one with the copious amounts of flammable fixative in his stupid blonde hair. I'll get the winner a nice drink and a day off, now CHAAAAARGE!"
Role: Leader, juggernaut
Cassida Armadeus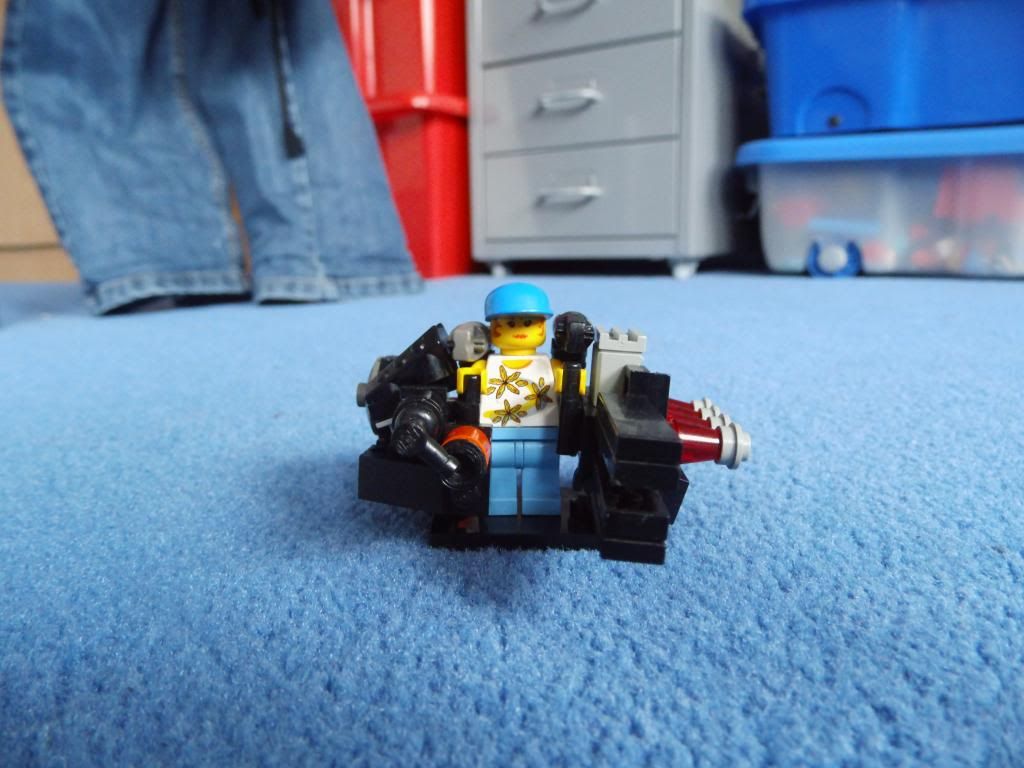 "Could one of you boys go to the beertank and fetch me a new shirt? This one is soaked with blood. And on fire."
Role: Hero, long range, anti-tank, anti-infantry, pyro
Pseudo-Warhead
"CKHAKHAKHAKHAAAAAAAA!"
Role: Villain, Anti-Minifig, pyro, being insane