The newest addition to the Danish Mandalorian army, The Heavy Support Mech 2.0 or HSM2.0!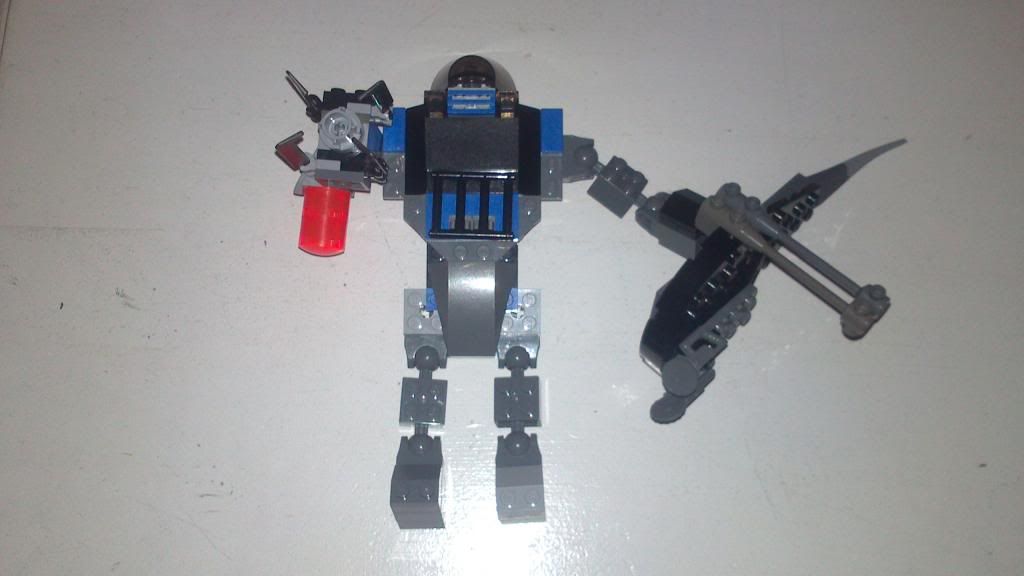 The weapon design is based on the Hunter from Halo. The HSM2.0 was designed by the Danish Engineering company 3D-Tek.
It was designed to protect infantry against artillery and tanks. For that purpose 3D-Tek got their hands on some
OT
. They plasmarised the rare material and used it for ammo, and so the Heavy Slug-fed
OT
cannon was born. To add to protection they added a huge shield with build in chainsaws and blaster cannons. Enough talk and more pics:
Combat position.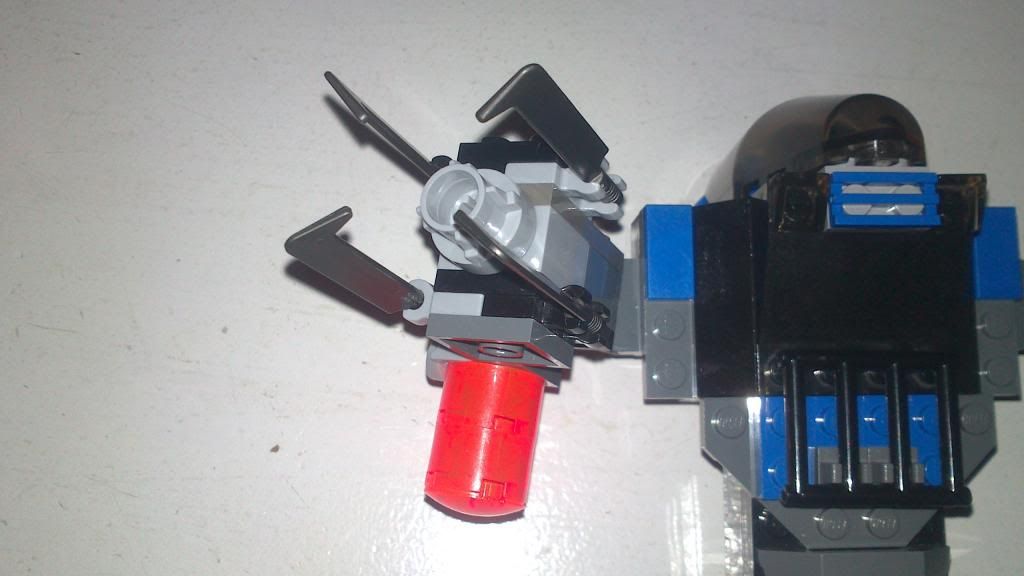 Closeup of the cannon.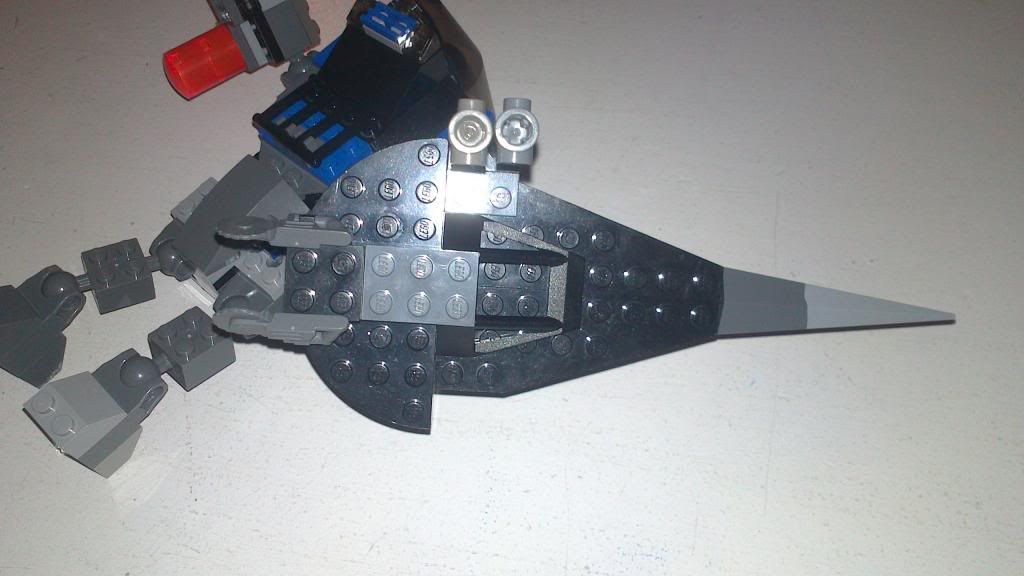 Closeup of the shield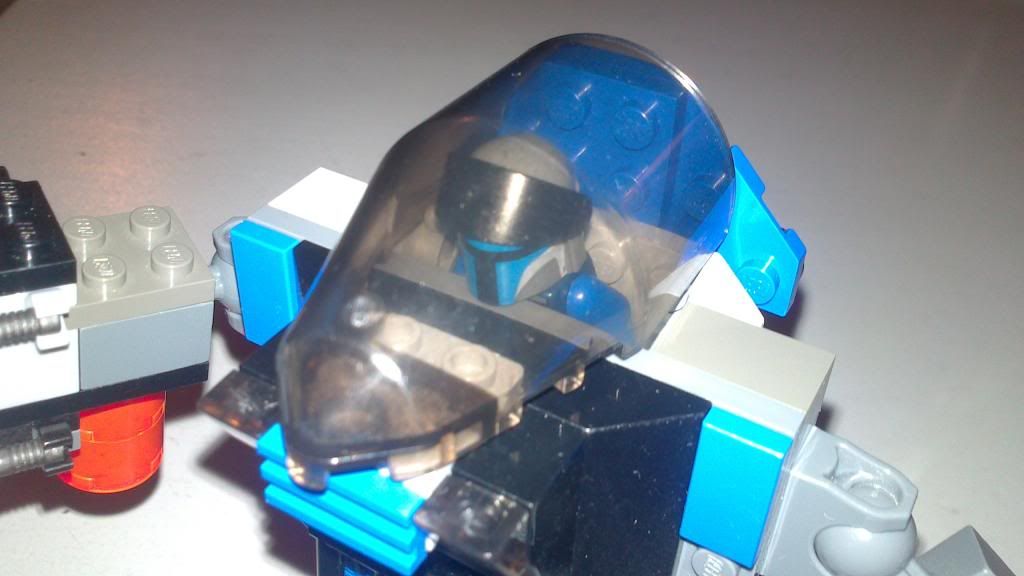 The pilot actually fits inside the cockpit.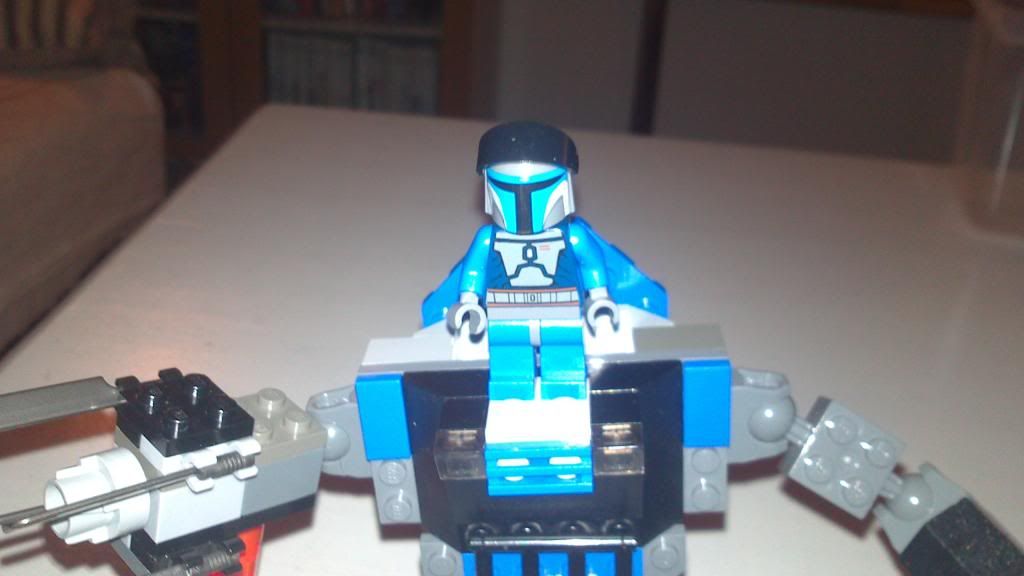 Only the best pilots gets chosen to drive the HSM2.0. The mech pilots have got a special HUD-screen in their helmets to help them shoot.
Size-comparison.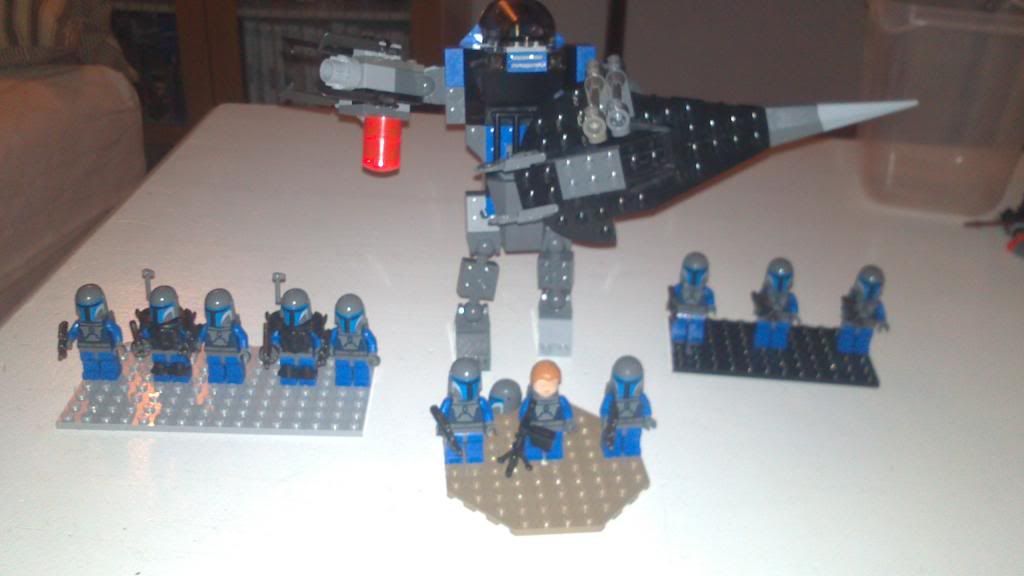 Blurry Picture, but it captures the essence.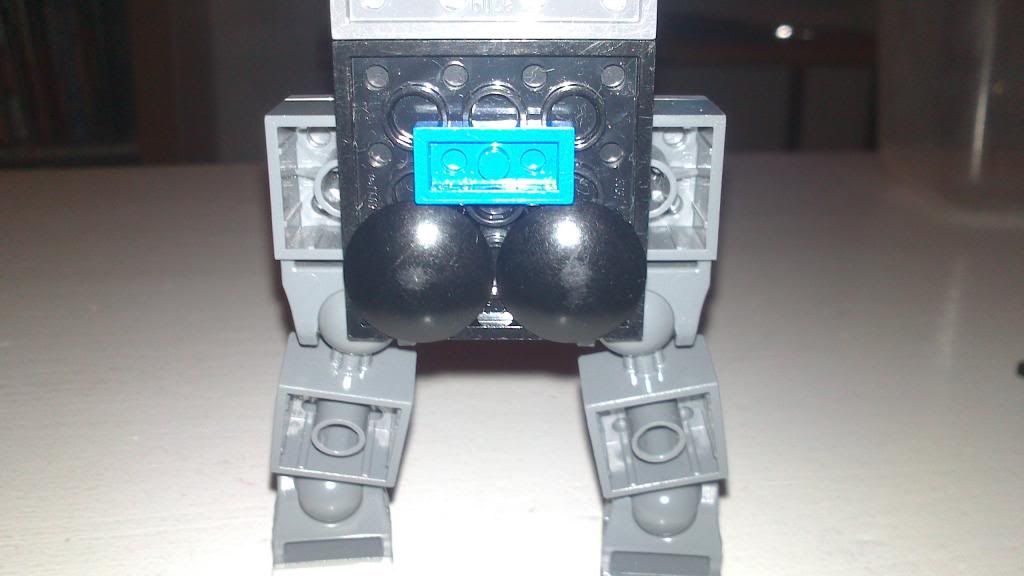 Also, it has buttcheeks.