Some of you may remember my Persian army and their Taj Mahal-like palace: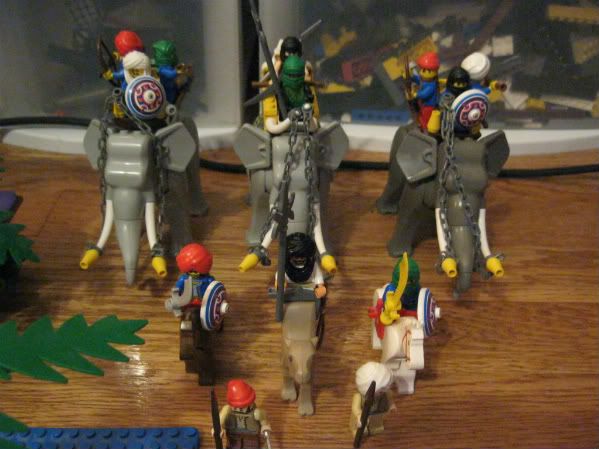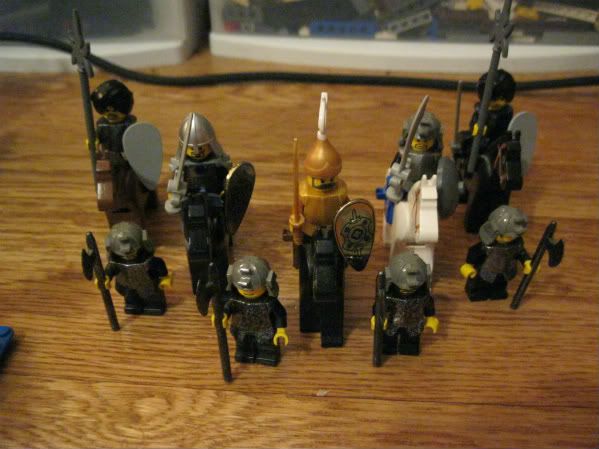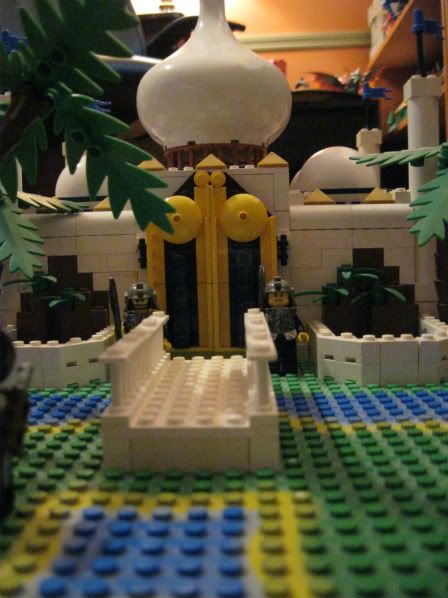 Some of you might have also caught a glimpse of this palace at the beginning of the Temple of Boom forum battle:
This is actually the new Persian fortress.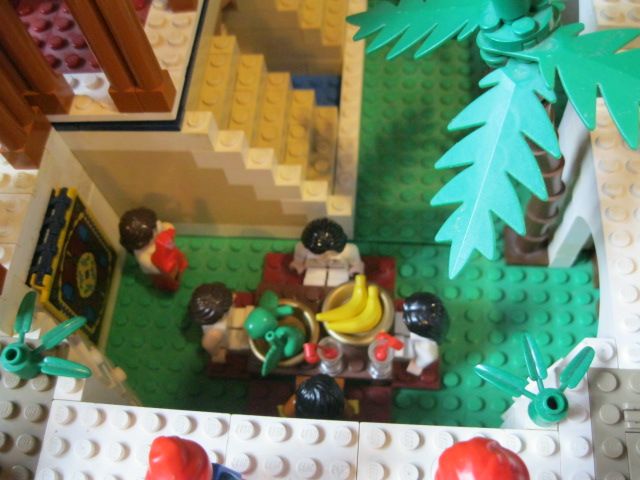 Here is the king's harem in the courtyard.
The rug lifts up to reveal a secret hiding place.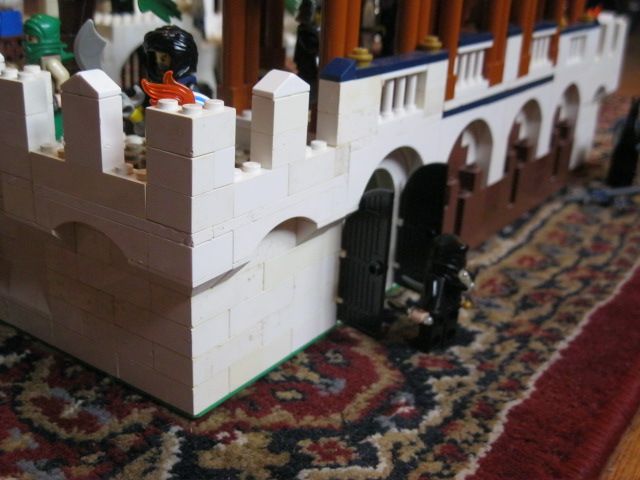 The rug on the other side reveals a secret entrance.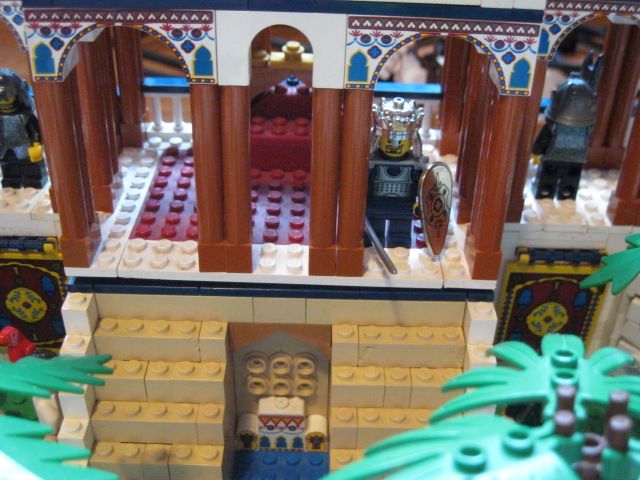 Here is the new leader, King Ali, in the throne room. The fountain beneath him...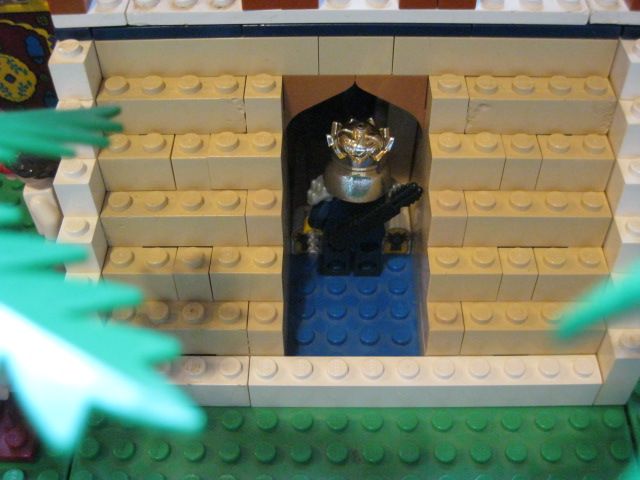 ...isn't just a fountain, it's a door...
...to a secret treasure room guarded by a genie!
My Persian army has also undergone some significant changes since I originally created them. During June 2012, the Persian army fought in the Battle of the Rising Sands: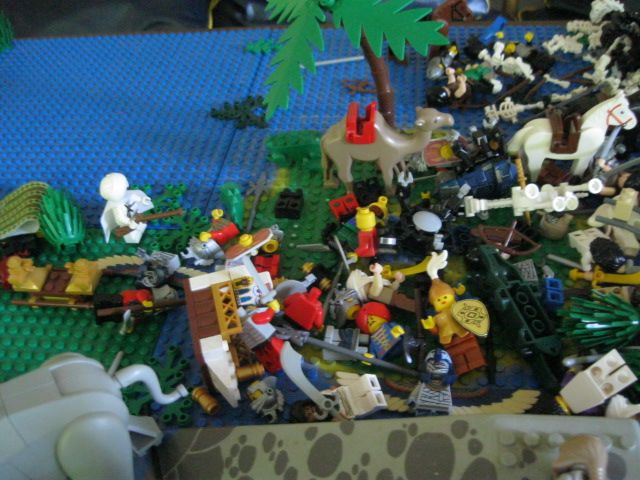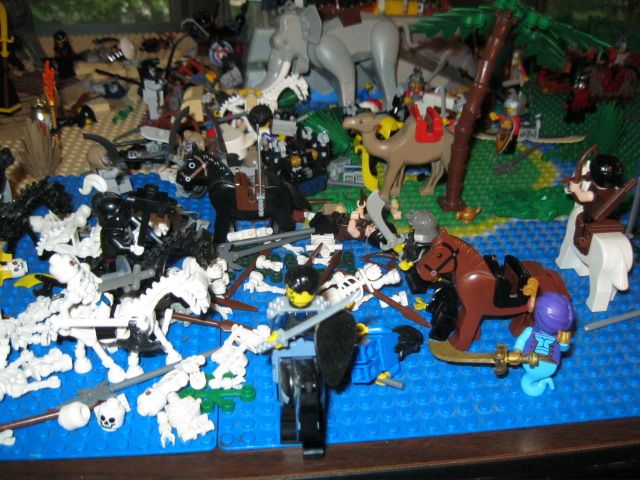 Although they won, almost everyone was wiped out.
The sultan was slaughtered at the hands of the Crimson Knight, who promptly devoured the king's head. In the aftermath of the battle, I decided to turn Prince Ali, one of the only survivors, into King Ali, and make some other changes to the army.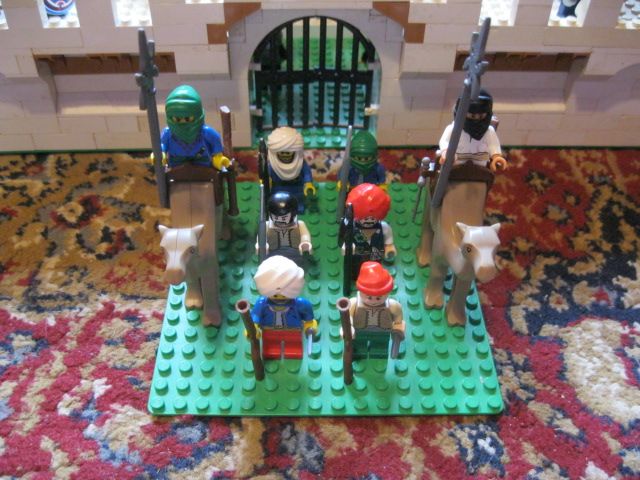 Here are some common soldiers, armed with a variety of weapons. They are unarmored and don't always have the best training, but they are brave and can survive well in desert environments. Some ride camels and act as scouts.
Here are the professional troops. In addition to the the heavily armored black guards in the back, I made some swordsmen. In the front is the Master of Blades (hooded) and an assassin.
Here is the cavalry. King Ali is armed with a bow, lance and sword. To his right is the captain of the guards, captain Aziz. To his left is another heavily armored knight. The rest of the cavalry are lightly armored horsemen with bows and swords.
The Persian trump card is still war elephants. Several different kinds of elephant saddles/towers are used, but all feature a driver armed with a lance and another warrior armed with a ranged weapon.