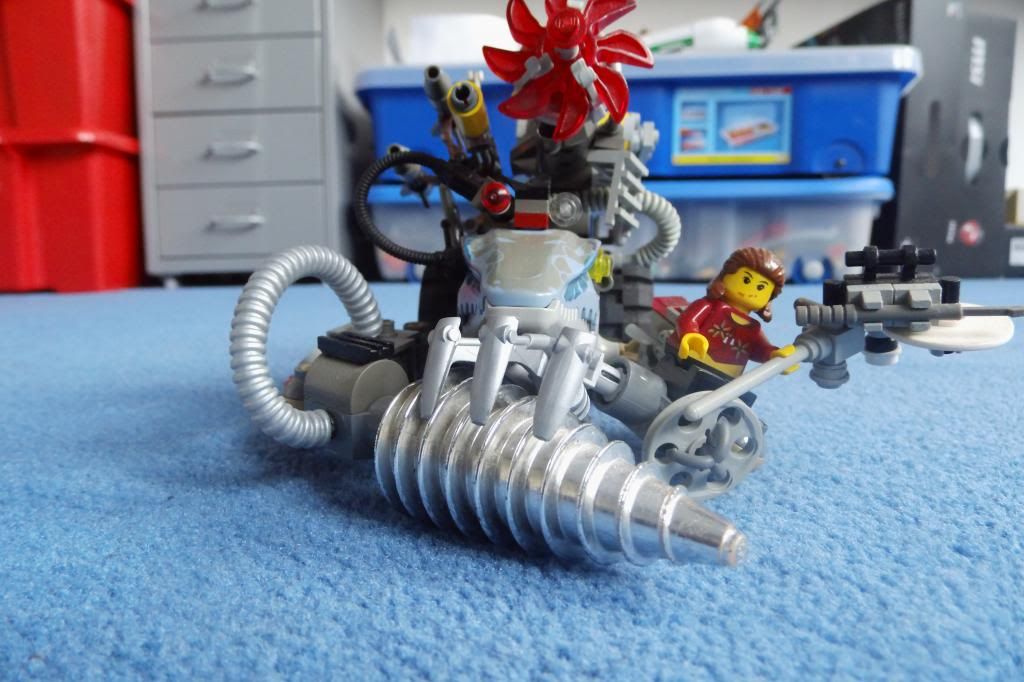 [/url]
Your pants are now feeling somewhat tighter than you are usually comfortable with.
Levi (short for Leviathan) is one of the three Big Fucking Cool War Things of the Madasses. Found washed up on a shore during a Retkonnaissance trip in an ancient lizard-infested world, Levi's body was ressurected by the combined effort of the medic Kyle and the engineer Alice. Whatever body parts were found lacking (both in general presence and overall functionality) were replaced with mechanical parts, making Levi a fearsome foe on the battlefield.
[/url]
Alice is equipped with a homemade Harpoon Polesaw, a nasty melee weapon that can reel in minifigs from a long distance and then shred them into small pieces. As an engineer, she's also able to repair Levi's inorganic parts when necessary.
The scaffolding present on most of Levi's body allows Alice to quickly get around and either repair him, or attack from different angles.
Levi's left arm is equipped with a large metal claw, a shield generator to keep Alice safe while she's perched on his arm, a boombox for metal, and a wrench, should any repairs need to be done.
Levi's right arm is equipped with a massive drill, which I'm sure you all already have noticed. Massive drills tend to deal with enemy fortifications rather nicely. And, well, everything in general. I would make a Tengen Toppa Gurren Lagann reference, but it'd feel a bit forced. For those who haven't watched it yet, do it or I will come over and stab you with a car.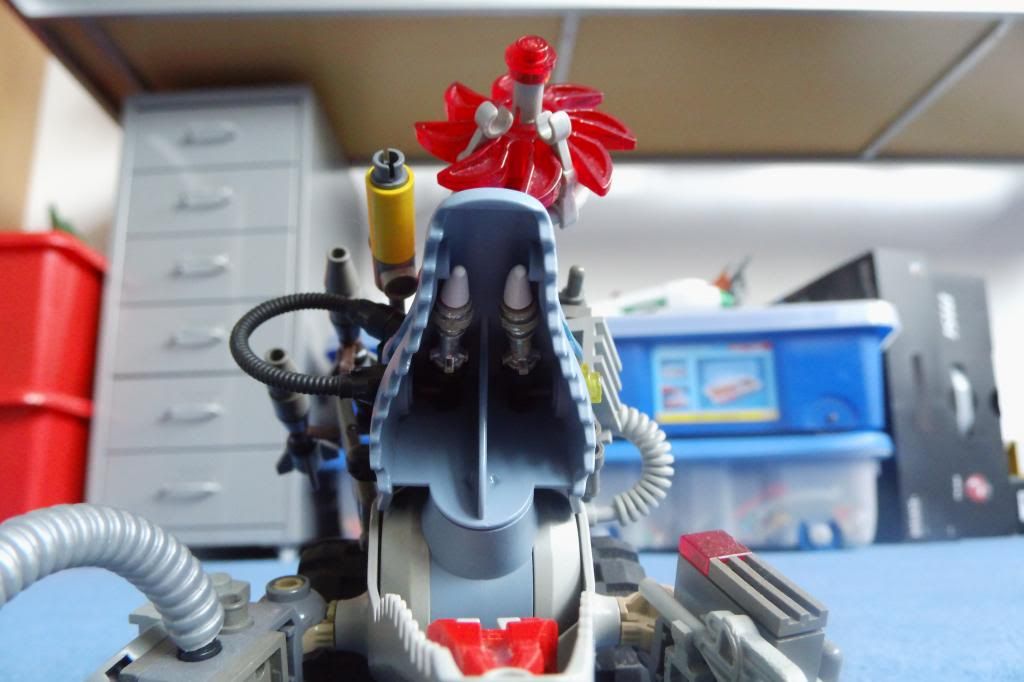 One of Levi's less immediately obvious weapons are the Harpoon Fangs. Similar to the Harpoon Polesaw, Levi can reel in snacks (tinned or not) from far away and consume them. His machinally-amplified metabolism allows him to quickly heal up tissue damage by eating, as well as gaining a speed boost to be used later.
Levi's right-drill flank is equipped with two missiles and an anti-armour cannon. Levi's bionic eye replacement allows him to easily spot targets from far away, as well as mark weak points.
On his back, a gigantic laser cannon, capable of decimating most forms of propelled artillery and dealing heavy damage to SHDT's. Its large power consumption means that it has to charge up before it can be fired.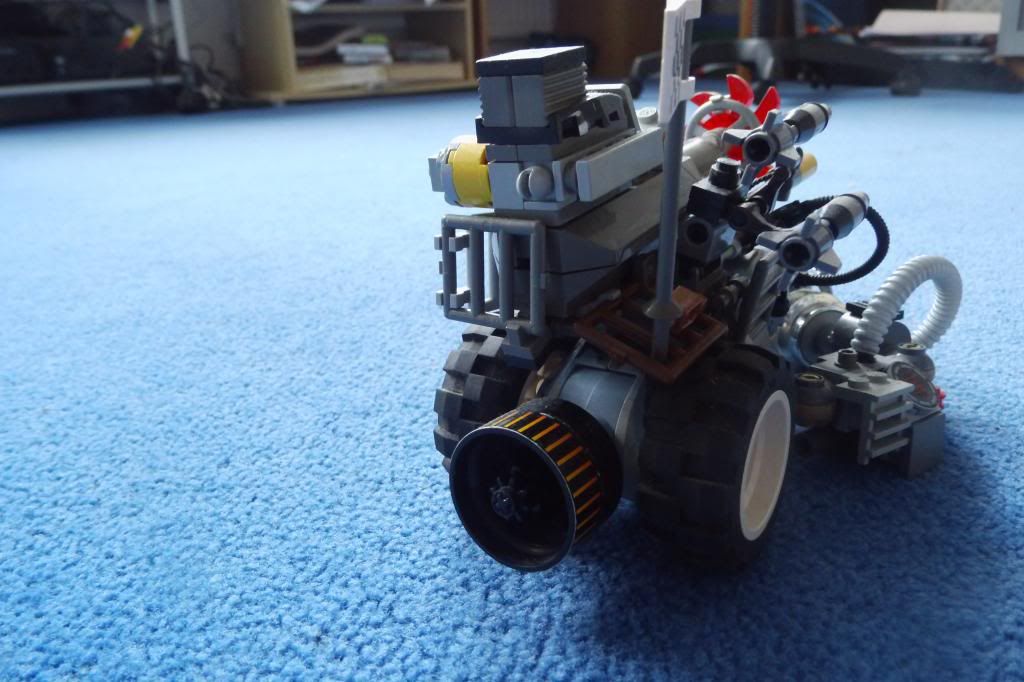 Last but not least, Levi's rocket booster allows him to get around much faster, and synergizes very well with drills.