Squidhead Dominion fleets are typically headed by a cruiser such as the Morlock, yet the strength of one SHIP is not enough to subjugate a planet. Battlegroups are made up of light frigates, such as the Rial. This warship is the smallest class capable of independent action, but typically serves as an able combatant in the fleet.
Front and side views of the
Rial
. At over 40 studs long and equipped with four forward-facing cannons, she is a fearsome adversary.
Side with its name.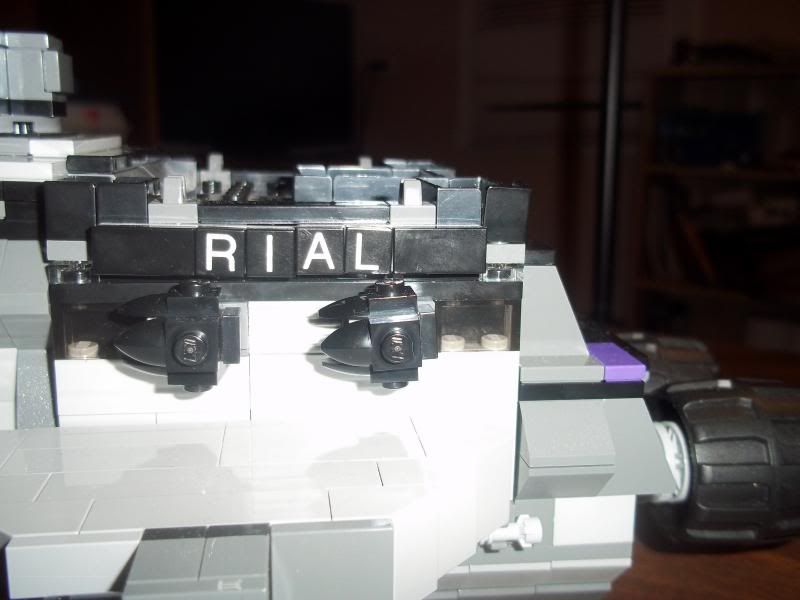 View of its dual-linked axial cannon.
The ship has a crew of five. It's commanded by a Squid Knight, a low ranking noble in the Dominion. Three Squidheads and a Droid consist of the staff.
Interior view. Ideally, the
Rial
will have three crewmen at service; the pilot, gunner, and commander. Due to the small crew, the
Rial
has unique integration with the Droid. If necessary, the Droid can be connected to the ship's mainframe, enabling it to control most aspects of the ship (Though not nearly as effectively as the crew) or assist in tasks.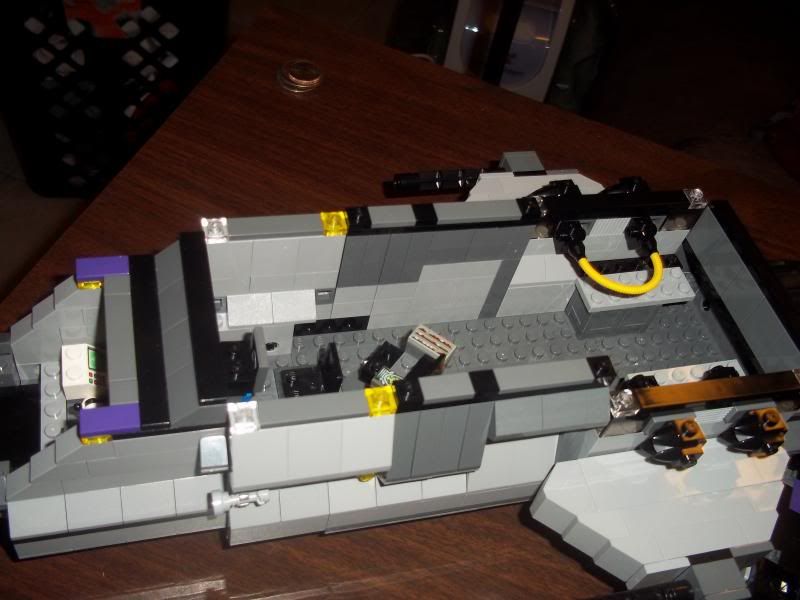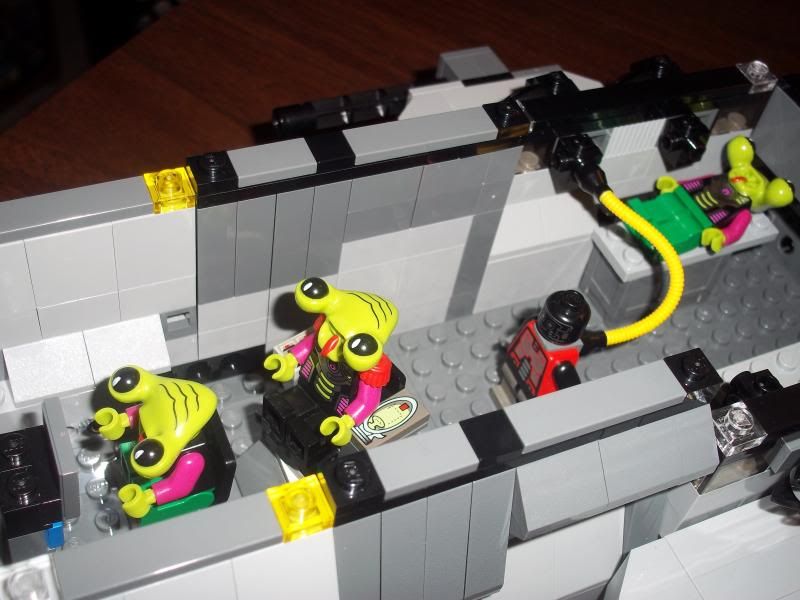 Though this ship is too small to carry strikecraft, it does carry small drones. Essentially flying explosive charges, these drones are usually deployed to cripple larger warship's engines or various systems, allowing the
Rial
or other ships to deal greater damage.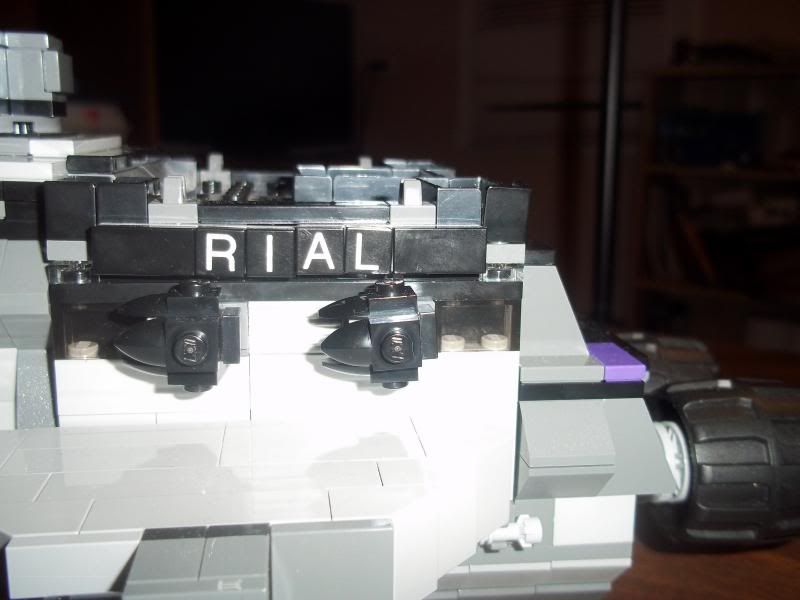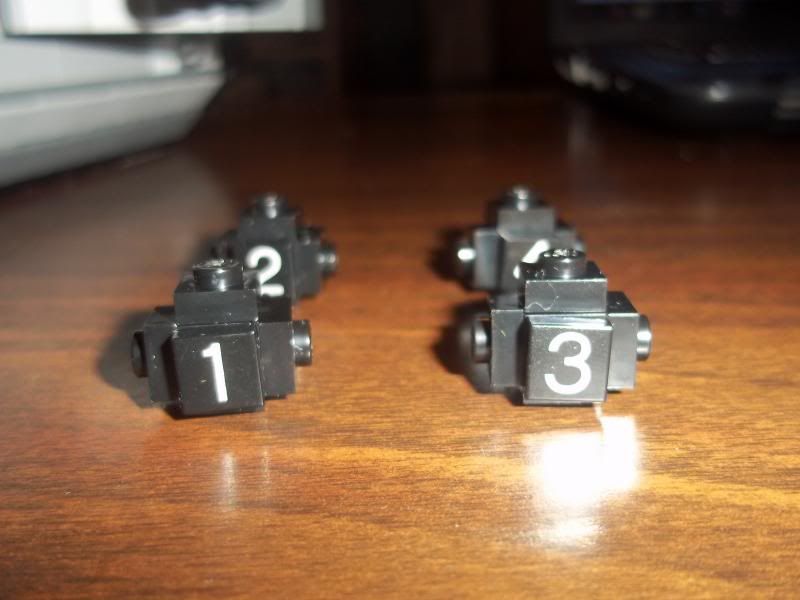 Eventually, I plan to create at least a second ship. I'm right now upgrading the
Morlock
and creating dedicated starfighters, so there'll eventually be a nice size comparison.