The Mighty CyberSkullz a army forged by a fallen empire. Lead by a mighty lich-warrior who subjugated even the embodiment of Death to battle for the Brikverse. Among them are the elite and super elite, armed with the ability to never die*(Get back up roll). They now are momentarily trapped on Planet Awesome and must fight their way out before the planet explodes. Here they fight their epic battles and advance to defeat them. *Almost all of the army contains a power which allows them to get back up after being killed. In order to successfully get back up they must beat their armor. A clear advantage in the game but also costs a large sum of points making them expensive points wise.Currently they are preparing to fight hordes of heretics and pwnies. Here is preview of their forces and power. (srry about the shadows in the photos)
Infantry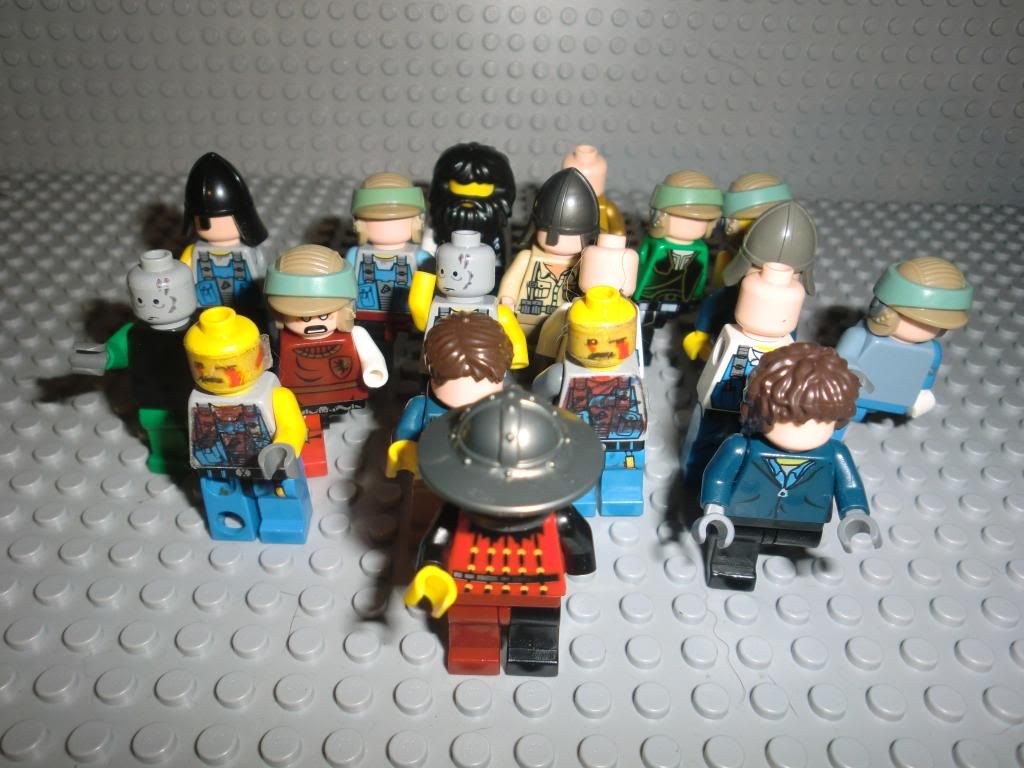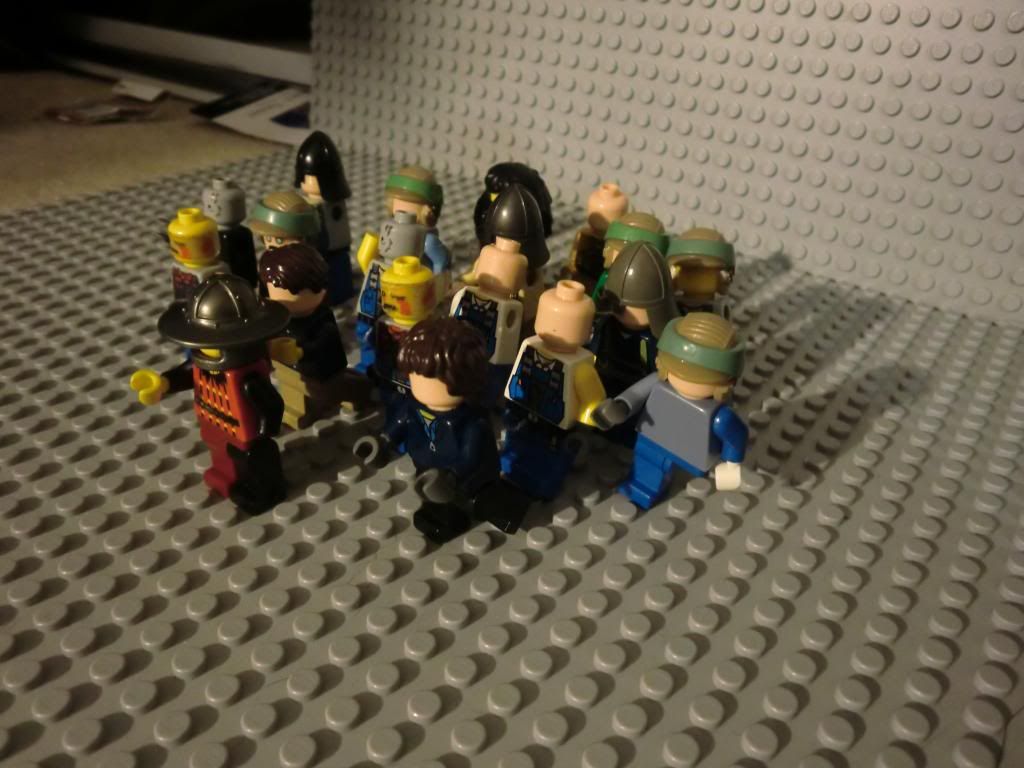 The lowest class of infantry are the zombies, the lowest of low. With a armor of 4 (helmets do not count as armor due to their ragged state) and a attack roll of a d4 they are the strongest in a mob and have a infect roll for every living creature they kill.( to zombify a minifig they must beat that minifigs armor). They have a collective 192 pts.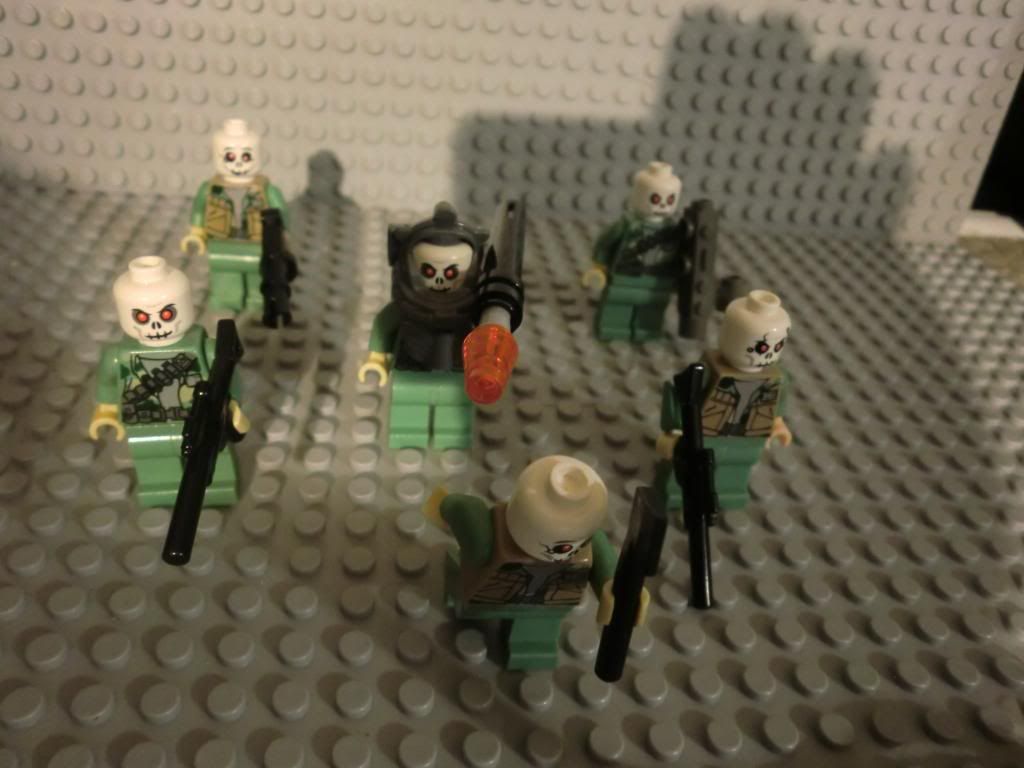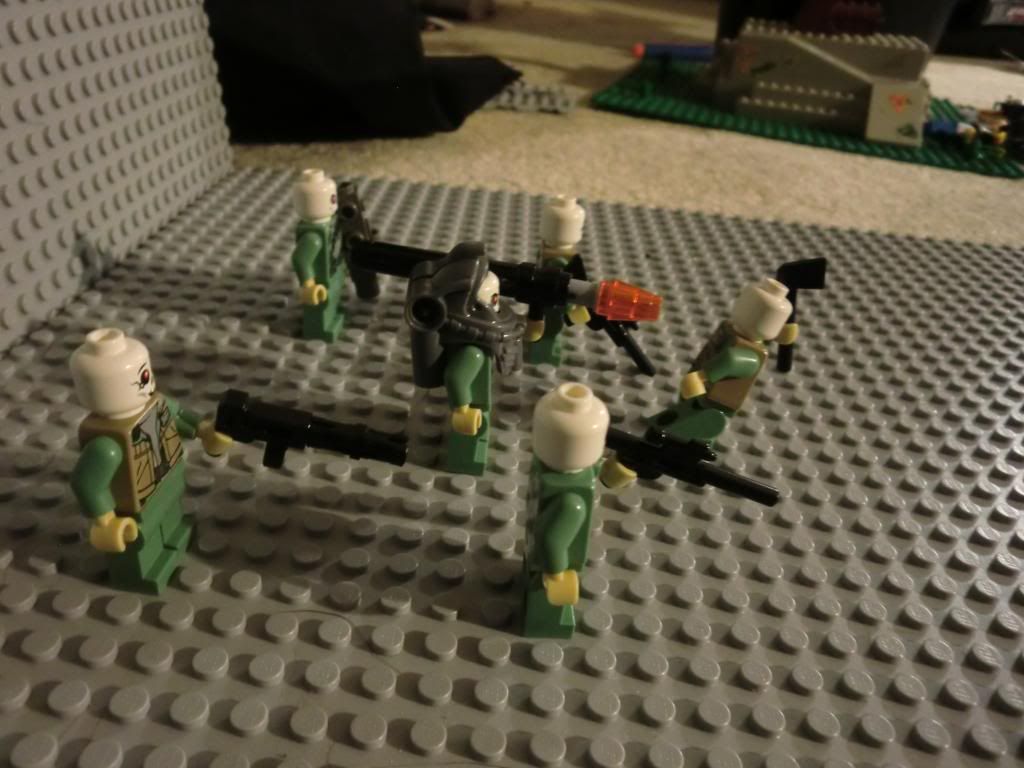 The Special Feces. A group of boneriffic skellies that barely passed the skelleton test or would have been considered zombies. These chumps are usually bait or used as a distraction of some sort and are usually wasted in the 2nd or 3rd round. They total 63 points usually fail to make it count.
The mighty shock troopers are the elite force to be reckoned with, with the combined power to blow away squads and the regenerative power to rise again makes them perfect for small skirmishes and most of the infantry in a normal battle. Being the most balanced of the infantry they have the perfect balance of armor to allow protection and still be able to get back up. Led by Sgt. Pegg Lehg They have won many battles but are still newer than most other CyberSkullz which allows for some pacifism
, they will redeem themselves and be victorious.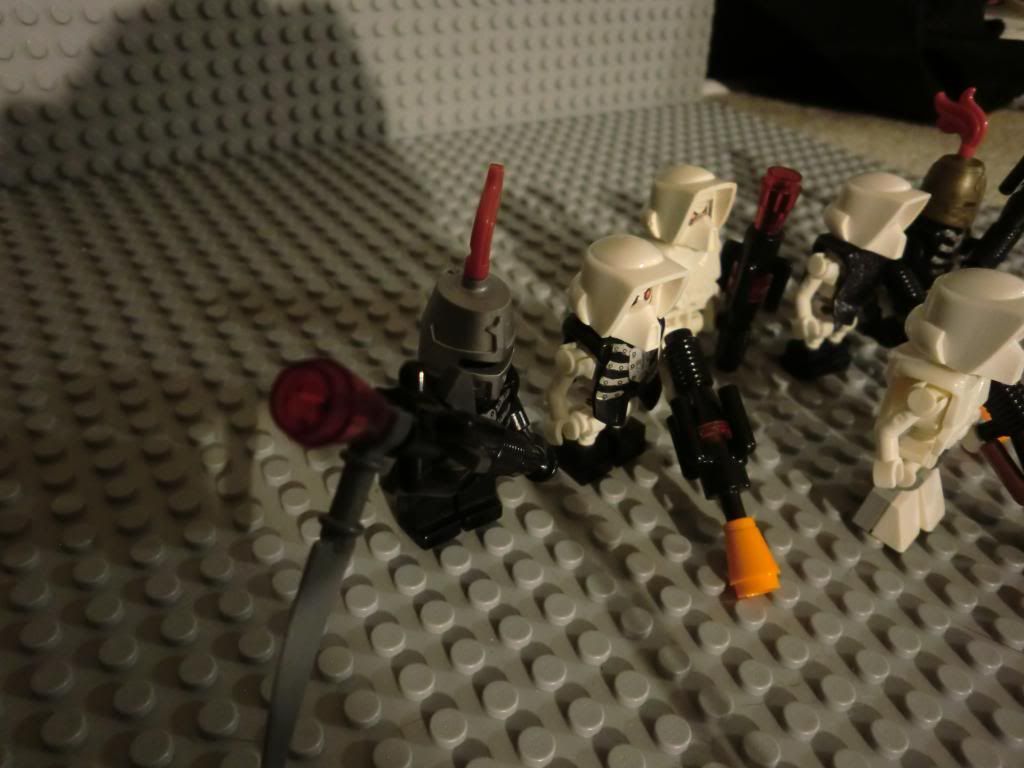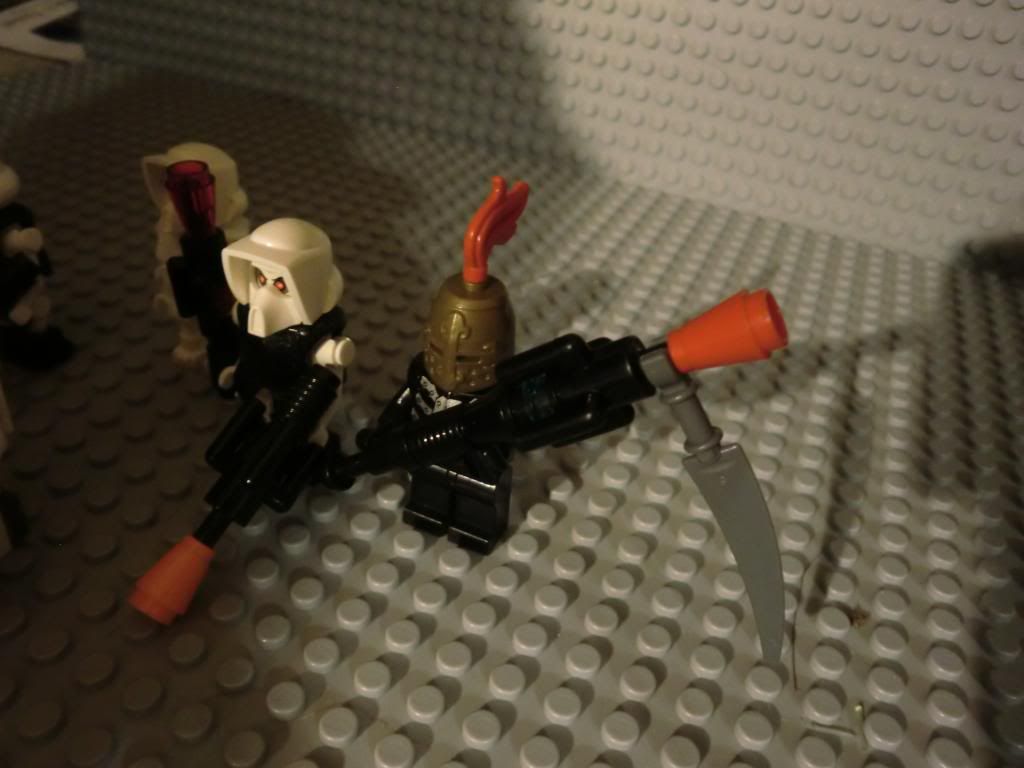 (srry my photo area has terrible lighting)
There should be more with (hopefully) better pictures.