Alrighty, so the Raven Lord is a huge enough entry to finally show off another Perwar faction:
The Tengu Brotherhood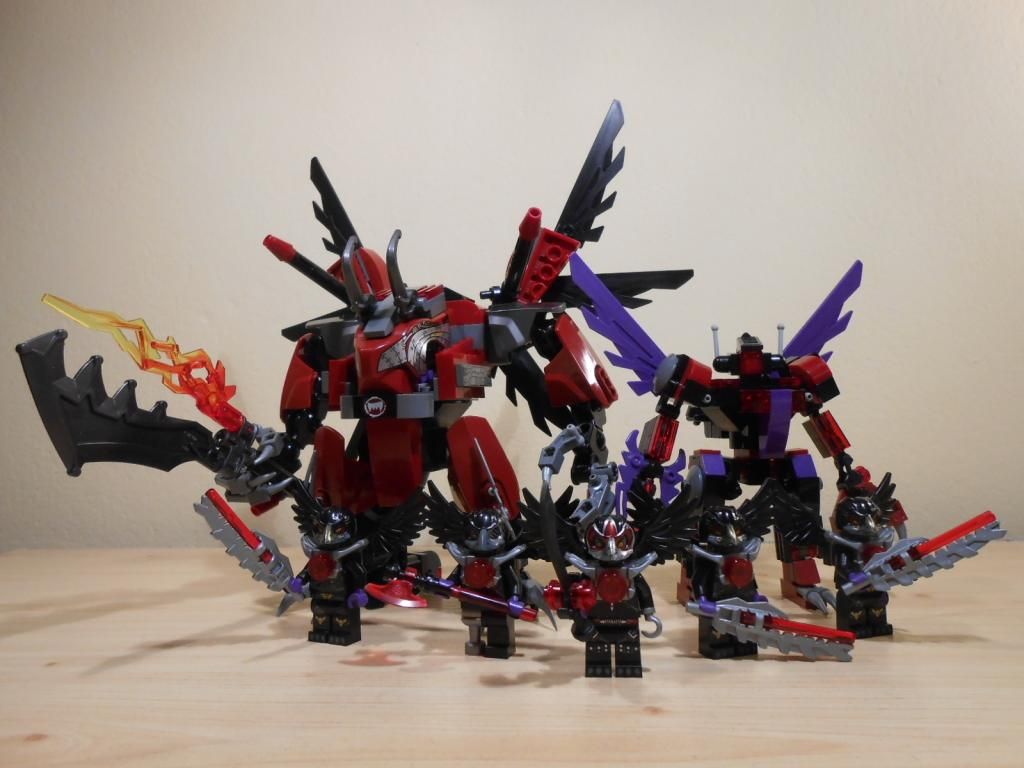 The Tengu originate from the planet T'urul, which is inhabited by avian minifigs. The Tengu used to be part of the Holy Garuda Empire, up until a civil war that caused a major schism in society, forcing the Tengu to leave the planet and set out to the stars. They currently occupy themselves as smugglers, criminals, and mercenaries to the highest bidder. The Tengu are not necessarily 'evil', rather 'morally ambigous', which conflicts with the rather lofty code of honor and chivalry upheld by the Garuda, leading to animosity between birdfolk. Since they often collaborate with forces such as Blacktron Nugen or Spyrius Robotech, the UPC view them as outlaws.
I'm fairly satisfied with the faction in its current shape, but I might wanna get some additional minifigs - just to have two units of three.