Following through on his promise to
Make Murica Great Again
, President Raygun has begun instituting a number of reforms and upgrades throughout some of the forces of the FREEDUM STATES OF MURICA.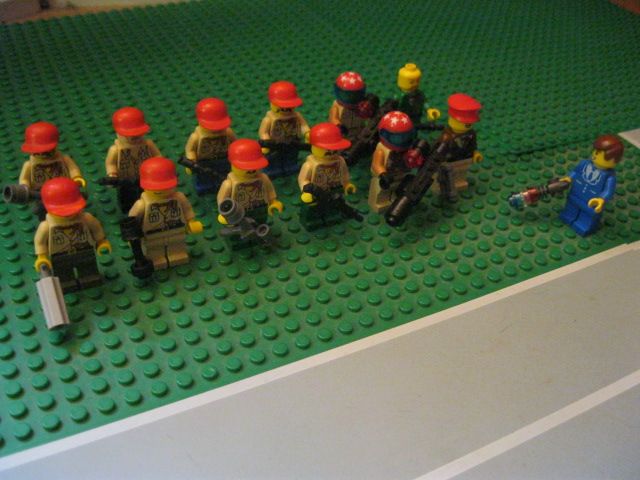 Not least of these is establishing a volunteer militia/police force/cannon fodder unit known as the red caps. Though their ranks include some grumpy veterans, they generally have little in the way of actual training, but make up for it with their spirited eagerness to fight. They believe that they are just as tough and deadly as real soldiers, and that's what matters. They wear the latest in military surplus gear along with their eponymous hats.
On the other end of the spectrum, Special Agent Johnny Dangerzone has received some new gear as well. He now wears a Tacticool Turtleneck, which comes both in black and a slightly darker shade of black. He also carries a special spy pack, capable of carrying all kinds of cool spy gadgets.
Scientists have also built the X-8 "Decimator" combat robot. It comes equipped with a jetpack for flight and is meant to provide mobile fire support to infantry squads.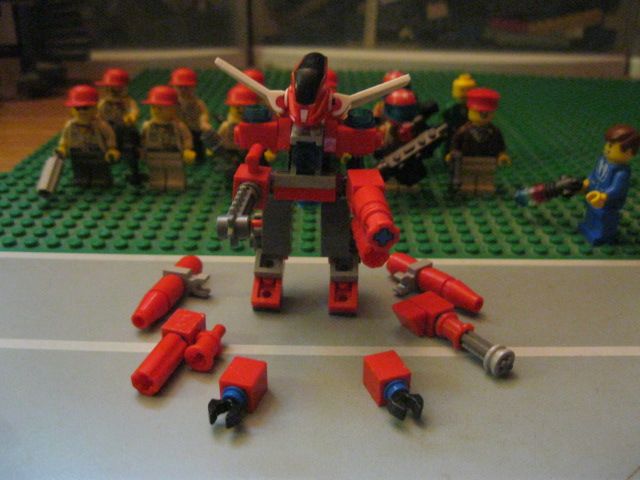 It can be equipped with a variety of different weapons. Here it is in the "Ashley J. Williams" configuration of a chainsaw and shotgun, well suited for close quarters engagements.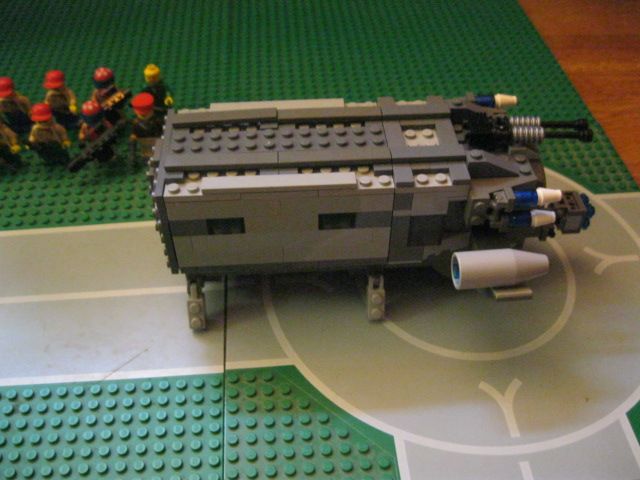 Also being unveiled is the Delaware class dropship for the Marines.
It's armed with a laser turret, 4 rockets, and a laser deflector to protect it from incoming missiles.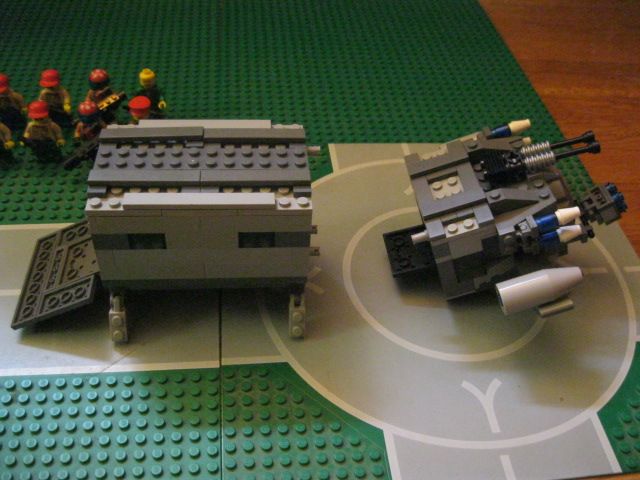 The dropship is modular, allowing the cockpit to detach from the drop pod. Other attachments are planned for the future.
A view into the cockpit, with the robot pilot.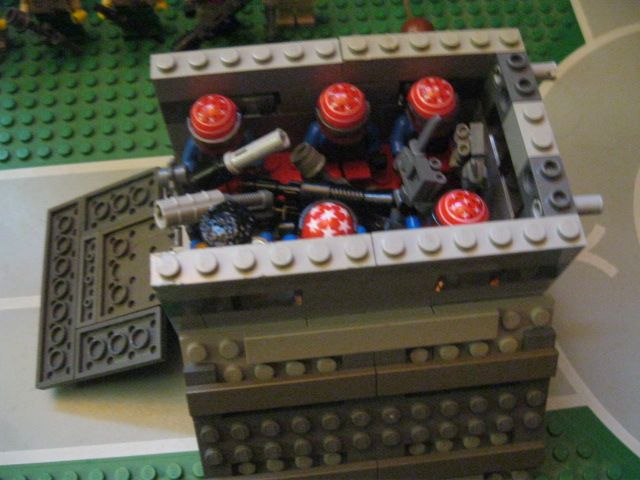 The drop pod can fit a squad of 6 soldiers.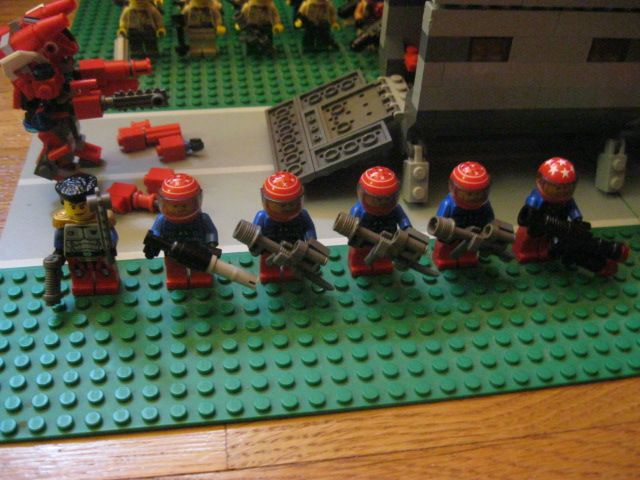 The Marines are now led by General Chesty Carver, who is generally believed to be the greatest marine who ever lived. Also pictured a close quarters specialist with a shotgun, three riflemen, and a gunner with a heavy laser rifle.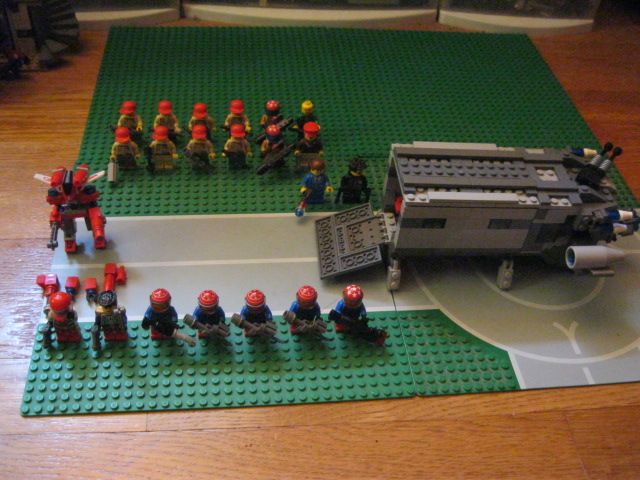 An Overwatch of the updates
Making Murica Great Again
!