These guys are something I whipped together whilst waiting for Ross_Varn and Silent_Sigfig to send their Project: Reeve orders.
This is Azcepotzal, Azky to those outside of his range of vision, the progenitor of the Bony plague featured in the battle of I-75. He's a Brikthulu cultist, a mad scientist, and in posession of the Aztec Bloodfeather Spear, an artifact that can transform any being it touches into a Bony zombie, and even reanimate dead ones.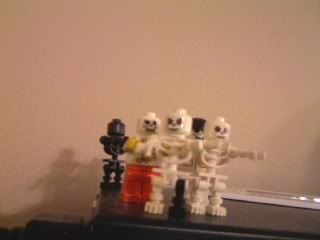 Braiiiinz
This is Scorpicus, one of Azky's most powerful minions. His exoskeleton is nion impenetrable, and his super-strength is second only to Hulk's.
Hitzipolitzi, another minion, capable of spreading the infection through the air.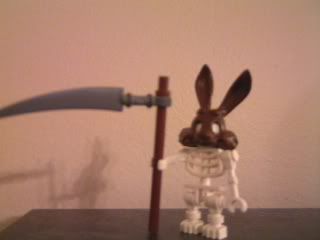 White Blindness, who can control infected animal life.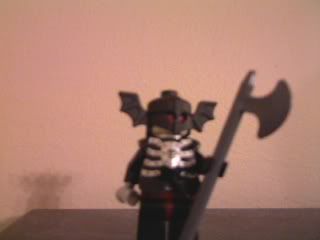 Black Rust, who can infect metal over a distance, making other enemies' blades potential starting points for more Bony carnage.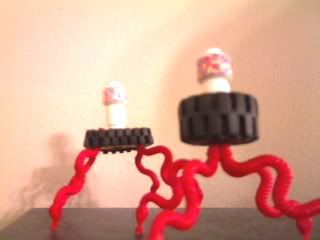 Co'atlugs, aliens summoned by Azky's spear. They have telekinesis, along with the ability to control minds.