I made these for an up and coming forum battle. They are the first I have tried to make since coming here. This is one faction, the peach is the Hero for another allied faction still to be finished, which I will post later.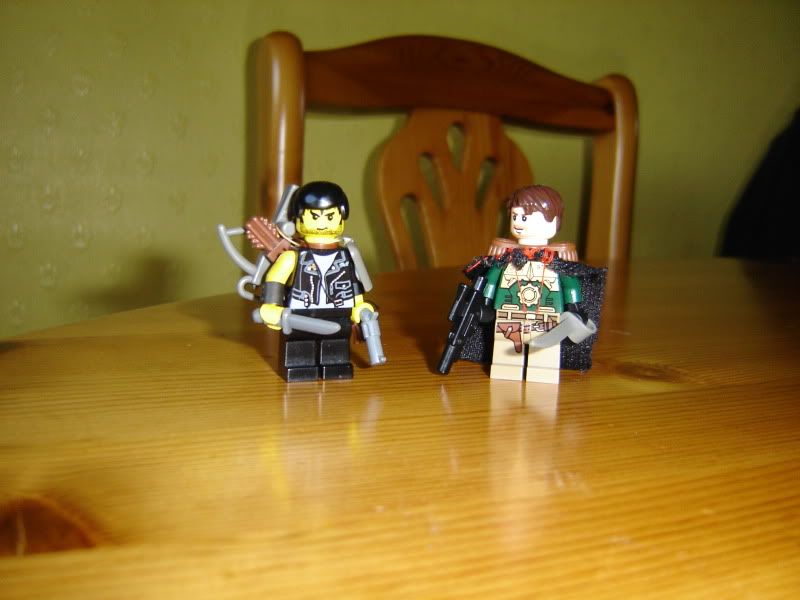 I tried to use the pictures below for each, or the best I could manage.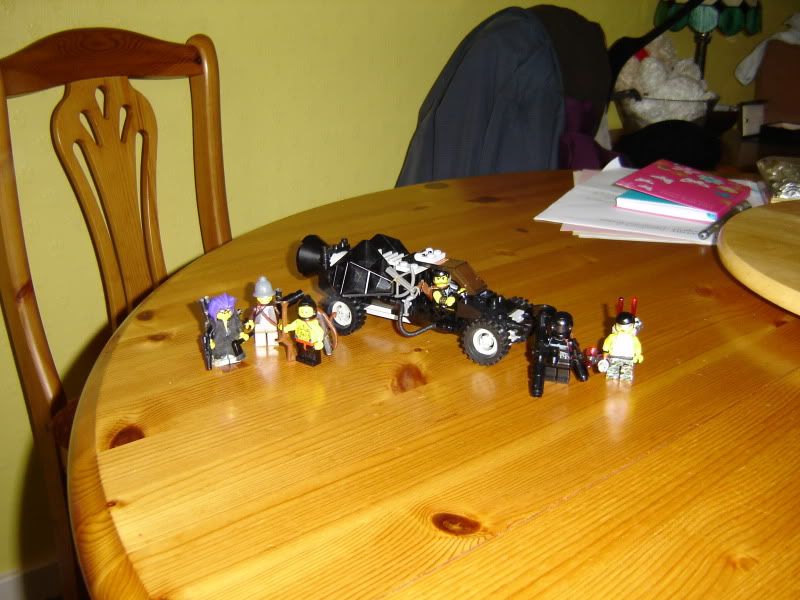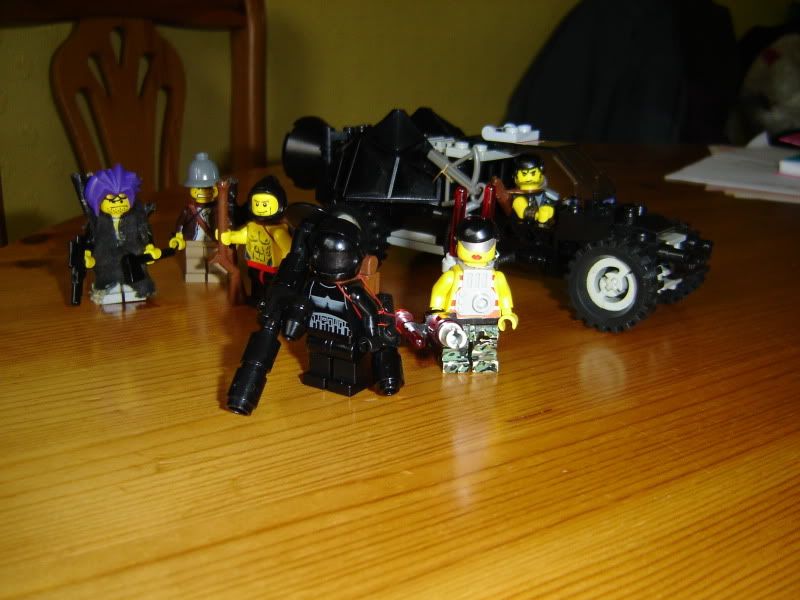 The guy in black is a reprogrammed Imperial Killbot. He is armed with a recoilless Rifle and silenced auto-blaster. The cutie in the camo's is a heavy weapons and explosives expert.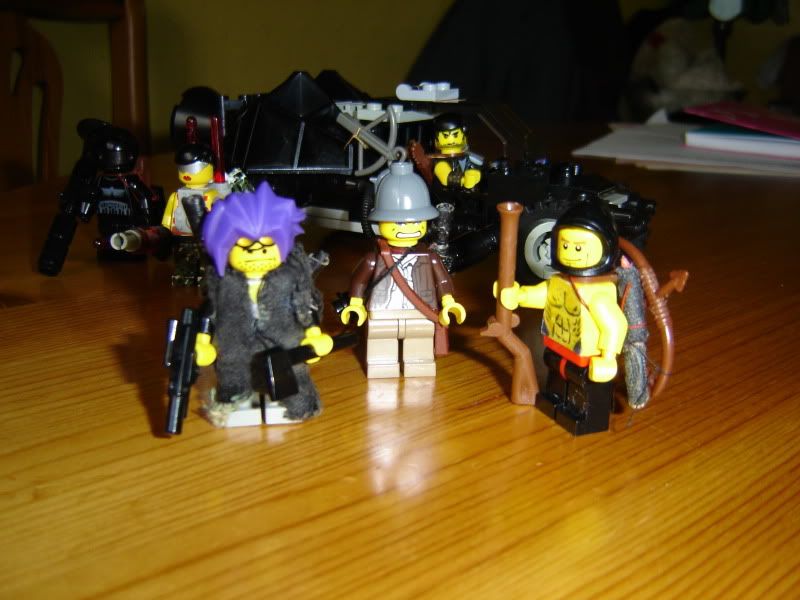 The bare chested guy is your scout and he has the stealth ability (my own rules), he is armed with bow (silent kills), knife and low tech blaster rifle with a kick. The Pith Helmet guy is a hunter (think big game/Tarzan/Africa Imperial Colonialism, wot wot) He is an excellent shot) The last with the purple hair is a Wildman and your melee weapons expert. He has loads of swords and knives and hand to hand skills).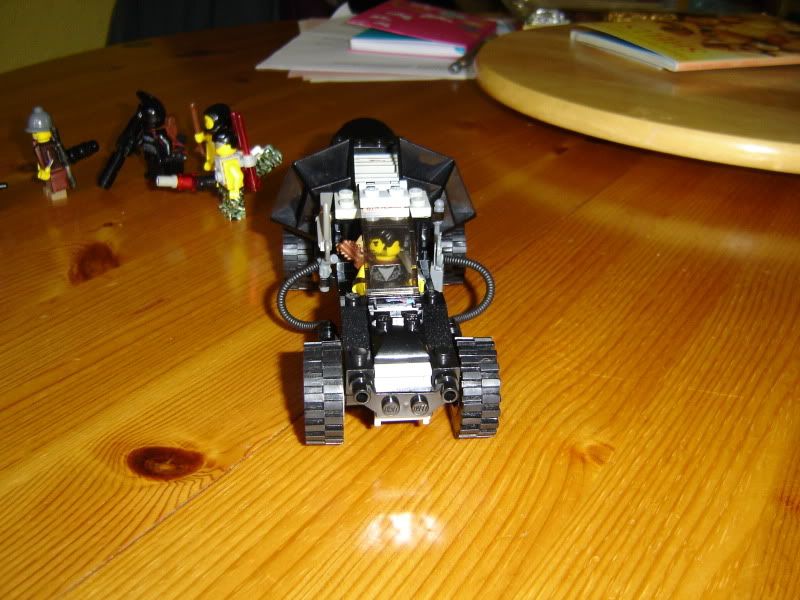 The buggy has turbo boost and some armour. It also holds more hand weapons for the Mad Max hero.