After the defeat at Fico, the mercenary force known as the Gamma Corps has been dispersed, the survivors fragmenting further as officers who escaped fought for control. With the High Admiral's head on display as an Immortal trophy, many former Gamma Corps divisions have pulled themselves together as freelance organizations, or have turned to lives of piracy. Only a few, led by Codename: Saber, the head of the R&D department, have held onto their identity and kept killing Immortals.
Codename: Saber, leader of what's left of the Corps.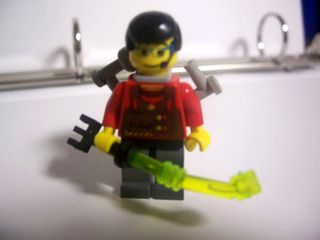 A squad of Nailers, armed with flechette rifles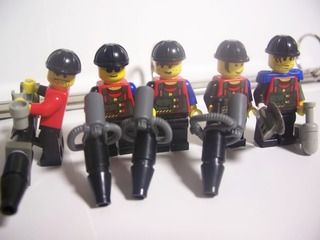 Each Gamma Corps squad has an Officer and a Specialist, each armed with weapons that reflect their squad's purpose.
Nailers are heavy infantry, their weapons designed to penetrate armored infantry and light vehicles. So, their Specialist is armed with an even heavier "tin opener", a B1DB13 Barfing Dragon. The officer has a buzzsaw and a shuriken pistol, a standard sidearm among the Gamma Corps.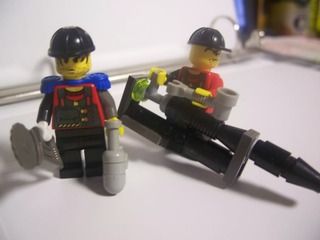 A squad of Sand Phantoms, armed with Mass Driver rifles
Sand Phantoms are stealthy units who guard the Gamma Corp's new headquarters on Dehoritus. Their specialist is an assasin armed with a Gutsticker and a silenced blaster. The officer has an Assyrian laser rifle, the less said about that the better.
A squad of Nighthelms. Nighthelms are the elite, space-borne component of the Corps, with a variety of armaments. From the left: Cryo-Ray, Carboxide Flamethrower, Missile Rifle, Laser Minigun.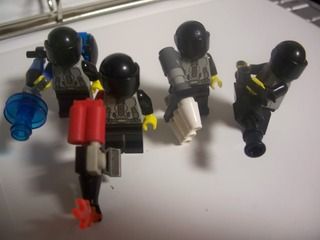 Blue Division is the elite troops division. On the left, we have an acid spray/mace staff. On the right, a veteran who lost his arm to an Immortal sword, has had it replaced with a robotic chainsaw. In the middle is a Death Sniper droid with a laser rifle.
Gamma Corps snipers operate in loose teams, cooperating only when neccessary.
Here we have a Eviscerator robot. It's armament is concentrated on the right arm, with a particle cannon, two ion missiles and two underslung grenade launchers.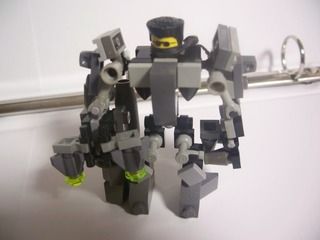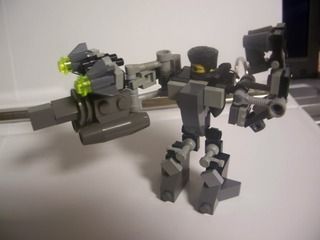 And lastly, the most recent model of the DX-4929 tank hunter, the MK III.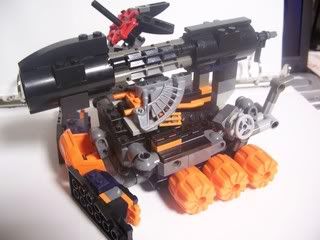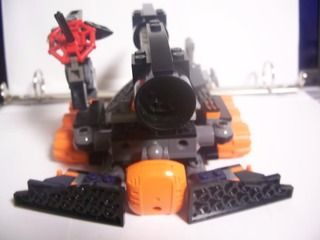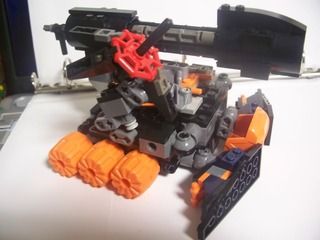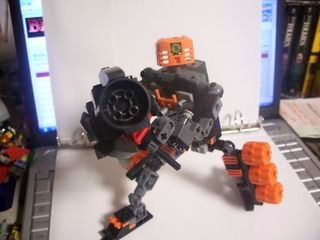 With the Bunker Buster rifle.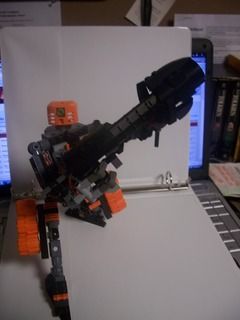 With the Splattigator machine pistol.
The pilot with the mech's foot, armed with his SMG.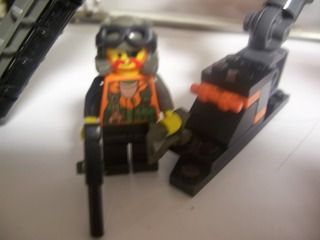 The MK III also comes with a melee' weapon: A giant needle that injects a computer virus into electronic systems.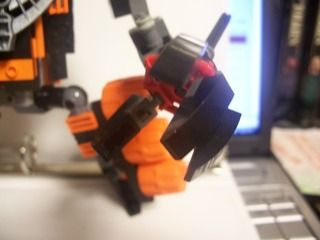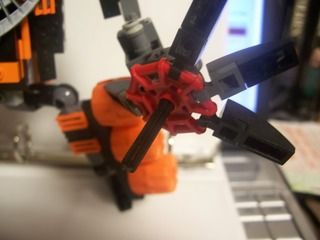 At the moment, the Immortals feast on, basking in the glory of their conquest of Fico. However, no servant of theirs can let their guard down for a moment, lest they fall victim to a silent Gutsticker.
The Gamma Corps shall return!