These are just some items I have been working on today, I hope that by posting them here I can generate interest in a coming Forum Game. I will build the scenery tomorrow and post it all in forum battles in the hopes of starting the game this weekend, if enough people come forward obviously.
This is not for sign ups.
Of course, if you don't put up a nice comment I'll think you suck, just saying.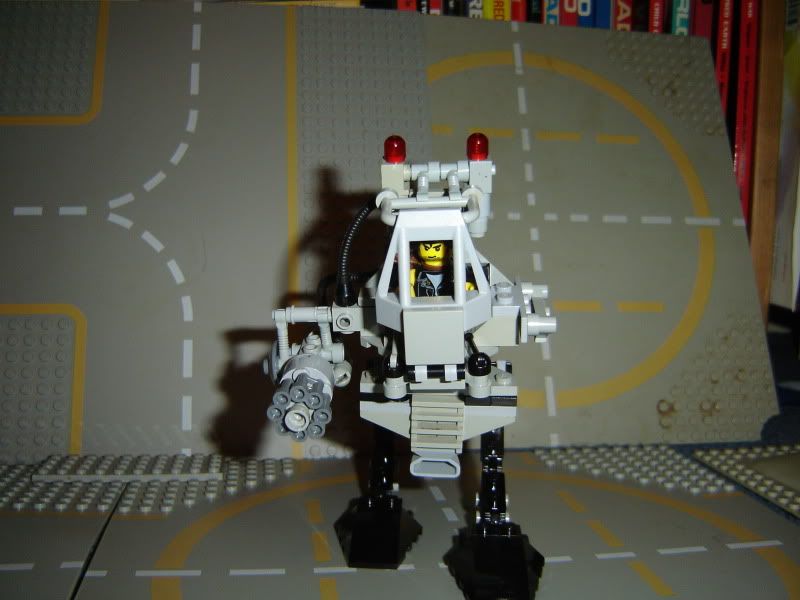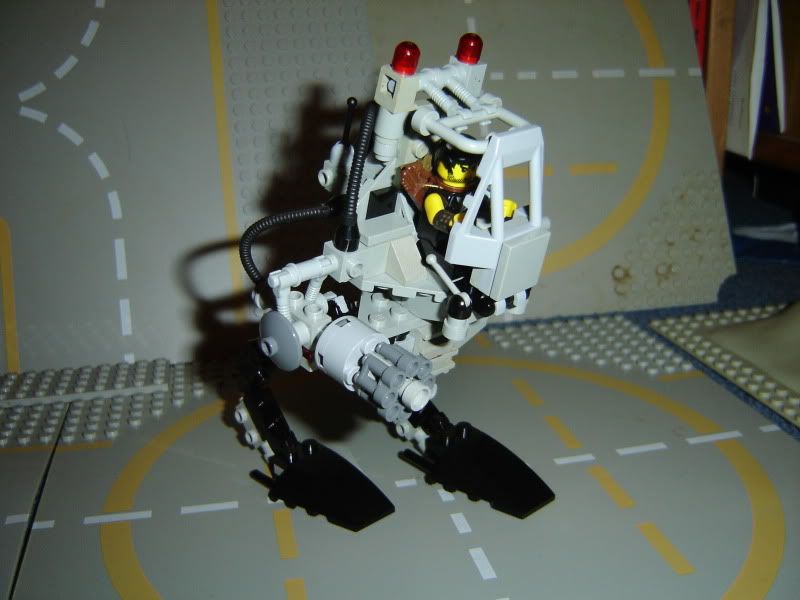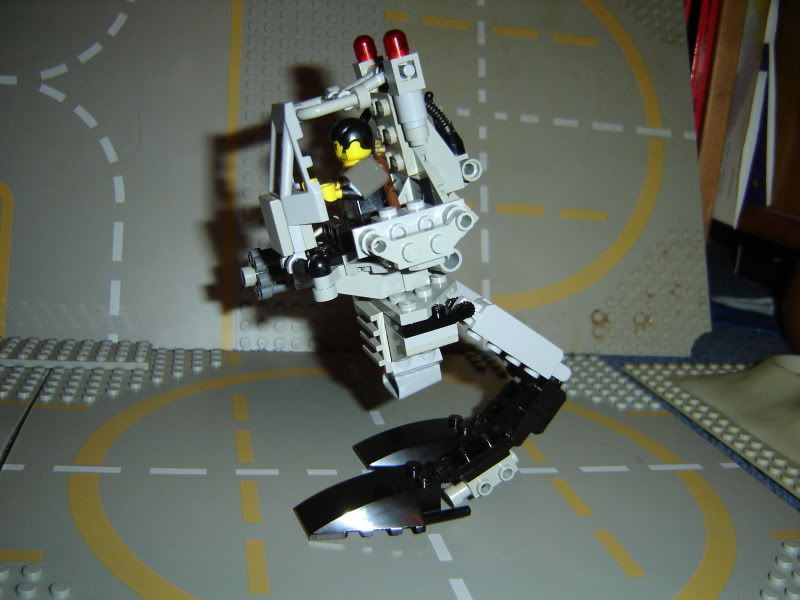 Just some jury rigged loader that's been welded on to a humongous Gatling Cannon. The walker is tempremental and slow but did I mention the gatling cannon...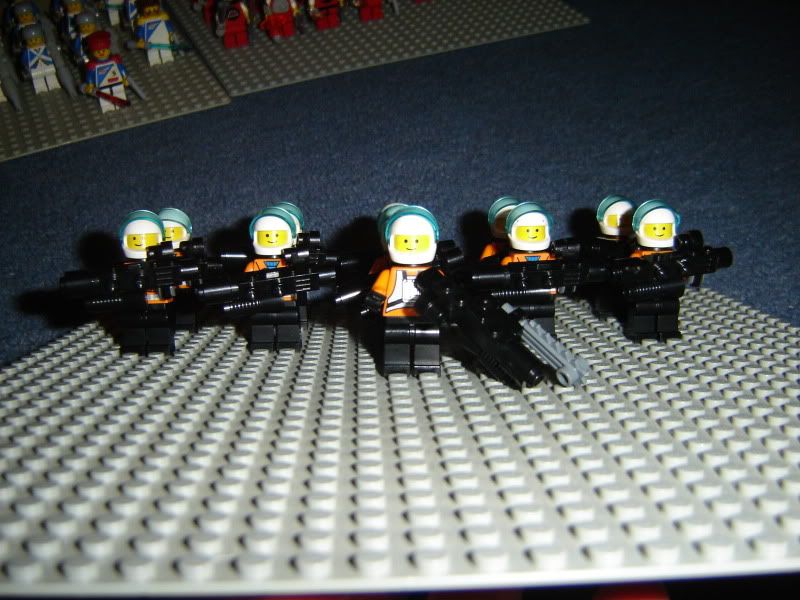 Natalya's Assyrians, Natalya has a reserved spot, for no other reason than this is her army. If she doesn't want to play then they shall retire. There are ten troopers led by an Officer all armed with Natalyas Hvy Laser Rifle, they all wear high tech light weight armour that provides better protection without a negative modifier to their stats. The officer has a chainsaw on his Rifle. (Um, ok yes, I confess the other ten Assyrians are all Postal Workers. The guns are now black though).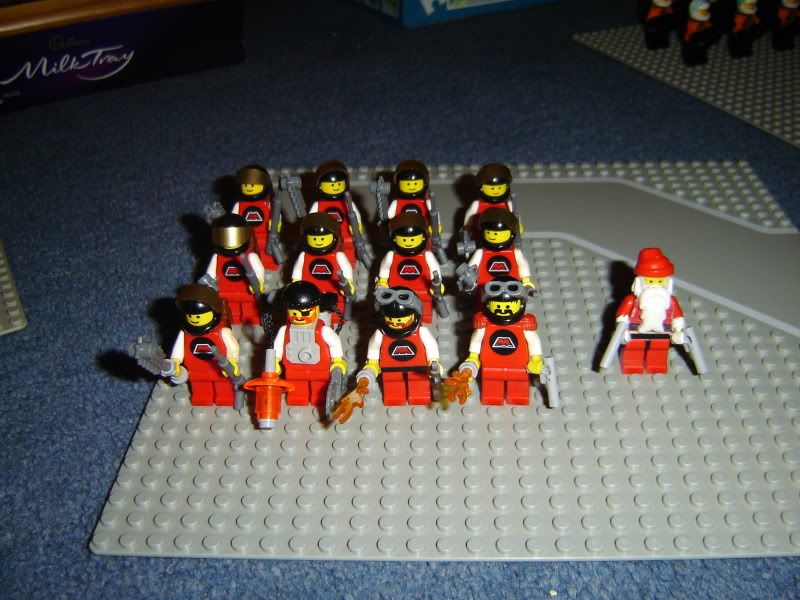 The Manly Men's Club. These guys are hardmen, Led by Big Bad Manly Santa, because only a MAN can be Santa. They have a Heavy Flamer dude called big red and two Tough Ombries (Sgts or Officers). The Ombries are armed with Flame Swords and Pistols. The troops have chainsaws and Laser Rifles. They're armour reflects just how tough these guys are.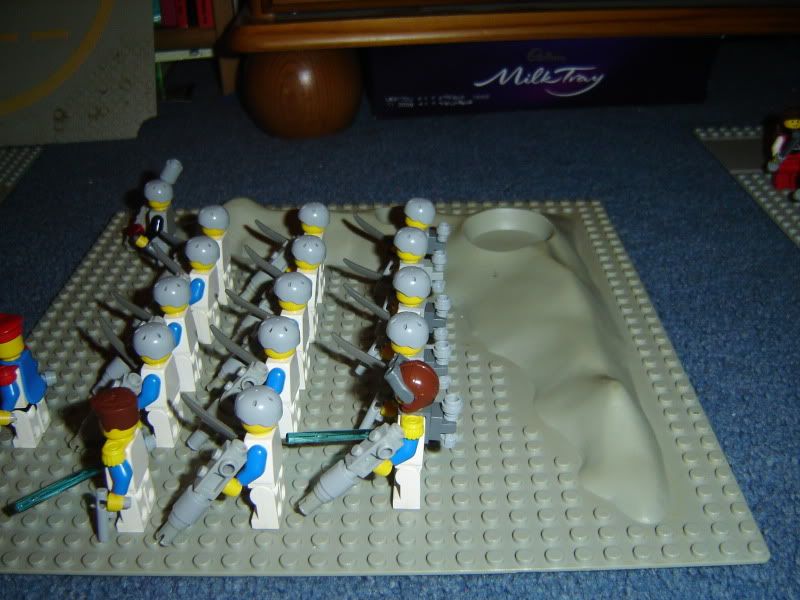 The Britannia League. A well trained and disciplined army of professionals. Their Edwardian Steampunk society rules throughout the galaxy. Two squads of these League Troopers are armed with High Tech Flachette Guns and Electro Sabres. One Squad has Pistols and Electro Sabres but also have Jet Packs, they are specialists in close combat. There are three officers, one for the Specialists, one for the two squads of line troopers and an overall commander. Captain Alexandria, a woman of great poise and leadership. There is also one Irregular Scout/Sniper who deals with all the underhanded skulduggery and other such bally balderdash.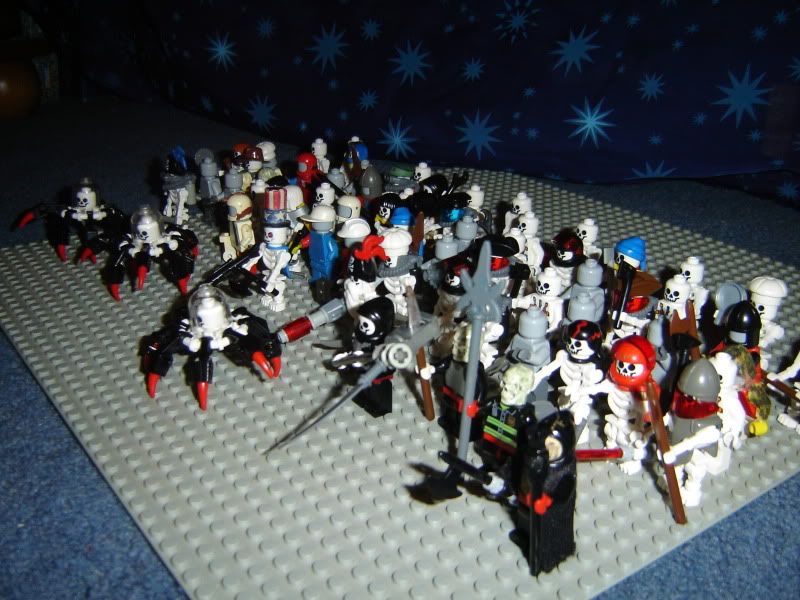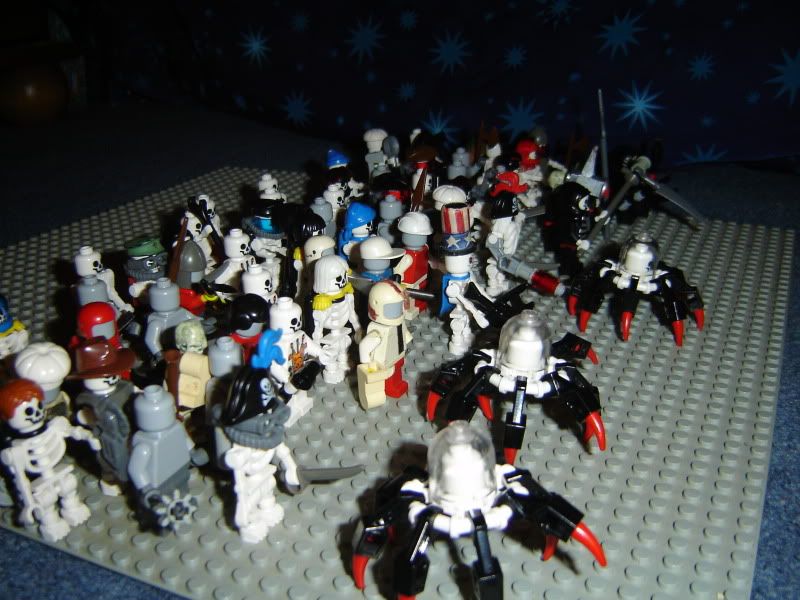 The Army Of Darkness... Only Zombie Lincoln/Uncle Sam and one Pirate Wight are armed with ranged weapons. There are also two Necromancers, three skull creepers, and a mix of zombies and skeletons all armed with improvised stuff and melee weapons. Maybe about 60 or so. Warning, The Necromancers can reanimate the dead.
Hope you enjoyed, that is all...