This is a team for AdrianTheGeek in the up and coming Forum Battle.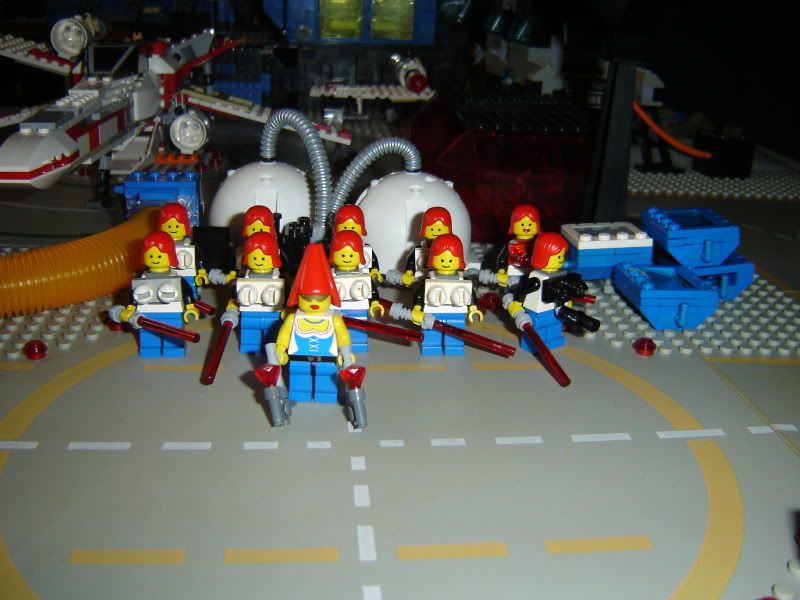 Da' Bitches. The Big Bitch (Officer) has two Crystal Carbines while the Lil' Bitches (Troopers) have twin boob cannons (think Austin Powers) and a laser sword each. The Heavy Bitches (Heavy Troopers) are armed with Flaming Boobs and the other has a black strap on Auto-Cannon.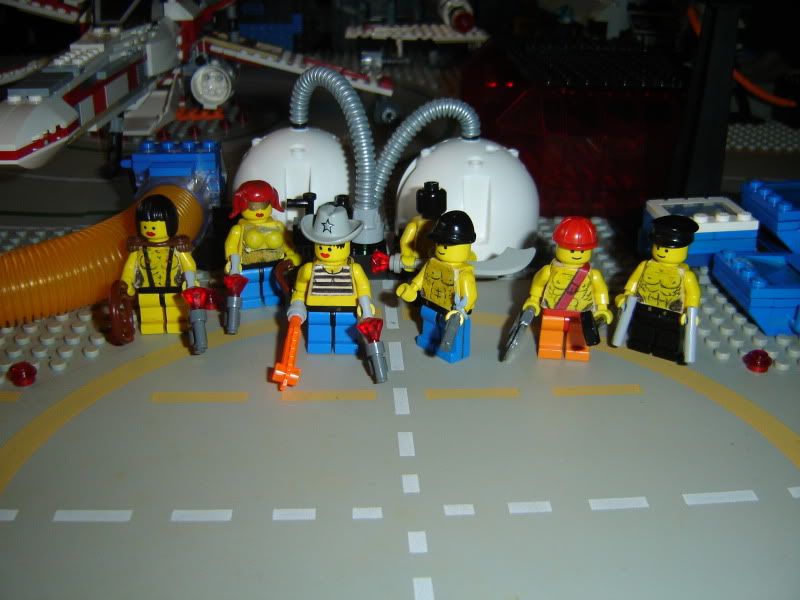 Here we have the command squad. The two Bitches with the whips, Crystal Carbine and not much else are Miserable Bitches (Officer), they keep the Man Bitches (Troopers) whipped and under the thumb. The Man Bitches are dressed a little like the Village People IMO - Cowboy, Construction worker, Gimp and Cop, why? Who knows. The Grand Bitchess (Hero) with the cowboy hat has an OTC and Crystal Carbine.