The Knightly Orders are about to teach a rabble of Infantry the error of their ways. This rabble army, from a migrating people, have recently encroached on the Kingdoms boarders and look to be intent on settling the region. As anyone knows, Cavalry rules the field and Infantry are nothing but wheat to the scythe of Cavalry Warfare. The problem will soon be resolved.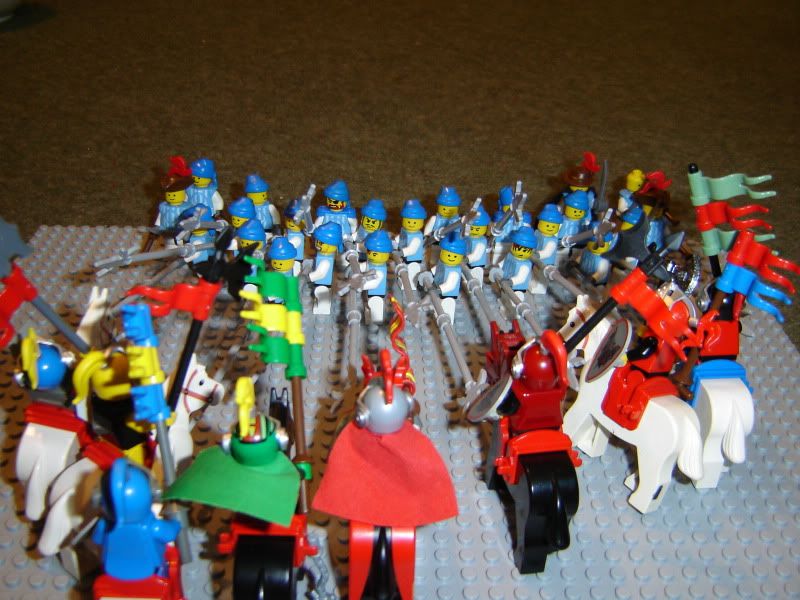 The Charge goes in, hooves thunders the ground, blood pounds in ears, the killing awaits! For King! For Country! FOR GLORY!
The death screams of dieing horses shatters the Knights bloodlust...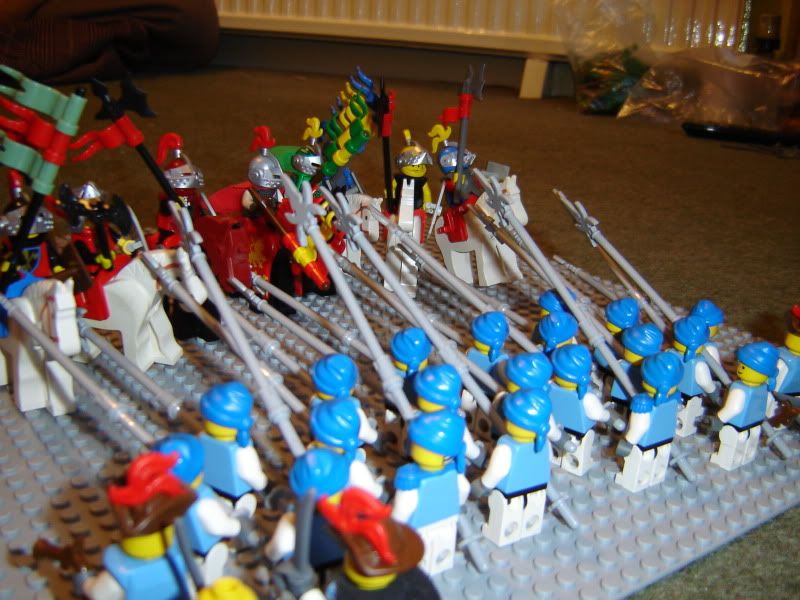 In orderly ranks the Macedonian Empire ply their bloody trade as sarissa Pikes thrust and plunge into valiant hearts.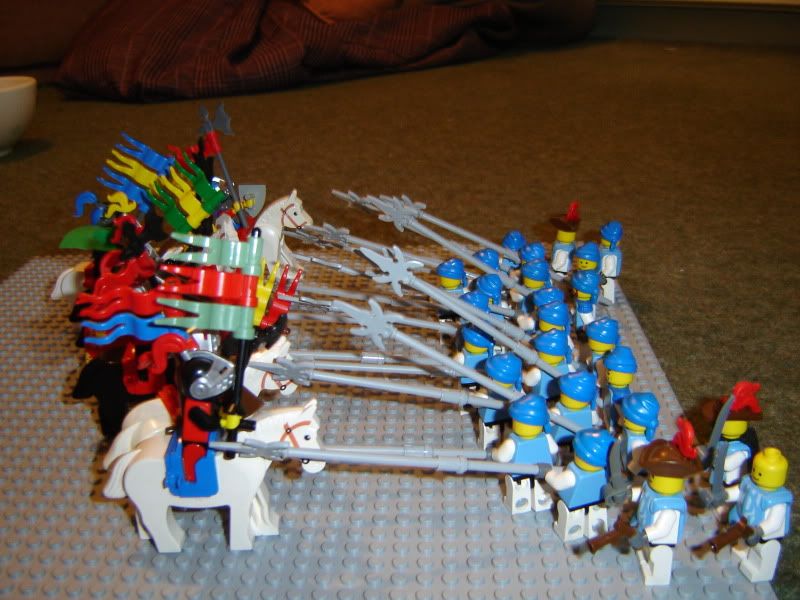 Inducted from an early age the peasant levy of the Macedonians are trained in absolute discipline, order and duty are his life.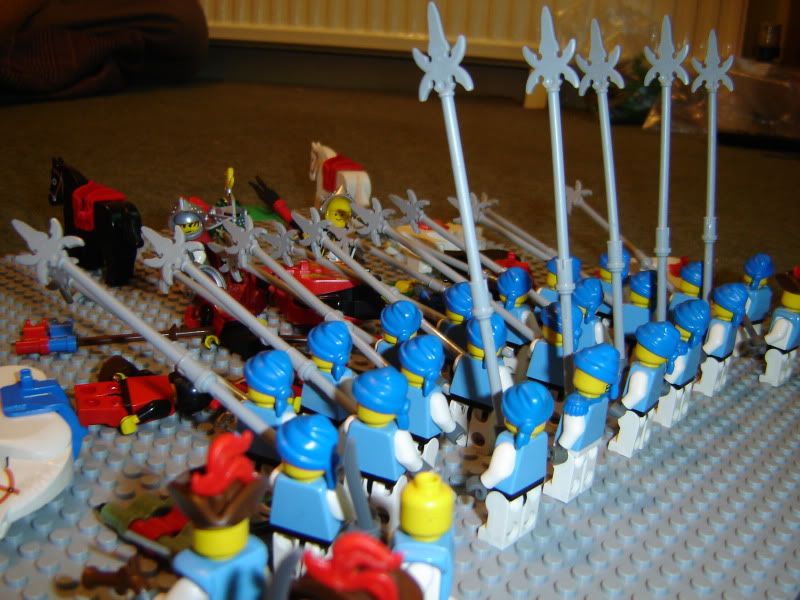 Training that will see a peasant army stand and face a heavy armoured charge without flinching. Each man relying on his brother as a whole the phalanx works it's bloody business...
Until the charge is shattered in blood.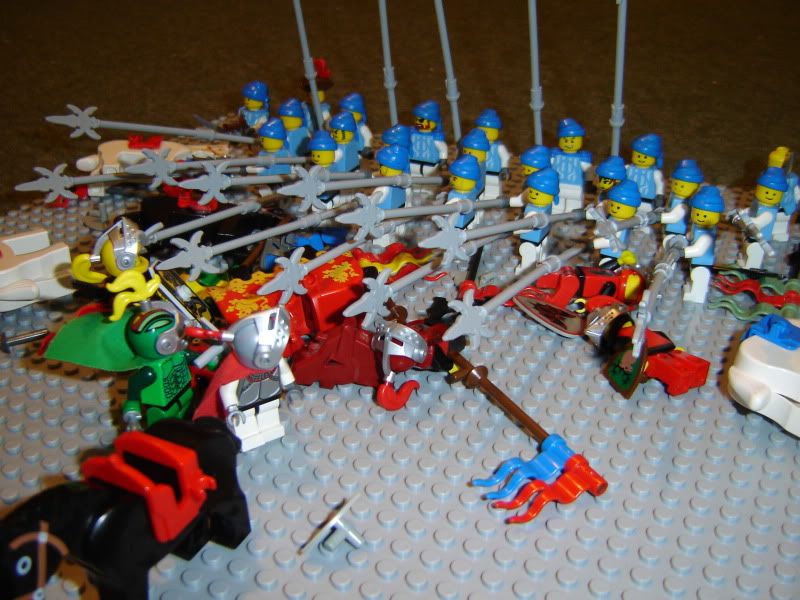 Lightly armed the Pike Phalanx can rapidly advance or retreat or change facing to ward of attacks. They press home their victory and drive the Knights before them.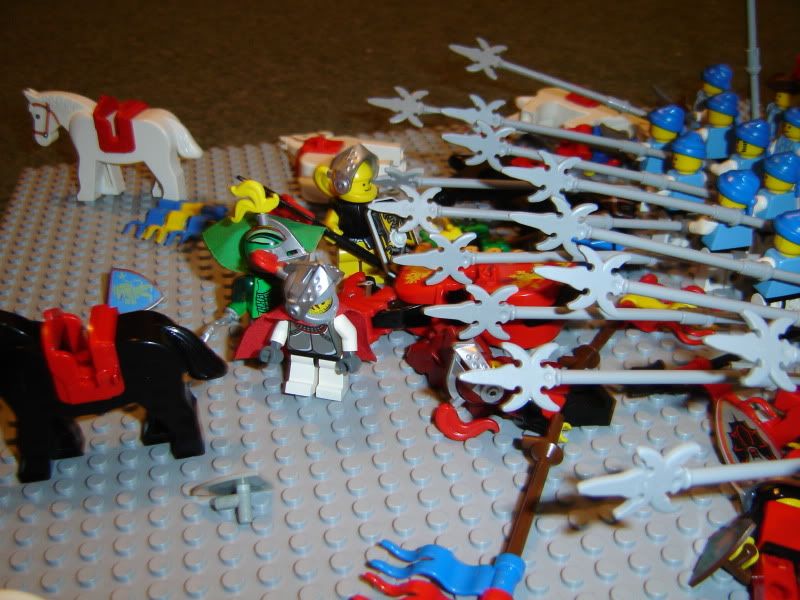 Heavy infantry protects the Pike Phalanx' vulnerable flanks with sword and pistol (not sure if I'm going to include gunpowder and pistols etc, still to decide).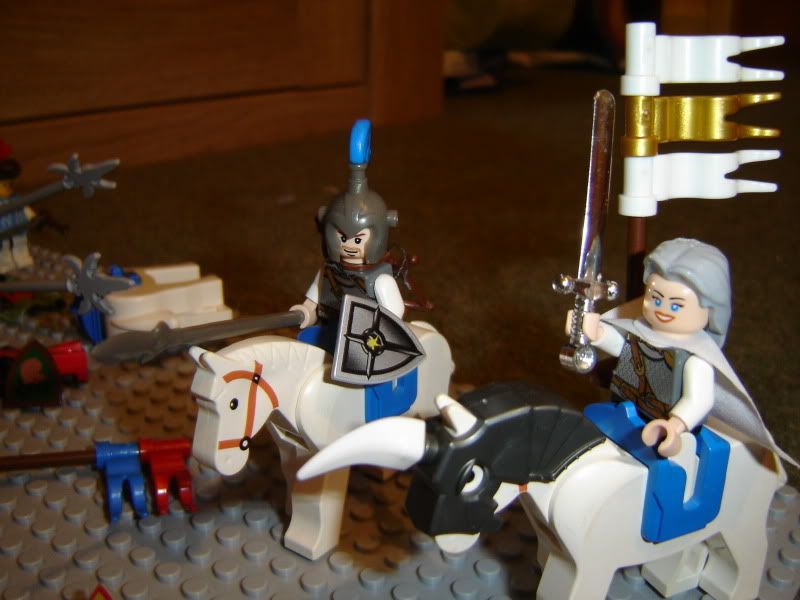 A couple of Scouting High Elves watch the slaughter, laughing their prissy little arses off.