BATTLE OGRE
One of three. Maybe four if I can prise the forth one out of Mini-Warheads clutches...
Influenced by some of the fantastic Troll/Ogre stuff to be found in the forum and as posted by Hobo from the Net...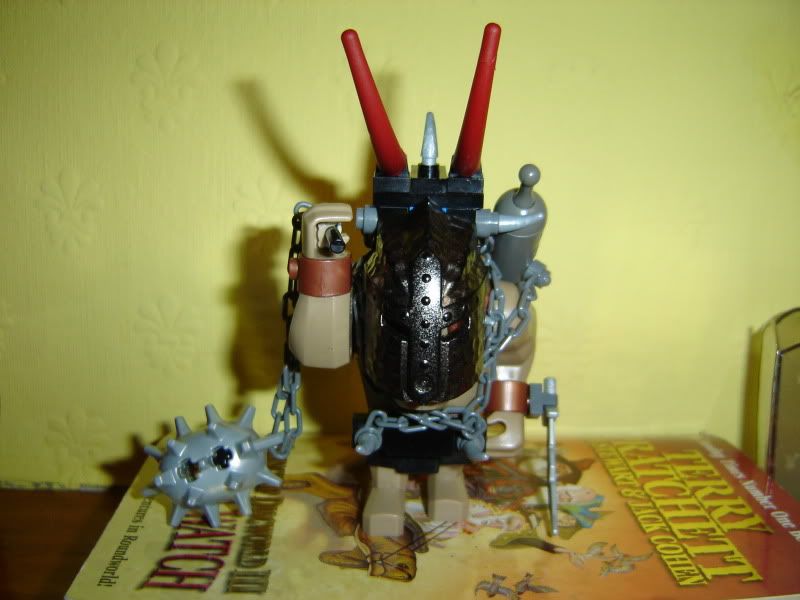 Armed with ramming tusks, chainmace, choppa' vambrace and a shoulder slung one shot Ogre Canon.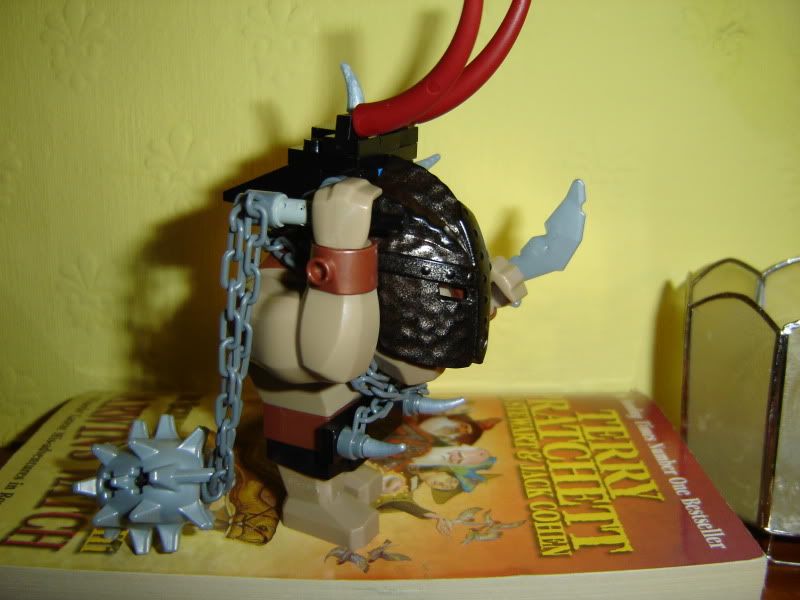 This will be one of the units available to my Savage Horde comprising so far... (using Zuhra Scale squad plates)
2x (8 fig squad) of Ork 'Eavy Boys
1x (4 fig squad) of Ork Boarboys or 2 chariots thanks again Hobo! (Warboss Hero, Wyrd)
1x (5 fig squad) of Gnoll Assassins
1x (8 fig squad) of (maybe Night) Goblin Archers
1x (8 fig squad) of Night Goblin Hunters (with snare nets)
1x (4 model squad) of Goblin spider (or pterodactyl) riders (Goblin Chief Hero, Shaman)
1x (8 fig squad) of Beastmen
1x (5 fig squad) of FurBeasts (Bows to von Brag)
1x (8 fig squad) of Cyclops
1x (4 model squad) of Centaur Cavalry
1x (4 fig squad) of Savage Black Orks (using Bionicle Piraka Zaktan heads and dark green bodies)
1x (3 model squad) of Battle Ogres
1x (model) of Chaos Troll (Grendal - Hero)
1x (model) of Rock Giant (Crystal King)