Moderators: Zahru II, Natalya, RedRover
Hero
Posts: 73
Joined: Tue Jun 22, 2010 6:34 pm
Location: MA, USA
Contact:
high performance assault hoverbike for my bleaktron forces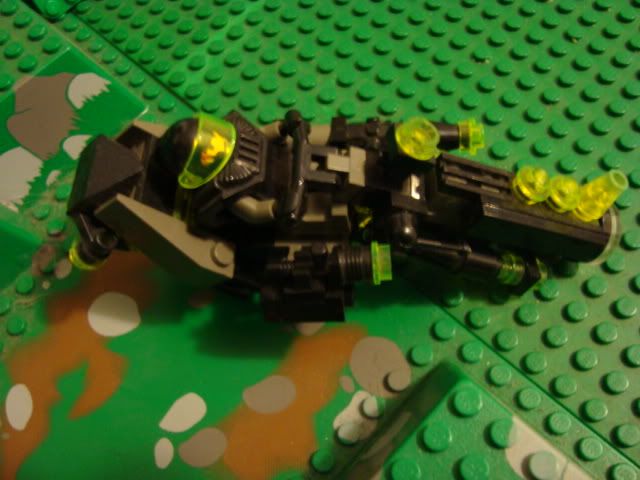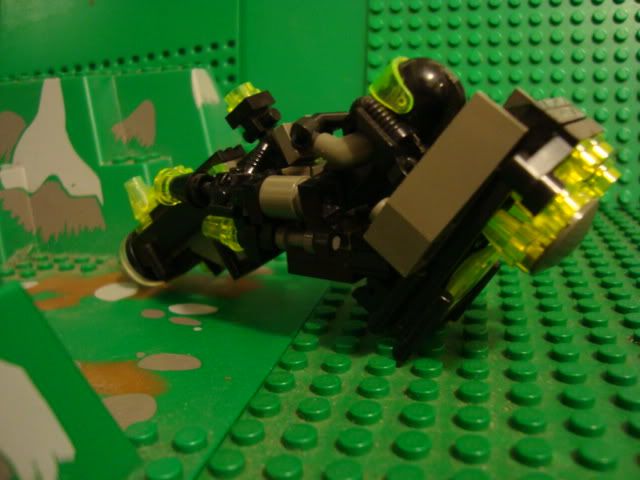 Last edited by
Cyko-Destructo
on Mon Jul 05, 2010 4:34 pm, edited 1 time in total.
HAIL GWAR
---
---
---
---
---
---
Mega Blok
Posts: 1341
Joined: Fri Aug 15, 2008 11:01 am
Location: Mangled, inside Audrey II
Tuefish wrote:Nice hoverbike. though it looks more like Combat Luge!!!
Bleaktron 29th Combat Luge Division; Logo and insignia NOW!
---
Distinguished Owner of the English Language

Posts: 1727
Joined: Tue Jan 01, 2008 5:17 pm
Location: Toronto, Ontario, Canada
Contact:
That's really awesome. And I see it comes with a cloaking device that prevents it from ever being in focus! Cool!
Often, literally, a pillow fight but may include similar situations like volleyball, particularly when wardrobe is skimpy and the action is bouncy.
---
Touch my cloud song and I will fuck you up

Posts: 2354
Joined: Sun Jul 27, 2008 7:22 am
Location: Llandysul, Ceredigion, Wales, U.K, Earth, Sol, Milky Way, Local Cluster, Universe.
Tuefish wrote:Nice hoverbike. though it looks more like Combat Luge!!!
Combat Luge eh? We may be onto a whole new battlefield tactic here . . .
I like this a lot - do you have any front-end shot at all, just to see its head-on profile?
-- WARNINK -- LINK BELOW IZ KNOWN TO CAUZE HEMMORAGE --


I WARNED YOU, DIDN'T I WARN YOU?! BLAME RAYHAWK DAMNIT.
---
The bike is alright, but I really love the name "Bleaktron". I'm not sure you've nailed the aesthetics for it yet, but I'm gonna encourage you to keep at it, maybe go sort of a Post-Apoc direction with it and use lots of dark grey and black and brown.
---
I tend to just pile the shit on myself
Posts: 2931
Joined: Sat Dec 29, 2007 8:34 pm
Cool bike, I built something sort of like a hover bike today based off this concept art. I will post pictures later.
My Flickr
My YouTube
Indisputable rules of Brik Wars.
1.
OTC
Wins .. Always
2.There is
NEVER
to much blood and gore.
---
---