I made an ornithopter in LDD. Now I'm showing it to you. See how this works?
[Insert fluff]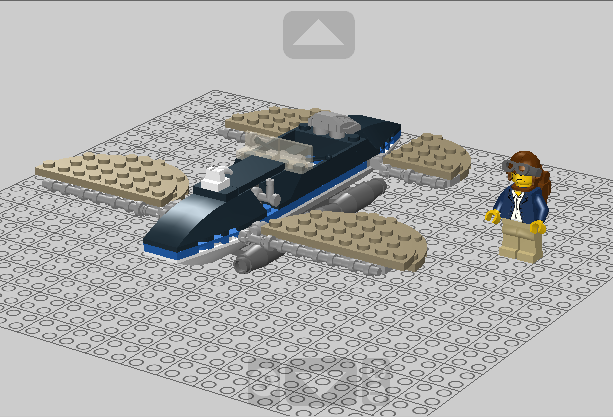 The full vehicle, along with the pilot for size comparison. The pilot has a flight helmet and parachute for obvious reasons.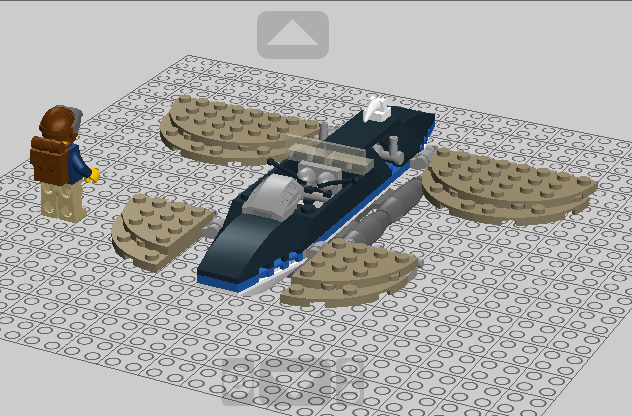 Rear view.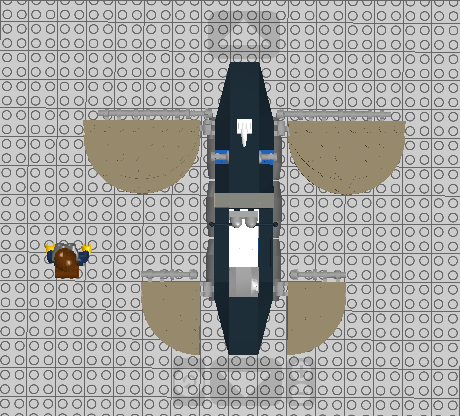 Top view.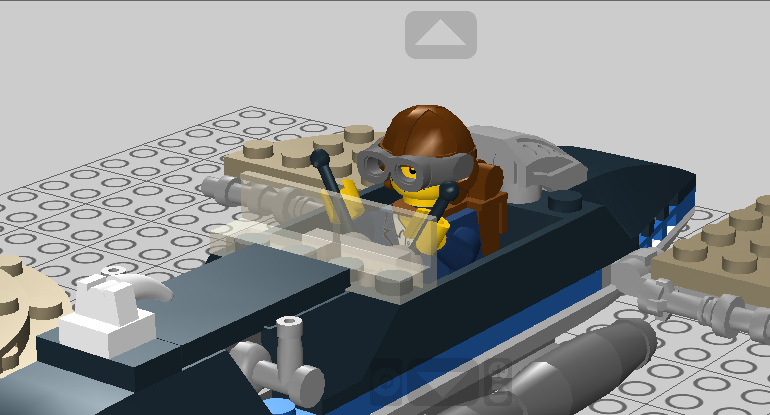 The pilot actually fits inside, even with the parachute pack. Also, this particular craft has a personalized hood ornament.
The wings are constructed from a steel frame, covered in a membrane to provide lift. That's pretty important, I hear.
The wings flap based on a piston-and-hinge system. The tail wings use the same system, but instead of flapping they provide the steering by having one up and one down.
The ornithopter can also glide without flapping its wings, meaning it can float silently in the air.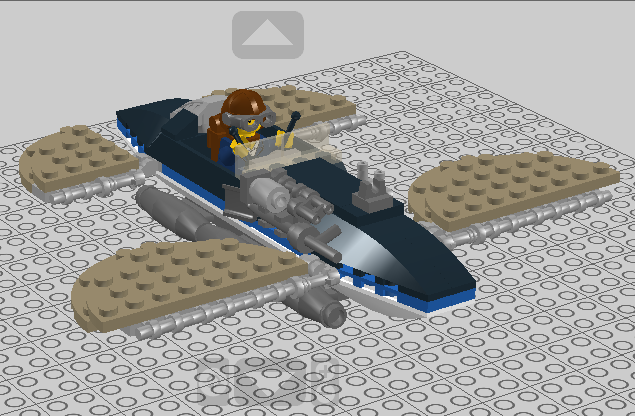 Here, you can see that this revolutionary new design has been adapted for combat purposes as well. A machine gun has been mounted to the side of the nose.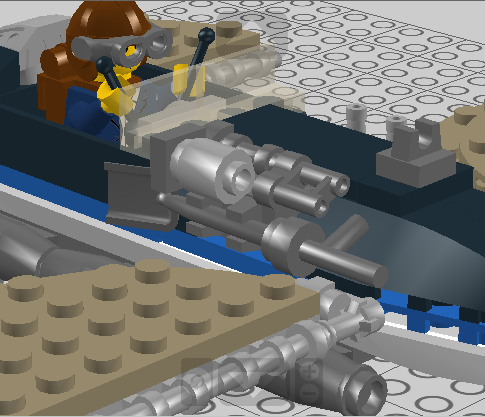 Close-up of the gun.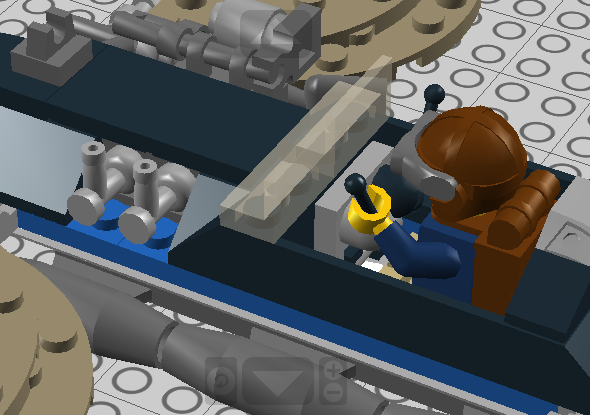 The other side of the nose. Both exhausts had to be moved to one side to allow room for the machine gun. Also, the right lever has a built-in trigger for the gun, and has been marked black so the pilot doesn't forget.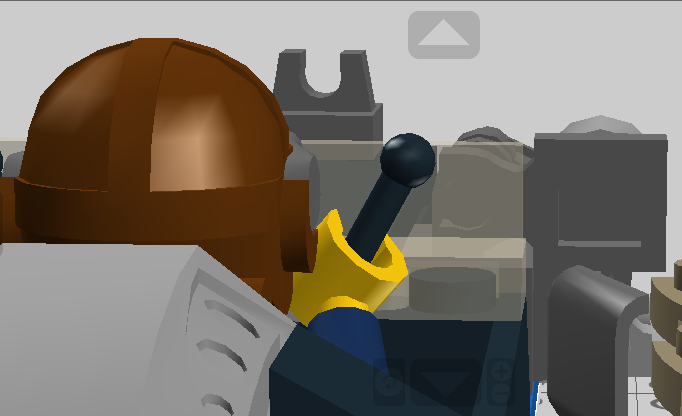 Here's a shot from the pilot's point of view. In the combat adaptation, the hood ornament had to be removed to allow for the inclusion of a weapon sight.
I had a picture of the pontoons on the bottom, but Photobucket won't upload it. They serve as the landing gear, and are filled with gas to cushion the landing. The design of such landing gear allows the craft to make a vertical landing, or swoop in and land while in motion. It also allows the craft to land on water.
This took me about 20 minutes to make, and I'm satisfied with the results.
STATS
Size: 6
Structure: 2d10
Propulsion Type: Air
Speed: 10"
Base CP: 40
Machine Gun
Use: 4
Range: 9"
Damage: 2d6
CP: 6
Specialties
Gas Pontoons: The ornithopter can land on land and/or water.
Flapping wings: Anytime the ornithopter attempts to land, roll a d6 for every size 1 unit within a 3" radius of the landing point. On a 1 or 2, the unit is blown over by the wind caused by the wings, and is disrupted.
Total CP: 50