Faction Name: Ordo Orientium Flagrans
Type: Local Uprising / S.plinter
Planet(s): The primary base is currently situated on Reeo IX on the edge of Space Knight space.
Objective: Mercenary and liberation missions. Defending themselves against Space Knight annihilation squads.
ORIGINAL FORCE
UPDATED PHOTOS
- 1/16/13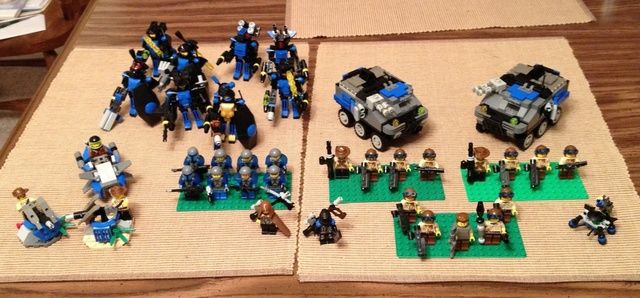 Not much has changed since the original posting; I'm updating some photographs for 1) upcoming battles so that my opponents get a preliminary view of my army and 2) testing out my new iPhone camera
The OOF have two machine gun emplacements (Size 2" Machine Guns); they are manned by Heavies who have the option--should they choose--to rip the gun of the turret and walk around with it.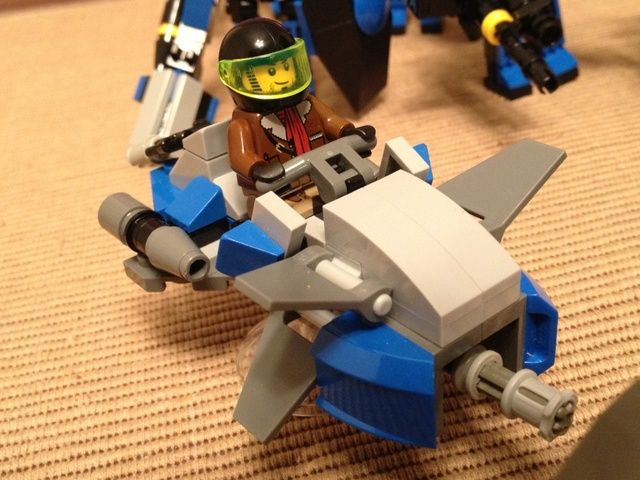 The M.A.P.H. Speeder is equipped with a medium-sized minigun (UR: 3, 1d6+1) and 2 MKII rockets.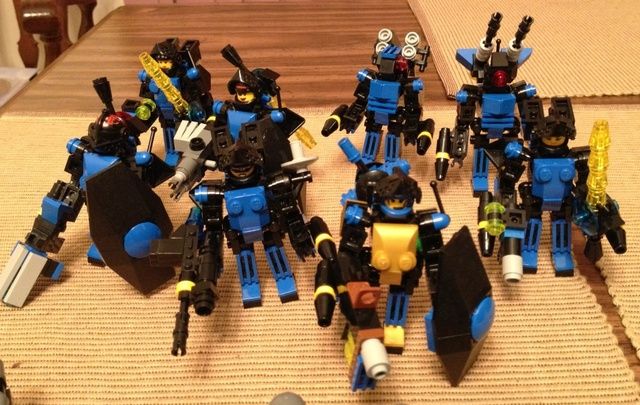 Updates to the Blue Knight Alltimate arsenal can be found elsewhere; the loadout options include various Size 1" and 2" ranged and CC weapons and no less than 12 MKII rockets between them. The suits themselves are Size 2" / SL: 2 with a speed of 6".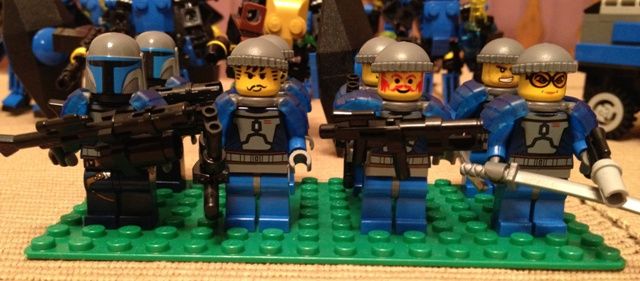 Two identical squads of Urban Commandos of 4 members. Each squad has a machine gun (M) - grenade launcher (S) combo, two more machine guns (M), and a CC specialist with a katana and close-range pistol.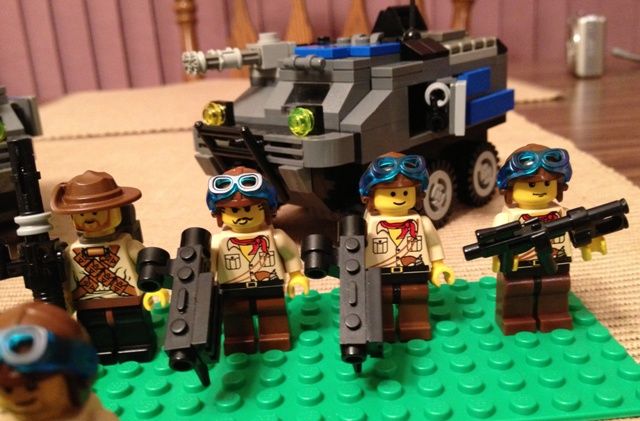 Two more 4-person squads mount up in twin ReefBlazer APCs. Each APC is armed with a minigun (UR: 4, 2d6, auto), panel cannon (UR: 4: 2d6), and panel flame-thrower (UR: 3, 2d4). Squad members carry a satchel charge, two heavy carbines (UR: 3, 1d6+2), a machine gun (UR: 3, 1d6+1, auto), and a Tesla Gun (IVHorseman's design).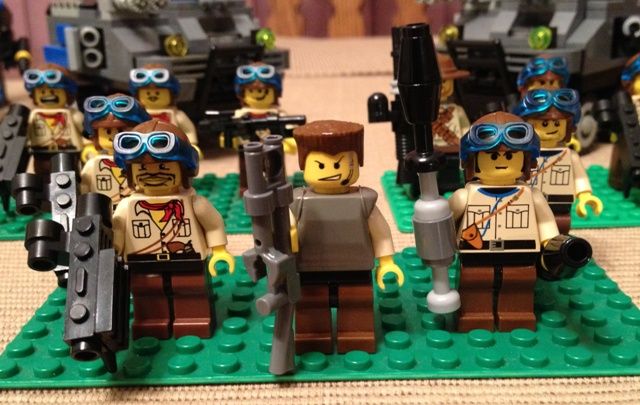 The drill-sergeant hero carries a double-barrel shotgun (IVhorseman's design) and is joined by a squad of freedom fighters. One freedom fighter carries a bazooka (M).
Specialist units include two snipers with sniper rifles (UR: 4, 10", 2d6, scope) and a Fuchikoma robot (operated from afar by remote of one of the snipers).
Stats for this army can be found on a nifty little color-coded chart:
->
here
<-
All the best,
Rev.