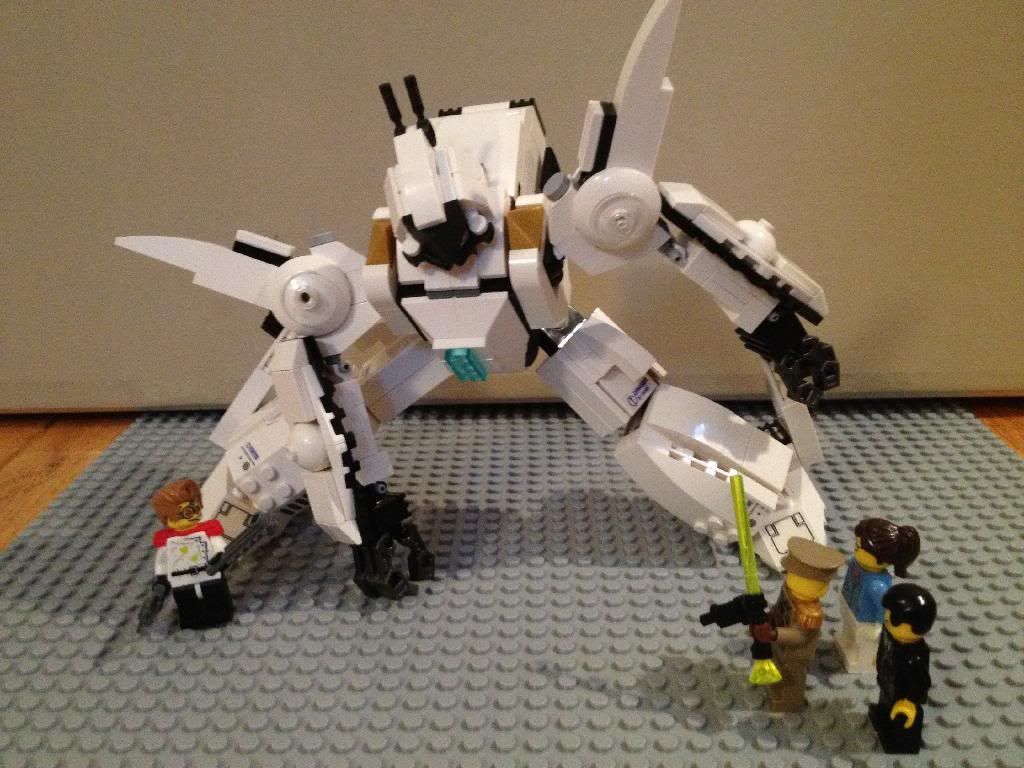 "Greetings generals and politicians! I am Lab Director Leopold, introducing you to the brikverse's first seventh-generation Knightmare Frame, the Z-01 Lancelot."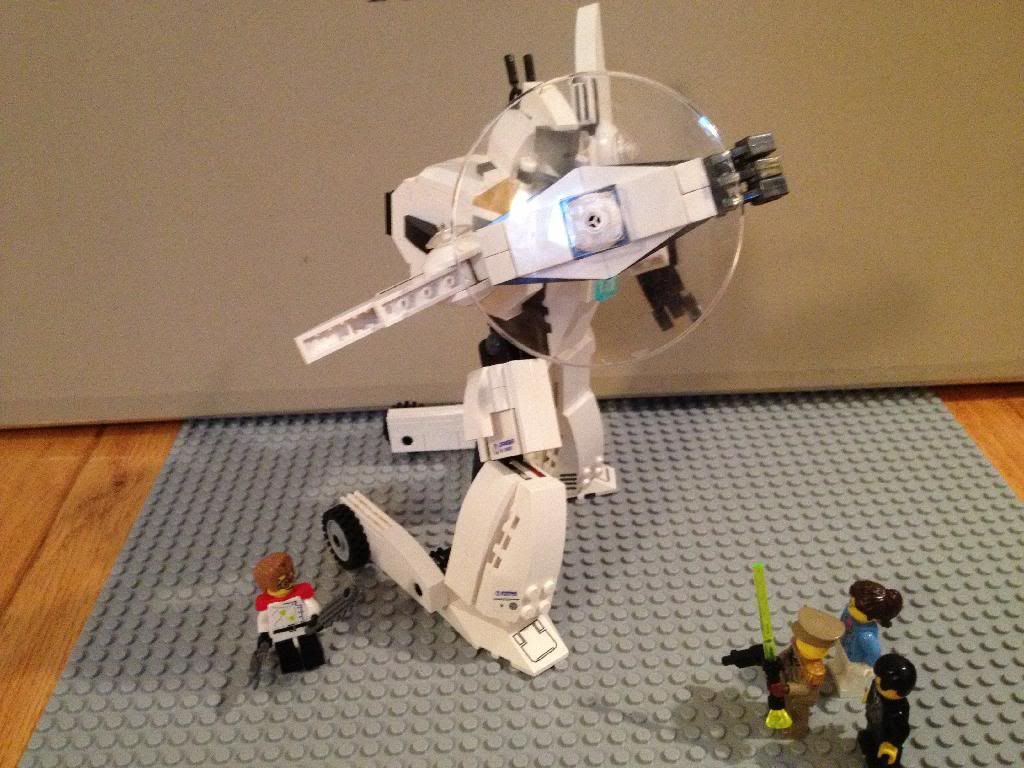 "Incorporating the best Trattorian technology my Department Chair would allow me to use, the Lancelot is equipped with an impenetrable energy shield that blocks everything from gunshots to tank rounds. I also took the liberty to replace the Slash Harkens with a uniterminal teleporter."
"Unfortunately, offensive armaments are a little unsatisfactory right now, consisting only of its rifle. I am looking into mounting some more built in weapons in such a way as to not interfere with articulation or the shielding system."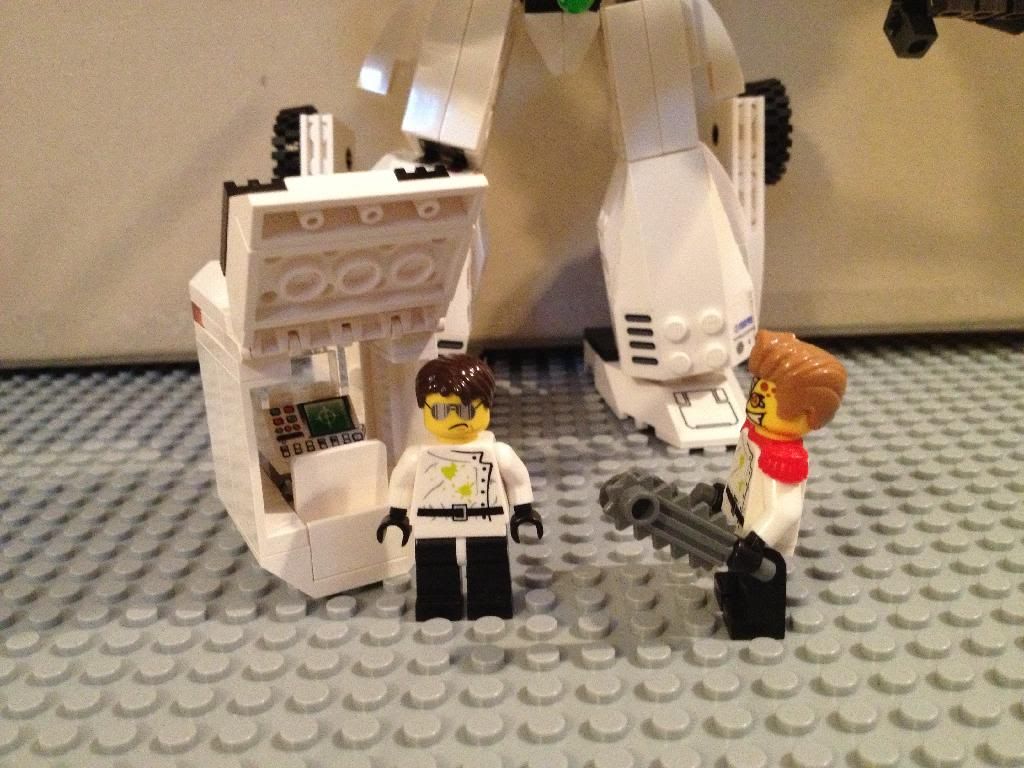 "And finally, the brave pilot of the Lancelot prototype, Dr. Shimura. As we would never trust a unit this advanced to a common soldier, only Trattorian doctorates are to be allowed to pilot it."
"As you can see, the Lancelot is superior in every way to its predecessor. Using it, we hope to end the pathetic reputation of Trattorian ground forces."