Welcome back to the Military of Trattoria. It's been a while, but we have continued our military projects with great success, including: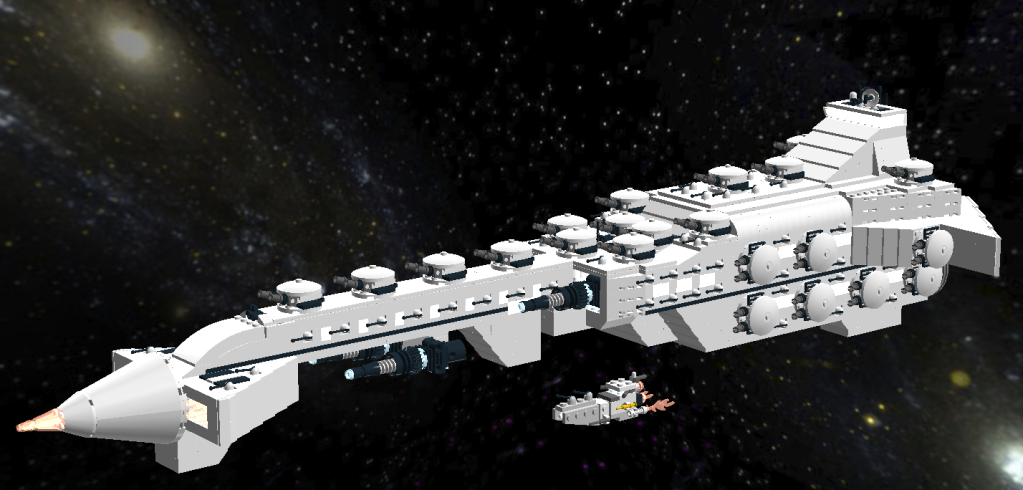 The
Athenia
class flagship. While this image may appear to be minifigure scale, it is actually microscale.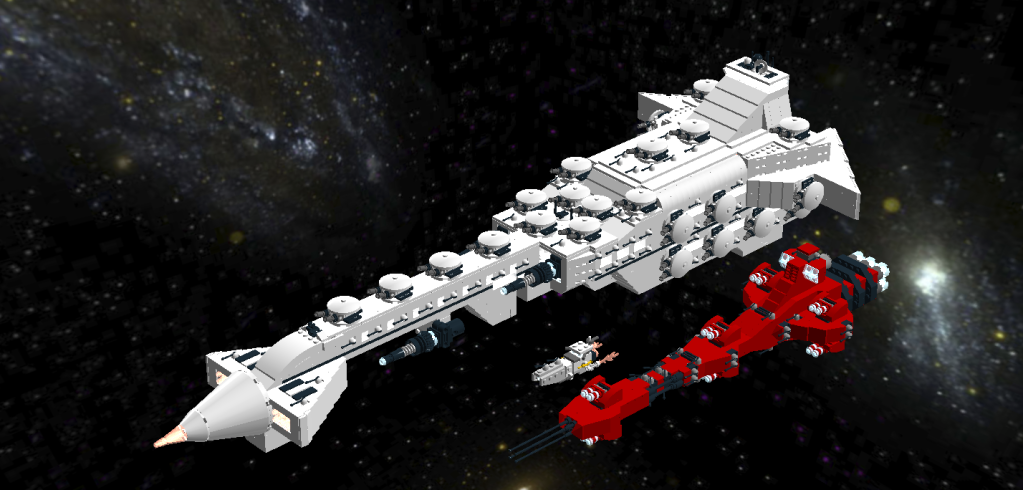 Here is the
Athenia
in comparison to a Midgetman-class frigate and a Scythian Emperor-class.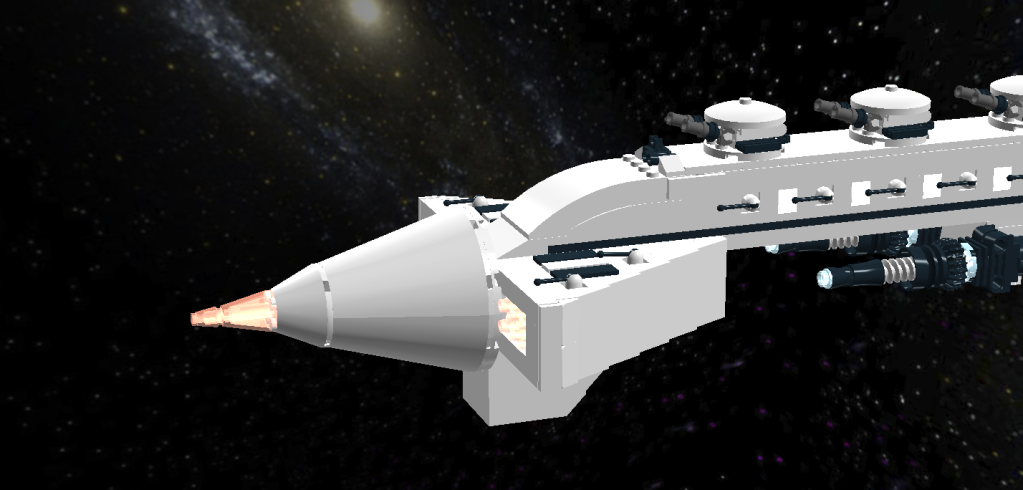 Like other Trattorian warships, the
Athenia
was designed around a super-weapon. The
Mjölnir
-class super-laser is capable of vaporizing small asteroids.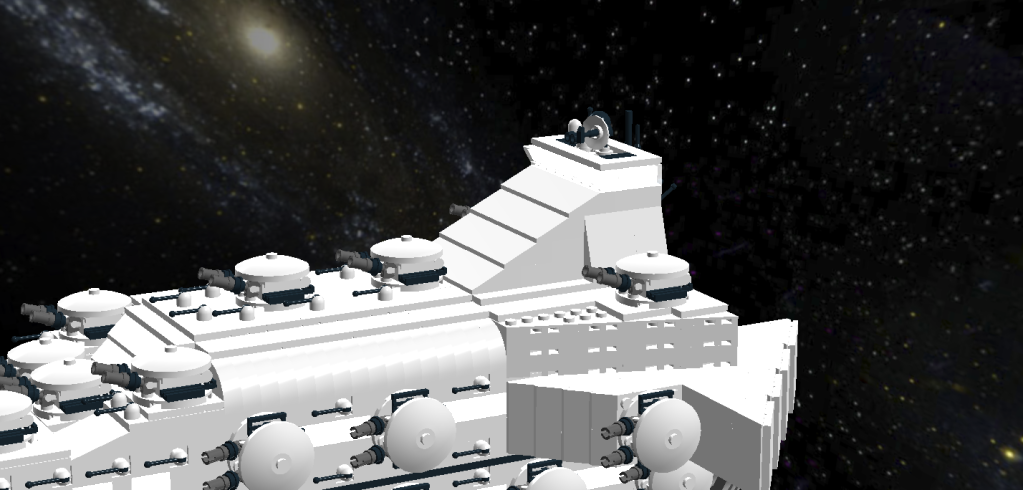 The command bridge of the first
Athenia
will serve as the field headquarters of the Trattorian Navy.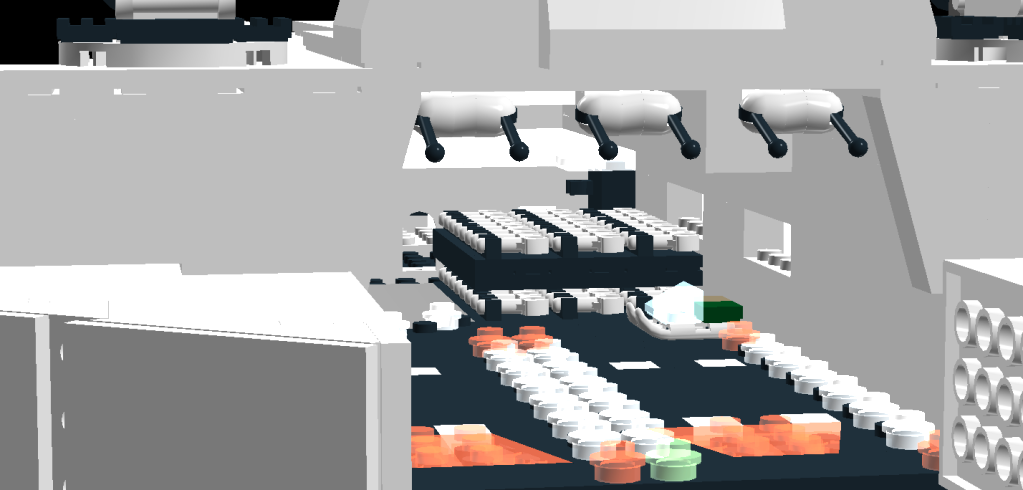 The
Athenia
has a large hangar bay that can hold 48 fighters comfortably with room for more. The large space can even serve a repair bay for smaller capital ships.
Currently 5 are operational and patrol the territory of the Empire of Trattoria.
Armament:
-82 point-defense normal turrets
-29 battleship-class turrets
-4 super-heavy
Gungnir
-class lasers
-1
Mjölnir
Laser of Death
As you can see, it outguns even the Great Scythian Empire's own flagships.