No interior pictures yet. But I do have these....
Avalonian Type-B Frigate.
The Type-B Frigate is slower than a Type-C, but makes up for it with firepower.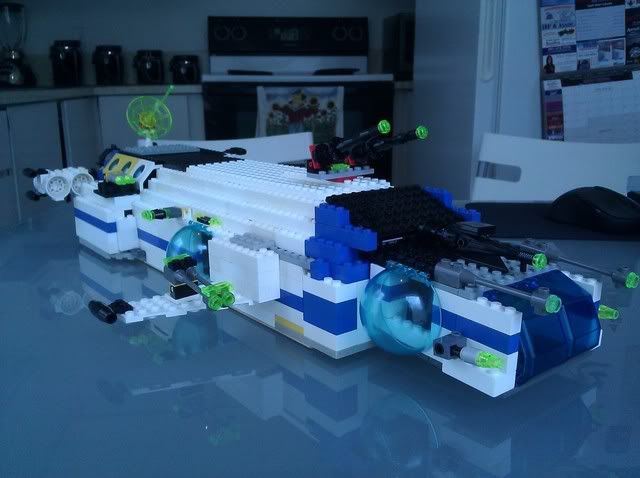 With 15 laser cannons, it represents Avalonian authority wherever the ship may travel.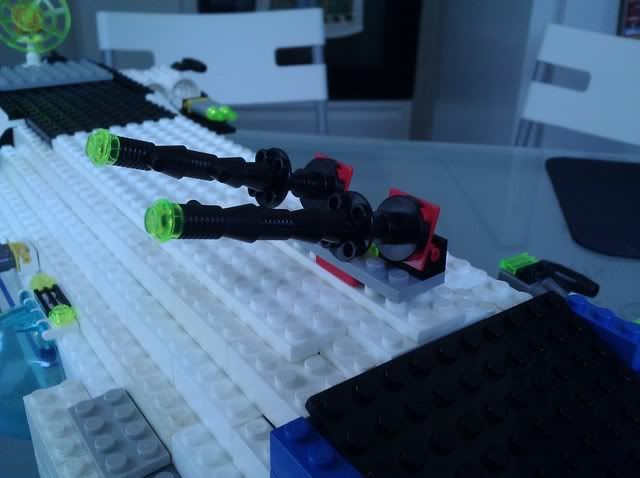 A Core Buster laser turret. Before installation on the Type-B Frigates, Core Buster turrets were tested on various armor types from around the kingdom and colonies. Results were well above satisfactory.
Upgraded bridge with Aderyn Cannon. The Aderyn Cannon is an extremely high powered cannon used to attack enemy ships from far, far away. Think of it as a sniper rifle for the frigate.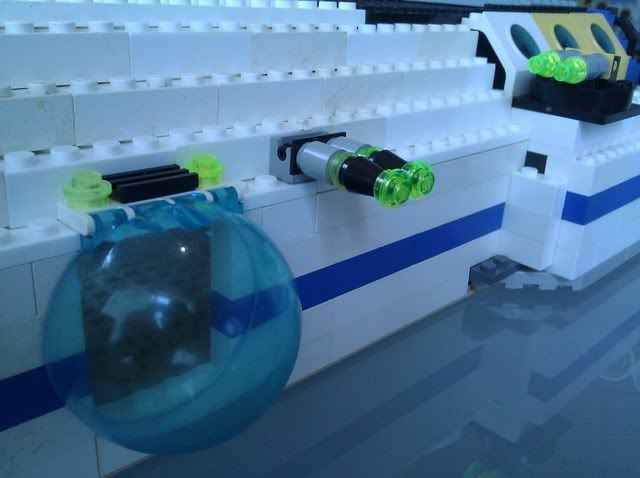 Side cannon. Used for attacking enemy ships as well as clearing the way for landing grounding forces.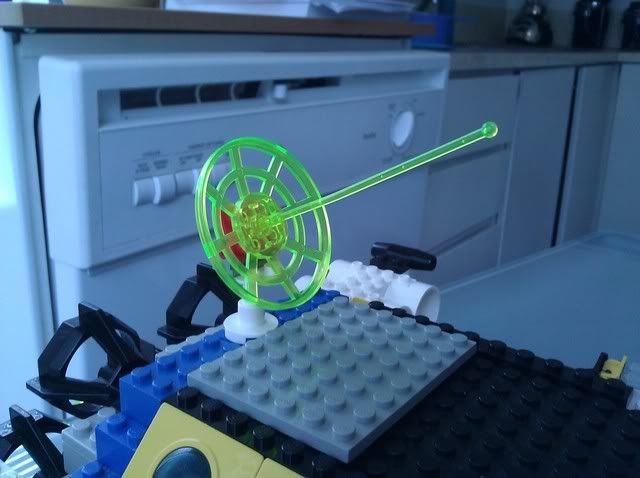 Upgraded transmitting device. This device is able to pick up transmissions from one end of the galaxy to the other.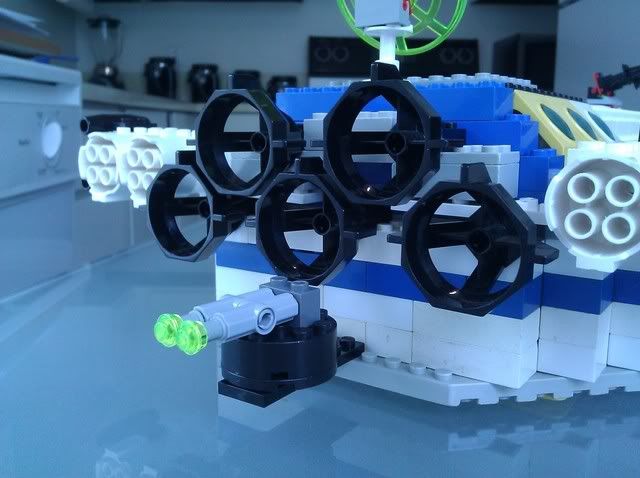 When compared to the Type-C Frigate, the Type-B Frigate has fewer engines. However, a dual-laser cannon is placed at the rear to discourage enemy ships from giving chase.