I've been busy which is why I haven't posted so much, but despite that I managed to do a little vehicle construction & etc.
Recently an old Austin ambulance that was parked up on bricks was taken into Itchy Dave's scrapyard and rebuilt into an armored car for the Dinoreich Militia. (Austin truck based armored cars with staggered twin turrets were used in Russia during the Revolution. My version differs in being adapted to cope with muddy conditions by having more wheels) Unusually for Dinoreich this armored car has an Otto cycle engine and already bets have been taken at the garrison at Despond as to how long it will be before it breaks down.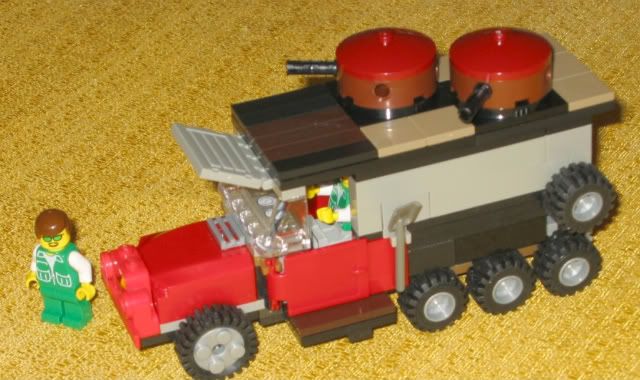 Just as a 'by the way' Bicycle troops
were
used in Colonial times and it was a big surprise for me when I found out. Previously I'd been using bicycle troops in Vic Sci-Fi wargaming for ages thinking I was doing something original. I'm going to see if I can track down some more bicycles for my Militia guys, but haven't had a lot of luck so far. (And yes I know that bicycle is missing tyres, - I need to call in at the hardware store and get some 'O' rings)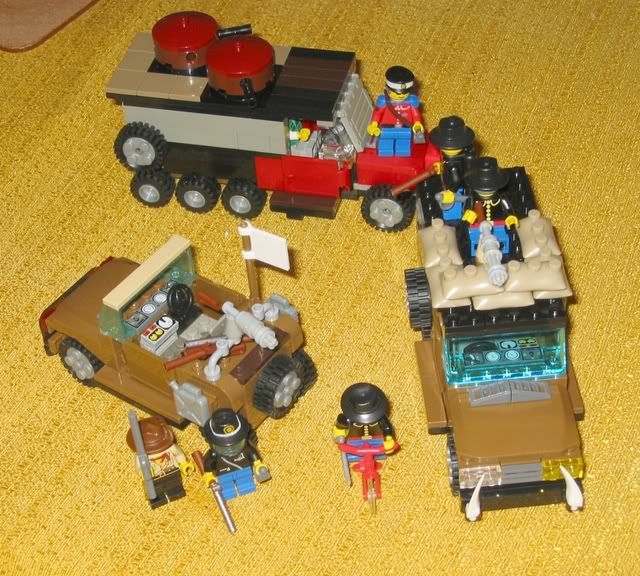 With the arrival of the Americans on Dinoreich an opportunity was taken for both the Britannian garrison and the American embassy guard to engage in friendly wargame maneuvers for training purposes. Afterwards the American guard sergeant commented to your correspondent that it was, 'Pretty darn interesting, - but are those guys for real?'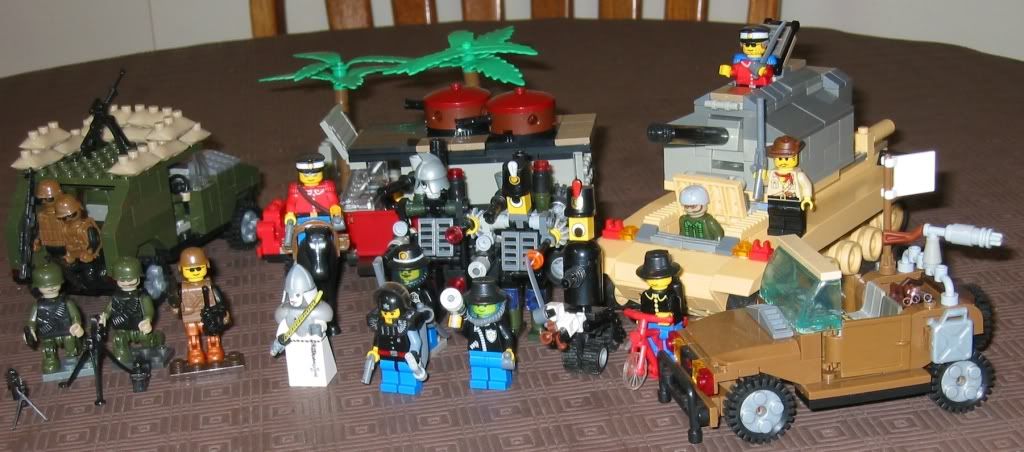 Normally that old Armstrong-Vickers steam tank stands on the river bank near the wharf at Despond as a semi-permanent defensive blockhouse, but especially for the occasion it was steamed up and put to use during the wargames. Mostly Corporal Scruff stood in the hatch waving his sabre while the 'borrowed' American engineer co-opted into trying to drive the thing muttered under his breath, 'Goddamn crazy limeys...,' as it clattered and clunked and lurched about.
Perhaps the most spectacular news is that the battleship HMS 'Intrepid' is being transfered to the White Sector..........

HMS Intrepid's sister ship HMS Dauntless is famous for blasting an Assyrian Cruiser instantly into drifting metallic fragments with a broadside from her gigantic ion discharge cannons at the battle of Scrapper Flow. The fact that HMS Dauntless herself was shortly afterwards blown apart by two Assyrian Frigates because her huge ion discharge cannons were still recharging does tend to be glossed over by the writers of Britannian League history books however.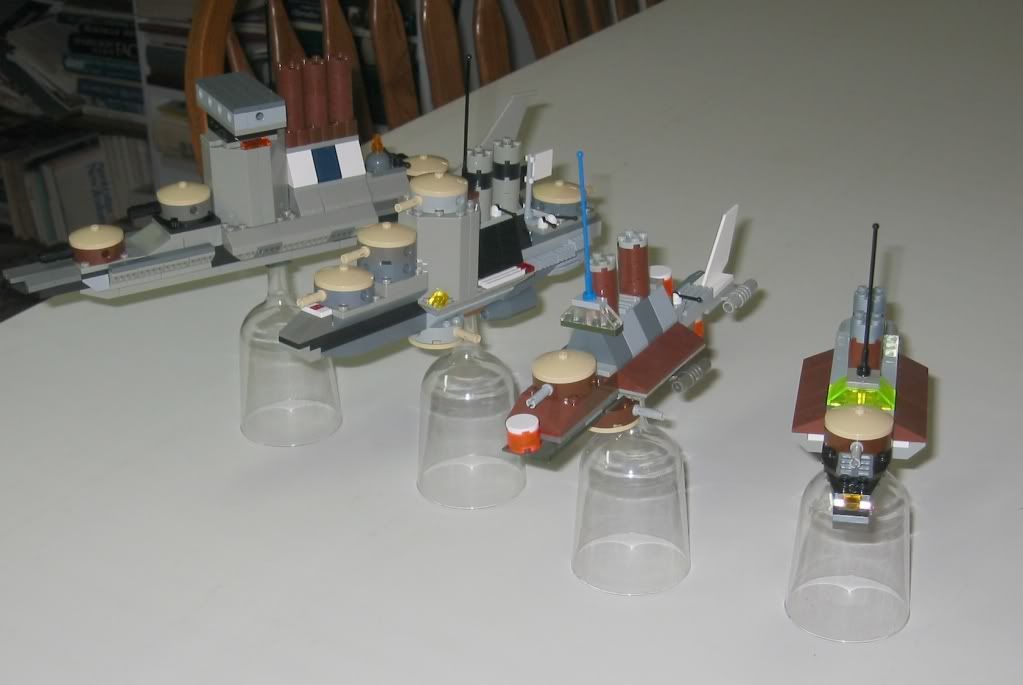 As for HMS Intrepid herself history records very little, except that not long after launching she was sent out on a voyage of discovery into an unexplored region of the galaxy and not seen or heard from again until she was found eighty years later drifting abandoned at the outer fringes of the Blue Sector by a Britannian light cruiser on patrol duties. Not a sign of her crew was ever found anywhere on HMS Intrepid, however the tables in the mess were set out for supper and the final entry in the captain's log was brief and cryptic , 'Dash it all we've run out of tea......'
Nobody was at all surprised when HMS Intrepid was eventually towed to the Naval Dockyards at New Glasgow. After a general check over she was given steaming trials and these were successful enough that the decision was then made to give HMS Intrepid a complete rebuild to bring her more in line with the other elderly Ironclads assigned to the White Sector.
More pictures shall follow, though I will mention a strange rumor I heard that the New Glasgow dockyard mateys have affectionately named the old battleship 'HMS Woodbines'........