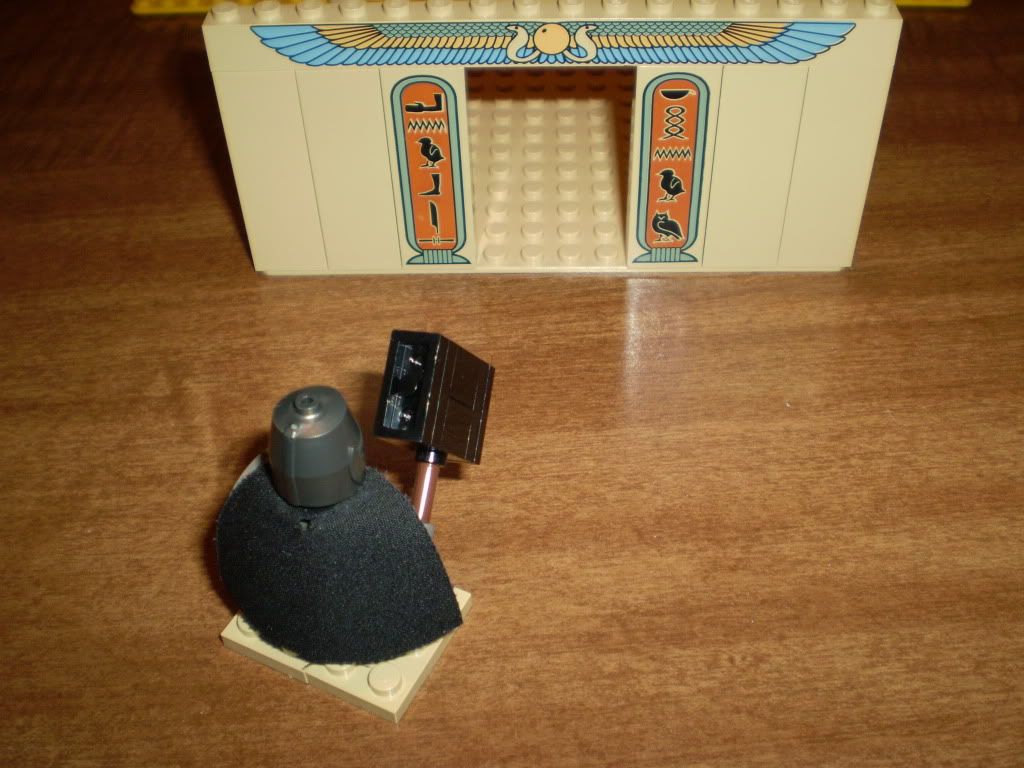 Silently, a lone figure moves towards his destination.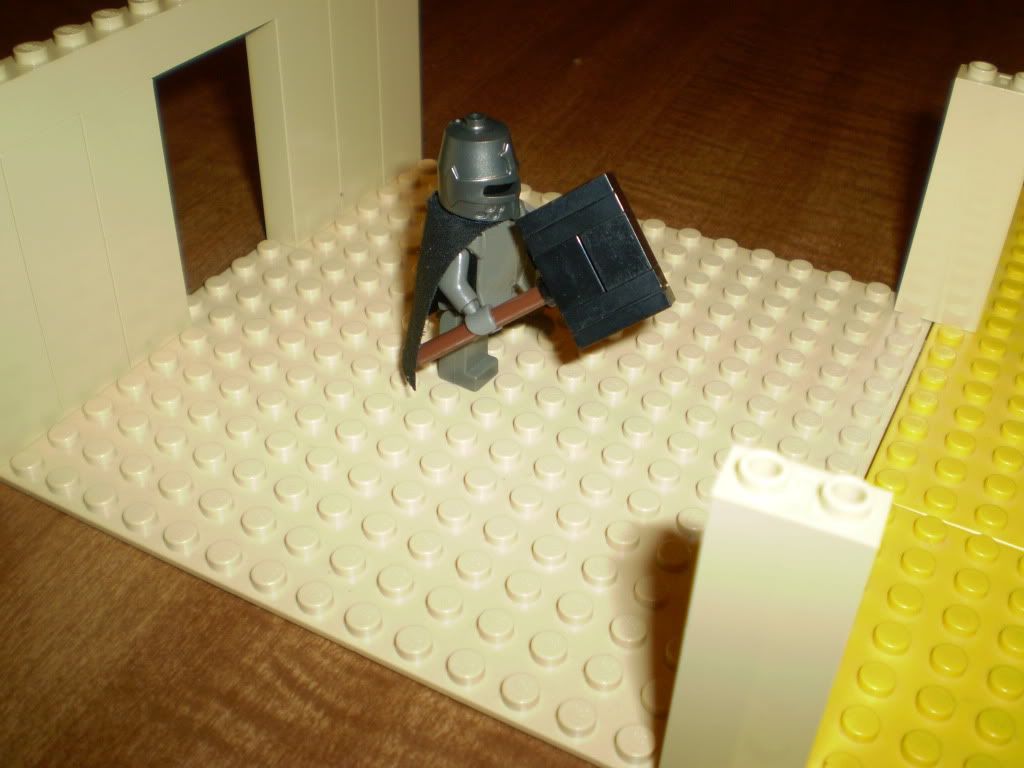 As he enters the tomb, Hammerman scans the area.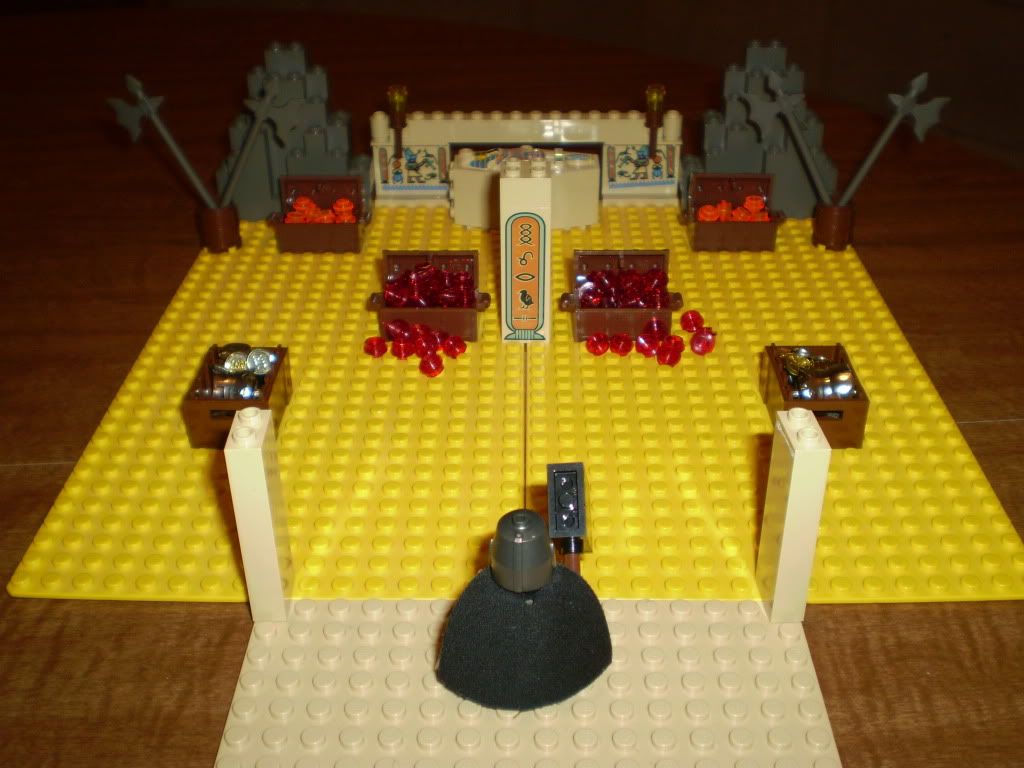 Ahead of him lies great treasure and great horror. Gold, weapons, and
OT
are valued across the Brikverse, but in the middle of the chamber lie two chests filled with sacrificial blood.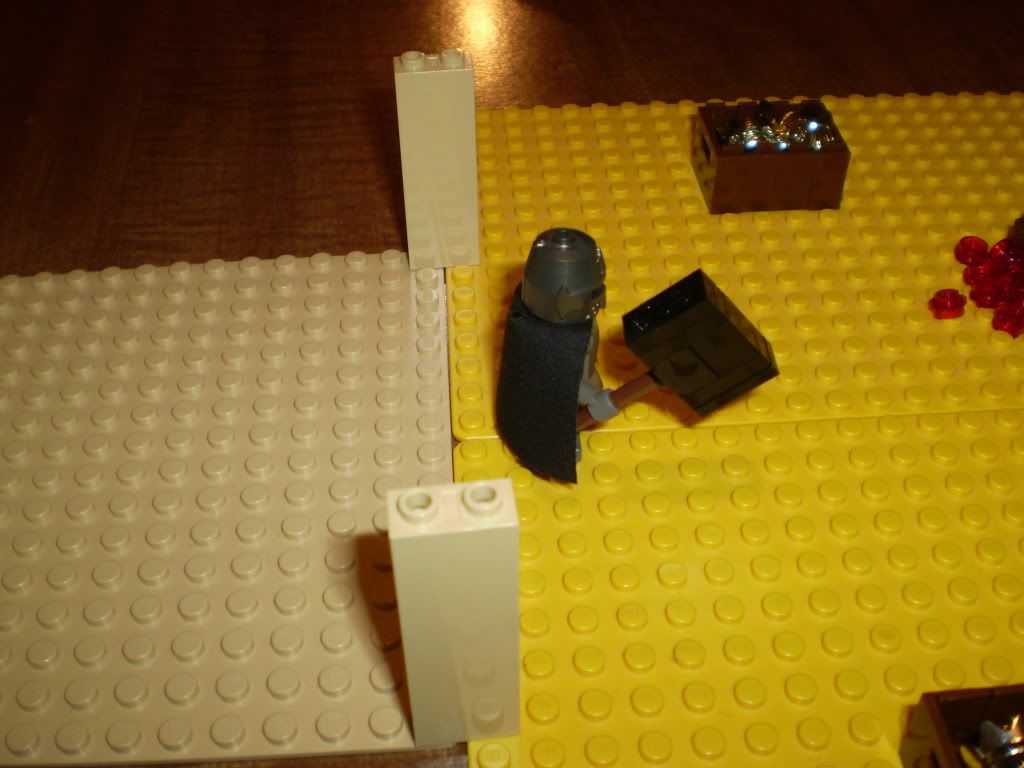 As he moves forward, an ominous voice echoes, "Leave now if you value your life."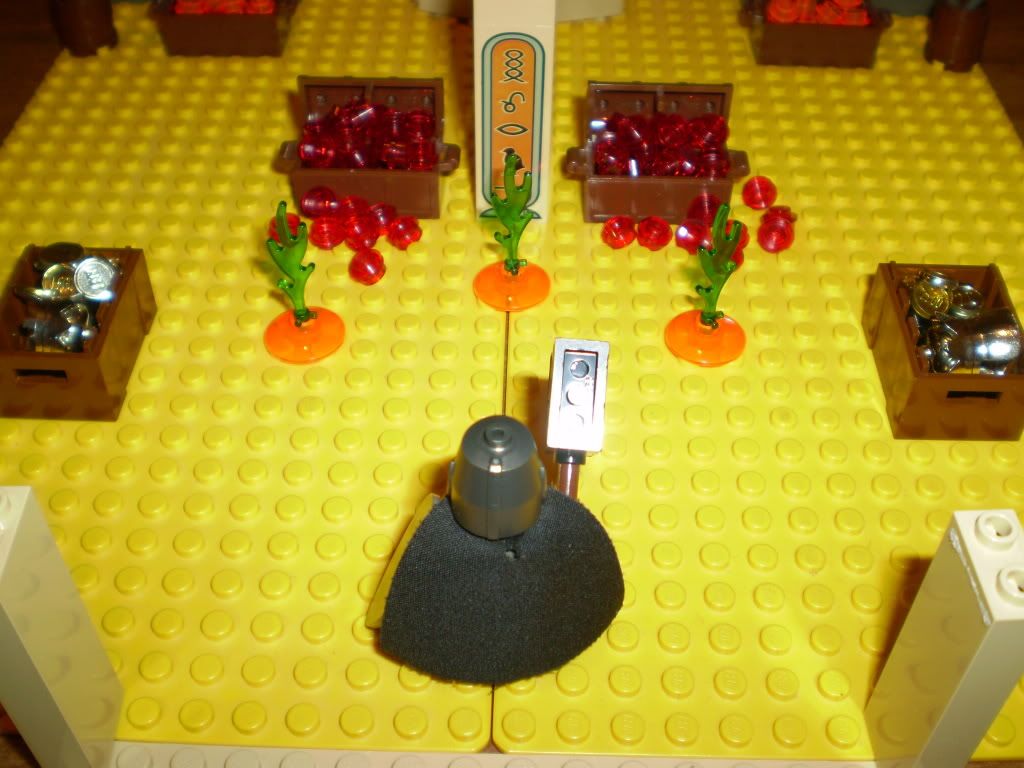 Paying no attention to the voice, Hammerman moves on, but suddenly...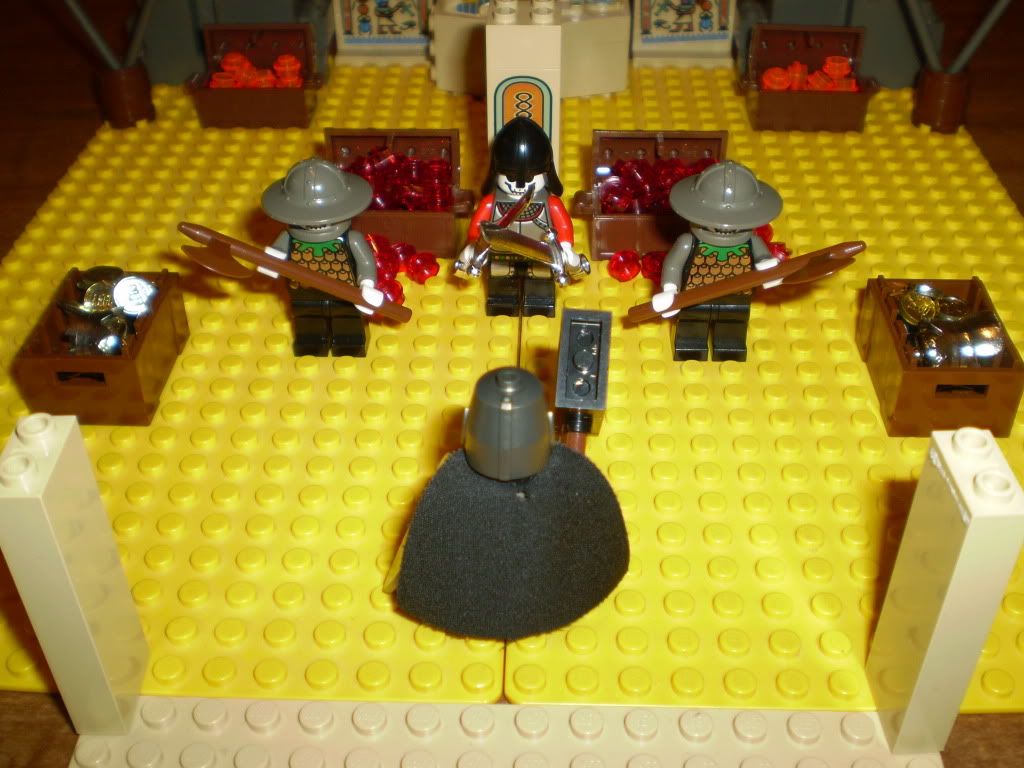 ...three skeletal warriors appear!
The swordsman directs his attention at Hammerman. "Leave. You do not belong here."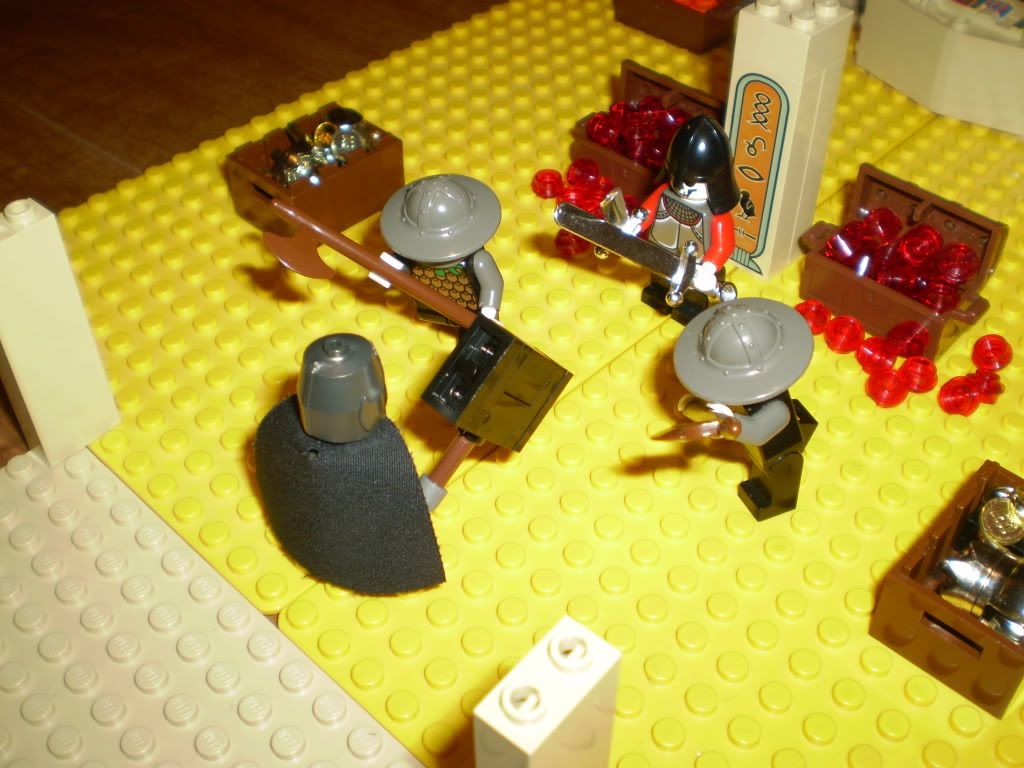 Seeing no movement from the intruder, the skeletal warriors attack.
Hammerman moves toward the left-most warrior and rams him with his shield.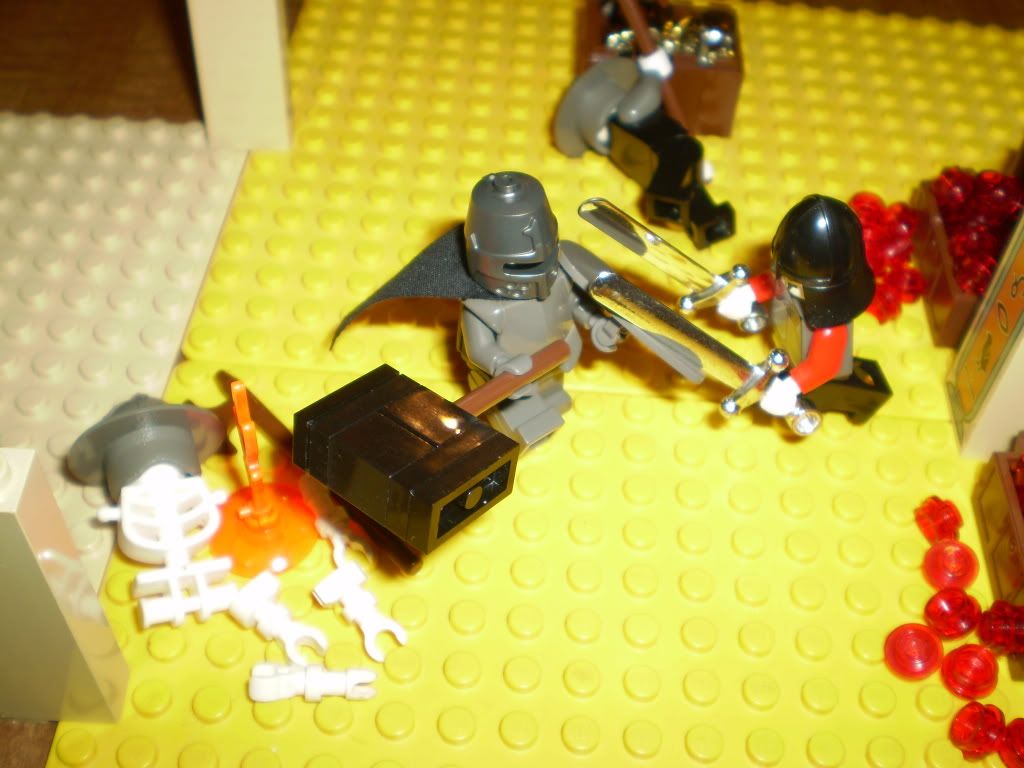 He then swings his hammer around, defeating the other axeman. The swordsman charges, but finds his attacks blocked by the knight's shield.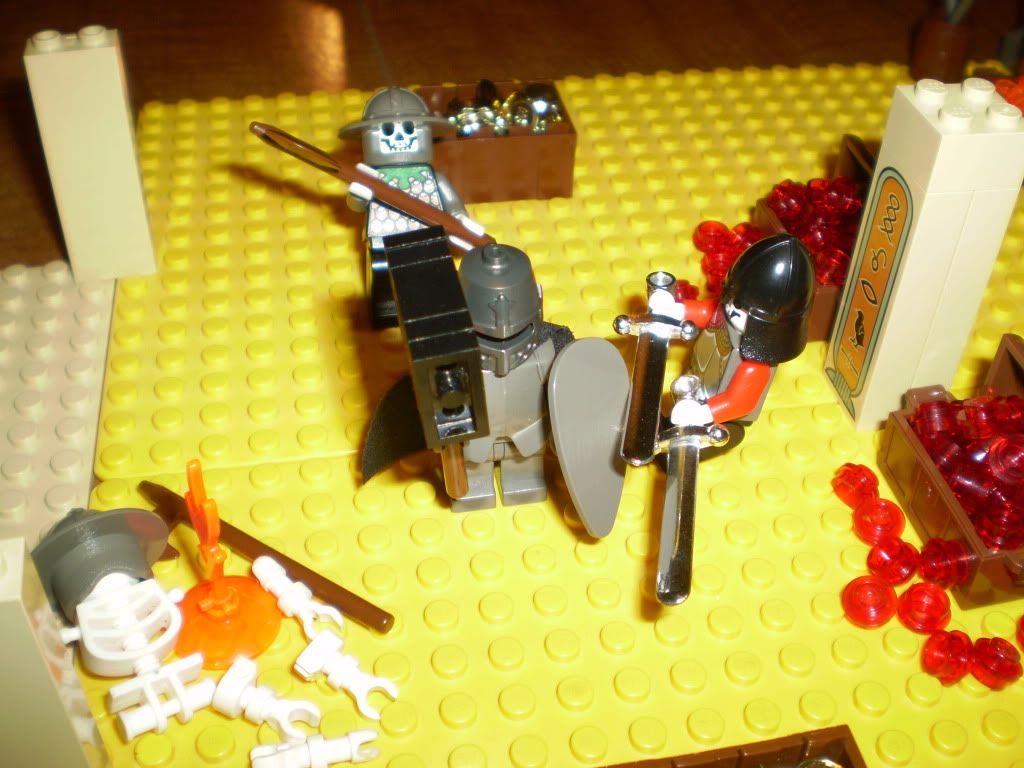 Blocking more sword attacks, Hammerman senses the remaining axeman behind him.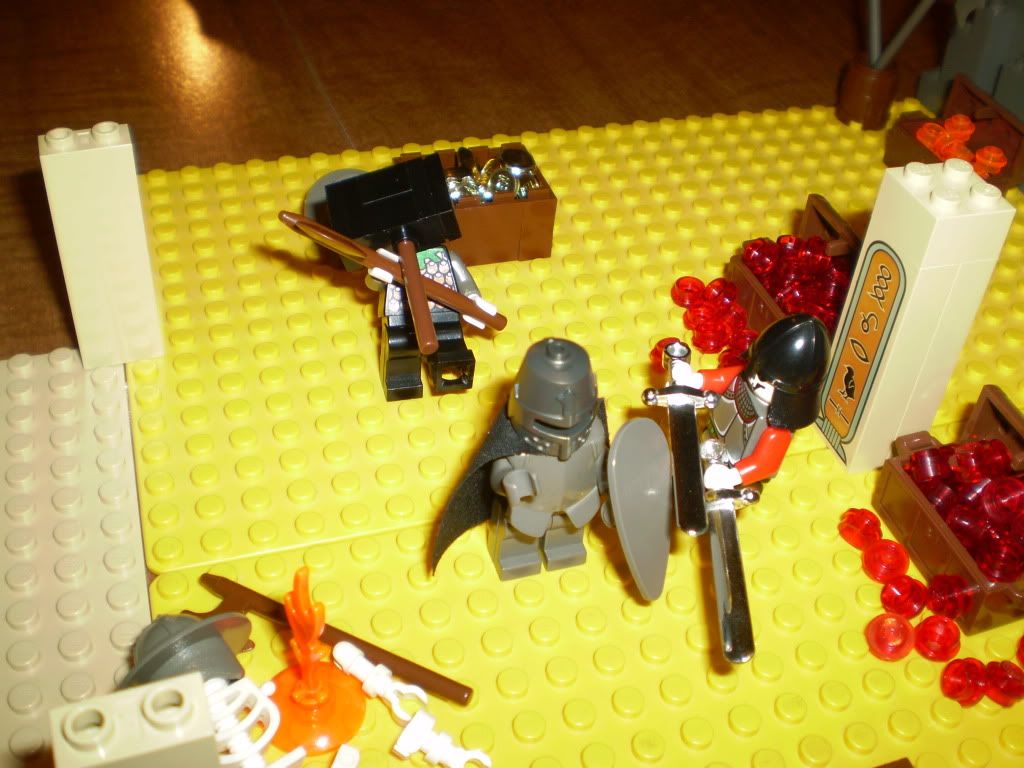 So he throws his hammer, which connects with his enemy's head...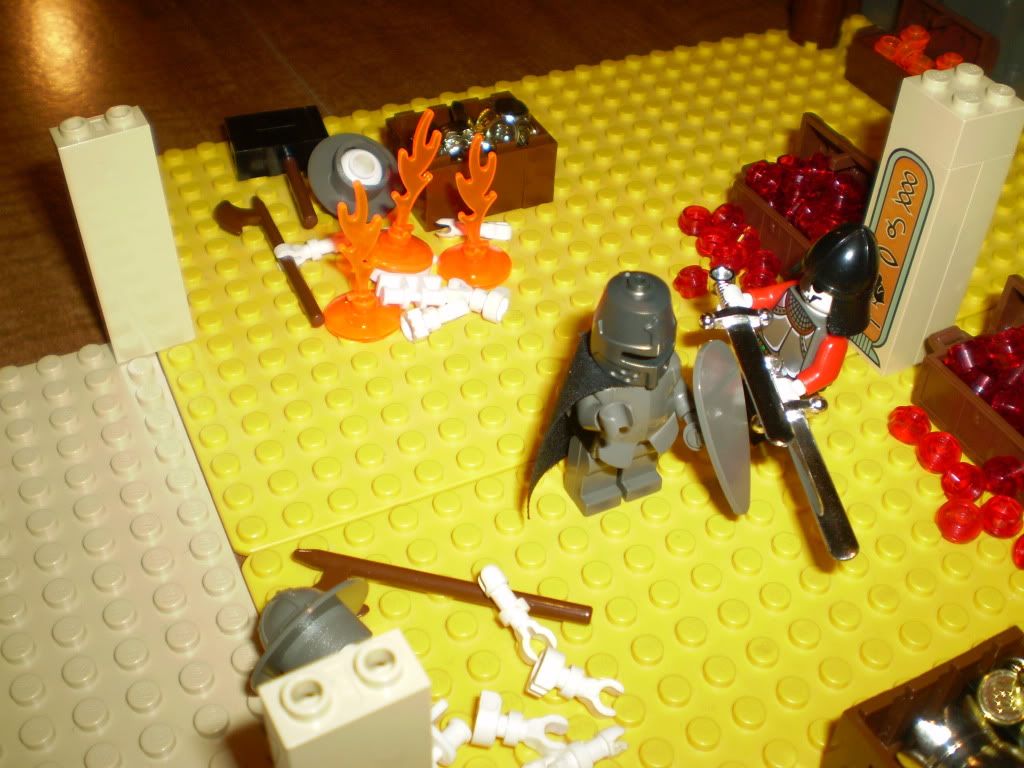 ...and proves to be very lethal.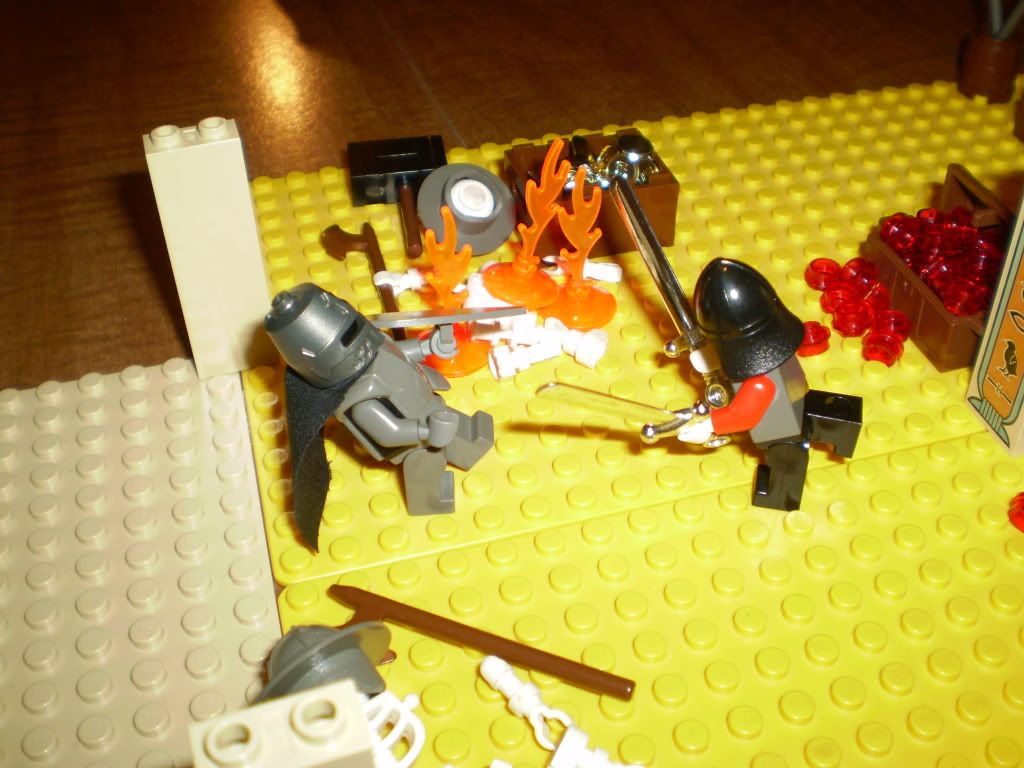 The swordsman seizes the initiative, seeing as his opponent is unarmed.
Calling upon the enchanted hammer returns it to its master. This allows Hammerman to surprise his opponent and knock away one of the skeleton's swords.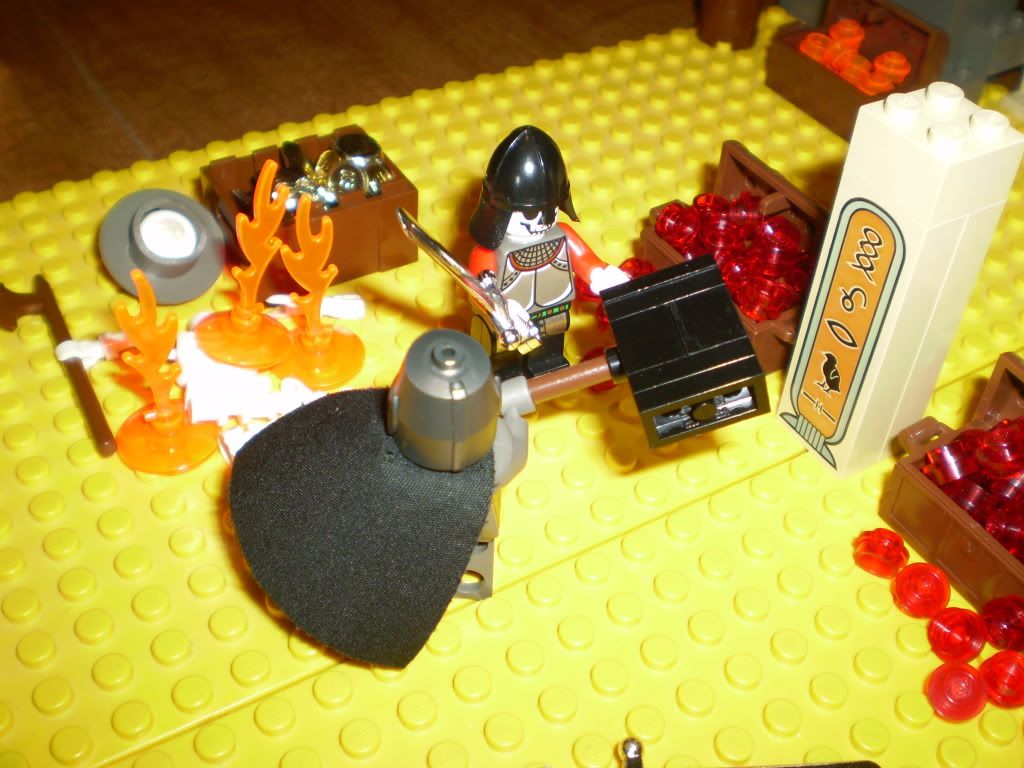 Hammerman then takes aim with his hammer...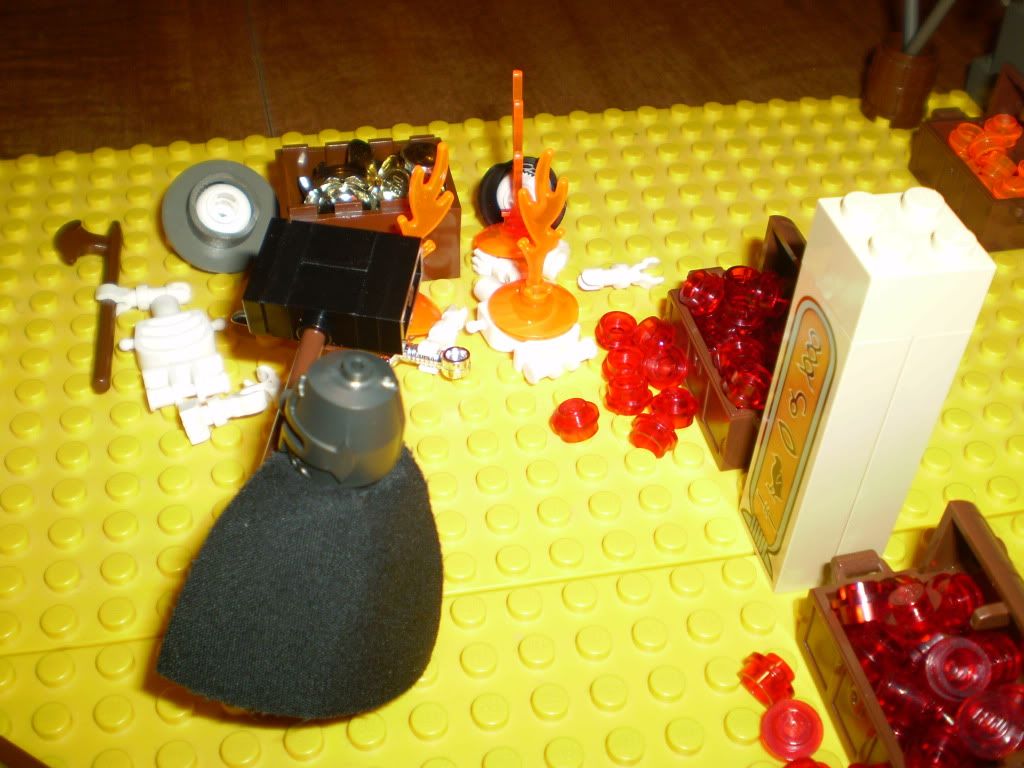 ...and finishes the final skeleton warrior off.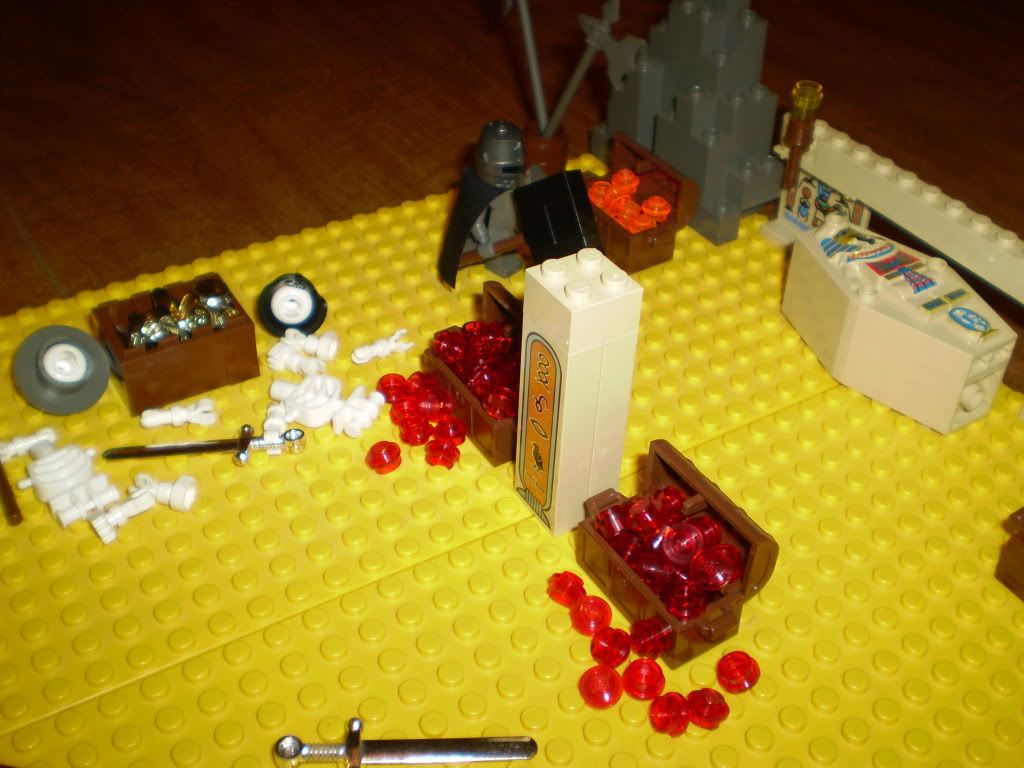 Hammerman moves forward.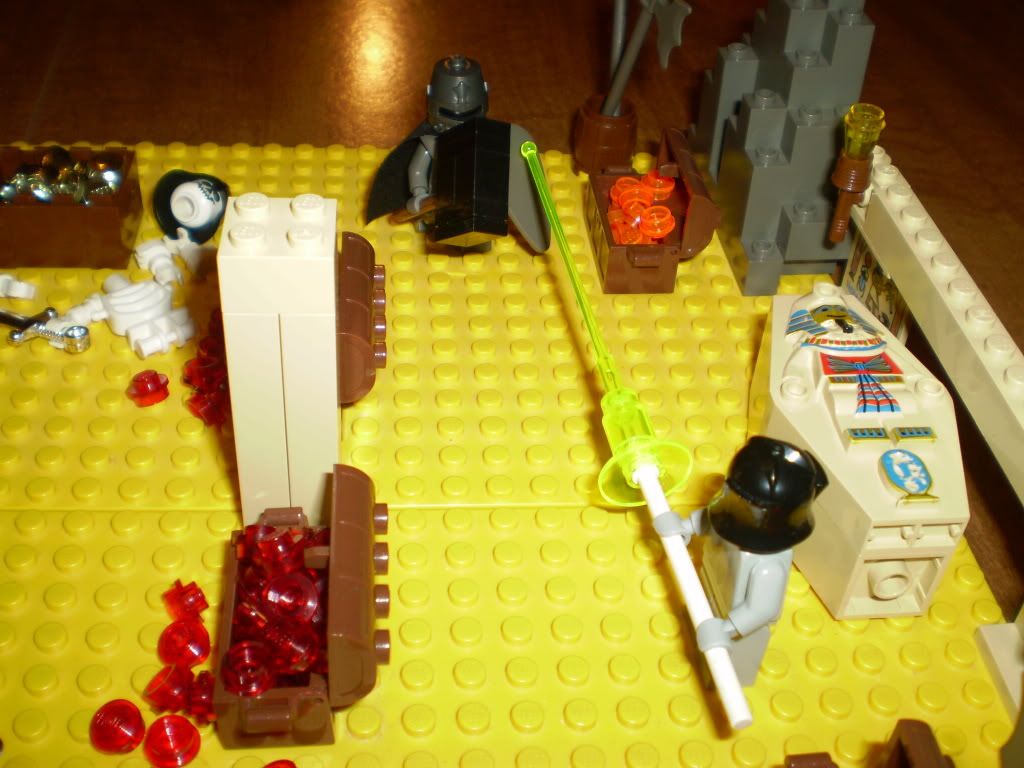 All of a sudden, a ghost sorcerer materializes and blasts Hammerman, hitting his shield.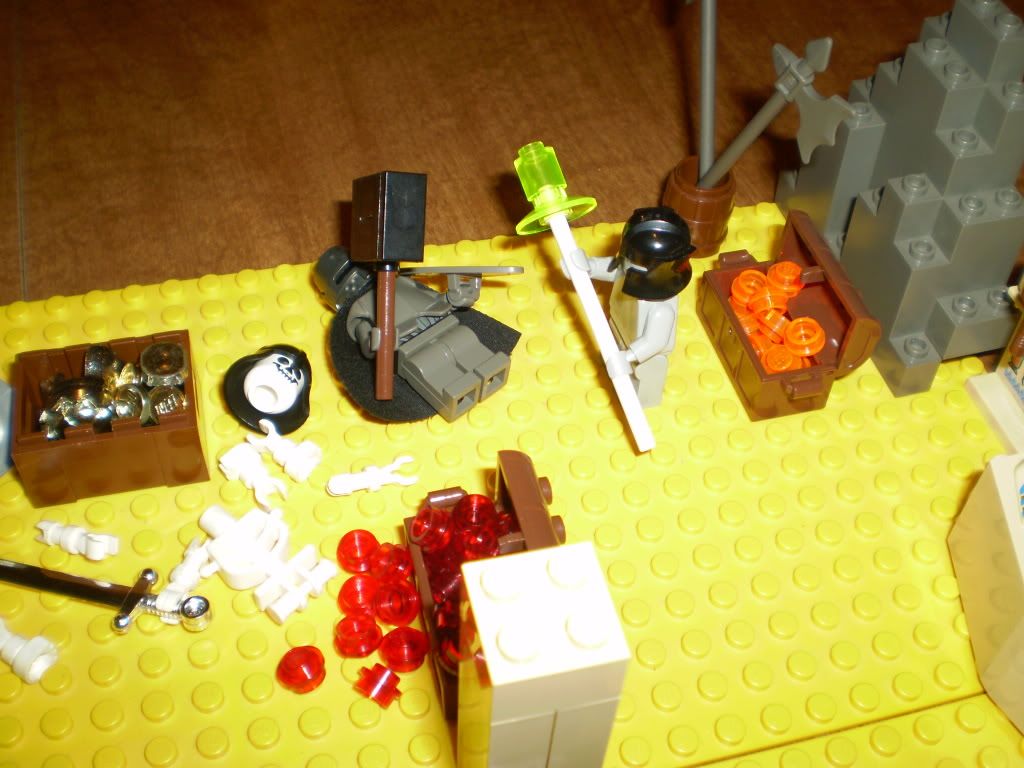 The sorcerer speaks to Hammerman, "This is your final warning. Should you choose to continue, I will destroy you."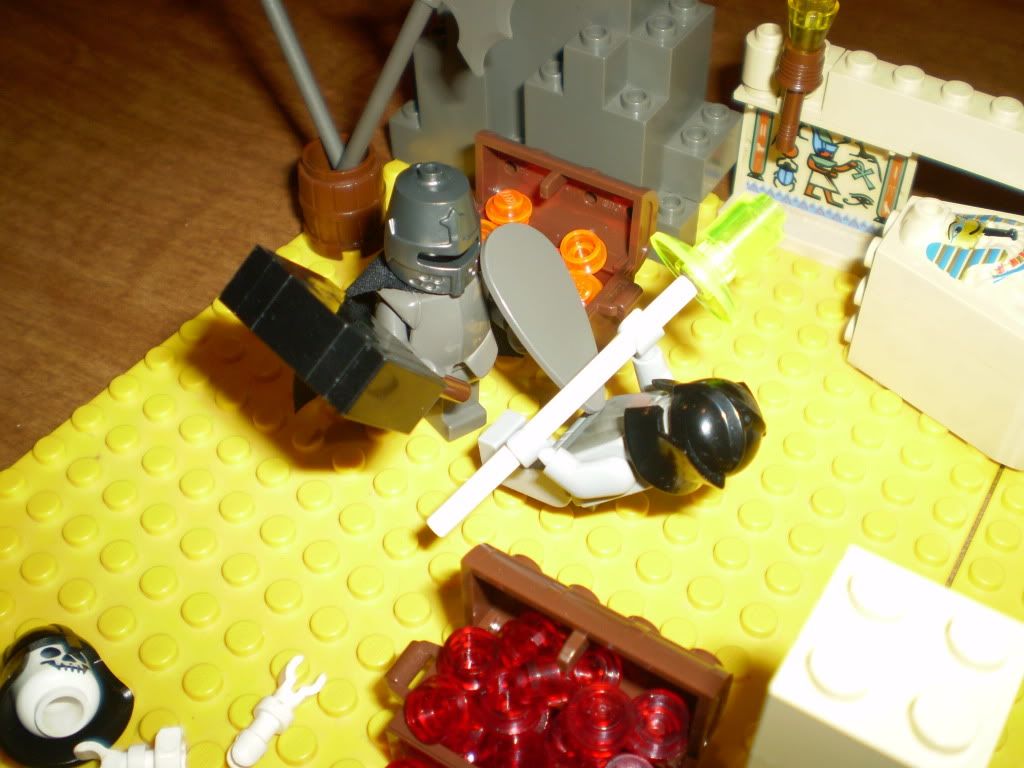 But Hammerman is a tenacious opponent.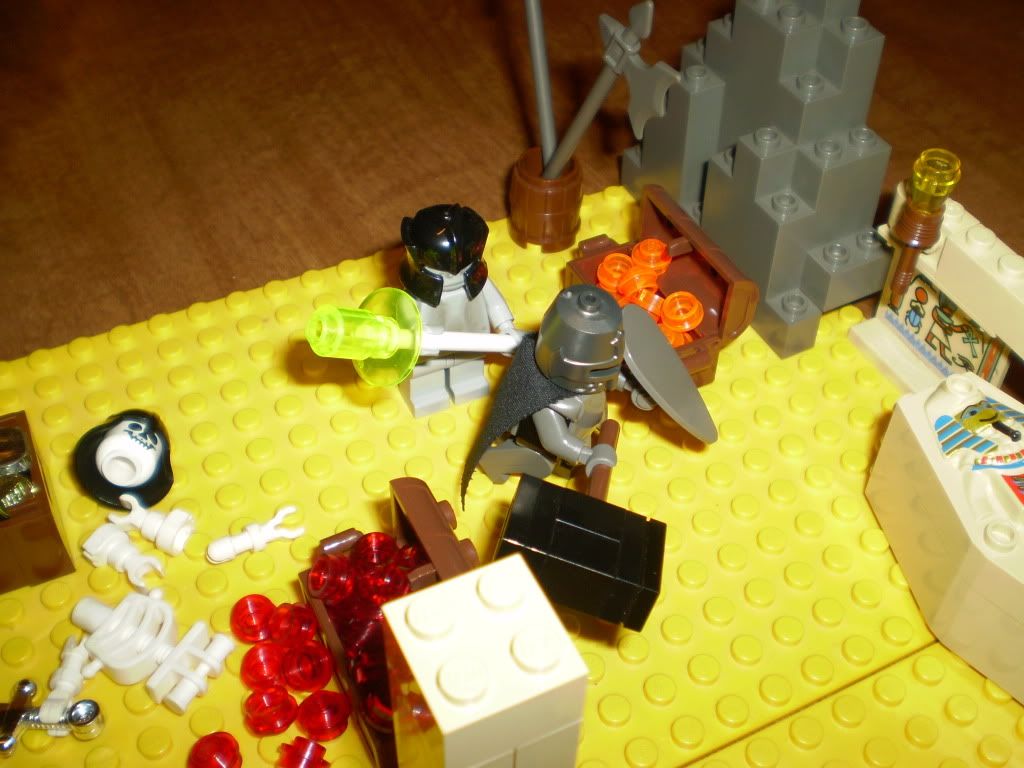 The sorcerer teleports out of the way of Hammerman's blow.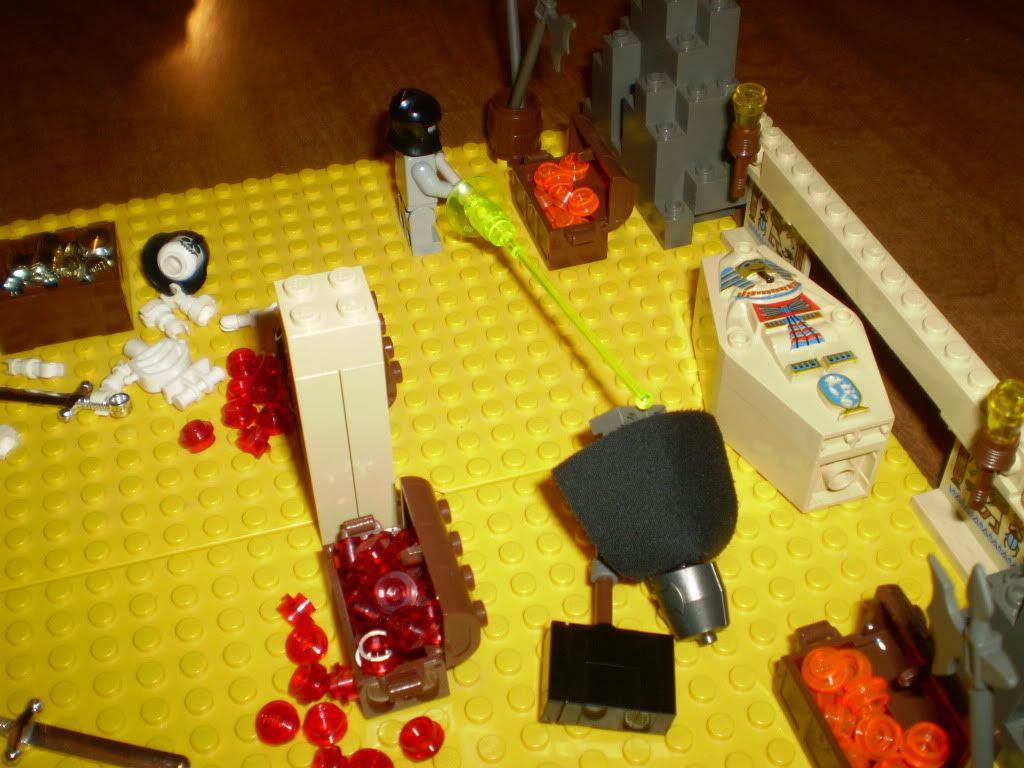 He blasts Hammerman again, "Fool. There have been none able to best me."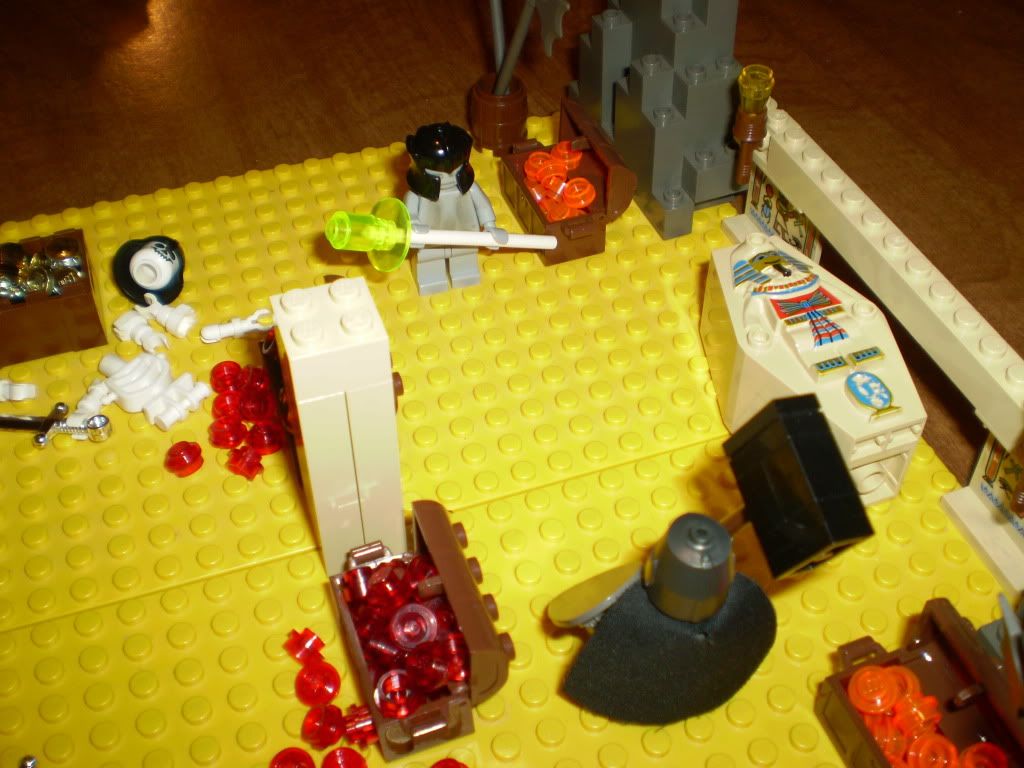 Slowly, Hammerman gets up, shaking off the effects of the blast.
Hammerman throws his hammer at his opponent, who deftly dodges the attack.
"Now to finish you off, stupid knight."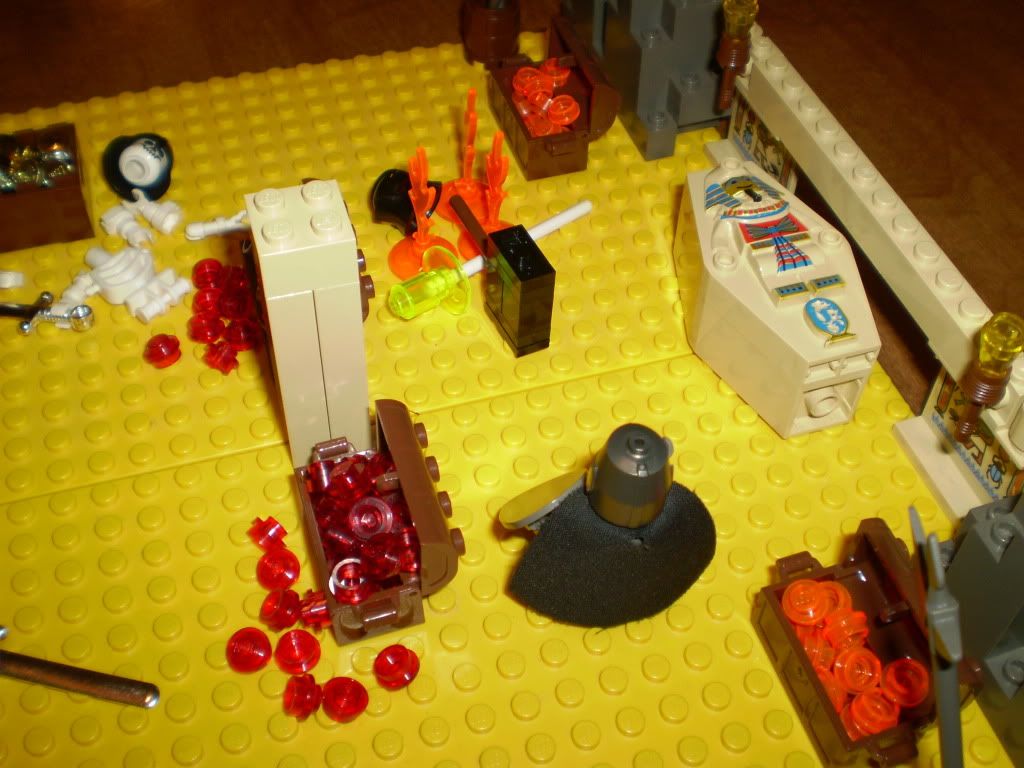 Hammerman calls for his enchanted hammer. It flies directly into the ghost, dealing a deadly blow to the sorcerer.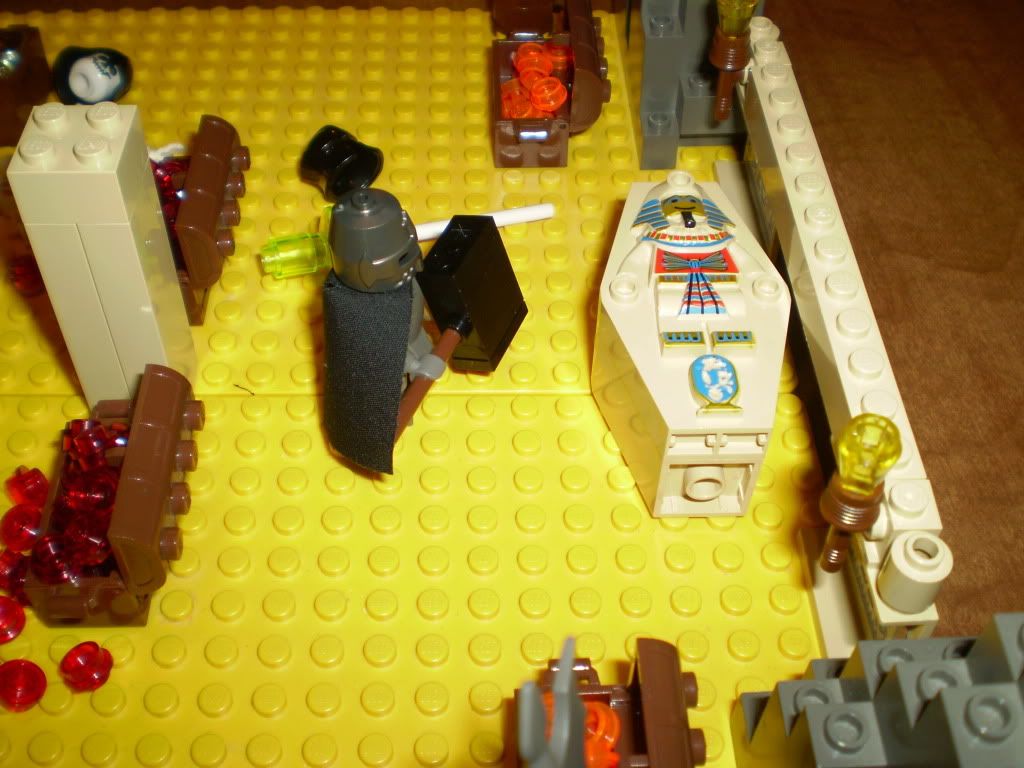 The knight, victorious, moves toward the sarcophagus.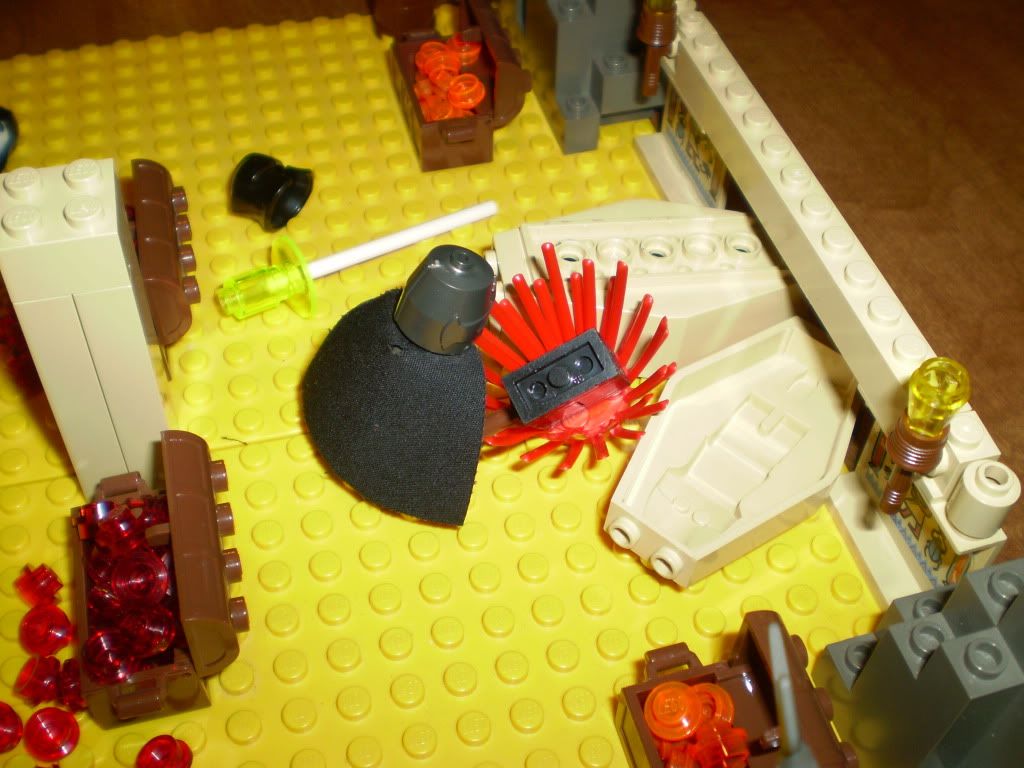 Bringing his hammer up, Hammerman smashes the coffin. A screeching noise fills the room as the evil leaves the tomb.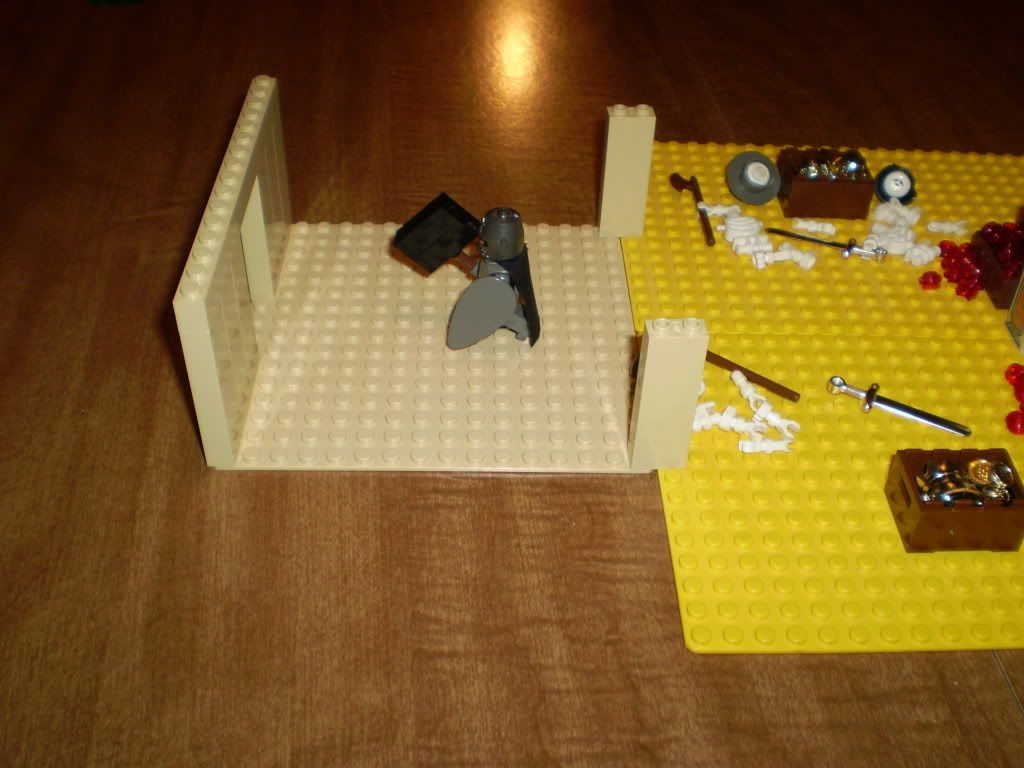 As silently as he came, our lone warrior leaves the tomb in peace.