...in light of this recent fedonuker plot line and the general forum mythology, I found it interesting that there was not a single representation of the actual pedonuker other than "President Austin" or a palette-swap thereof. So, I have taken some liberties to finally and officially establish his appearance.
I WILL SAY THIS ONCE, AND ONLY ONCE: DO NOT TROLL OR FLAME IN THIS THREAD. I AM SINCERELY SORRY FOR BRINGING THIS UP AGAIN BUT FEEL SOMEONE MAY NEED THIS IN THE FUTURE. THIS THREAD'S SOLE PURPOSE IS FOR SCHOLARLY REFERENCE BY ANYONE WHO NEEDS TO MAKE A PEDONUKER MINIFIG FOR SOME REASON.
Pedonuker is known to be a rather disgusting creature that can shape shift when necessary to groom his grossly-underage targets. Some of his more popular forms are as facsimiles of President Austin, however this is not his true form. A long time ago Warhead suggested on chat that he should be a transparent mini figure, so his naked true form is completely invisible but here is covered up by armor. His weapons are all transparent, as a result any response attacks against him will fail and he can turn invisible by will by discarding his clothes, useful for a child-stalking predator. He has a penchant for liking belugas & beige carpets and become forever infamous on the forums, with the very utterance of his name being punishable by death.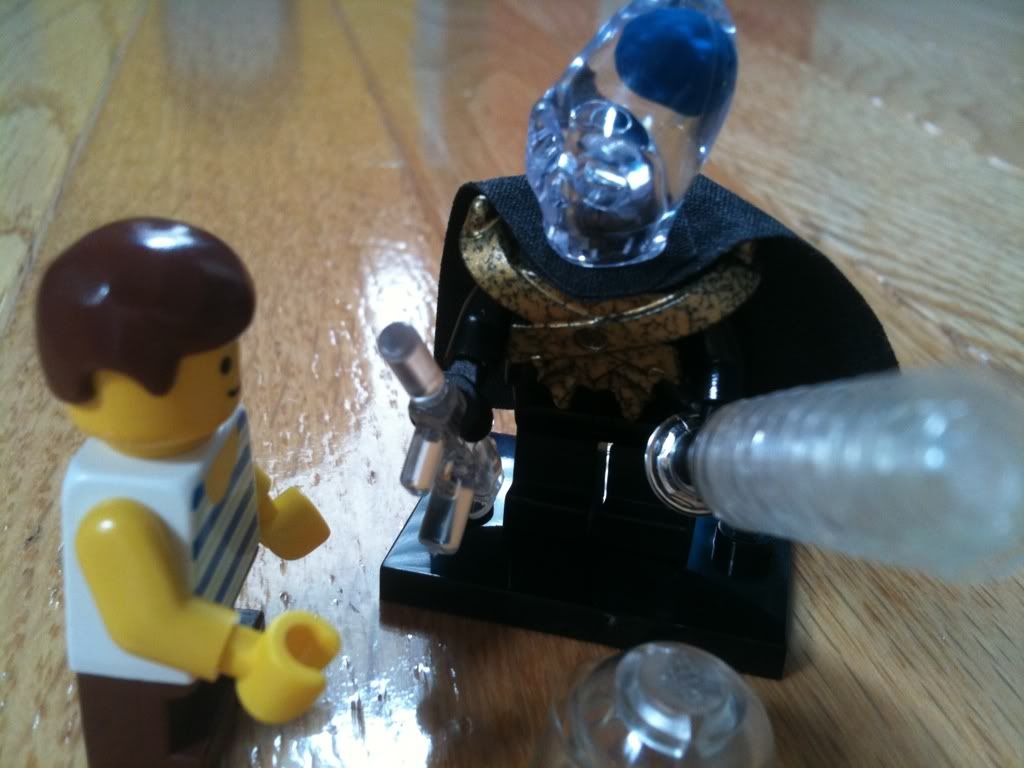 Underneath his helmet is an abominable transparent skull, proving his Warhead lineage (mentioned on the wiki). His novasword doubles as an anal dildo weapon which he uses to great effect on practically anything that moves(and some that don't too)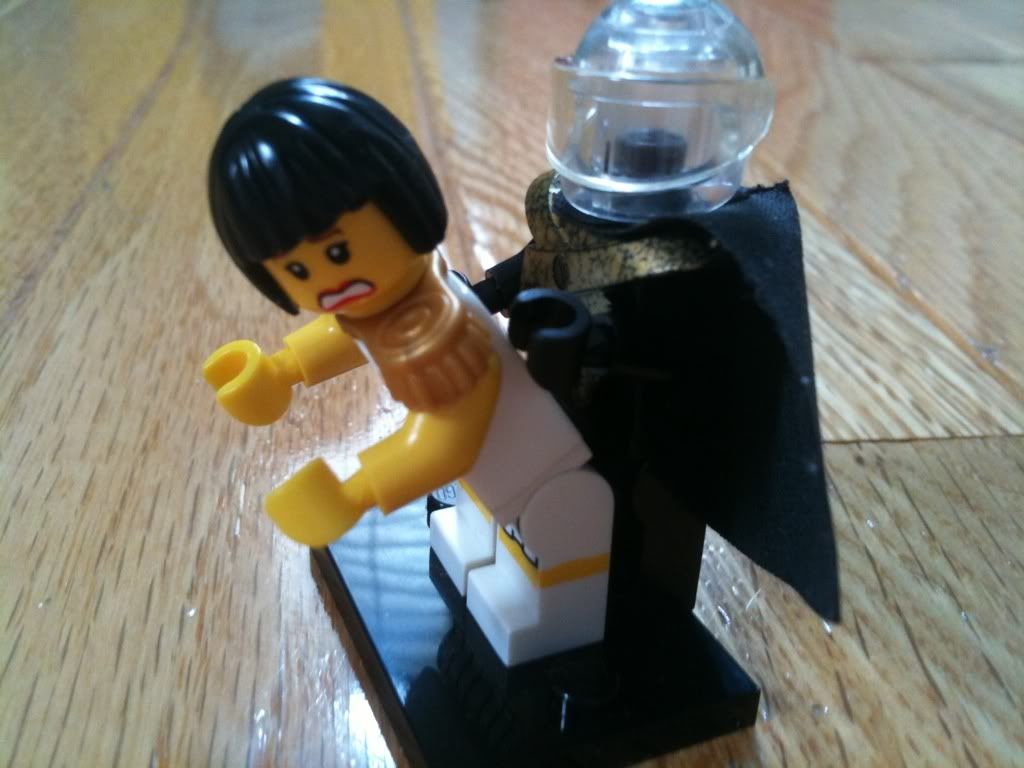 This is the only picture of pedonuker doing what he does best that can be publicly shown without causing insanity and permanent brain damage. Since this was just after one of his many alt resurrections, he didn't have full strength at the time. That Trattorian admiral has not been seen since.