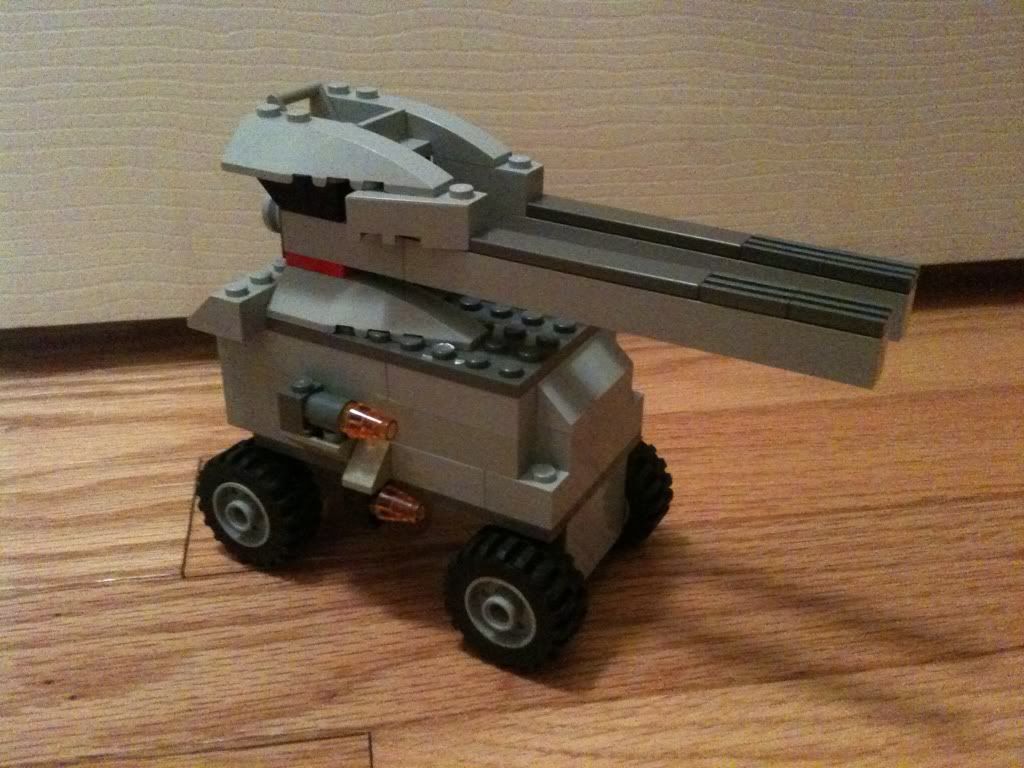 Okay, here's the Silvarian tank I promised! I would say it was a refreshingly easy build compared to Nat's super tank and Zipp's tank destroyer. It's also kind of cute.
Also, I made some Silvarian infantry...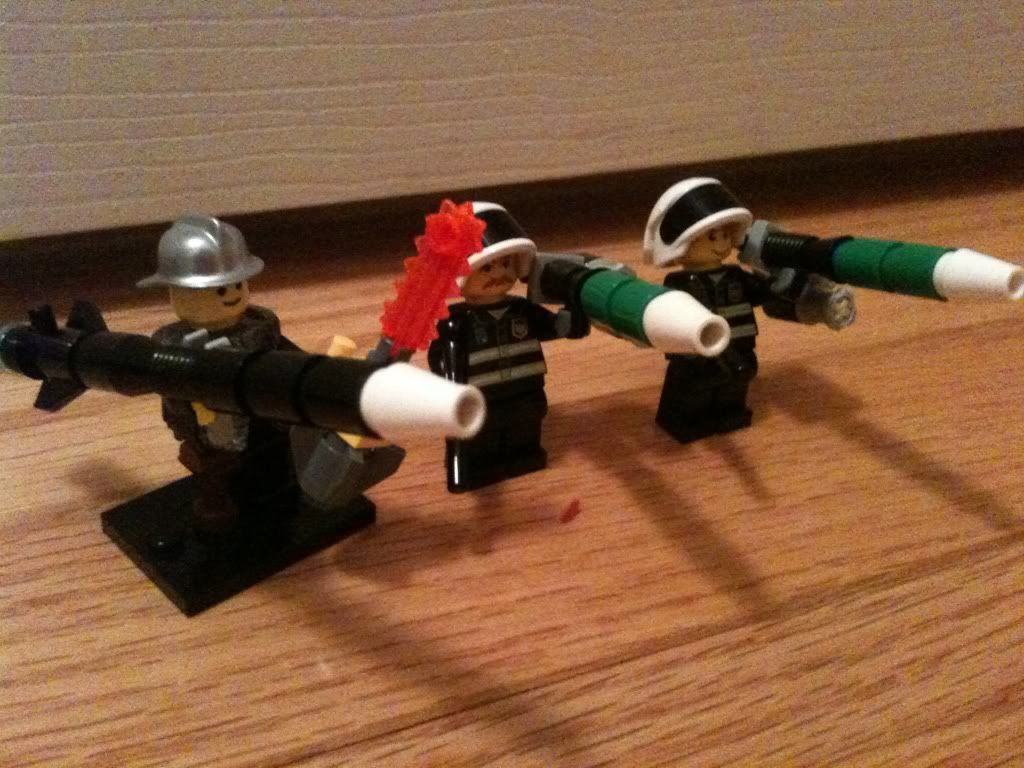 ...And some rocket troops. The super soldier is entrusted with an OTC as well as a size 4 panzerfaust that will certainly ruin any tank's day.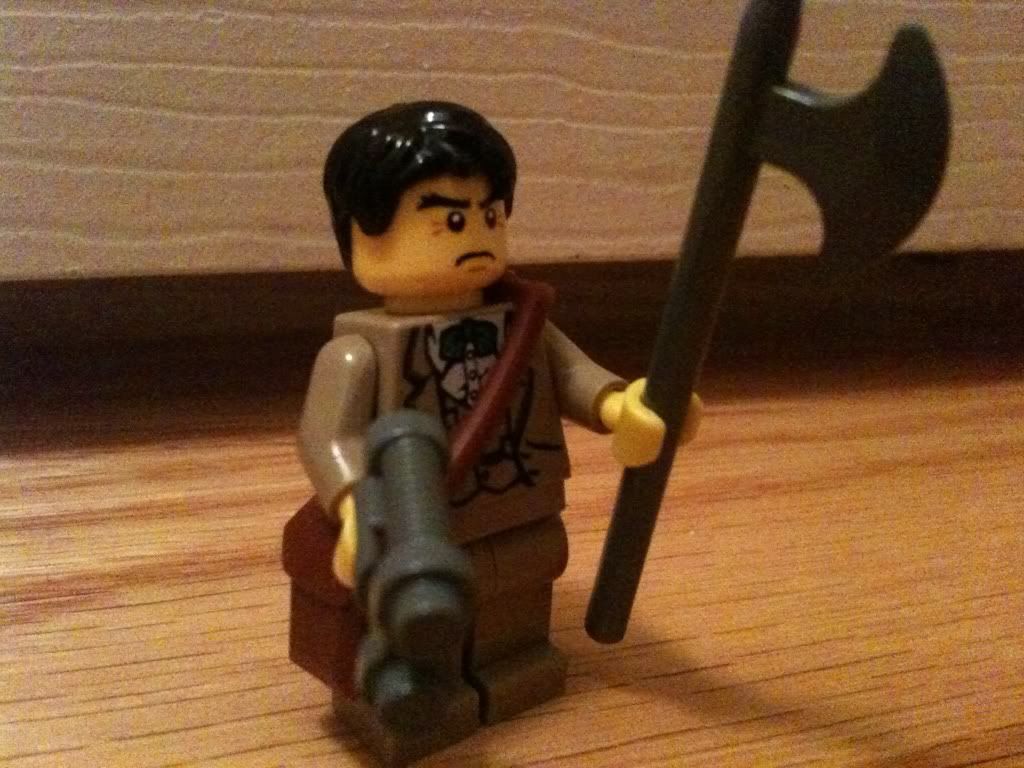 I think this dude's name was Admiral Byron. I'll try my best to make his nova-sword but until then he has an axe. Also, since he lost his anal disrupter he has a pistol but in the coming forum battle he hopes to obtain something far greater than the anal disrupter...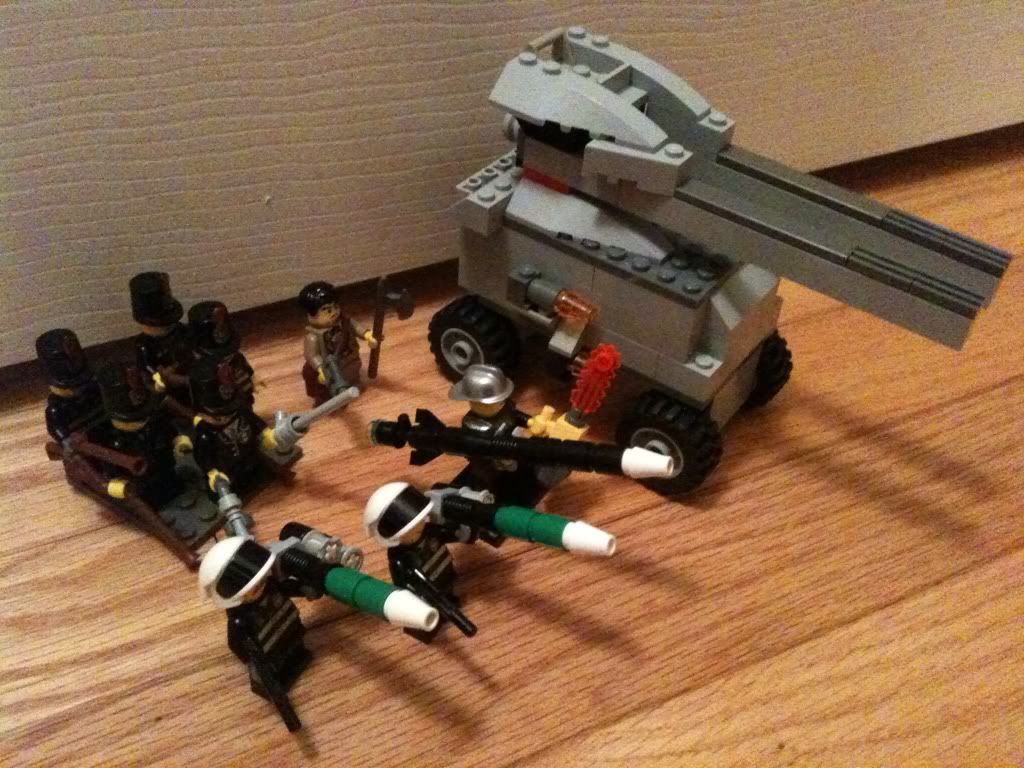 The whole team. I'll add some swarmers and maybe a dreadnought as at current they are pretty small compared to the other factions I have.
I got the tank done faster than expected, so I made the infantry of the brittannians.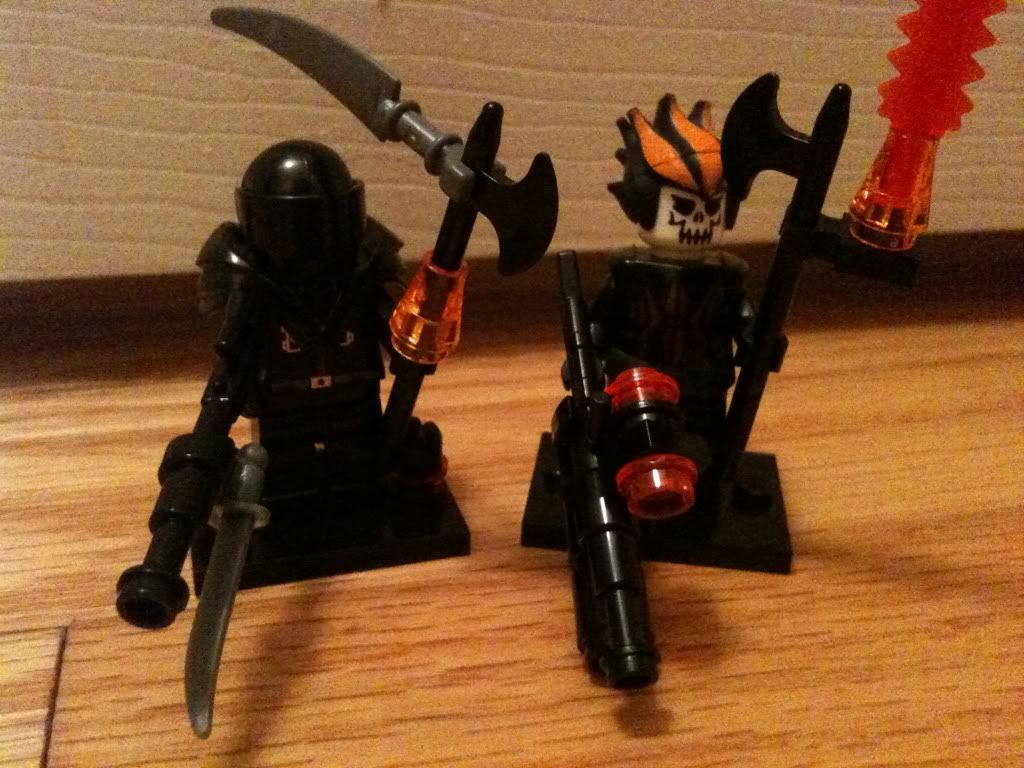 Finally, Warhead and the Terrorkhan. The Terrorkhan guy sucks but you have to realize I have zero of the armor that people normally use for them. He's probably going to stay alone like that unless I bricklink more armor.