Tzan wrote:
Wow. I guess we all have our bad days.
It kinda reminds me of Whiteagle's avatar, though.
Nether feature designs any more practical for combat then Warhammer 40k's walking war cathedrals...
I dig the walking cathedral ones, actually. Like I just said. I like the BBC/2000AD aesthetic. It means a lot to me.
But if we're gonna beef: they can't put one leg in front of the other and don't have tails. Even if they were able to rub mecha potion on themselves and move their limbs, they'd be literally incapable of walking. They're designed to have this macho wide stance that means that they'd have to move their center of gravity waaaaay to the side to not fall over to take a step. They'd more more side to side than forward.
That is, they'd waddle like giant penguins.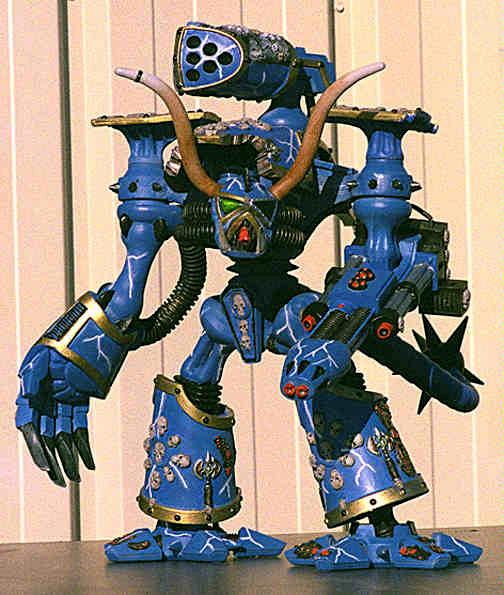 waddle waddle waddle waddle waddle waddle
By contrast, some Okawara, off the leash:
And yes, he also designed the Guntank. Here it is, flying in space.
This scene was so embarrassing, they cut it from the movie, sacrificing what was no doubt supposed to be a tense and memorable battle scene out of shame.