Now for the Silvarian forces, next up are the Britannian forces and Peach Guerilla forces. Forces Forces Forces.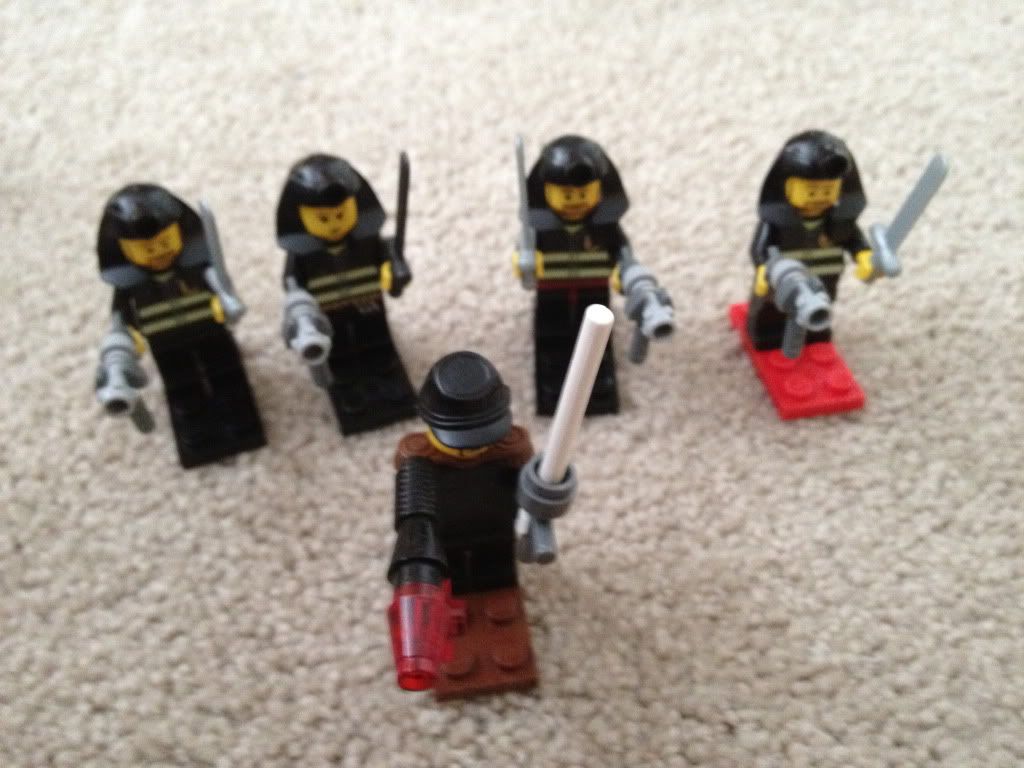 General Eksvian Danyaris, and four priests. The Silvarian Empire will accept you if you're peach, yellow, lizardman, ork or any other lego species, but if you're undead or megabloks you will be killed on sight.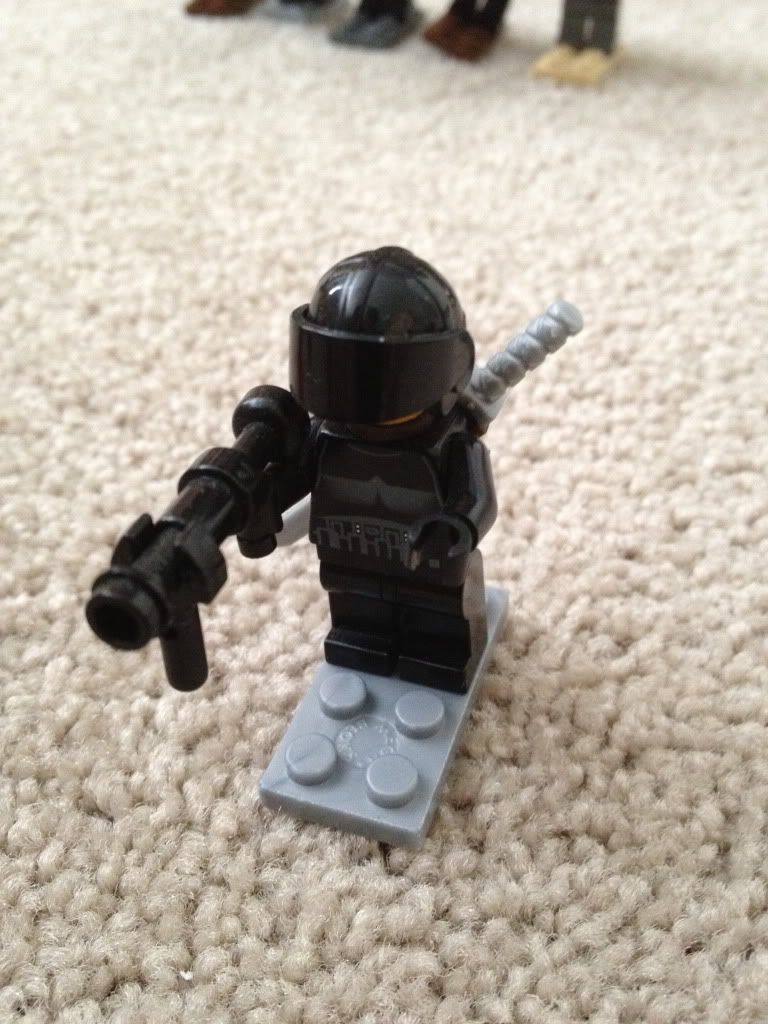 An officer of the SSSS(Silvarian Strategic and Secret Services). His organization is loyal only to the King.
Silvarian rifleman, bred to kill undead foes.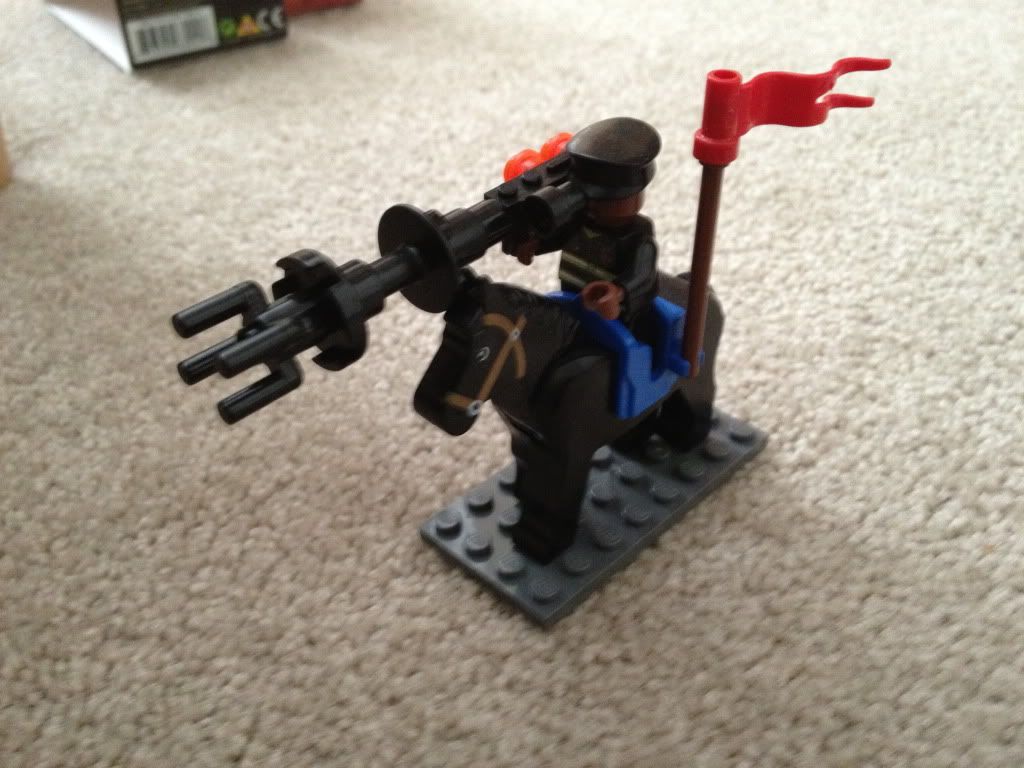 A Cavalier with an OT Gun.
Orks are the third largest race in the Empire, however they aren't close to numbering the peach and yellow populations.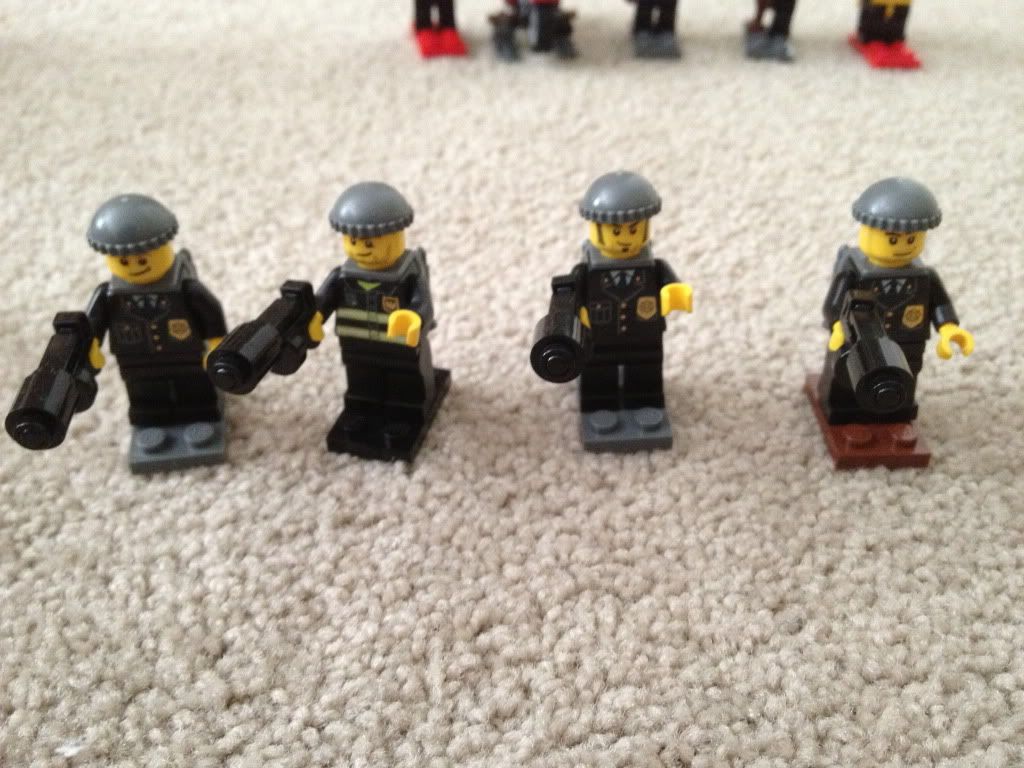 Jetpack troops, brought in to take down the legendary Rocketeers and Valkyries.
Heavy Weapons troops(L-R), Sniper, Heavy Bolter, Bazooka, Rocker Launcher, Rocket Launcher.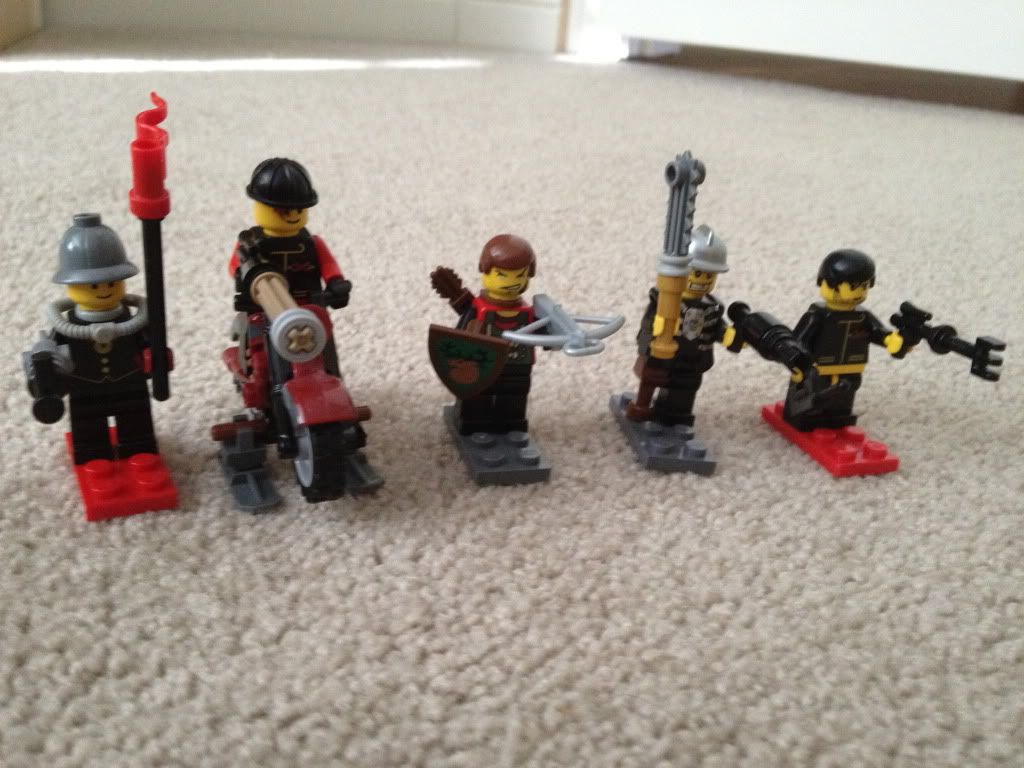 The commandoes, patriots known for breaking enemy line and formation with relative ease. They will fight to their last breath.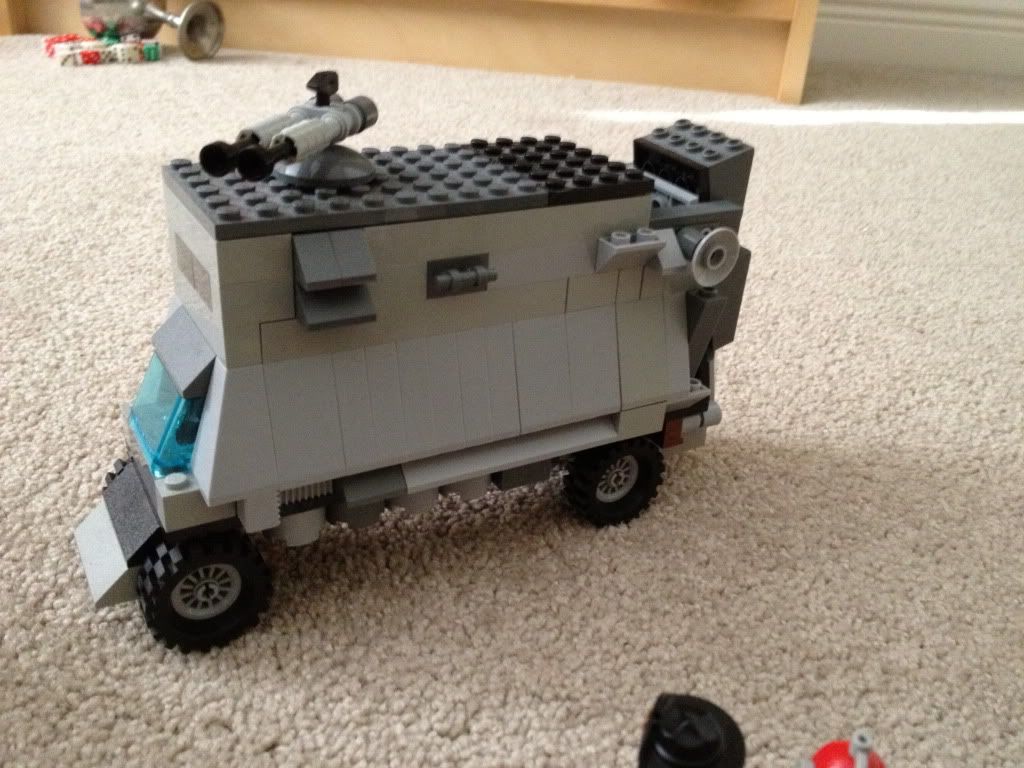 An APC. Not very good, but it's very useful.