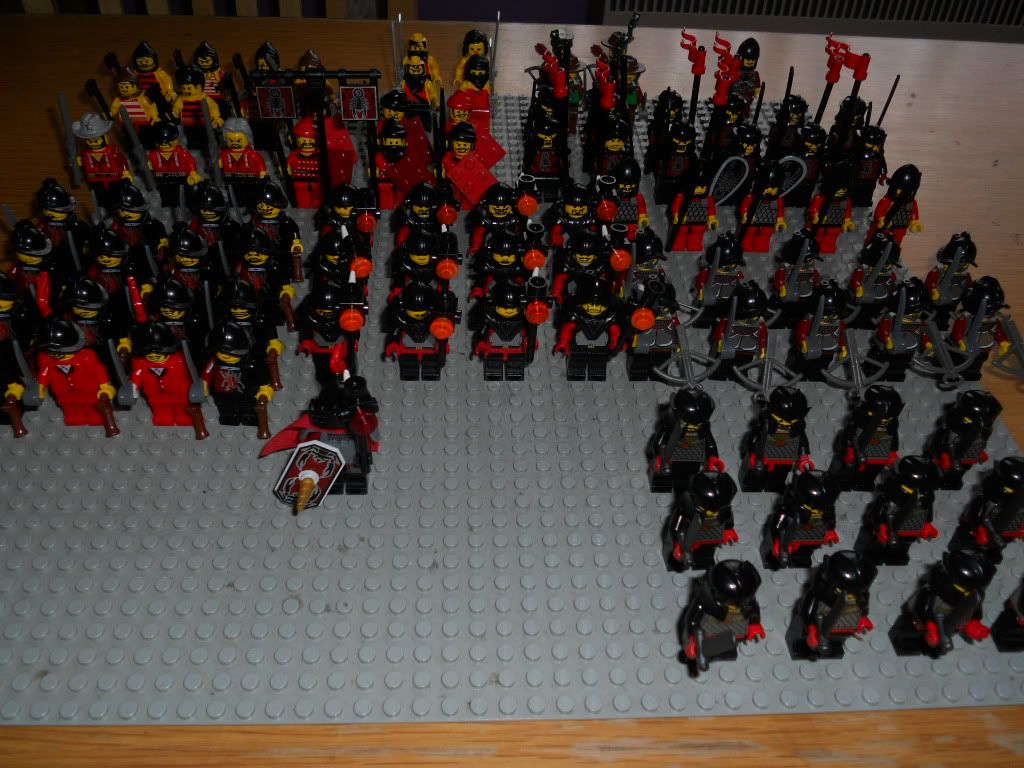 A Falx Legion. There are no longer as many of them as there were in Freedom's Blood (mostly because I decided there were enough and used parts elsewhere), but they're better equipped now (once I give them back their shields, of course).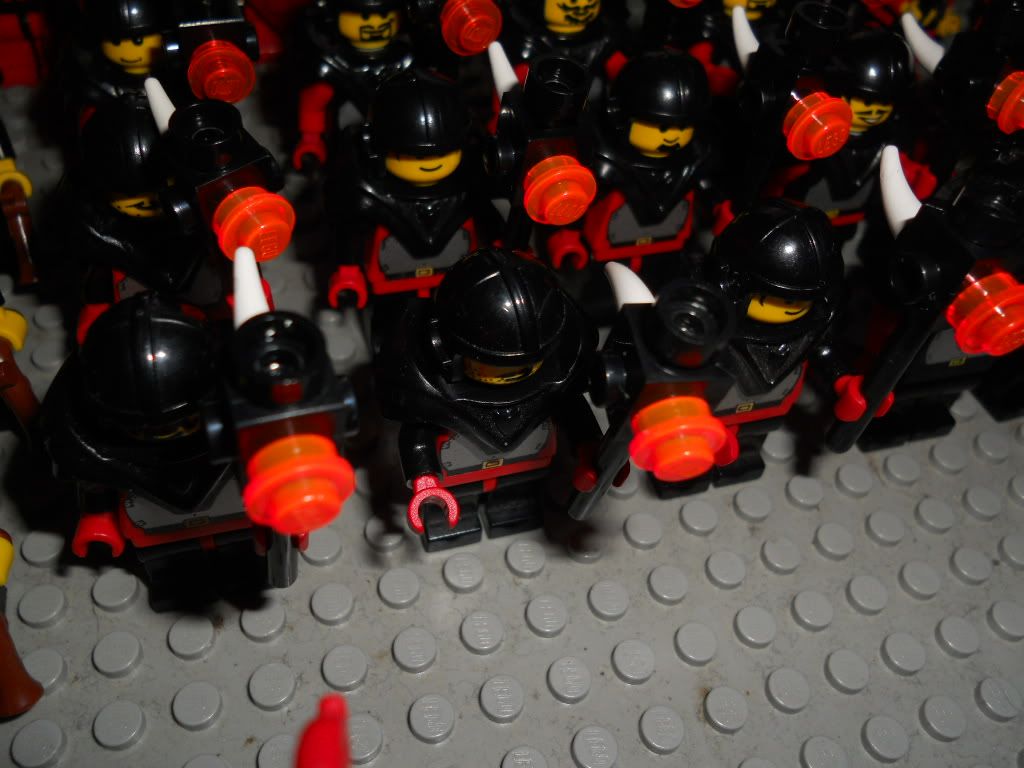 You may have seen most of these before so I'm only getting close-ups of the new / changed units, like these shock troops, all armed with firehammers.
Knights, will be mounted once in battle. I changed the helmets because I seem unable to scrape together enough visors.
They took our jobs!
And here's the hero:
He makes a nice change from the not-so-useful lightly armed red Falx generals.