So, I actually got off my fat ass and built something yesterday. I was trying to build a dreadnut when I started, and I'm pleased about how it came out.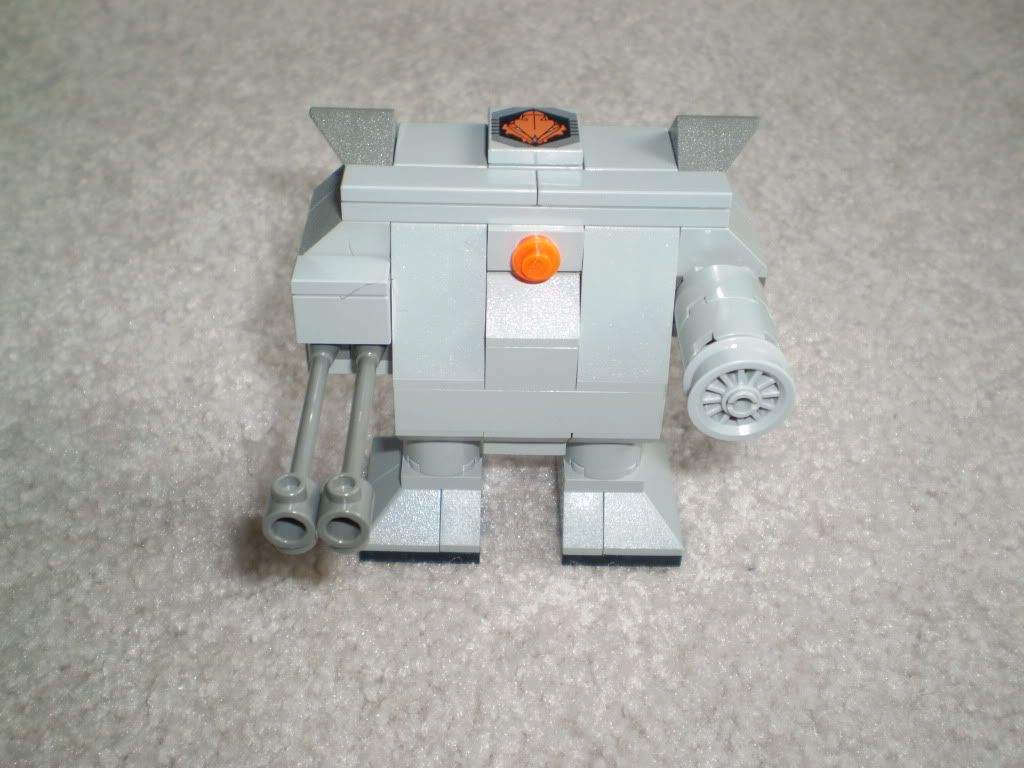 This is the front. The dreadnut is equipped with a dual cannon arm and a gatling gun on the other arm.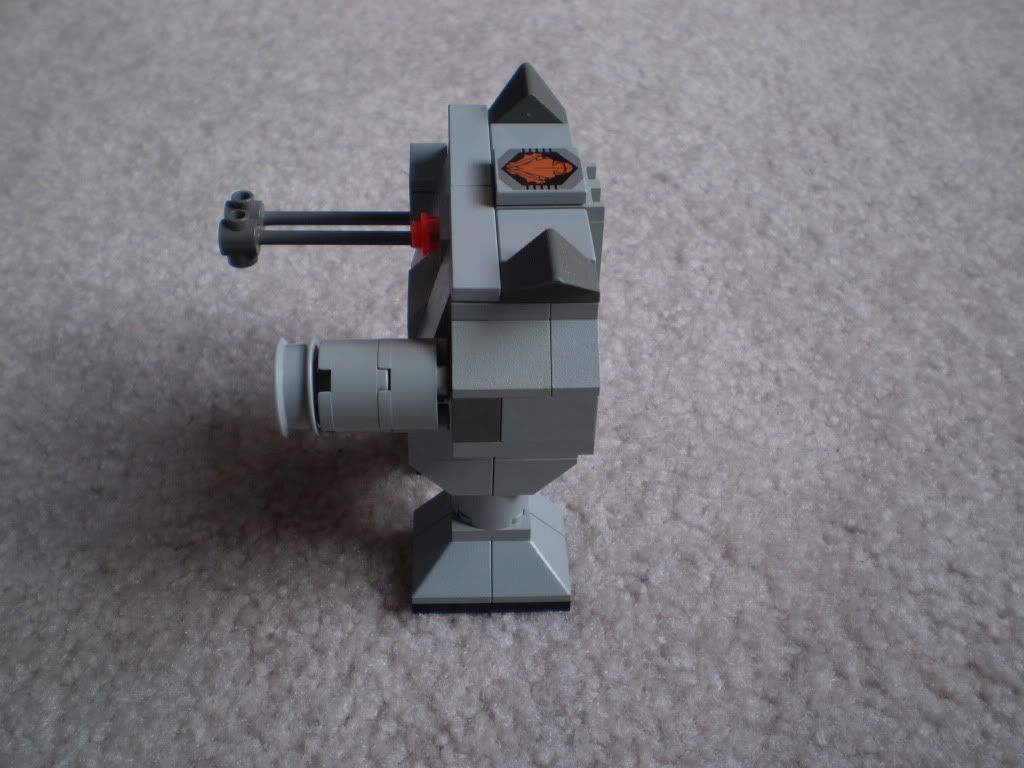 The side view.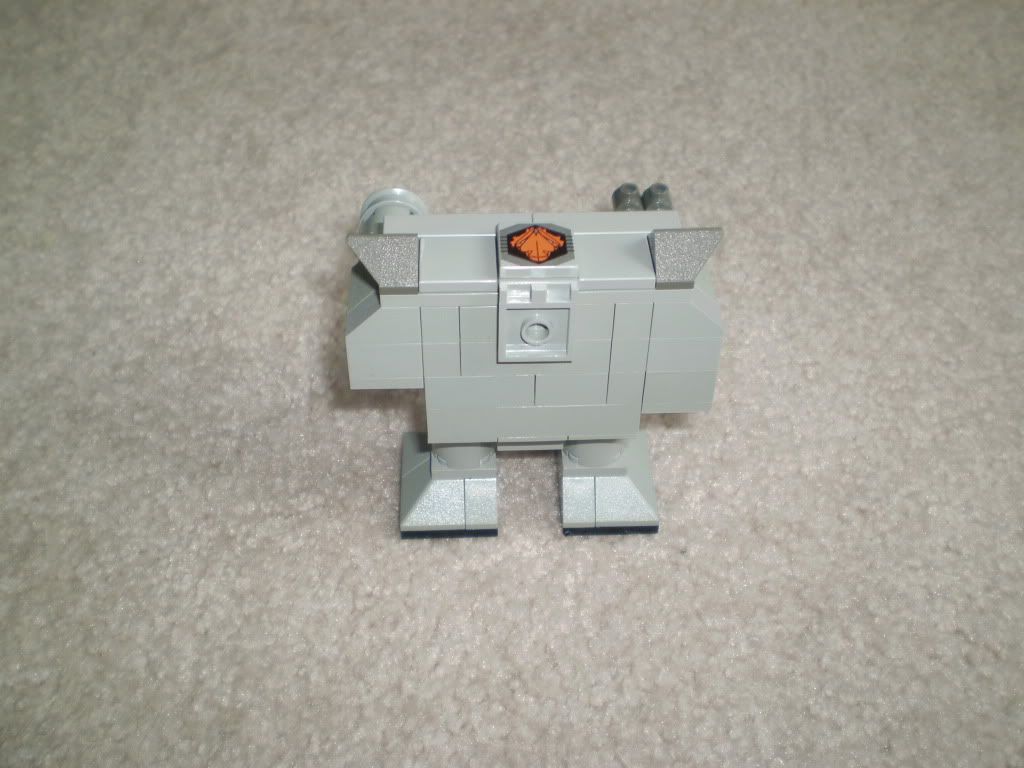 Here's the back. Note the place for attachments on the dreanut's back. I'll get to those later.
And here's the other side.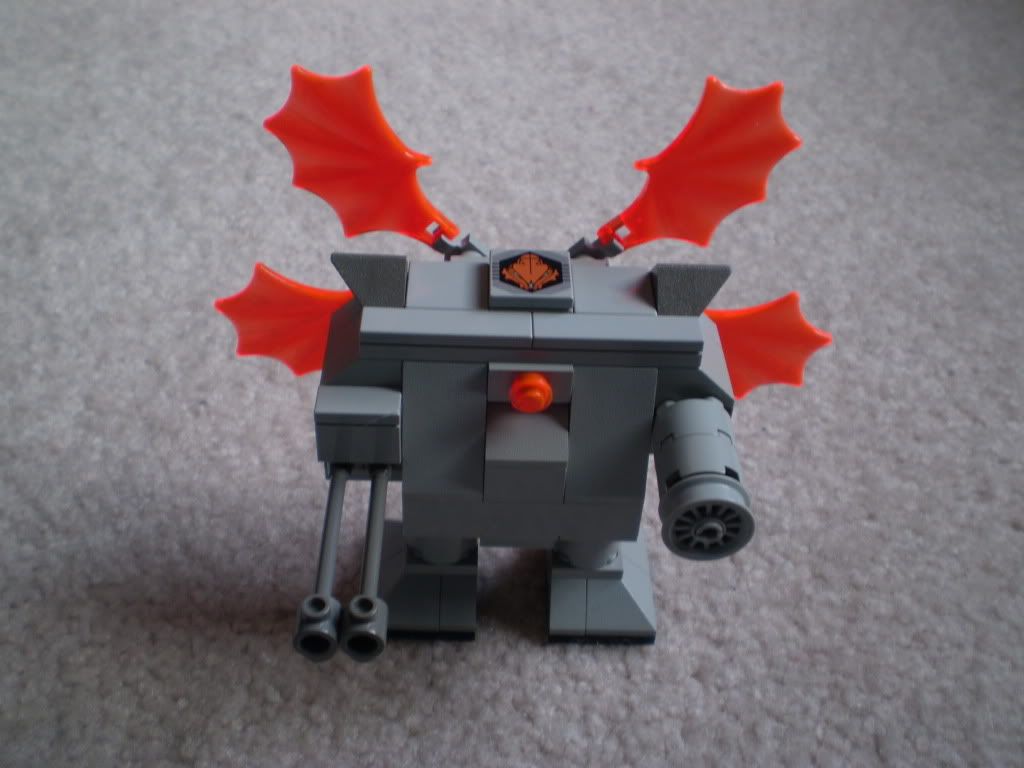 The first attachment that I want to show is the wings attachment that makes the dreadnut look like some sort of demon.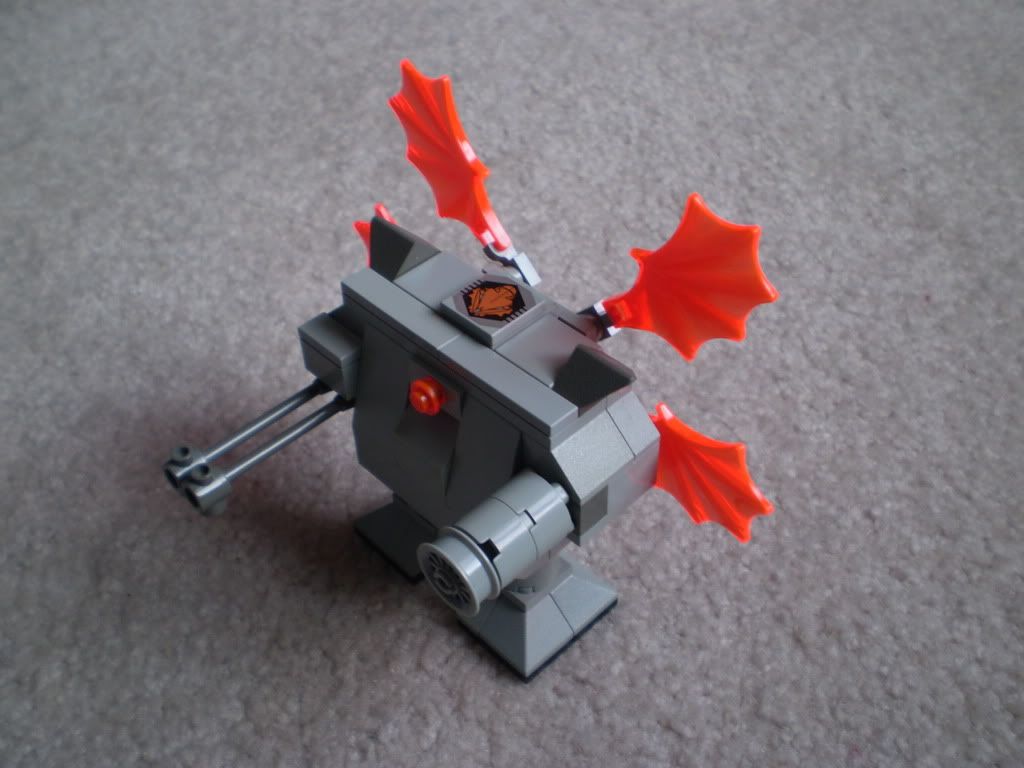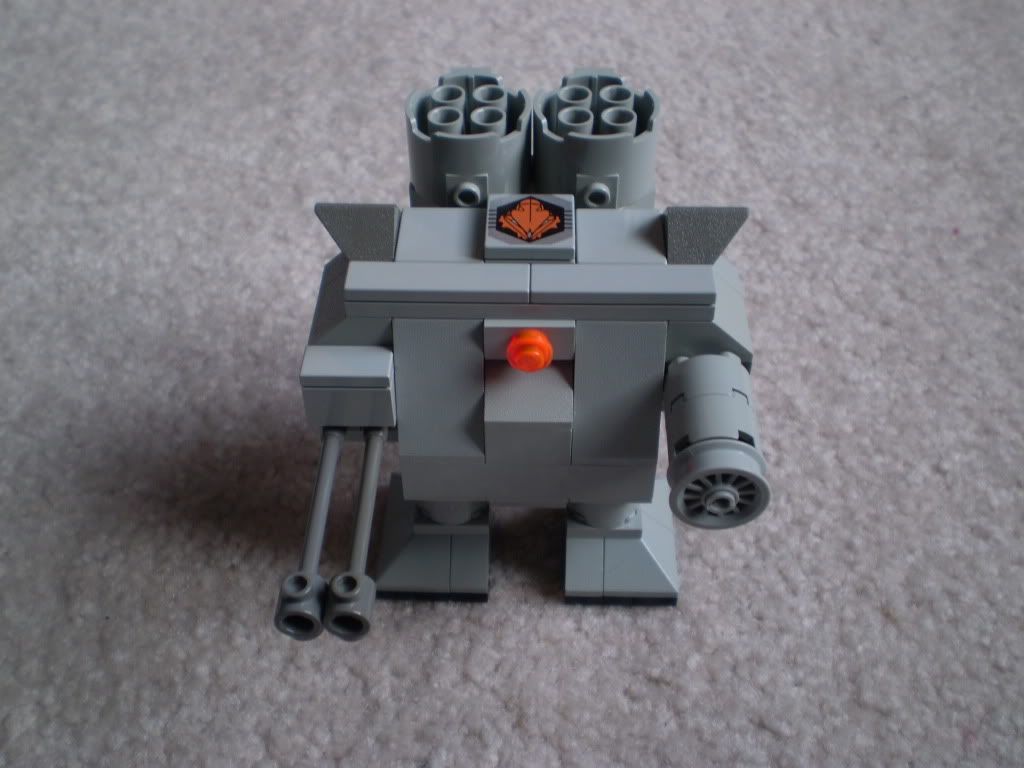 The other attachment I came up with is a giant jetpack for the dreadnut.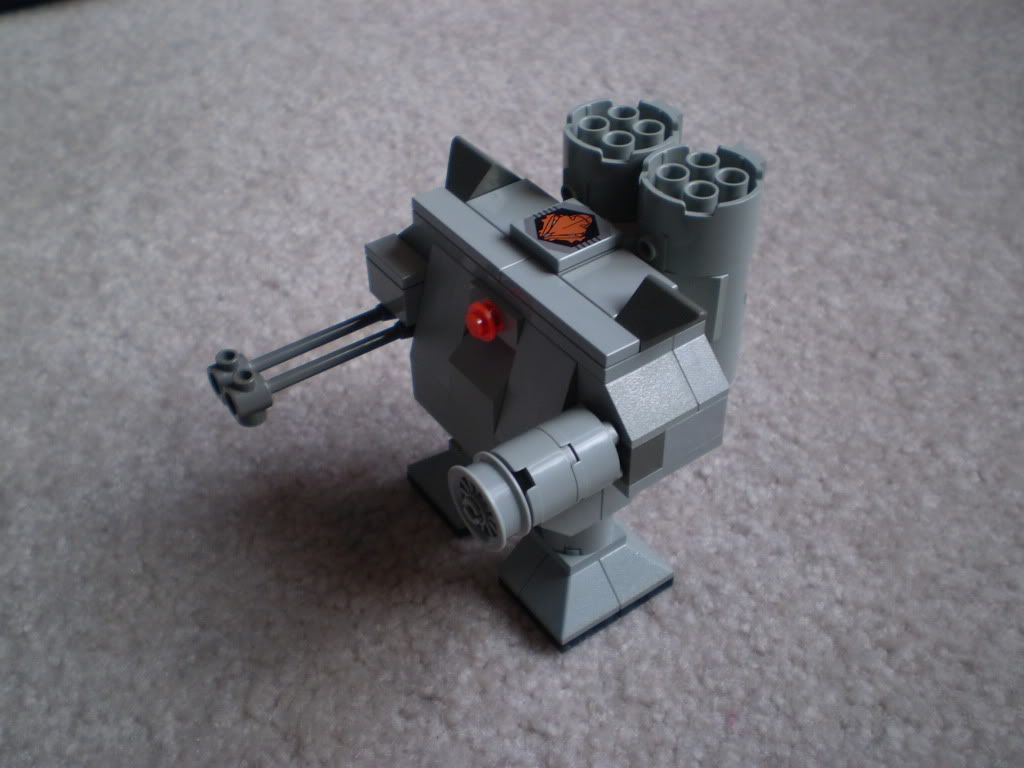 So, there you go. I'm not sure which attachment I like more, but both could be useful depending on how I plan on using the dreadnut. I'm thinking of making it a Zupponn Mining Co. unit. The backstory would be something like that it was an ancient machine discovered while digging in an asteroid. Upon discovery, the machine activated and started killing the miners and the ZMC soldiers sent in to protect them. Eventually Zupponn himself went to take on the dreadnut and after a short engagement it recognized Zupponn as a worthy opponent or as a person from a certain bloodline and swore to serve the ZMC to the end of its days.
So, let me know what you guys think! I personally think that it's one of my best creations so far, drawing inspiration from a few different other peoples' dreadnuts, but if you guys see anything you like or dislike, let me know. I am always grateful for feedback.